ESPN Pays Mike Greenberg Over $6 Million a Year Which Has Resulted in His Huge Net Worth
ESPN's Mike Greenberg has been a staple of morning sports talk for two decades. From his time on Mike & Mike to now hosting Get Up, sports fans in America have seemed to always wake up with Greenberg on their TV. Because of his immense success at the network, Greenberg gets paid a lot of money by ESPN. This has also led to him having a huge net worth.
Mike Greenberg has had immense success at ESPN
For almost 24 years, Mike Greenberg has been at ESPN as he joined the network in September 1996 as an anchor on ESPNews, according to ESPN Press Room. He then anchored SportsCenter for a while as well.
In January 2000, Greenberg and Mike Golic launched Mike & Mike, which was on radio and TV. That show ran until late November 2017 and was one of the most successful sports radio talk shows of all-time. The National Association of Broadcasters inducted Greenberg and Golic into its Broadcasting Hall of Fame in 2016, according to ESPN Press Room. They were also inducted into the National Radio Hall of Fame in 2018.
After the show ended, though, Greenberg became the host of the TV show Get Up. The show, which launched in April 2018, struggled at first but has picked up since the show re-formatted, and Greenberg's co-host Michelle Beadle left in the summer of 2018, according to the New York Post. Because of its success, Greenberg has continued to be on everyone's television every morning during the workweek.
ESPN Radio could make huge changes
The New York Post recently reported that ESPN Radio could be making huge changes. The network could take longtime personality Dan Le Batard off of the radio. He could still have his TV show and continue his podcast, though. ESPN is also considering making changes to Golic & Wingo as Trey Wingo's contract is up this year, according to the New York Post.
As for Mike Greenberg, he could potentially return to radio. It looks like he will continue his work on Get Up, but ESPN could offer him a midday slot as 1-3 p.m. could be a possibility, according to the New York Post.
Additionally, it looks like afternoon host Will Cain is definitely leaving and signing a contract with FOX News and FOX Nation, according to the New York Post. ESPN Radio could also bring First Take co-host Max Kellerman back to radio too as he has radio experience.
None of this, however, has been confirmed as ESPN declined to comment to the New York Post.
Greenberg makes a lot of money at ESPN and has a huge net worth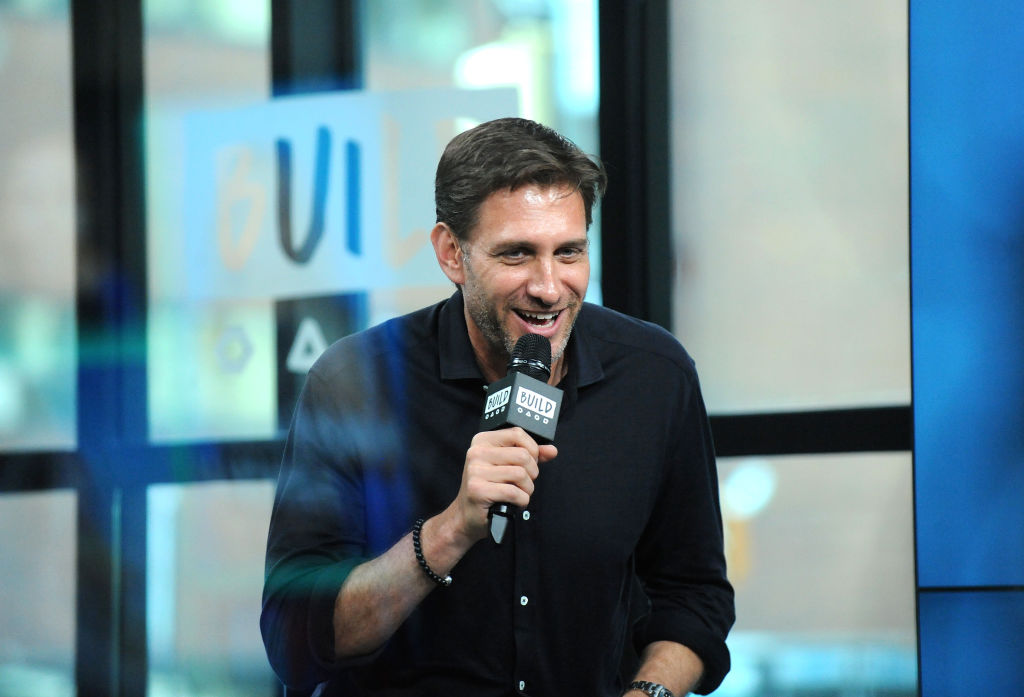 Mike Greenberg definitely deserves to be compensated for all of the work he has done. He is one of the greatest broadcasters and radio personalities of all-time. This has led to him being paid quite a bit of money from ESPN. The Hollywood Reporter reported in 2018, and the New York Post reported this week, that Greenberg makes $6.5 million annually.
All of that money, and all of the money that he has made at ESPN for more than 20 years, has helped him rack up a huge net worth. Celebrity Net Worth estimates that Mike Greenberg is worth $18 million. That is undoubtedly a decent amount of money.
We have all watched Mike Greenberg on TV for a long time. He has delivered us our sports news and some great interviews with athletes, coaches, and more throughout the years. He has had immense success over a long period of time, which you could compare to some great dynasties. His success has ultimately led to him becoming a very wealthy man. With all of the success that Get Up is now having too, his net worth might increase even more in years to come.