ESPN Star Thinks Aaron Rodgers Must Be Suspended for Misleading Vaccination Comment: 'He Lied Through His Teeth With a Smirk on His Face'
Green Bay Packers star quarterback Aaron Rodgers won't be playing against the Kansas City Chiefs. There's a scenario in which he won't be available for the Packers' clash with the Seattle Seahawks either.
If it were up to Stephen A. Smith, Rodgers testing positive for COVID-19 and having to follow the subsequent protocols as an unvaccinated player wouldn't be the only reason for the three-time MVP to miss games.
Smith, known for his strong takes on both the NFL and NBA, believes the NFL should suspend Rodgers for his misleading comments regarding his vaccination status.
Stephen A. Smith calls Green Bay Packers quarterback Aaron Rodgers a lair
Smith is no Rodgers hater. He's the creator of the "baaaaad man" meme that has come to characterize Rodgers' dominance over the years.
While on the field, Rodgers has dazzled pundits like Stephen A. for years now. The ESPN personality's thoughts on what Rodgers has done off the field are a stark contrast, though.
"Aaron Rodgers is a liar. Period. He lied through his teeth with a smirk on his face regarding a matter that is very, very serious," Smith said.
The 2021 offseason was a time of high drama for Rodgers and the Packers. He was reportedly upset about how general manager Brian Gutekunst had handled several key veteran players during his time with the team, and he was also hoping for more of a voice with the front office. The Jordan Love pick was an issue for Rodgers, too, because it signaled the Packers were ready to move on from him.
For Stephen A., the latest news regarding the star quarterback makes him question everything.
"OK, you lied about that, so what else did you lie about?" the pundit asked. "Lie about Gutekunst? Lie about what's going on with the Green Bay Packers? What else have you been lying about? Because you did it with such ease, such fluidity. It was just very, very impressive, and it was slick as hell."
Rodgers was asked about his vaccination status back in August during training camp, and he responded with four words that have now become infamous.
"Yeah, I've been immunized," he said at the time.
It turns out that Rodgers was never indeed vaccinated but instead received a homeopathic treatment.
Stephen A. believes the Packers are culpable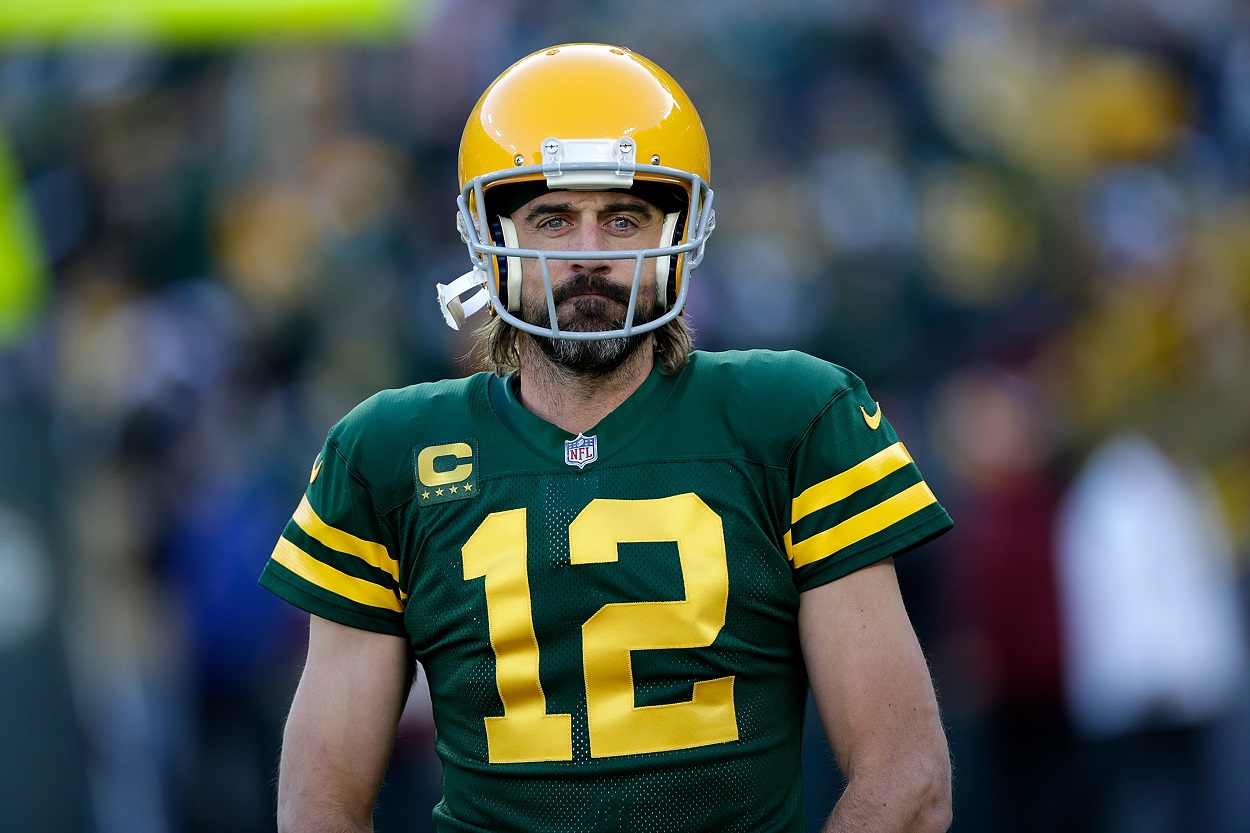 Both the NFL and the Packers have known about Rodgers' unvaccinated status, according to reports. Rodgers has also reportedly been following procedures the NFL has in place for unvaccinated players.
Has Rodgers broken any of the NFL's coronavirus protocols, though?
Notably, Rodgers has been meeting with the media inside the team facility without a mask, which is against the NFL and NFL Players Association's agreed-upon protocols heading into this season. It's also notable that the NFL is going to be investigating the Packers to see whether any protocols have been broken
"The Packers are culpable too because they knew it, and you were still addressing the media without wearing a mask. You weren't following NFL protocols," Stephen A. said, addressing Rodgers, though not directly.
Finally, it's notable that head coach Matt LaFleur wants nothing to do with that conversation.
"I don't pay attention to the media rules," he said.
Stephen A. believes Rodgers should be suspended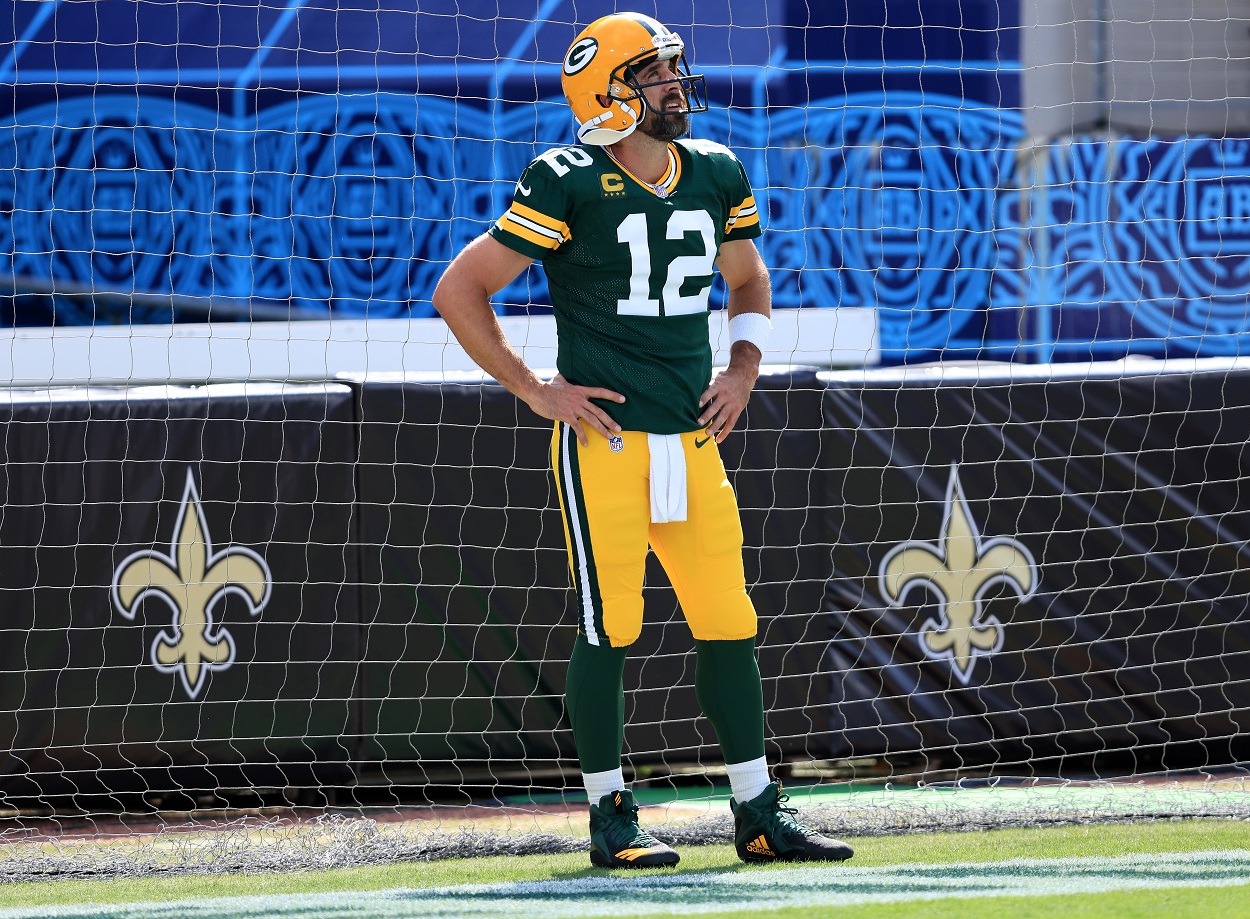 While Rodgers didn't necessarily lie when asked about his vaccination status, even the biggest of Green Bay homers have to admit that the quarterback was being deceiving and coy with his answer back in August.
Some NFL players are unvaccinated, and they've been open about it. On the other hand, Rodgers was thought to be among the ranks of the vaccinated before this whole saga unfolded.
"Aaron Rodgers wanted the best of both worlds. He didn't want to follow the protocol, but at the same time, he didn't tell anybody that he was required to follow the protocol because he gave the impression that he was vaccinated," Stephen A. explained.
Rodgers has undoubtedly taken a ton of heat regarding his decision to be misleading. Still, the ESPN personality wants to see the NFL intervene and levy a punishment against the star quarterback.
"Aaron Rodgers is a liar. Aaron Rodgers should be suspended. Period," he said. "I don't know how much stronger I can be than that."
RELATED: Jordan Love Can Prove the Packers Right by Dealing Unexpected Blows to a Foolish Aaron Rodgers and Struggling Patrick Mahomes