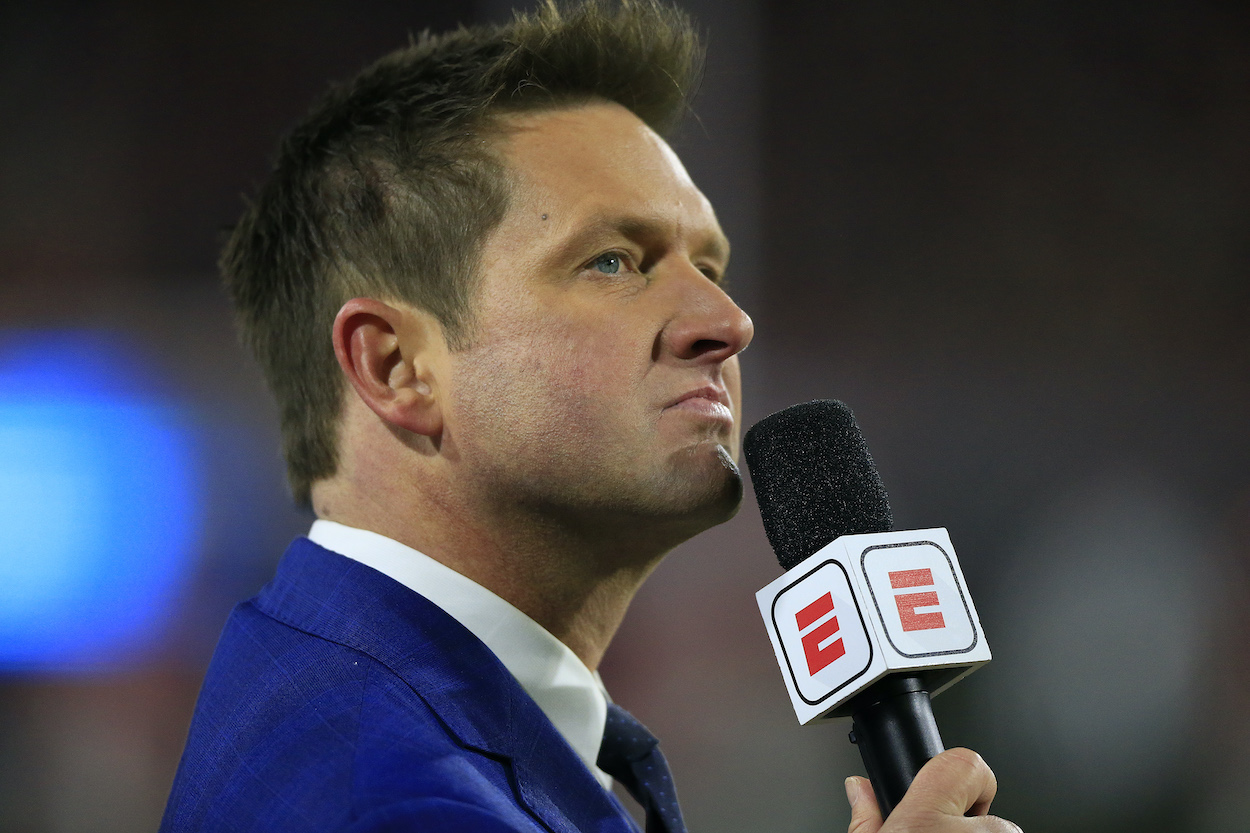 ESPN's Todd McShay Has Already Made an Enemy Out of a Top 2021 NFL Draft Prospect: 'He Can Kiss My A**'
ESPN's Todd McShay has made a living off critiquing NFL draft prospects, and he's already made an enemy of one of the top 2021 running backs.
When your main job is to critique some of the most competitive athletes in the world, you're sure to make a few enemies along the way. ESPN draft analyst Todd McShay is no stranger to ruffling the feathers of NFL draft prospects, and he's already done so with one of the top running backs in the 2021 class.
Najee Harris, the talented running back out of Alabama, took exception to the draft description McShay gave him this year, which prompted a surprising response from the longtime ESPN employee.
Todd McShay's draft description of Najee Harris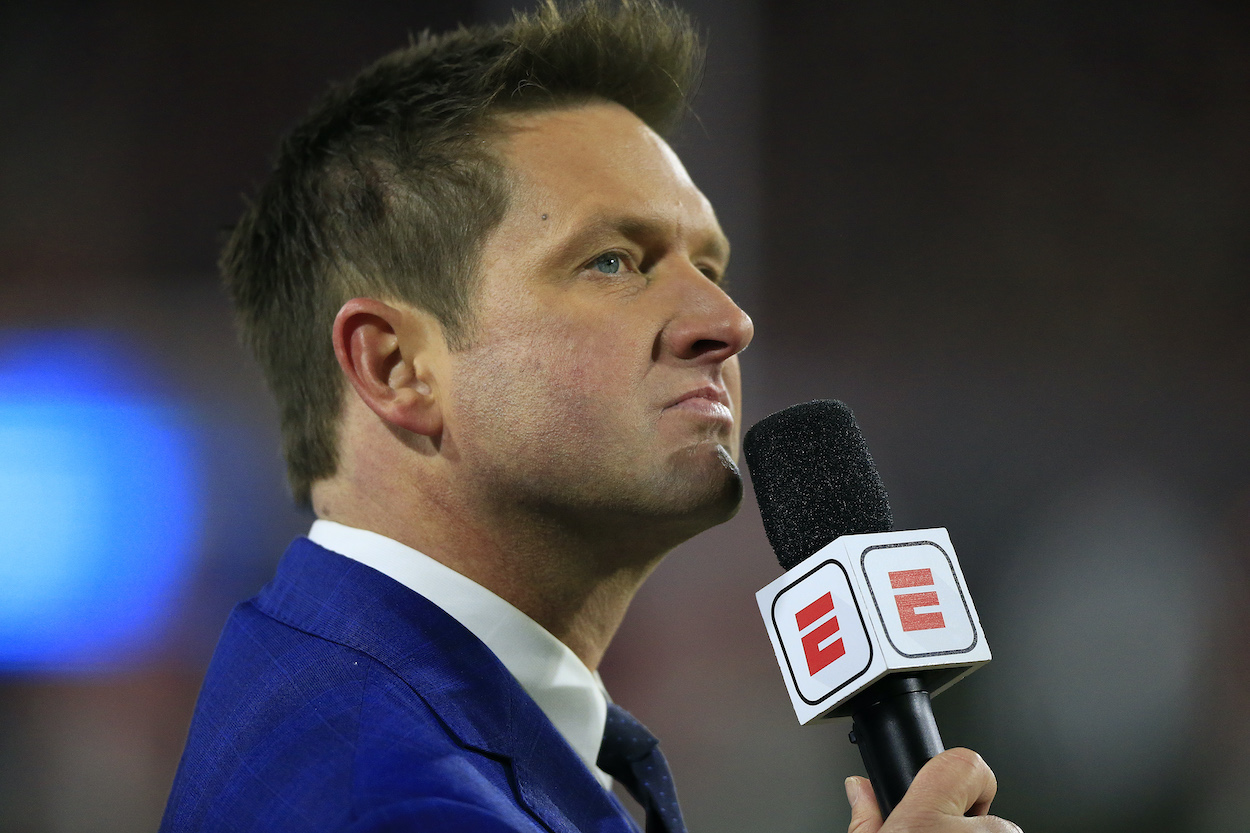 With the 2021 NFL draft just a few days away, the top prospects at each position are starting to take shape. Harris has established himself as arguably the best running back in the class ahead of Clemson prospect Travis Etienne, and he's poised to hear his name called in the first round this Thursday.
As a senior last season, Harris recorded 1,466 rushing yards and an absurd 30 total touchdowns. The 6-foot-2, 230-pound RB can be an immediate impact player for whatever team lands him in the draft, and McShay seems to agree. He's pegged Harris as his No. 1 running back in the 2021 class.
Here's what the ESPN analyst had to say about Harris in his draft description:
"Harris has excellent size and decent top-end speed. He was a much more decisive runner as a senior, showing oily hips for a big back and playing light on his feet. He gets in and out of breaks quickly, has excellent ball security. He's a slippery runner between the tackles, but he has acceleration limitations.
"Harris showed tremendous improvement as a pass-catcher in 2020 with a big-catch radius and an ability to adjust to balls thrown outside his frame. He also shows good aggressiveness in pass pro."
Awesome review, right? Well, not according to Harris.
Harris ripped McShay for his NFL draft description
McShay's draft analysis of Harris was 99% positive, but being the ultra-competitive athlete he is, Harris took great exception to the 1%. The star running back made an appearance on The Adam Schefter Podcast earlier this month and brutally ripped McShay for his description.
"I think Todd McShay can kiss my a**," Harris said.
"How is he gonna say 'He showed better production?' I did not play my freshman or sophomore seasons, rarely, ever. I didn't have an opportunity to show I could catch. It's not 'cause I can't, it's 'cause I wasn't in the game to show people I could catch. So let's just stop looking at the stat sheet and watch the game."
McShay was shocked by Harris' reaction
After hearing what Harris had to say about his draft description, McShay was shocked by the reaction. During a live SportsCenter Special on ESPN last week, McShay said his competitiveness is what makes Harris the best running back prospect in this class.
"I've been yelled at by many other people in the draft history," McShay said. "I've stood at the ESPYS and had a wife say that I want to slap him. I've had many people tell me that they hate me, but this one I don't understand. I'm saying he's the No. 1 running back and he's shown improvement, and he's mad at me. But you know what? I respect the competitiveness. So, that's probably why he's gonna be the No. 1 running back, and I have nothing against Najee at all."