ESPN's Mina Kimes Has a Stunning Admission About Censorship and Her Work Process
Few ESPN figures have seen their stars rise more in recent years than Mina Kimes.
Kimes has gone from a writer for ESPN's website to a frequent face on shows like Around The Horn and Highly Questionable. As ESPN moves full-steam ahead into the 2020s, the network has made Kimes a vital part of its future.
Not all has gone well for Kimes away from the camera, though, and she's begun opening up on how social media has changed her career.
Mina Kimes says trolls have affected how she does her job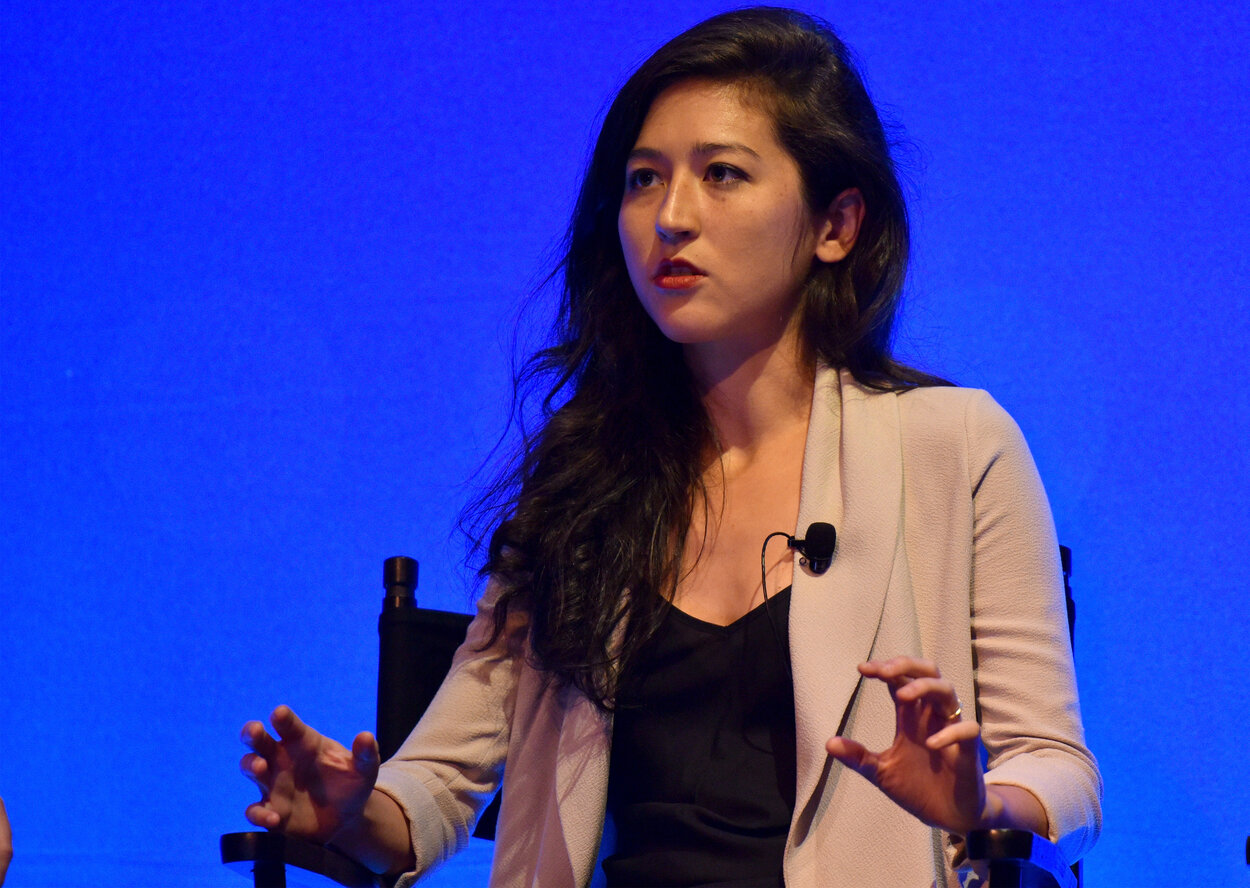 RELATED: Mina Kimes Wasn't Sure If the Jared Porter Story 'Would Ever See the Light of Day'
The internet is responsible for Mina Kimes' success at ESPN, especially considering that she earned a job there in large part because of a Tumblr essay.
Still, Kimes has some issues with the digital space, particularly those who harass others on social media. Julie DiCaro, a senior editor at Deadspin, recently released Sidelined: Sports, Culture, and Being a Woman in America. DiCaro spoke with Kimes and other women in sports media for a chapter discussing internet trolls. 
At one point during their conversation, Kimes admitted that she censors her social media posts, particularly those regarding domestic violence in sports.
"I constantly question how much time and energy I should devote to this stuff. There's so much positivity [online] and excited engagement and there's so much good, but the negative can really ruin your day and make it hard to do your job. And I don't think anyone's quite figured out the right answer how to deal with this."
As Kimes acknowledged, the decision to censor her online commentary has an adverse effect on how she covers the NFL. ESPN promoted Kimes to a full-time NFL analyst role in June 2020, and she is expected to discuss serious topics that have nothing to do with on-field play.
Domestic violence is not all that Kimes is avoiding discussing. A quick glance at Kimes' Twitter timeline reveals that she has not tweeted about the Deshaun Watson situation. Watson is currently involved in a scandal where over 20 women have accused him of inappropriate sexual conduct.
Kimes has nonetheless become a rising star at ESPN
RELATED: Mina Kimes Doesn't 'Have a Master Plan' for Her Sports Broadcasting Career: 'I Never Aspired to Be on TV'
It isn't hyperbole at his point to say that Mina Kimes represents the future for ESPN.
In addition to appearing on Get Up and NFL Live, she hosts The Mina Kimes Show football podcast. Kimes previously wrote feature stories for ESPN The Magazine. 
ESPN thought highly enough of Kimes to make her a full-time NFL analyst last year. Historically, many of the network's NFL analysts have been ex-coaches or players. Kimes is neither and has never worked for an NFL franchise.
Sports media figures have different ways of dealing with trolls
RELATED: Stephen A. Smith Fires Back at Blake Griffin After Griffin's Recent Comments: 'Ain't Nobody Scared of Blake Griffin'
Mina Kimes isn't alone in finding ways to avoid trolls on social media.
Julie DiCaro, who spoke with Kimes for Sidelined, admitted in her book that she'll still protect her Twitter account at times. Sam Ponder, Kimes' ESPN colleague, has long dealt with trolls on her Twitter page.
Ponder challenged her critics in 2017, particularly those who wrote about her appearance. Ponder was pregnant when she appeared on television that spring.
"Getting sexist/vulgar tweets abt my job/appearance while I'm unable to see my own feet & covered in toddler pee is somethin else I tell ya," Ponder wrote.
Others, including Fox's Joe Buck, have engaged Twitter users in full force. Buck famously trolled viewers during the 2015 MLB playoffs who complained about his alleged bias against certain teams.
Like Sportscasting on Facebook. Follow us on Twitter @sportscasting19.