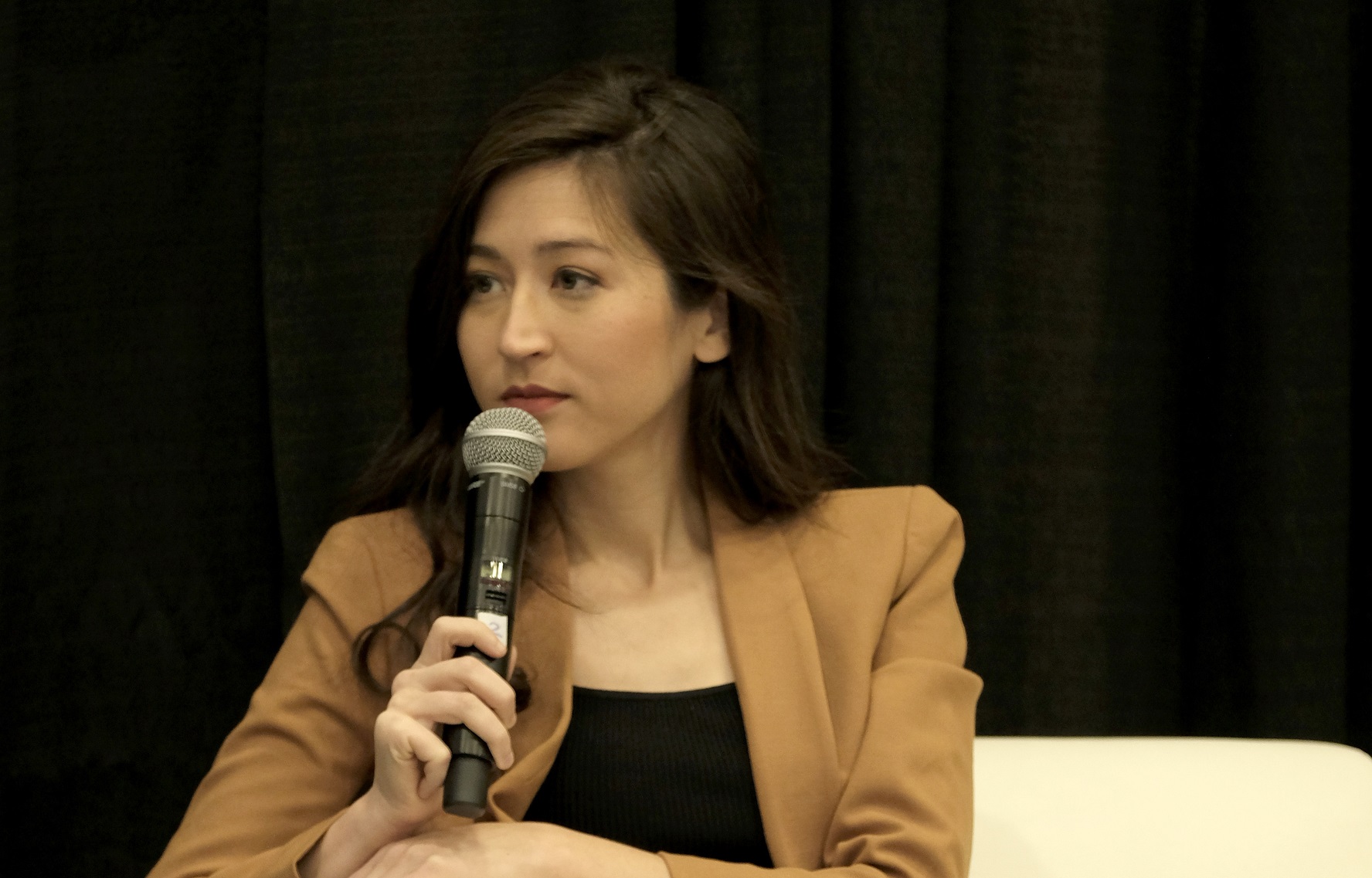 ESPN's Mina Kimes Helped Chef David Chang Make His Latest $1 Million
Yale-educated ESPN NFL analyst Mina Kimes helped celebrity chef David Chang win $1 million on 'Who Wants To Be A Millionaire?'
Mina Kimes appears on radio, TV, and podcasts to discuss the relative merits of Tom Brady vs. Patrick Mahomes for ESPN, but her depth of knowledge goes far beyond sports. It's that well-rounded background that led celebrity chef David Chang to turn to her when he needed good advice.
Chang listened, and you can count on him saying, "Thanks a million," every time he runs into Kimes from now on.
Mina Kimes is a versatile presence for ESPN
ESPN reporter and analyst Mina Kimes has packed a lot into her 35 years. Born on a Nebraska air force base and later raised in Arizona, she graduated with honors from Yale in 2017 with a degree in English and immediately moved into journalism, first with Fortune Small Business Magazine and then Bloomberg News.
Her profiles and investigative pieces earned Kimes a string of awards. But it was a first-person essay she wrote about the effect of sports on the relationship with her father that caught ESPN's attention. The cable sports network offered her a writing job at ESPN The Magazine in 2014. And though her writing remains top-notch – she is a two-time finalist for the Dan Jenkins Medal for Excellence in Sportswriting, according to ESPN – Kimes has become a multimedia presence.
She hosts The Mina Kimes Show featuring Lenny – that's her dog — football podcast and works on a variety of panel TV shows like Around the Horn and First Take. In June 2020, ESPN named Kimes an NFL analyst for its daily NFL Live show.
Chef David Chang needed a friend, and Mina Kimes was there
With a shared Korean-American heritage and as well-known media figures, ESPN analyst and celebrity chef David Chang have a lot to talk about when they get together. Kimes appeared as a guest on Chang's podcast last year, and the high-profile chef recognized talent when he heard it. Kimes knows a lot about a wide variety of subjects.
When Chang found himself in a pinch this past weekend while playing for charity on Who Wants To Be A Millionaire?, he made the right call – literally. Chang successfully navigated his way through a series of questions to accumulate $500,000 on behalf of the Southern Smoke Foundation, which provides aid to workers in the food and beverage industry.
He needed to answer one more question successfully to boost the prize to $1 million. If he answered incorrectly, he would take away just $32,000. Adding to the pressure, host Jimmy Kimmel reminded Chang that no celebrity had ever answered the million-dollar question correctly.
The final question was a tough one: "Although he and his wife never touched a light switch for fear of being shocked, who was the first president to have electricity in the White House?"
Chang, who kidded that he became a chef because he was a terrible student, said he felt out of his element. He turned to Kimes via the show's "Phone A Friend" hotline.
David Chang got some great advice on 'Millionaire'
David Chang, who studied at Trinity College, is bright enough to know his limitations. Although Celebrity Net Worth estimates his fortune at $60 million, he's accumulated that wealth in the kitchen rather than as an academic. He began building his empire with the international Momofuku restaurant chain and has branched out into publishing and the airwaves, including a Netflix series.
When faced with answering the grand-prize question on Who Wants To Be A Millionaire?, Chang reached out to friend Mina Kimes of ESPN. The four possible answers were:
Ulysses S. Grant
Benjamin Harrison
Chester A. Arthur
Andrew Johnson
Working under the show's time constraints, Kimes didn't have time to drill down through all the possibilities. The audience heard her say the answer was "probably Harrison." But what they didn't hear Kimes say was "or Cleveland." According to Awful Announcing, Kimes said time expired and she was cut off before she could finish the thought, though Grover Cleveland wasn't even one of the answers.
Chang went with her advice and became the first celebrity contestant to take home the $1 million prize for charity.
For the record, Harrison was the nation's 23rd president, serving from March 4, 1889, to March 4, 1993.