ESPN's Paul Finebaum Once Said America 'Is Not Oppressing Black People'
ESPN's Paul Finebaum is one of college football's most influential — and sometimes, infuriating — voices.
Whether he's building up Nick Saban and Alabama or criticizing non-SEC programs, Finebaum has built a loyal following. Much like how ESPN focused its general sports coverage around Stephen A. Smith, the Worldwide Leader did the same with Finebaum for college football.
Finebaum's time at ESPN hasn't been without controversy, though. Finebaum once started a major controversy when he said America is "not oppressing Black people."
Paul Finebaum is a prominent ESPN figure
RELATED: What Is Suzy Kolber's Salary and Net Worth?
Despite only arriving at ESPN in 2013, Paul Finebaum ended the decade as one of the network's most notable figures.
Finebaum came to ESPN and the SEC Network with a massive following. A longtime college football reporter in Alabama, Finebaum brought that following — and extensive knowledge of the SEC — to the Worldwide Leader.
Although Finebaum still primarily focuses on the SEC, he lends his voice to commentary about the College Football Playoff and other trends in the sport.
Finebaum has had some controversies before
RELATED: ESPN's Maria Taylor Was a Standout Athlete in College
Like many others on TV, Paul Finebaum has the occasional case of foot-in-mouth syndrome.
Some of Finebaum's more notable incidents, either by things he said or people he has allowed on the air, have led to some ugly problems for ESPN.
Finebaum went viral in 2019 when he called Miami a "third-world program" on his radio show. Many, including ESPN colleague Dan Le Batard, accused Finebaum of being racist. 
Le Batard, who is from Miami, said Finebaum used "coded dog-whistle language."
Finebaum made those comments after Miami lost its 2019 opener to Florida. He later apologized for the comments.
Finebaum's relationship with Harvey Updyke, the Auburn tree poisoner, also raised some eyebrows. Updyke, a lifelong Alabama fan, called Finebaum in 2011 — a few years before he joined ESPN — and said he poisoned two oak trees at Auburn.
The oak trees died, and Updyke spent more than 70 days in prison.
Finebaum had Updyke on the air last year. At one point, Finebaum called Updyke an "idiot" and a "lunatic."
Updyke died earlier this year at age 71.
Paul Finebaum once said America is "not oppressing Black people"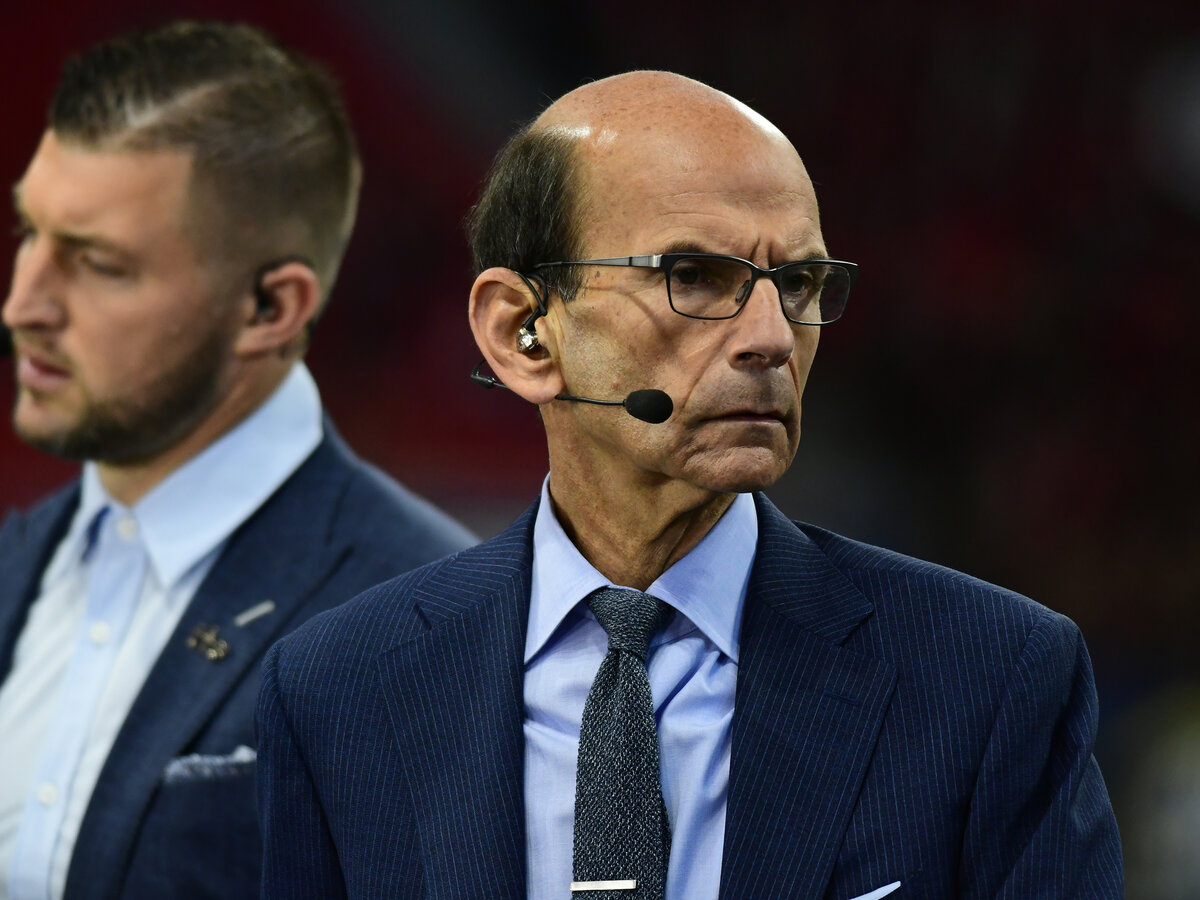 RELATED: Colin Kaepernick Just Sent His Strongest Message Yet for the Abolition of Police
Possibly the ugliest moment of Paul Finebaum's time at ESPN came in 2016, shortly after San Francisco 49ers quarterback Colin Kaepernick began his social justice protests.
During a discussion with former NFL receiver Joey Galloway, Finebaum, who is white, said he didn't believe America had an oppressive culture for Black people.
"I'm a big believer in freedom of expression at any costs. What I don't understand, though, is how him sitting down relates to the national anthem. … this country has issues, but this country is not oppressing black people."
Galloway, who is Black, told Finebaum he had no right to "choose or decide how someone protests."
Finebaum later apologized and said he "blew it."
"All I can say is I made a terrible mistake in trying to express a feeling I had no right to express," Finebaum told ESPN's Cari Champion, who is Black.
Like Sportscasting on Facebook. Follow us on Twitter @sportscasting19.