Why ESPN's Rex Ryan Got So Emotional Talking About Chargers Coach Anthony Lynn
Anthony Lynn and the Los Angeles Chargers are dead last in the AFC West. It's a tough year for the Bolts, and Lynn has felt the heat. But aside from his team's performance on the field, Lynn had one act off the field that brought his former boss, ESPN analyst Rex Ryan, to tears. What was it that got Ryan so emotional when it came to Lynn?

Rex Ryan's rocky coaching career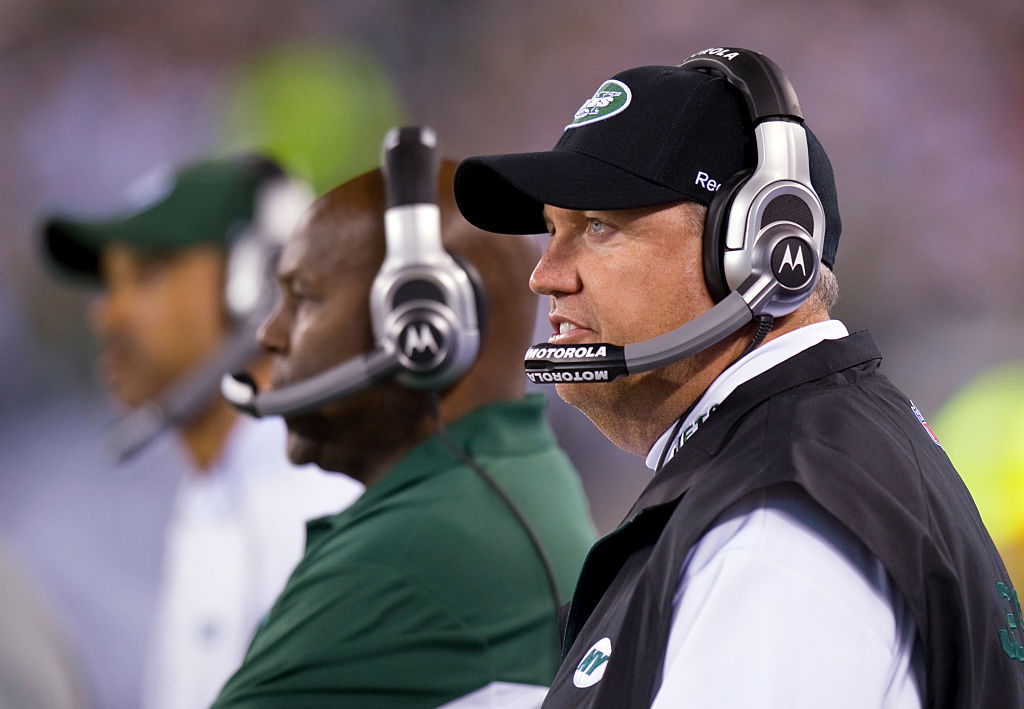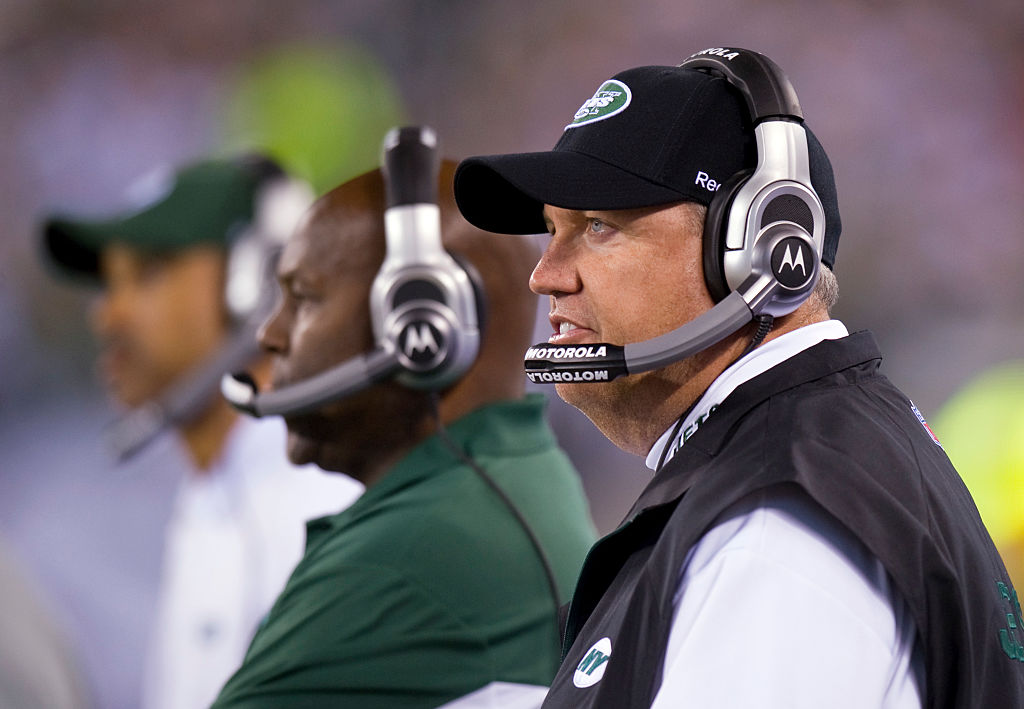 Rex Ryan was an NFL head coach in two cities — New York and Buffalo. He's been something of a larger than life personality both during his time as a coach and as an on-air analyst with ESPN.

Ryan was well known for being alternately outspoken, funny, and boisterous. He was about as different as his former rival, Bill Belichick, as a coach could possibly be.

Ryan coached the Jets for six seasons. He got off to a tremendous start, taking the team to the AFC championship game each of his first two seasons. Ryan failed to get above .500 in any of his last four campaigns, however, leading to his firing.

Ryan got another shot as the head coach of the Bills for a pair of seasons in 2015 and 2016. He finished 8-8 and 7-8, respectively, before getting canned there as well. One constant in both of those stops was Anthony Lynn serving as one of Ryan's assistants.
Anthony Lynn career overview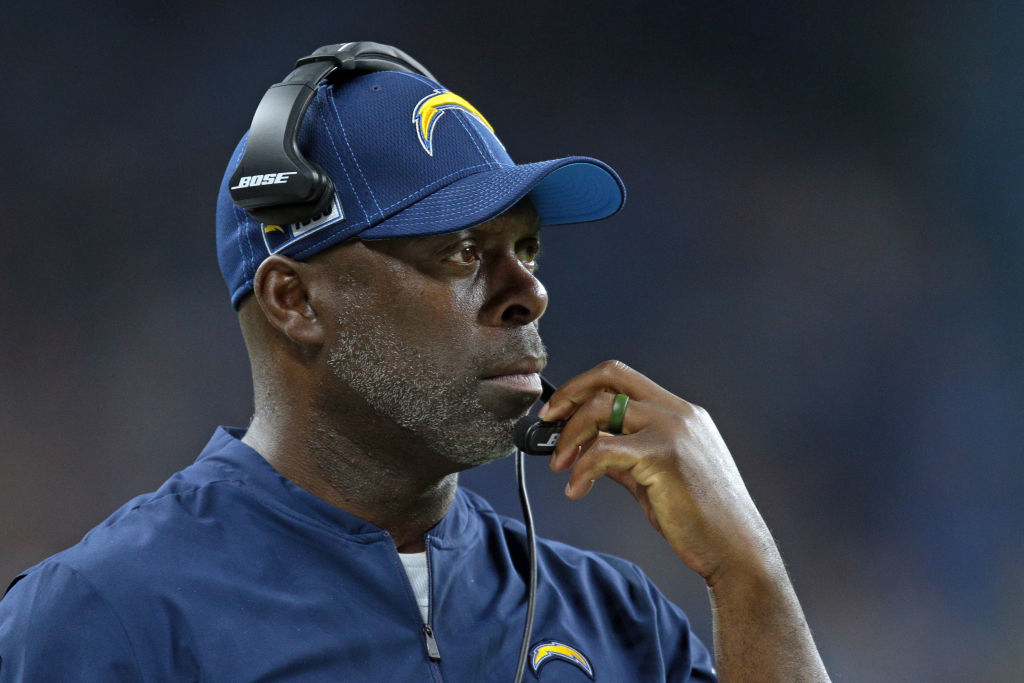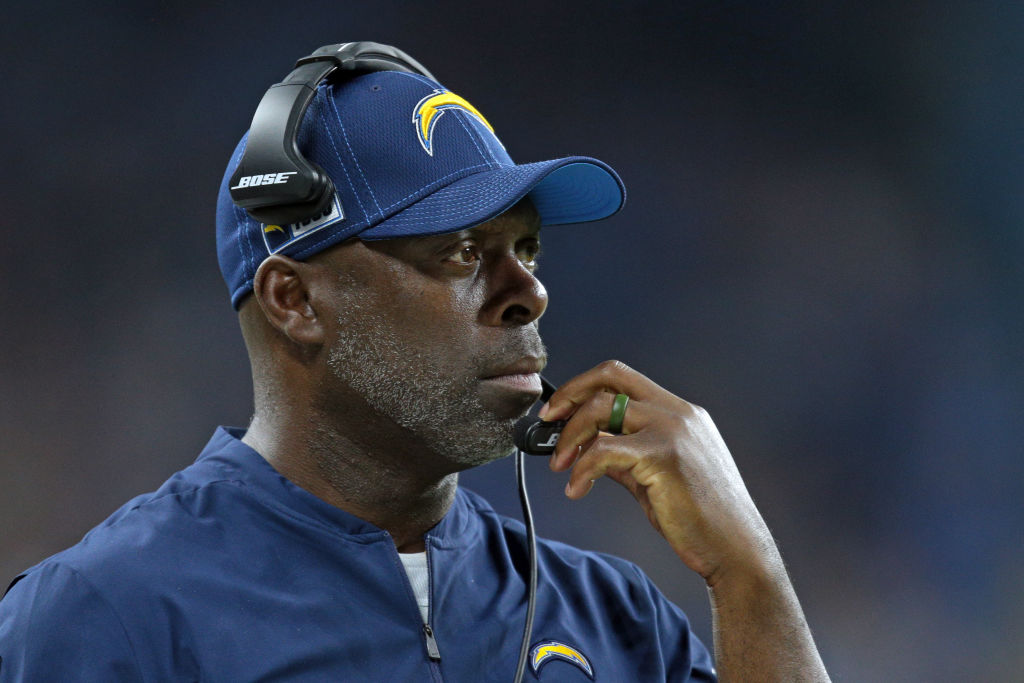 Lynn spent his first three years in coaching as a special assistant to his former team, the Denver Broncos, from 2000-2002. He then spent two years apiece coaching the running backs in Jacksonville, Dallas, and Cleveland before joining Ryan's staff in New York in the same role.

Anthony Lynn stayed with Ryan throughout his entire tenure in New York and Buffalo, though he was eventually promoted to offensive coordinator. Lynn eventually replaced Ryan as interim coach after the Bills fired him. The Chargers hired Lynn in 2017 as their head coach, where he's been ever since.

Rex Ryan and Anthony Lynn have a history together — Lynn has been a part of every staff Ryan has assembled as a head coach in the NFL — so when Lynn embarked on a meaningful offseason journey, it made sense that Ryan would share his thoughts on the man he worked with.

Why Rex Ryan got so emotional talking about Anthony Lynn
During the 2019 offseason, Anthony Lynn organized an eight-day trip to the East African nation of Tanzania. His goal? To open a school for 300 children from the Masai Tribe. The school had students from kindergarten through third grade.

ESPN, where Ryan is now an analyst, covered Lynn's project. When the camera turned to Ryan, he couldn't help but tear up about not just the meaning of the effort itself, but also Lynn as a person. The Sporting News covered Ryans reaction:

"ESPN's Sunday NFL Countdown produced a powerful segment on Lynn's trip — and Rex Ryan got emotional talking about how proud he is of his friend and former assistant coach. 'That's who he is,' the former Jets and Bills coach said with tears in his eyes. 'He's a difference-maker. I was with him for eight years. I'm so proud of him.'"

One look at Lynn's coaching logs shows how tightly intertwined his career is with Ryan's. It's fair to say that Lynn wouldn't have received the opportunity to coach the Chargers (or at the very least his opportunity would have been delayed) if not for the trust Ryan showed him. But there's a flip side to that coin. Ryan's reaction to Lynn's charity work, as well as the multiple years he kept Lynn on staff, show what kind of person and leader Ryan evaluated Lynn as. It's clear that he placed a lot of value in Lynn's work and character.