ESPN's Ryan Clark Is Fed up, Calls Out Steelers WR Chase Claypool
The Pittsburgh Steelers were completely embarrassed — to put it nicely — by their AFC North rival, the Cleveland Browns, on Sunday. It came after star Steelers receiver JuJu Smith-Schuster had a lot to say before the game that the Browns ultimately didn't like too much. Well, now, another Pittsburgh receiver has something to say, as Chase Claypool continued to trash talk the Browns the day after the game, even with his team losing. ESPN's Ryan Clark, though — who used to play for the Steelers — wasn't happy about it. He even eventually called Claypool out for his comments.
The Cleveland Browns beat the Pittsburgh Steelers in the playoffs
The Pittsburgh Steelers were the favorites to win in their wild-card playoff game against the Cleveland Browns. This was especially with Cleveland being short-handed due to COVID-19 and not even having their head coach, Kevin Stefanski, on the sideline.
Because of this, the Browns already had a lot to prove. JuJu Smith-Schuster, though, gave them more bulletin board material during the week.
"I think they're still the same Browns team I play every year," Smith-Schuster said, according to ESPN's Jake Trotter. "I think they're nameless gray faces. They have a couple of good players on their team. But at the end of the day … the Browns [are just] the Browns. [It's] AFC North football. They're a good team, but I'm just happy we're playing them again."
The Browns ended up using all that motivation to dominate the Steelers in the game on Sunday. Cleveland jumped out to a 28-0 lead in the game and then led 35-10 at halftime. The Steelers then cut it to 35-23 in the third quarter and then 42-29 in the fourth, but the Browns ended up winning 48-37.
Ben Roethlisberger threw for 501 yards and four touchdowns in the game, but the Browns forced him into four interceptions.
Cleveland ultimately proved Smith-Schuster wrong. They aren't the same Browns he faced in the past anymore. However, Chase Claypool still had something to say after the game.
Steelers WR Chase Claypool talked trash about the Browns' next game
The Monday after losing to the Browns, Steeler receiver Chase Claypool appeared on TikTok Live and admitted that his team did not play well, according to NFL.com.
However, he also continued to talk trash about the Browns, who play the Kansas City Chiefs in the divisional round this upcoming weekend.
"Bad loss, but um, the Browns are going to clapped next week," Claypool said, according to NFL.com, "so it's all good."
The Browns have a very tall task ahead of them when trying to defeat the reigning champion Kansas City Chiefs. They have the best quarterback in football in Patrick Mahomes, and they have him on one of the most explosive offenses of all-time that consists of players like Travis Kelce and Tyreek Hill. However, Claypool shouldn't be talking trash when his Steelers just got "clapped" by the Browns on Sunday.
ESPN's Ryan Clark had something to say about his comments, too.
ESPN's Ryan Clark calls out Chase Claypool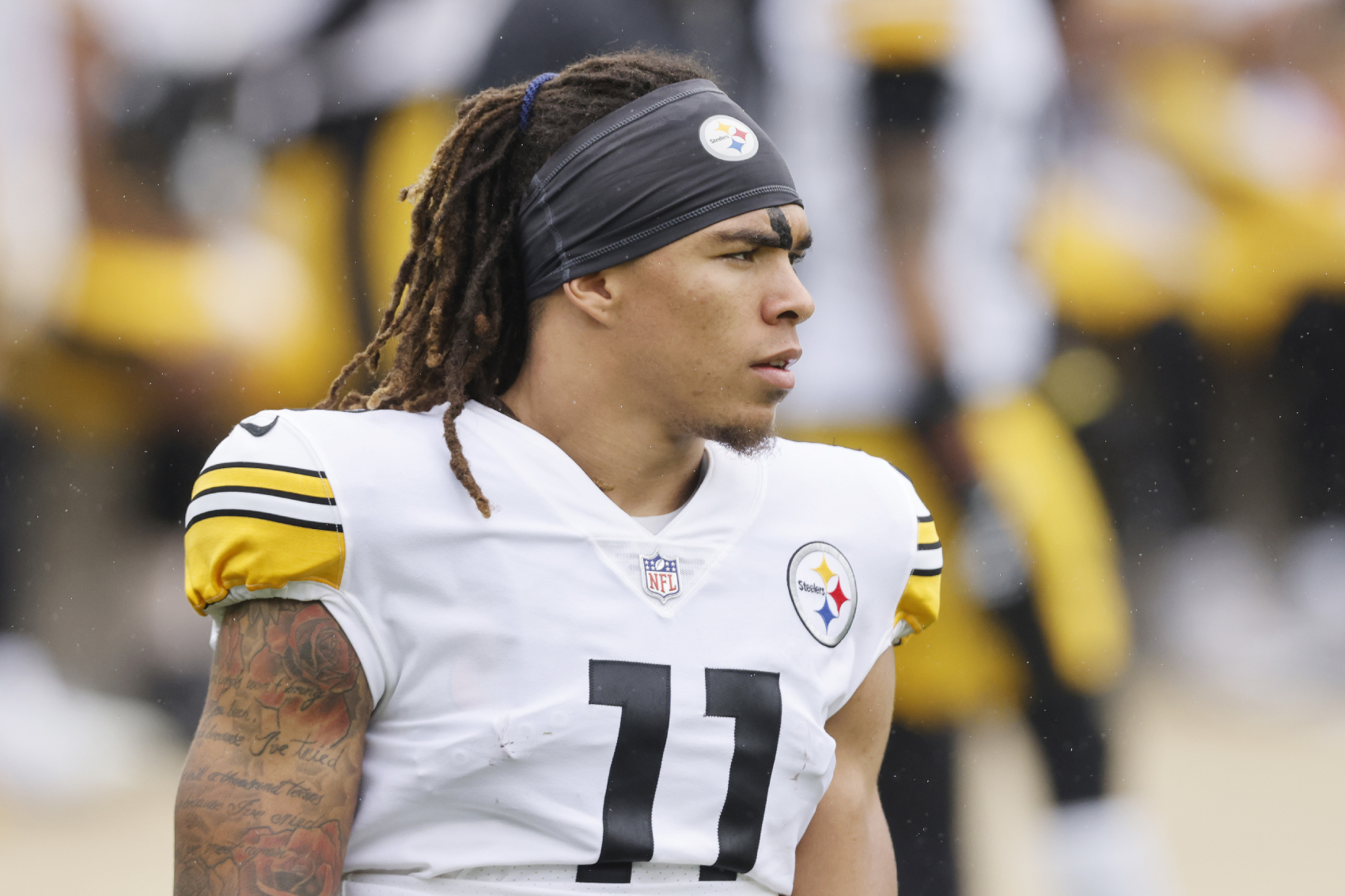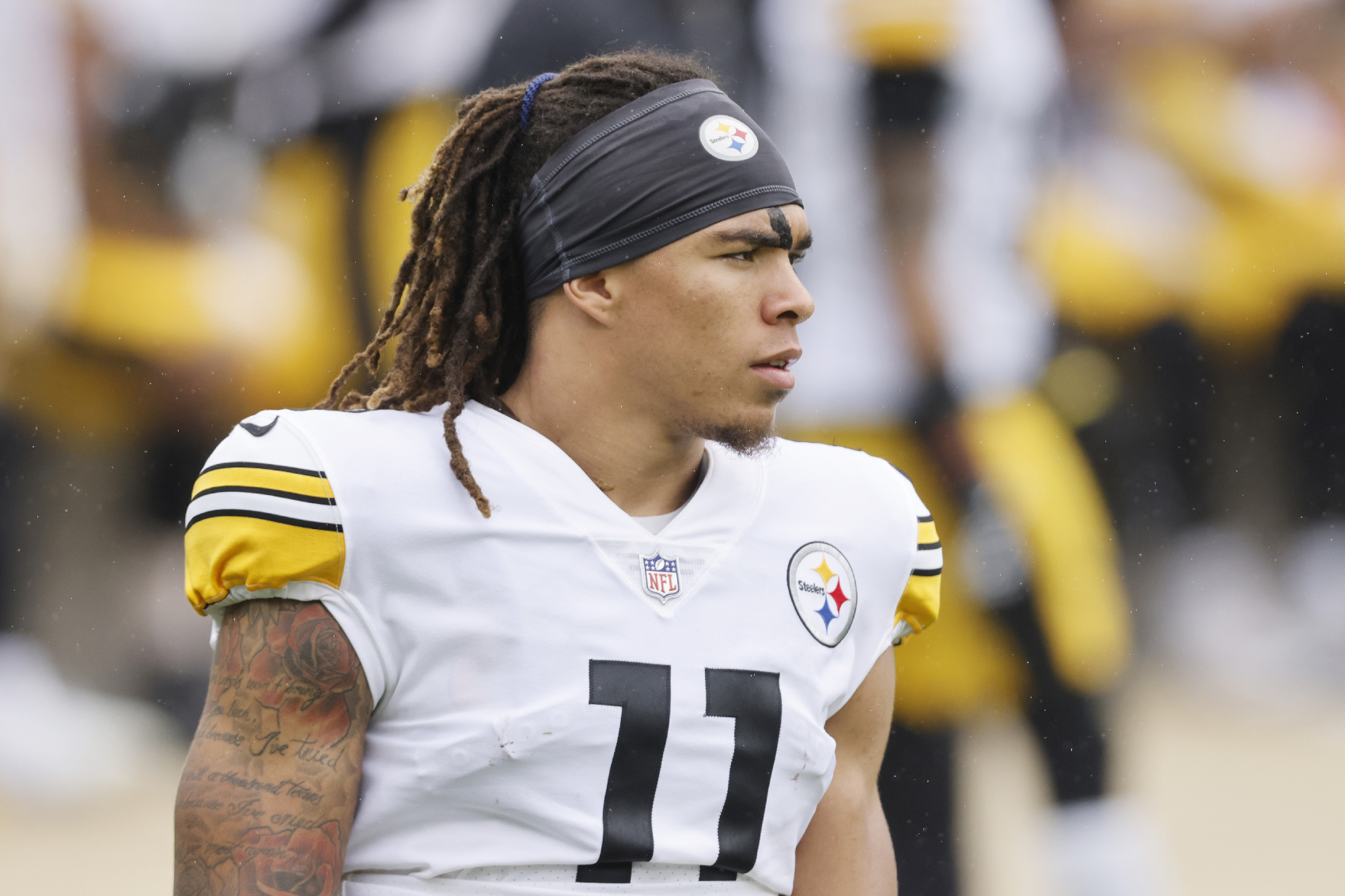 Ryan Clark is now on ESPN, but during his NFL career, he played for the Steelers from 2006 through 2013. He even won a Super Bowl while in Pittsburgh and earned Pro Bowl honors in 2011.
So, while he does have some loyalty to Pittsburgh, he still wasn't afraid to call Claypool out for his comments.
"I'm so tired of this new breed," Clark tweeted. "What does it matter if they beat you though. Shut up man."
Clark absolutely has a point. Maybe, Claypool was just trying to make himself feel better, but the Browns getting dominated by the Chiefs shouldn't mean much when the Browns dominated the Steelers.
Not sure what's in Pittsburgh's water, but Steelers wide receivers (Antonio Brown, JuJu Smith-Schuster, and now Claypool) don't seem to care about rubbing people the wrong way with their comments. At least they have former players like Clark keeping them in check.
Stats courtesy of ESPN and Pro Football Reference