Eugene Robinson Earned an Award for His Character Before Getting Arrested
Eugene Robinson personified what hard work and a strong character could get someone in the NFL.
An undrafted defensive back who tolled away on Seahawks teams that never could have dreamed of the eventual greatness Russell Wilson would bring them, Robinson became an All-Pro safety widely recognized for his play and attitude.
When he was with the Atlanta Falcons, Eugene Robinson earned an award for his character. That made what happened next so surprising.
Eugene Robinson was an All-Pro safety
A 6-foot-1, 200-pound defensive back who played college football at Colgate, a small school in New York, Eugene Robinson didn't let the culture shock of trading one side of America for the other hold him back.
Robinson snagged two interceptions as a rookie and had nine multi-interceptions seasons in 11 years with the Seahawks. That included a nine-pick year in 1993, which ended in his second Pro Bowl berth and first All-Pro selection.
Robinson recorded 57 interceptions, 10 forced fumbles, recovered another five fumbles, and was one of the Seahawks' few bright spots. From 1985-95, the Seahawks only made the playoffs twice, although they had four total winning seasons in that span.
That's why Robinson, then 33, signed with the Green Bay Packers as a free agent. Green Bay rode Brett Favre's strong arm and Robinson's eight interceptions to a victory in Super Bowl 31.
Robinson earned an award for his character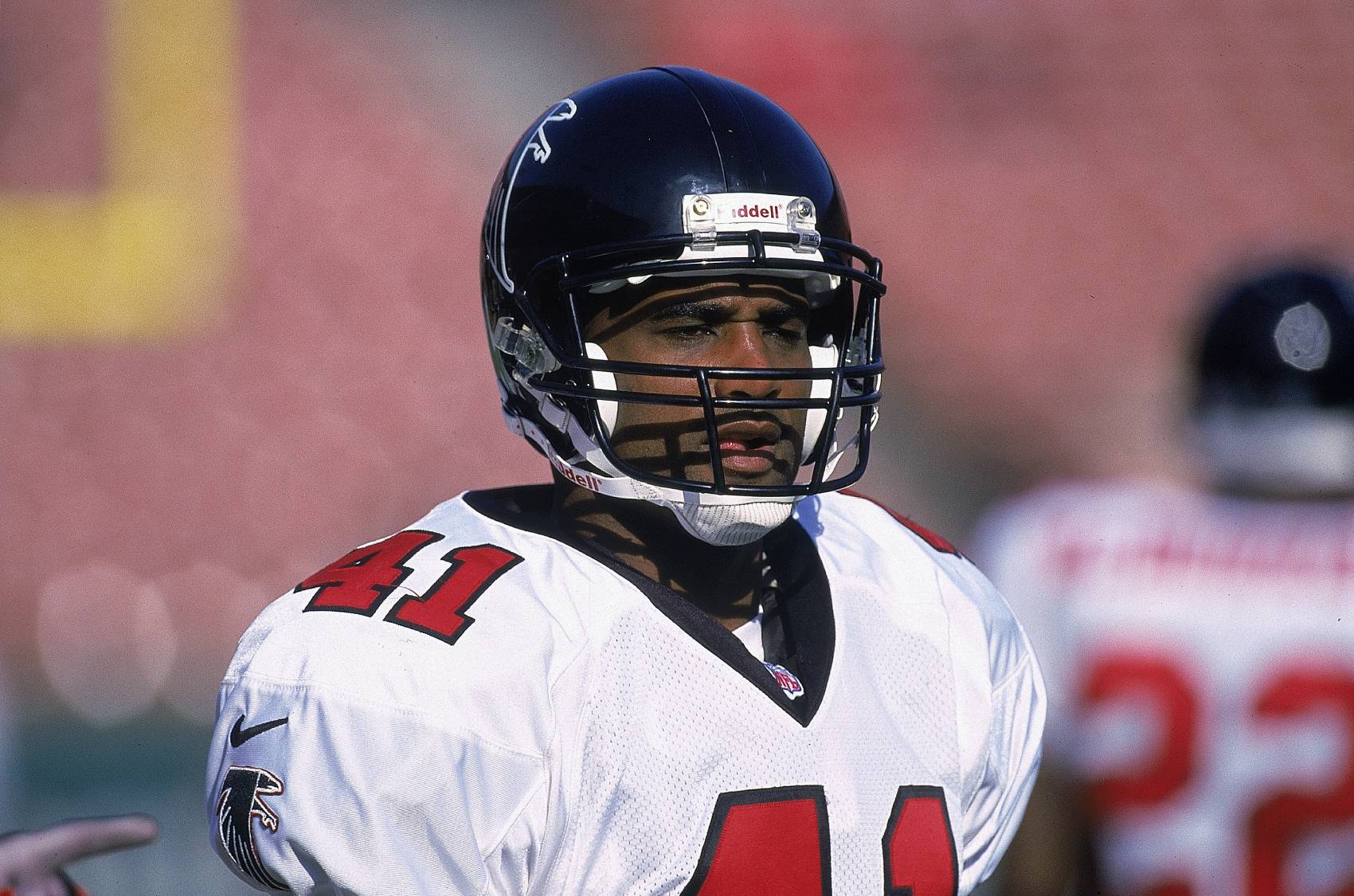 After a couple of years in Green Bay, Eugene Robinson joined the Atlanta Falcons in 1998.
Robinson again earned Pro Bowl and All-Pro honors with a four-interception, two-fumble recovery season. Atlanta went 14-2 and, thanks to a missed kick by Minnesota in the NFC championship game, reached the Super Bowl.
The day before Super Bowl 33, Robinson accepted the Bart Starr Award. The honor, named for the legendary Packers quarterback, is given annually to the NFL player "who best exemplifies outstanding character and leadership in the home, on the field and in the community."
When in Seattle, he spent his time with Boys and Girls Clubs and the Union Gospel Mission, where he worked with people who have cerebral palsy.
Eugene Robinson was arrested for soliciting an undercover cop
Hours after he accepted the Bart Starr Award, Eugene Robinson found himself in a jail cell.
What could have gone wrong the night before a Super Bowl? While traversing Miami, Robinson offered a woman $40 for oral sex, according to the Washington Post.
One problem: The woman in question was an undercover cop. He spent two hours in jail for soliciting a prostitute.
Robinson played poorly in the Super Bowl and Atlanta lost, 34-19, to John Elway and the Broncos.
After the game, he read a statement apologizing for the incident and what it meant to his family. Robinson was married and had two children at the time.
"Reputation? I can deal with that. The hurt? My wife? That means much, much more to me. I truly do love my wife. I love her, I love my kids. I'm sorry I had to drag her through that type of deal."
Needless to say, Robinson returned the Bart Starr Award.
Robinson learned from the incident and has spent recent years talking with teams before the Super Bowl about what not to do those weeks. Considering the Super Bowl has been held in Miami three times since his arrest, who better to ask about the nightlife than Robinson?