Evan Mobley's Insistence on Playing Through Pain Defines The Success of an Upstart Cavaliers Team
Evan Mobley already inspired Cleveland Cavaliers teammates with his tremendous two-way play on the court. The NBA Rookie of the Year favorite might also be encouraging them with his gutsiness.
Cleveland's youngsters are coming of age in a hurry. Darius Garland joined LeBron James and Kyrie Irving in franchise history, while Jarrett Allen keeps showing why the Cavs are almost inarguably the winners of the James Harden trade.
Mobley is also showing outstanding quality. His desire to help Cleveland win, no matter the cost, is an intangible quality that defines the surprising success of an upstart Cavaliers team.
Evan Mobley made a quick turnaround after missing time earlier in the season with an elbow injury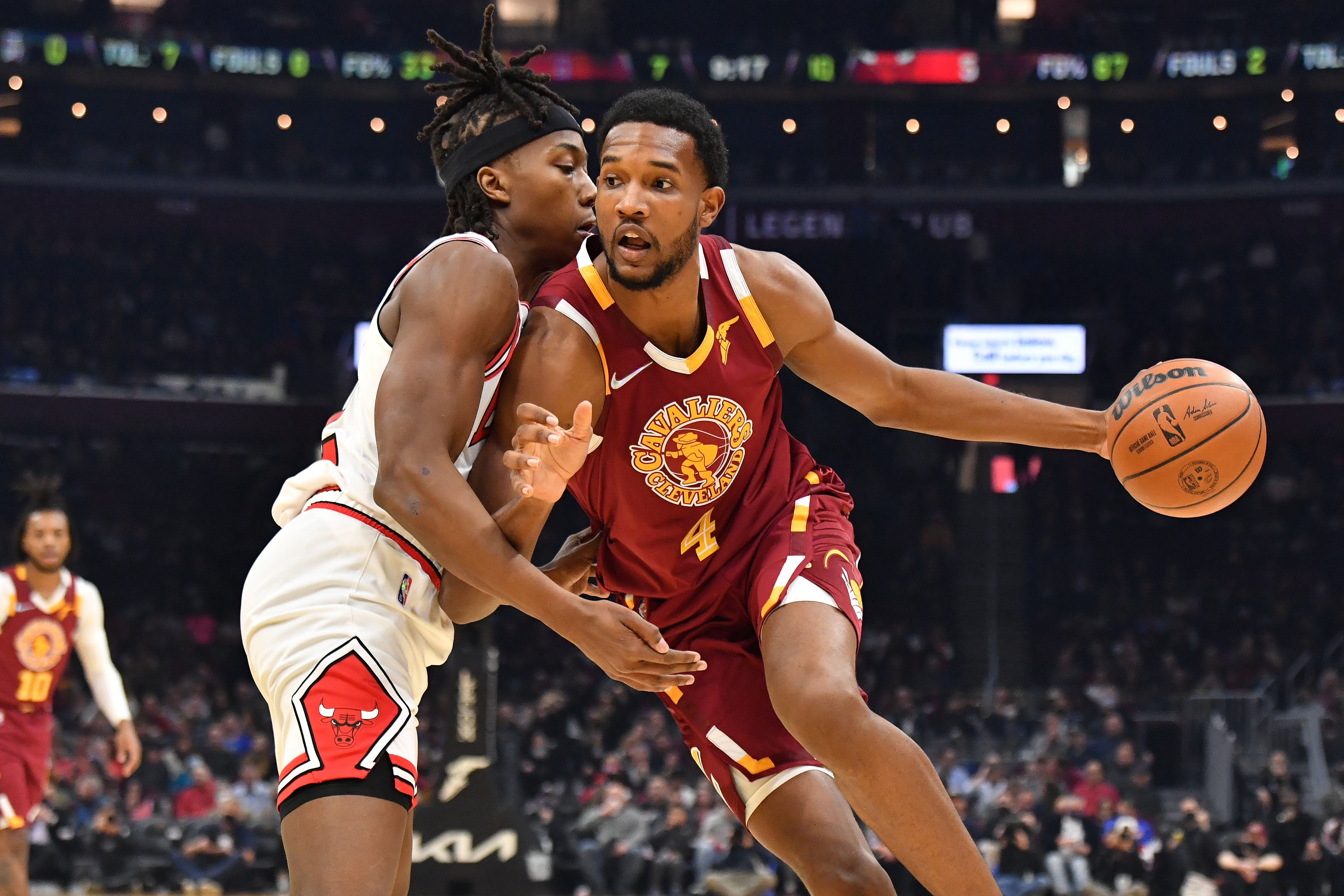 Evan Mobley immediately showed his superstar potential as the Cavaliers raced out to a 9-5 start. The No. 3 overall pick asserted himself as Rookie of the Year frontrunner with a brilliant run of play on both ends. But he'd experience a setback.
Mobley sustained a sprained wrist in a Nov. 15 loss to the Boston Celtics. A depleted Cleveland team looked lost without Mobley's presence in the middle, dropping each of its next four contests.
However, behind the scenes, the former USC star got back to work right after the injury. Mobley made good progress, returning after missing just four games. Lo and behold, a healthier Cavs squad started to win again.
Cleveland ripped off a four-game winning streak and, after dropping two straight, has now won five straight following Wednesday's victory over the Houston Rockets. Mobley did not appear in that contest because he's quietly been battling another injury.
Mobley has played through a hip injury in the last two weeks
After making a swift return from the sprained elbow, Mobley quickly faced another physical setback.
According to Chris Fedor of cleveland.com, the 20-year-old hurt his hip after taking a hard fall on Dec. 1 against the Miami Heat. Fedor said the team is "managing" and "treating" the injury, though the pain hasn't yet subsided.
Alas, the news explains why Mobley wasn't in the rotation for Wednesday's win over the Rockets. Still, Fedor noted that the youngster wanted to play, even against a struggling and rebuilding franchise like Houston.
Mobley's talent was abundantly clear before the draft, when he garnered comparisons to Chris Bosh and Anthony Davis. He's satisfied expectations and then some, averaging 13.8 points, 8.3 rebounds, 2.5 assists, and 1.8 blocks. Opponents have a 111.0 offensive rating when the former Trojans star sits, compared to just 100.6 with him stalking the paint.
But while on-floor ability is more visible, intangibles like desire aren't always easy to evaluate. Perhaps Mobley is just exhibiting the eager attitude of a green NBA player. Or maybe he's just paying his dues as a rookie in wanting to be out on the floor no matter what. Regardless, his desire reflects the grittiness of a Cavaliers team.
The Cavs win with effort and heart
An early-season injury to Collin Sexton robbed Cleveland of arguably its best shot-maker. At the time, it was worth wondering whether the Cavaliers could manage the loss of their top scorer.
Head coach J.B. Bickerstaff has managed to thrive even without Sexton. How? This group wins with effort and heart.
The Cavs rank in the middle of the NBA in offensive rating and 18th in points per game. But they grind opponents down on the other end, ranking second in defensive rating.
An imposing frontcourt of Mobley and Allen keeps ball-handlers at bay and often forces opposing guards to settle for contested jumpers. Cleveland doesn't commit silly fouls, either. They rank fourth in conceded free throws per contest. That speaks to the team's ability to contest without sending opponents to the charity stripe.
Personnel is essential here. Mobley's agility allows him to hedge and defend guards on switches in pick-and-roll, but he still has the athleticism to get back to his original assignment. Allen possesses similar qualities. Those guys make things easier on the guards.
Still, something must be said for the youthful energy and desire the Cavs possess as it relates to their winning ways. Mobley's insistence on playing through injury speaks to that notion, and the Rookie of the Year favorite could just power Cleveland to the playoffs.
Stats courtesy of Basketball Reference.