Evan Mobley's Rise in Basketball Continues: 'There Is No Ceiling for This Kid'
If you're a college basketball fan, expect to hear a lot about Evan Mobley in the upcoming season. The incoming freshman at USC was the top high school prospect in the country in his senior season, according to some scouts.
If he can do at USC what he did in high school, he'll be a high draft pick when he declares himself eligible for the NBA. In fact, Mobley's former AAU coach has said he believes the youngster doesn't have a ceiling in terms of how good he can get.
Evan Mobley's high school career
RELATED: Bronny James Just Made His First Massive Business Move
Mobley attended Rancho Christian High School in Temecula, Calif., and he should a significant improvement from his freshman year to his senior season. He played in 77 games in his four years with the team. Sixteen of those games came as a freshman, when he played 22.9 minutes per game, averaging 7.6 points, 5.9 rebounds, and 2.9 assists per contest.
He played in another 16 games in his final season at the school, bumping his scoring average up to 18.6 points, with 10.9 rebounds and 3.3 assists while playing just 9.4 minutes per game. Overall in high school, Mobley averaged 13.9 points, 7.4 rebounds, and 2.6 assists in 18 minutes per game.
The 7-footer was a McDonald's All-American this season and was named the Morgan Wootten National Player of the Year, given to the best player of all the McDonald's All-Americans. Past Wootten winners include LeBron James, Dwight Howard, Austin Rivers, and Ben Simmons — pretty good company to be in.
Mobley chooses USC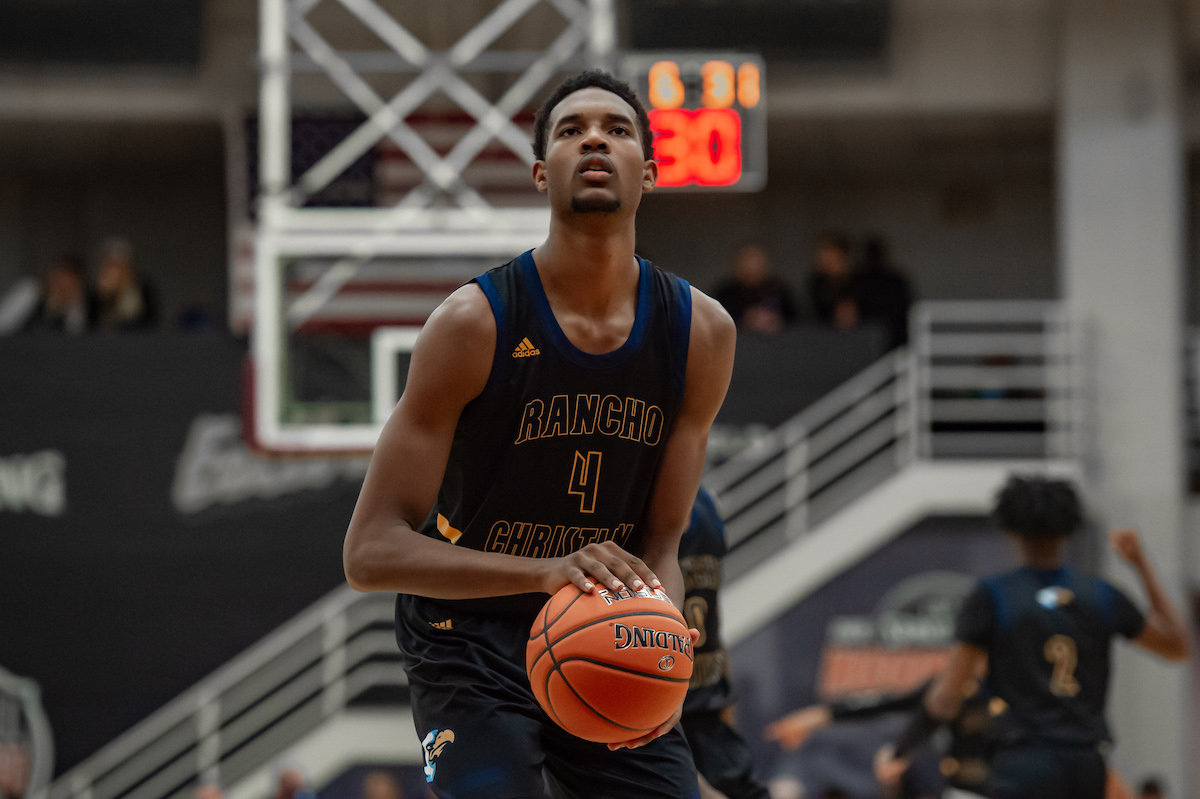 RELATED: Bronny James Is Already Better Than LeBron James in 1 Regard
As you can imagine, Evan Mobley was highly sought-after by college scouts. He probably could've played for virtually any program, but he decided to stay close to home and play with the University of Southern California.
It probably wasn't a hard choice for him to make because the Trojans are becoming a family affair for the Mobley's. The Undefeated reports older brother Isaiah was a freshman for the team this season, and father Eric is an assistant coach.
The elder Mobley, who built his life around the game, is looking forward to having his sons playing for him, saying "it's going to be amazing" to "be wearing the hats of coach and a dad." He's coached his sons throughout their lives and recalls telling them at a young age that they're not going to be tall and not play basketball."
Mobley's NBA prospects
With the skills he has, Mobley is likely going to be a one-and-done for the Trojans before entering the draft. And he seems to have the skills and physical attributes needed to succeed at the top level. Former AAU coach Etop Udo-Ema says he believes Mobley is a "generational talent" whose game is "a mixture of Giannis Antetokounmpo and Kevin Durant."
Udo-Ema also calls Mobley "a great defensive player who can change the course of any game." The coach's praise doesn't end there. He says in 30 years of coaching in Southern California, he's coached virtually every top player, and "if [Mobley] develops, he can be better than any of them." Udo-Ema also believes "once he gets bigger and stronger, there is no ceiling" for Mobley.
With that type of praise and a lifetime of playing basketball, Mobley should be a lottery pick in the draft — and possibly the No.1 pick — whenever he leaves college. And the team that takes him will probably be happy with the pick because, if he can avoid injuries, Mobley looks like he could have a long career in the pros and put up some good numbers.