Even Clayton Kershaw Thinks All the No-Hitters Are Bad for MLB Business
Clayton Kershaw knows something about pitching. The Los Angeles Dodgers star has won three Cy Young awards, was the 2014 National League MVP, and won the pitching Triple Crown. He also threw a no-hitter for the Dodgers back in 2014, so when he weighs in on baseball's current no-hitter glut, he knows from whence he speaks.
Earlier this week, Spencer Turnbull of the Detroit Tigers and New York Yankees' hurler Corey Kluber tossed no-nos on consecutive nights. Kershaw believes something is wrong in baseball, and he's not alone.
The decline in offense not good for baseball, Clayton Kershaw says
When one of the best pitchers of his generation says there is too much pitching in the game today, that's not idle chit-chat. That is precisely the point Clayton Kershaw made when he talked to the Orange County Register earlier this week.
"It's not good; I'll tell you that. I think, whatever the intention was with the new ball or whatever it may be, it really hasn't done anything. There might be [fewer] home runs which I guess they want, but I don't know the stats on all that. But I do know the strikeouts are the same, and I think I saw some stats for April. That was the worst hitting month in the history of something."

Clayton Kershaw
Kershaw is correct. Home runs have dipped to 1.14 per game, down from the record 1.39 set in 2019. He was also right about April's offensive malfunction. Batters struck out 1,092 more times than they recorded hits that month. The cumulative batting average in baseball through Thursday's games is .236, on pace to be the worst of the live-ball era.
Pitchers are striking out 9.2 batters per nine innings, also a record pace. And Kershaw isn't the only one convinced it's terrible for the game.
When Reggie Jackson says guys strike out too much …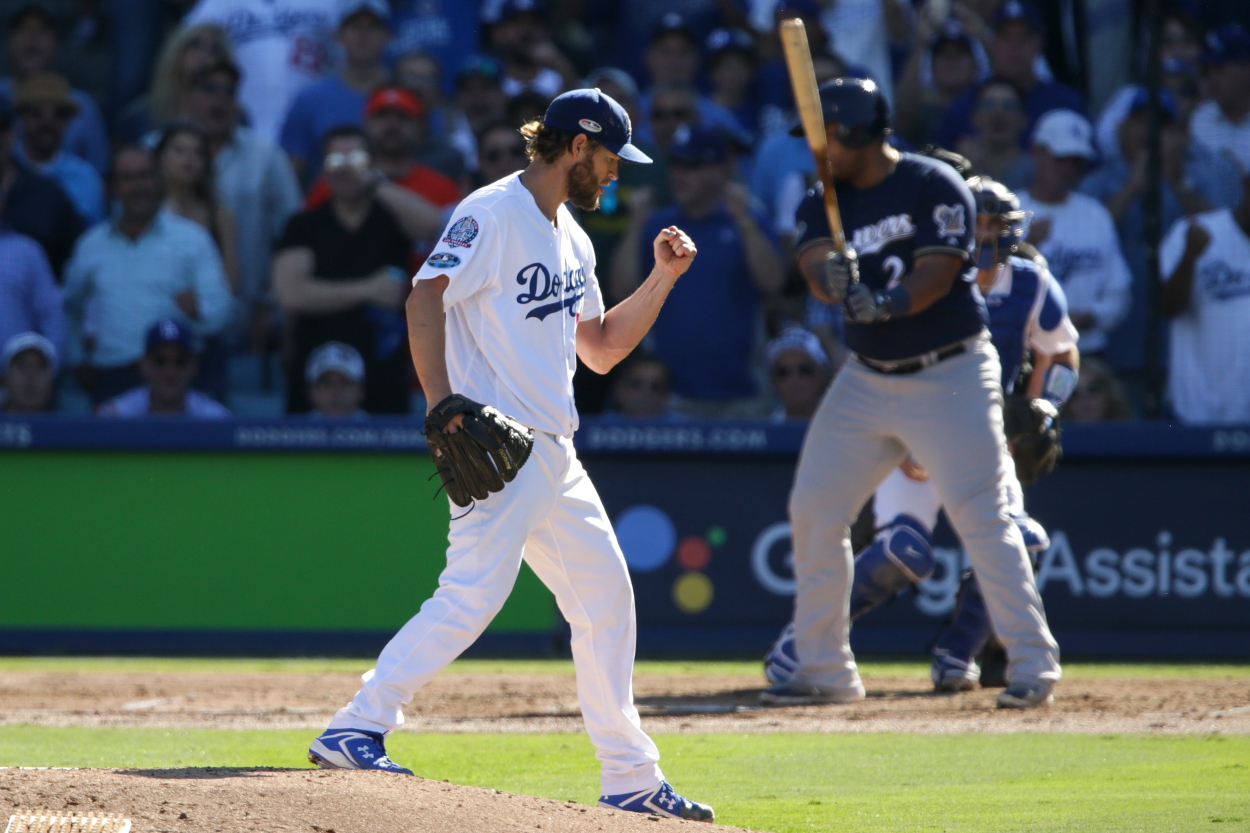 Reggie Jackson told ESPN's Tim Kurkjian in no uncertain terms what he thought. No one in major-league history struck out more times than Hall of Famer Reggie Jackson. He whiffed 2,597 times in 11,418 career plate appearances, a strikeout rate of 22.7%. All hitters in baseball do the walk of shame back to the dugout 24.1% of the time. That's on pace to set a new record for the sixth consecutive season.
"It's embarrassing. I struck out almost 2,600 times, and I was embarrassed to strike out. Look, I know you can run into a [Justin] Verlander or a [Gerrit] Cole or a Kershaw with all their fabulous stuff. They strike you out, you take it like a man, and you acknowledge that he was better than you were that day. I went up to the plate many times trying to hit a home run — until I got two strikes. But with the bases loaded, and all you have to do is touch the ball, put the ball in play, we have lost track of that."

Reggie Jackson
Hitters and pitchers in agreement? Strange times indeed.
Nolan Ryan is with Clayton Kershaw on this one
Nolan Ryan struck out more batters than anyone in history, more than 5,700 of them. Hitters today rub him the wrong way. He believes hitters have gotten away from the right way to play the game.
"I watch the hitters' approach, and I see that they think it's about them, not the team winning; it drives me up a wall. They don't change with the count. You don't see them go the other way; they don't put a ball in play. These are the [number] eight hitters, the leadoff guys, the cleanup guys. Back when I played, only the real power guys — [Willie] McCovey, [Willie] Mays, and [Willie] Stargell — didn't adjust when they had two strikes."

Nolan Ryan
Approaches are different now. In 2004, Adam Dunn struck out on called third strikes more times (66) than Hall of Famer Ted Williams did looking or swinging in any season of his career. Hitters look exclusively for the ball they think they can drive and ignore everything else.
Clayton Kershaw says the game is in danger of losing this generation.
"No-hitters are cool, and I have all the respect in the world for Corey Kluber and [Madison Bumgarner] and all those guys that have thrown no-hitters. But to have one happen every night … it's probably not good for the game. Fans want to see some hits, I get that, and some action and not many people striking out. So I appreciate the attempt MLB has tried to do, but I think it seems like they missed the mark so far. We'll see. I don't know."

Clayton Kershaw
Baseball hired Theo Epstein last winter to try and inject some action into the game. Every minor league has some sort of experimental rule aimed at giving the game something beyond walks, strikeouts, and home runs. But until the game rewards hitters for doing something other than hitting dingers, this issue isn't going to get better.
Statistics courtesy of Baseball Reference.