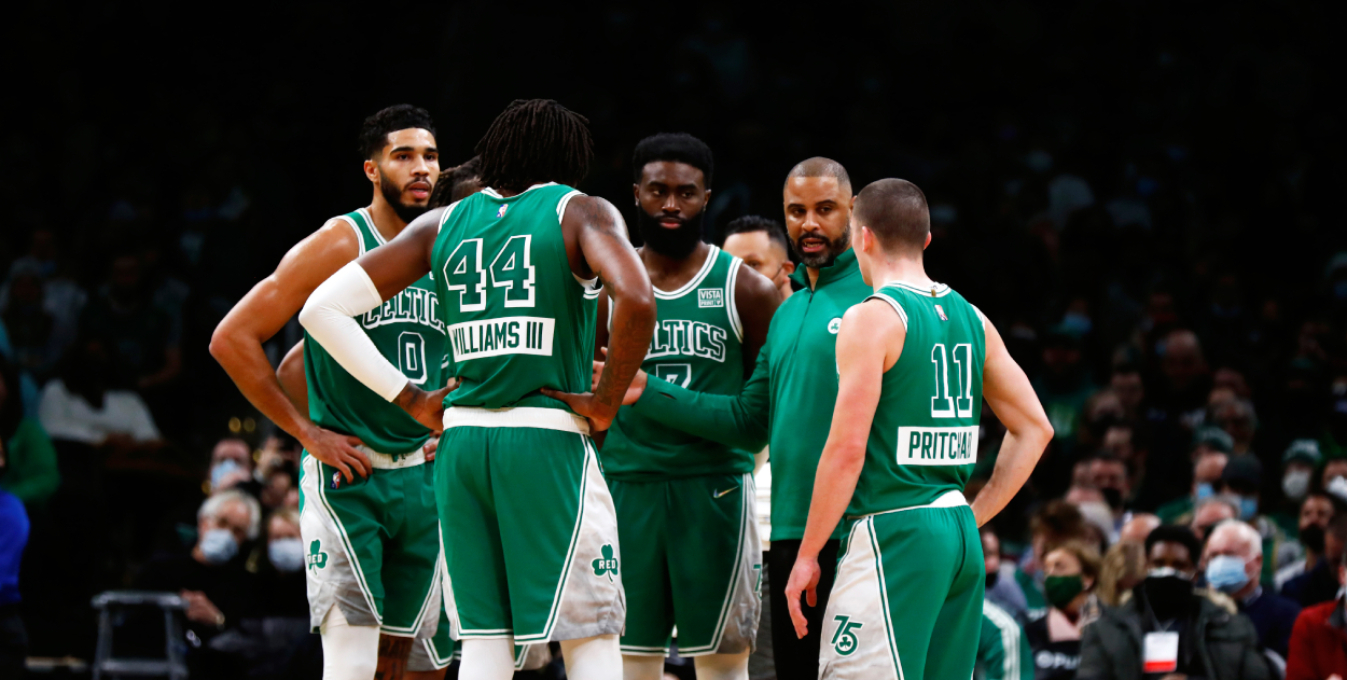 Even ESPN Wants No Part of the Boston Celtics
Someone finally made a move regarding the boston Celtics, and it wasn't Brad Stevens or Ime Udoka.
At least someone made a move regarding the Boston Celtics. No, Brad Stevens didn't make a trade. First-year head coach Ime Udoka hasn't switched up the lineup. The slumping Celtics are a mess and change is needed. ESPN made the first move.
The Boston Celtics aren't as good as they think they are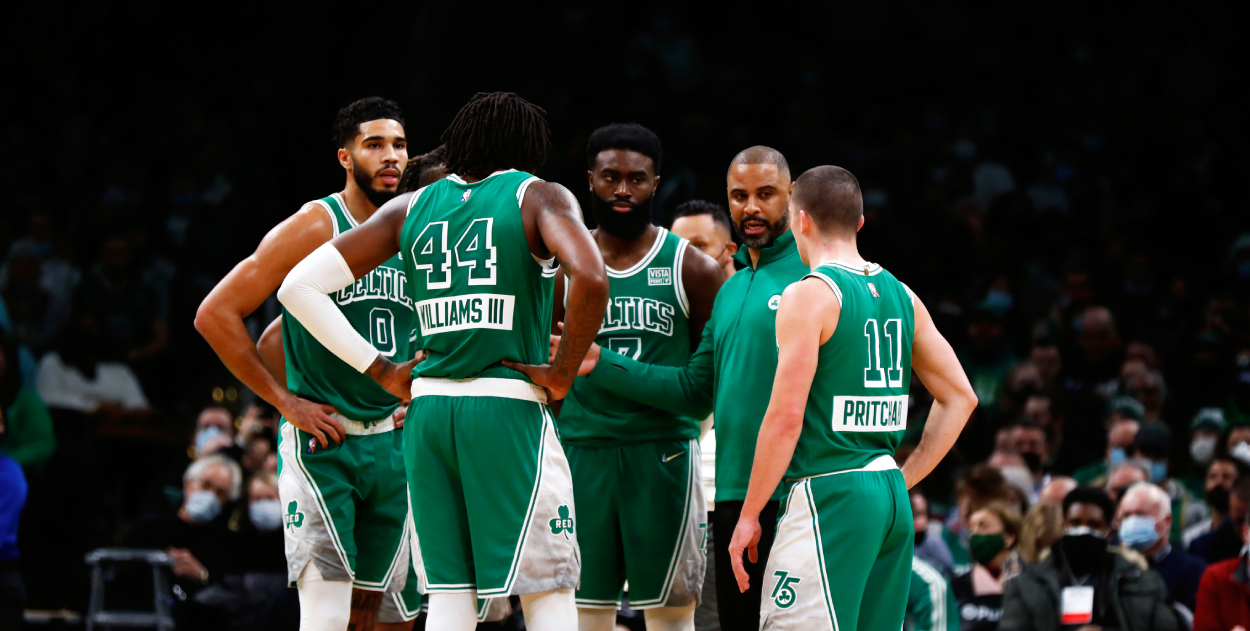 On paper, the Celtics have a pretty good team. With a pair of All-Stars in Jayson Tatum and Jaylen Brown, Boston was expected to make some noise. After reaching the Eastern Conference Finals in 2020, the team has struggled mightily.
Instead of blossoming under their two young stars, the Celtics have underachieved the last two seasons. A year ago, they finished 36-36 and had a short playoff run as the Brooklyn Nets bounced them in the opening round. This year, they stand at 18-21 and haven't seen the .500 mark in more than a month.
It's been a year of frustration in Boston.
Earler this year, Marcus Smart called out Brown and Tatum for not passing the ball enough. Tatum and Udoka have both spoken publicly about the team's lack of effort. Udoka recently called out the Celtics for having a lack of leadership.
The Celtics have shown signs of becoming what many thought they would be — title contenders. They crushed the West-leading Phoenix Suns last week without Tatum. They've also shown on numerous occasions they can't finish games. The Celtics have built significant second-half leads only to see them slip away down the stretch.
Even ESPN has had enough of the Boston Celtics
Tatum and Brown are quite the draw. They are two young, exciting players people want to see. The problem is that they are two players who don't make their teammates better.
They are both scorers who need the ball in their hands. Tatum is the team's biggest star who is putting up big numbers. He's averaging 25.7 points and 8.5 rebounds. He's playing more minutes than ever in his career, averaging 36.8, but he's also shooting a career-worst 41% from the floor. Brown is putting up 24.2 points and 6.1 rebounds.
Tatum and Brown were supposed to be keys to success for the Celtics for many years. Quite frankly, the team just isn't that good. The duo might be two individual players who are fun to watch, but it's not translating into success.
Even that appeal of having two young All-Stars has lost its luster. Not only are Celtics fans growing tired of watching their team find a new way to lose, but it now appears ESPN is also losing interest.
According to the Boston Globe's Gary Washburn, ESPN booted the Celtics game against the Philadelpha 76ers on Jan. 14 from it's national TV slot. The game has been replaced by the Golden State Warriors vs. the Chicago Bulls.
It appears many NBA fans aren't disappointed with ESPN's decision
Normally, a Celtics vs. Sixers matchup would be appealing to most NBA fans. Not this year. The Sixers are holding their own despite Ben Simmons refusing to suit up for the team. Philadelphia is 22-16 without their former No. 1 overall pick. It's the Celtics nobody wants to see right now.
Washburn's tweet generated many comments about ESPN dropping the Celtics. Many fans appeared to understand the move.
"Another Boston L," one Twitter user commented.
"ESPN just did us a solid," another wrote.
Another commenter sarcastically said the move was somewhat questionable because the Celtics make for good television.
"Why? Isn't it great TV to watch a team come back from a large deficit and win at the buzzer?" the comment read.
There's no question the Celtics have had their share of poor games. It looks like ESPN doesn't want to show much more of them.