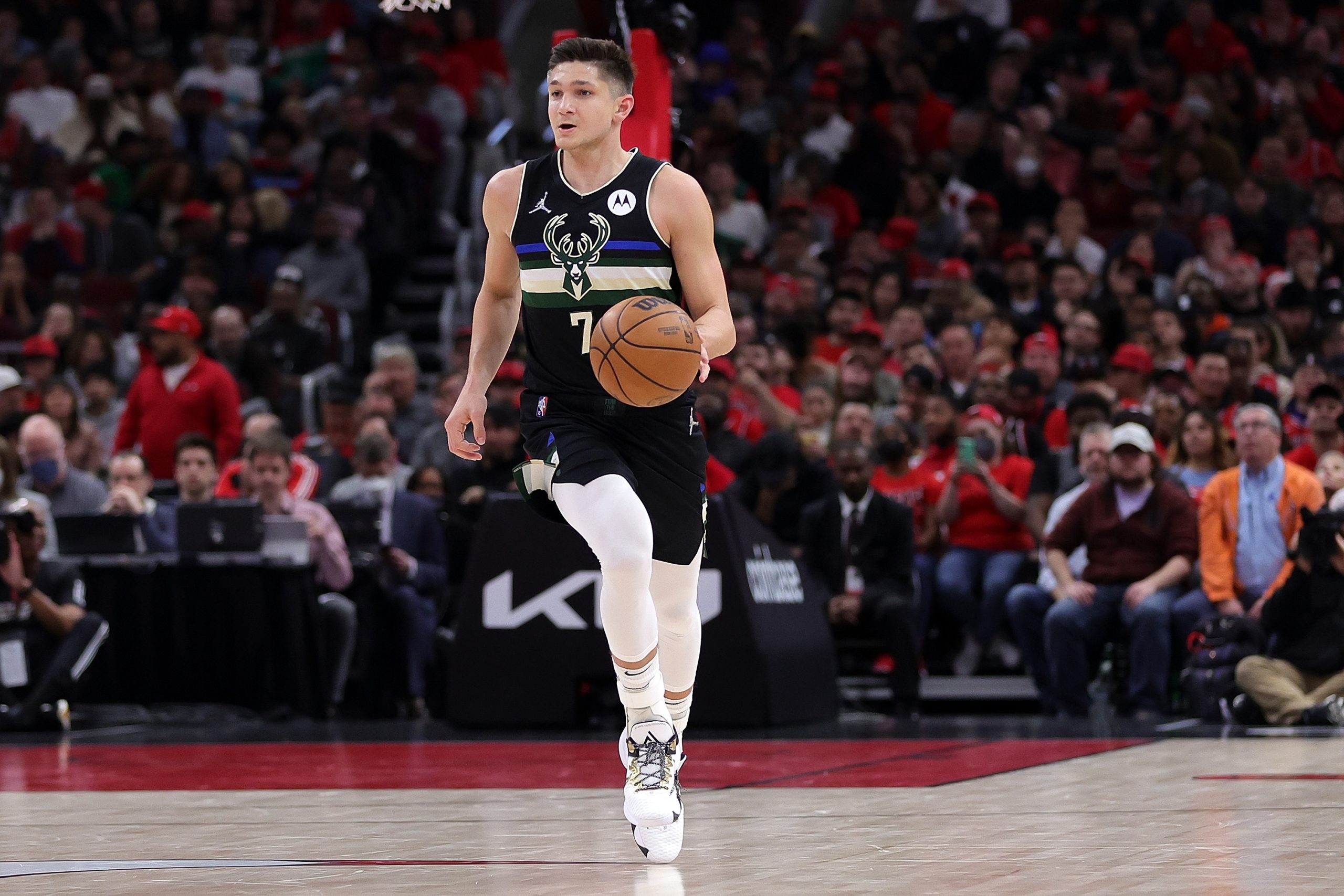 Even Milwaukee Bucks Players are Booing Grayson Allen
Grayson Allen is thriving after getting booed by his own Milwaukee Bucks teammates.
Grayson Allen is used to the taunts from fans. The former Duke star had the reputation of being a dirty player during his college days as a Blue Devil. That image has carried over into the NBA as a player with the Milwaukee Bucks.
Throughout the playoff series against the Chicago Bulls, the Bucks guard has been booed. He's been the target of Chicago fans ever since his flagrant foul on Chicago's Alex Caruso. The hard foul resulted in Caruso missing two months with a fractured wrist. Now, Allen is hearing boos from his Milwaukee teammates.
The Milwaukee Bucks look to close out their series with the Chicago Bulls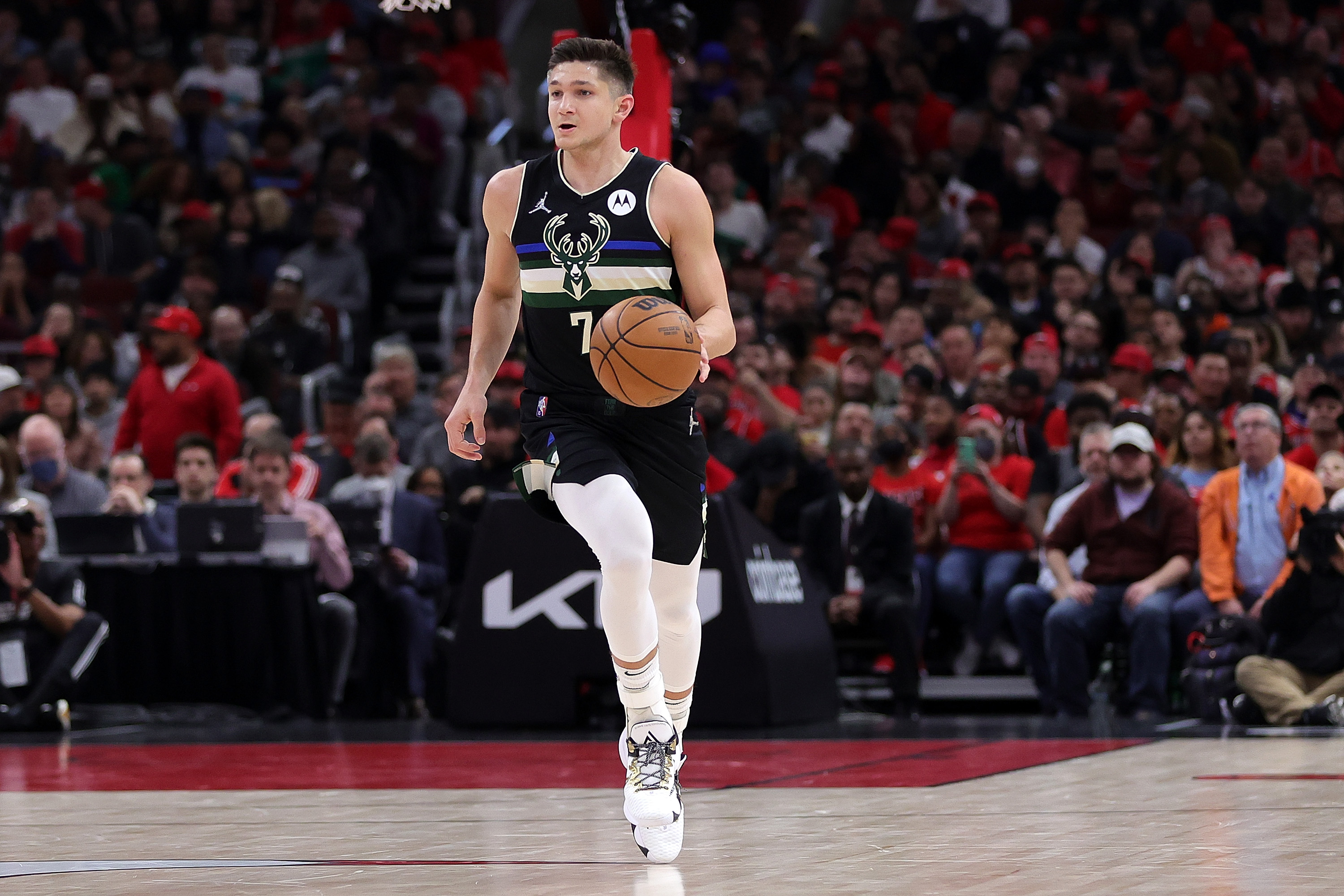 The first two games of their playoff series with the Bulls were an eye-opener. Despite shooting poorly in the opener, the visiting Bulls somehow managed to hold a lead with six minutes left in the game. The Bucks eventually pulled it out, but it was a confidence-builder for Chicago.
The Bulls shot much better in Game 1 and stole homecourt advantage from Milwaukee with a 114-110 victory. To make matters worse for the Bucks, Khris Middleton left the game with a knee sprain in the second half and never returned. He's expected to miss two weeks.
The Bucks bounced back nicely in Game 3, blowing out the Bulls 111-81. They grabbed a 3-1 series lead with another convincing victory in Game 4, winning 119-95. A victory Wednesday at home closes out the series and sets up an exciting matchup against the No. 2 Boston Celtics.
Allen picked up the slack with Middleton out, scoring 27 points in the Game 4 win.
"He's played well here in Chicago," Bucks coach Mike Budenholzer said, per ESPN. "I think some of it's his best basketball. I think it's just the competitor in him, the fight in him. It's always there, but maybe it's a little heightened when we're here."
Grayson Allen getting booed by his Milwaukee Bucks teammates
The boos have been a part of Allen's game since Duke, although he said it's not something he feeds off of.
"It's not naturally comfortable for me," Allen said, per ESPN. "I am to the point now, anytime I go out and play basketball, I just remind myself to go out and have fun with this. … My personality is naturally uncomfortable with the attention, the booing, the heckling. It's not something I feed off of. I'm not going out searching for it."
Allen knew heading to Chicago would be tough after that flagrant foul on Caruso. Allen's teammates knew that as well. Before the series with Chicago started, they started booing Allen. It wasn't just contained to the basketball court, either.
They booed him on the team bus and in the hotel lobby. Wherever he went, they booed.
"They have so much fun doing it," Allen said. "I think it's honestly hilarious. They've kind of turned it into a fun thing. It makes hearing it out there during the game a lot easier, too, because they think it's so funny."
The Bucks are having too much fun booing Allen
Whatever the Bucks are doing to Allen, it's working. He registered consecutive career playoff highs in scoring in Games 3 and 4 in Chicago. He's having fun with his teammates' boos. They love dishing them out.
"I think it's more fun booing Grayson," said Bucks guard Jrue Holiday, per the Milwaukee Journal Sentinel. "I think it started with the fans. He be hoopin' when we start booing him, so maybe it means something to him. Some form of support. I'm still going to be booing the hell out of him."
"Someone showed me the picture when he had the 'and-one' in Game 3 — and the whole bench was booing him," said Milwaukee star Giannis Antetokounmpo. "I thought that was really funny. Like, he's got to take that picture and frame it. That's the definition of his career,"
Allen has been a big part of Milwaukee taking both games in Chicago. Budenholzer praised Allen's ability to finish.
"He's got both good feet and good hands," said Budenholzer. "He's athletic — but he's shifty. His footwork is good. When you're around him, his finishing, his ability to put it on the glass with some spin. He's got a lot to work with."
Maybe Bucks fans should boo Allen during Game 5.