Even When He Was an Executive With His Hometown Pacers, Larry Bird Admitted He'd Never Root Against Boston Teams: 'There's No Sports Town Like Boston. I Don't Care Where You Go'
Before Larry Bird became The Legend with the Boston Celtics, he was The Hick From French Lick. Before he became an all-time NBA great, he played basketball outside an Indiana hotel with some chefs and waiters.
Bird was even an Indiana Hoosier and an Indiana State Sycamore.
Larry Bird equals Indiana. And basketball in Indiana equals Larry Bird.
But as the leader of a decade-long dynasty in Massachusets, Larry may have underestimated the power of the green side.
Larry Bird owned basketball in Indiana before he joined the Celtics
Bird was one of the state's best high school basketball players by the time he graduated from Springs Valley High School, where he left as its all-time leading scorer.
He earned a scholarship to IU to play under Hall of Fame coach Bob Knight, but his time in Bloomington didn't last long. Instead, Larry returned home to French Lick, unsure of where basketball would take him.
All's well that ends well, though, as Bird eventually found his way to the Sycamores and became one of the most decorated collegiate players in the state.
Up until that point, though, Larry's basketball journey had never taken him outside of Indiana.
The people and fans of Boston eventually won over The Legend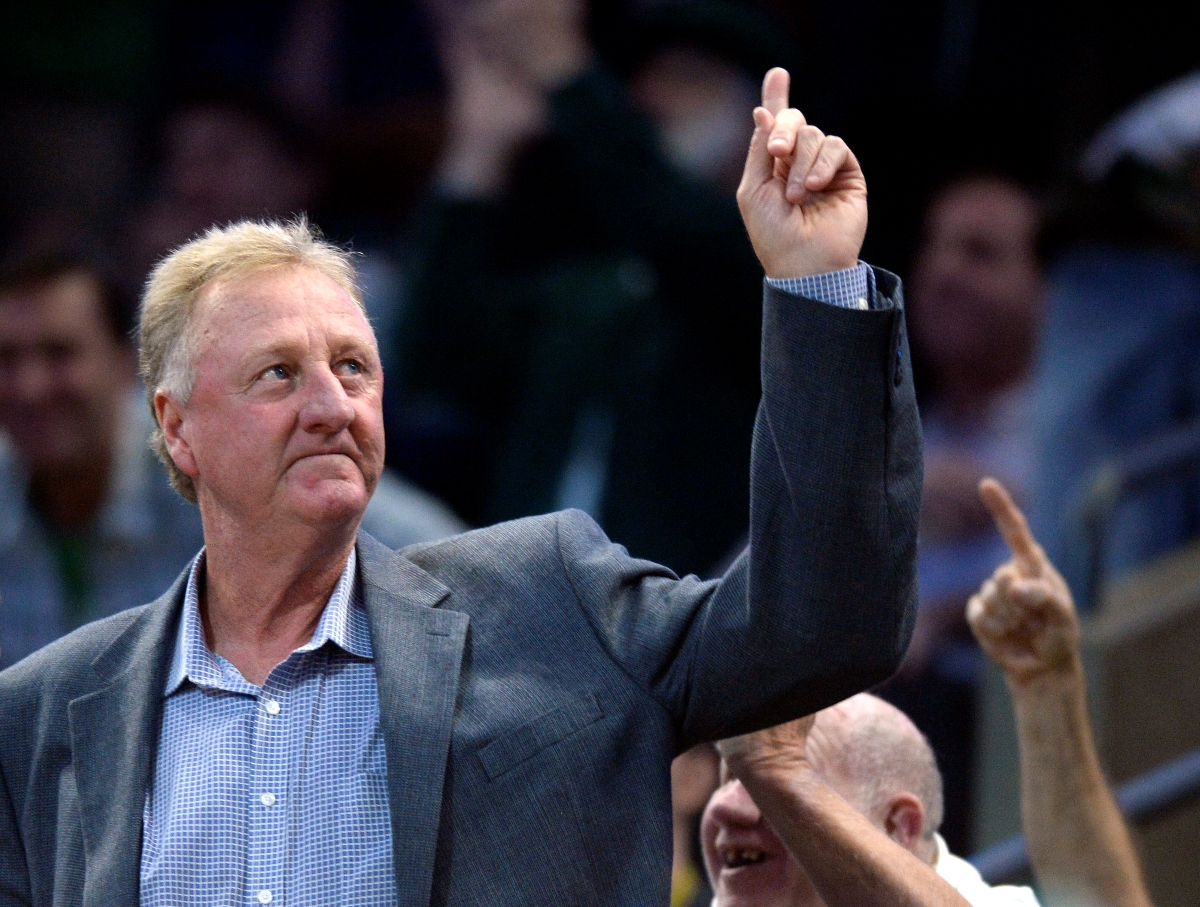 An awestruck Bird landed in the city of Boston and began his career with the Celtics.
Fast forward 13 years, and Larry was no longer synonymous with Indiana.
Larry Bird equaled the Boston Celtics, and the Celtics equaled Larry Bird.
Presumably, the three-time MVP grew up a fan of all things Indiana. But as he told Dan Shaughnessy of The Boston Globe, his allegiances changed over time.
"I never root against the Boston teams," Bird said in a phone interview while his Indiana Pacers prepared to face the Celtics at TD Garden Wednesday night. "There's no sports town like Boston. I don't care where you go.

"They talk about Chicago and Philadelphia. No. They don't ever compare to Boston. I mean, there's ladies in their 90s and they can name every player on the Red Sox and Patriots team. You just don't have it anywhere like that.

It's unbelievable out there, and my gratitude to the fans out there is that I'd never root against them because I know how important sports are to them."

Larry Bird on his love of Boston and its fans
Bird won three championships with the Celtics. He has four World Series titles with the Red Sox. And some dude named Tom Brady won him a few more with the New England Patriots.
Regardless of the reason, it's safe to say Larry has seen some success since he hopped aboard the Boston train.
Bird and the city became a "love story"
Shaughnessy went on to say in his piece, "It's a love story, this thing between Bird and Boston."
The meet-cute, in this case, must have been Red Auerbach's unconventional way of bringing Larry to Boston in the first place. Without that, who knows where Bird may have ended up.
Or this could easily be a superhero story, and Red's drafting of the Indiana State star would be his origin story.
Either way, Boston got its hero, Bird got his city, and his fandom never left.
All statistics courtesy of Basketball Reference.
RELATED: Larry Bird Once Shared His Feelings On Tom Brady and Deflategate But Admitted His Colts Never Stood a Chance Against The GOAT: 'We Knew the Patriots Was Going to Beat Them Anyway'