The Worst NBA Draft Fails of All Time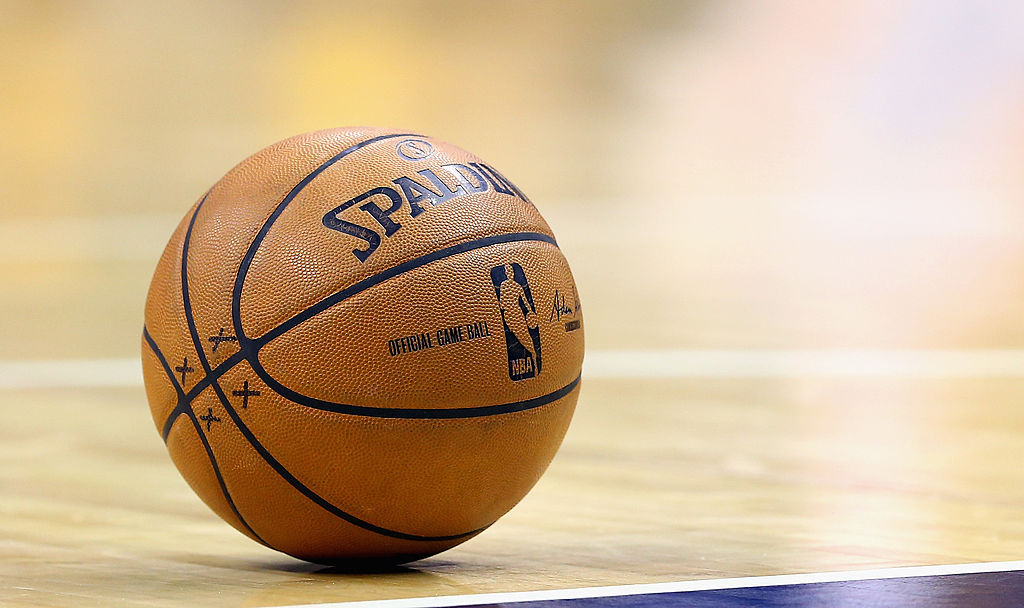 It's an inevitable part of the game. In every draft, there are players taken that teams regret later on. Some teams have made more draft mistakes than others, and that usually translates to a lack of success on the court. But nobody is exempt from having made miscues in the draft, as every NBA team has made a mistake at one point or another. These are the all-time worst draft picks for every NBA team based on playing stats.
1. Atlanta Hawks – Marvin Williams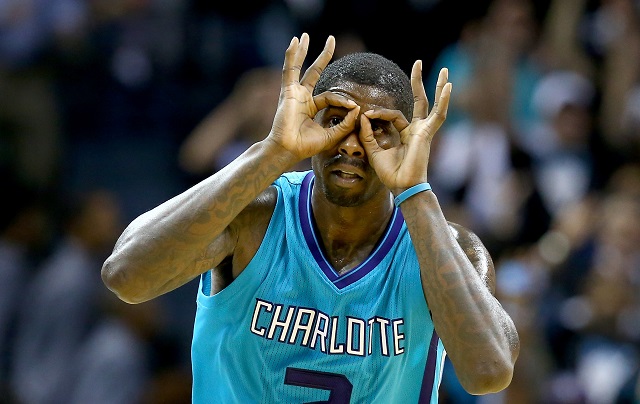 Back in 2005, the Atlanta Hawks had the second overall pick and were looking for a star to take them into the future. There were a few on the board, but they chose forward Marvin Williams instead. Williams has averaged 10.5 points with 5.2 rebounds over the course of his career, which is not exactly the kind of production you'd expect from the second pick in the draft. The two players selected after him, Deron Williams and Chris Paul, however, turned into All-Star point guards.
2. Boston Celtics – Fab Melo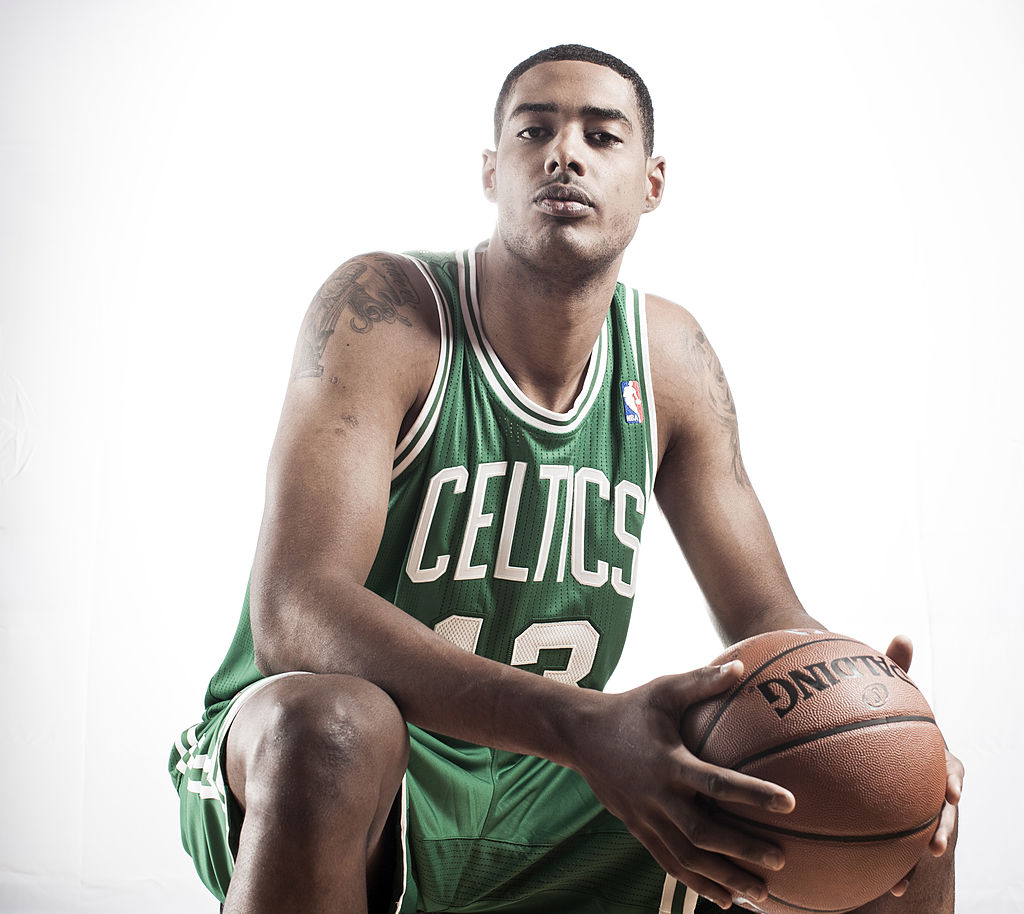 In 2012, the Boston Celtics had back-to-back picks in the backend of the first round. With the 21st pick, Boston selected power forward Jared Sullinger — who would have a decent run with the team over the next few years. But with the 22nd pick they took center Fab Melo, who played just six total games for Boston before his NBA career was over. 13 picks later in the same draft, the Golden State Warriors took future All-Star and NBA champion Draymond Green.
3. Brooklyn Nets – Dennis Hopson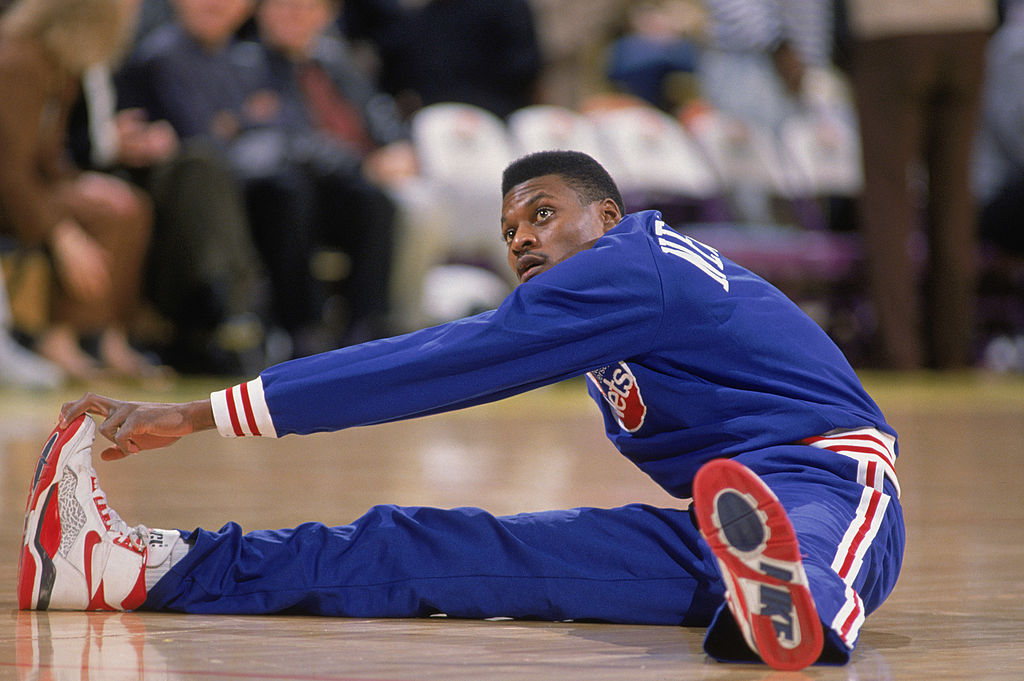 In 1987, the (then) New Jersey Nets had the No. 3 overall pick in the NBA draft. David Robinson went No. 1 to the San Antonio Spurs, leaving the Nets with just a handful of promising players to choose from. They took guard Dennis Hopson, who played five total years in the NBA and averaged 10.9 points. But New Jersey had left Scottie Pippen, a future Hall of Famer, on the draft board along with Horace Grant, Reggie Miller, Muggsy Bogues, and Mark Jackson.
4. Charlotte Hornets – Kobe Bryant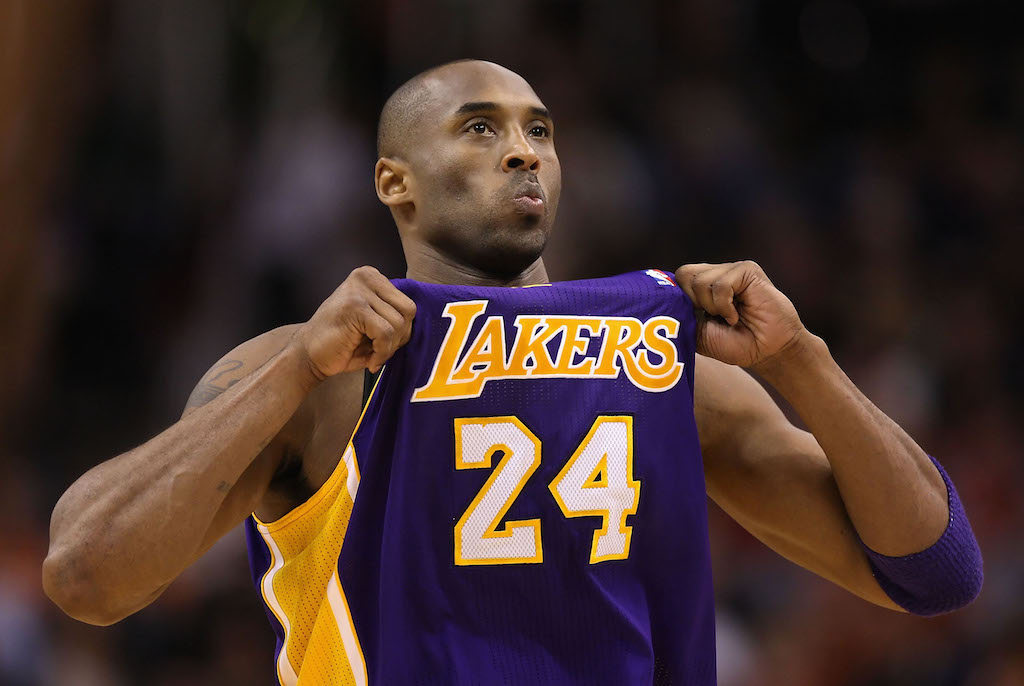 This is actually a pick that would've worked out just fine, had the Charlotte Hornets not traded him. The Hornets took Kobe Bryant with the 13th pick of the 1996 draft, but concerns set in that Bryant really had no interest in playing for the franchise. Fearing that he might leave at his first opportunity, the Hornets traded him to the Los Angeles Lakers in exchange for center Vlade Divac. While Bryant went on to become one of the best to ever play the game, Divac played two seasons in Charlotte before signing with the Sacramento Kings as a free agent.
5. Chicago Bulls – LaMarcus Aldridge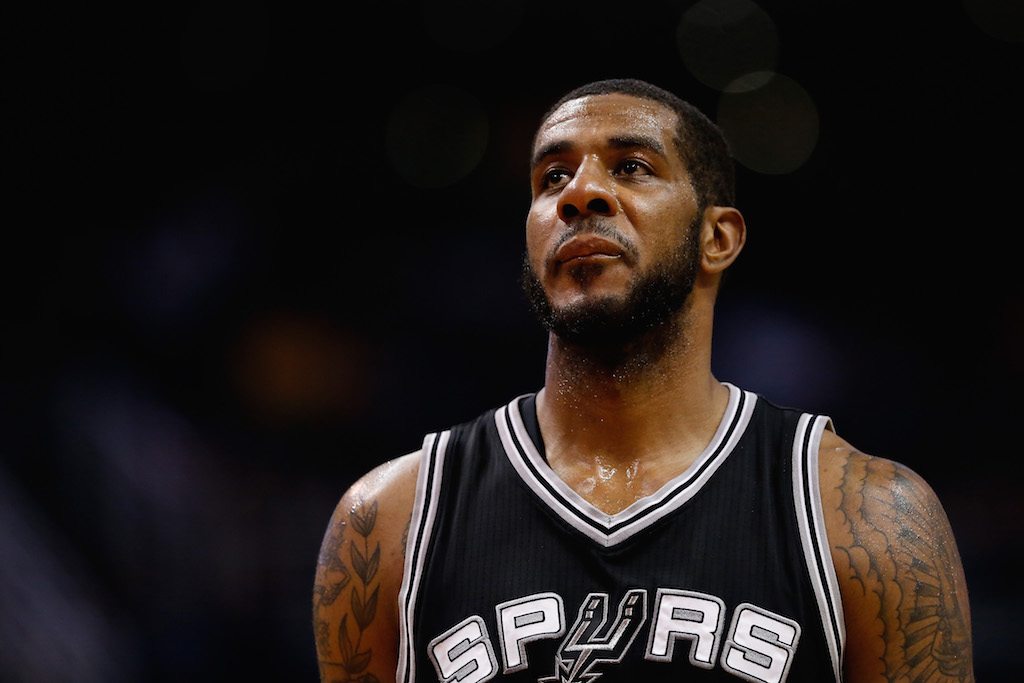 Again, this is another draft pick that would've actually been great had the team just not traded him. The Chicago Bulls were really in a good position in 2006. They had cap space that they'd eventually use to sign Ben Wallace, and were an up-and-coming team in the Eastern Conference. They used the No. 2 pick on power forward LaMarcus Aldridge, who would become one of the best at his position in the NBA. Unfortunately, they traded him on draft day to the Portland Trail Blazers, in exchange for the disappointing Tyrus Thomas.
6. Cleveland Cavaliers – Anthony Bennett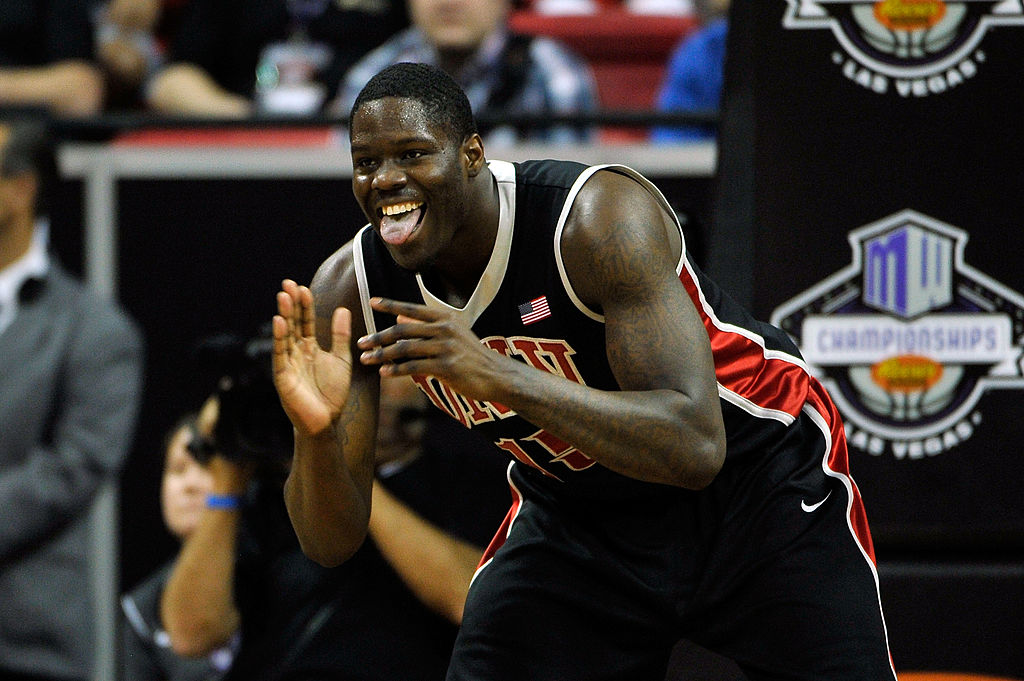 In 2013, the Cleveland Cavaliers had the second of what would be three No. 1 draft picks in the course of four years. They used the pick to take power forward Anthony Bennett, who was raw but had some clear talent. In reality, he was a pretty weak draft with little star power, but Bennett has played for four teams in four years as a pro, averaging 4.3 points and 3.0 rebounds per game. When he was taken, Victor Oladipo, C.J. McCollum, and Giannis Antetokounmpo were all still available.
7. Dallas Mavericks – Samaki Walker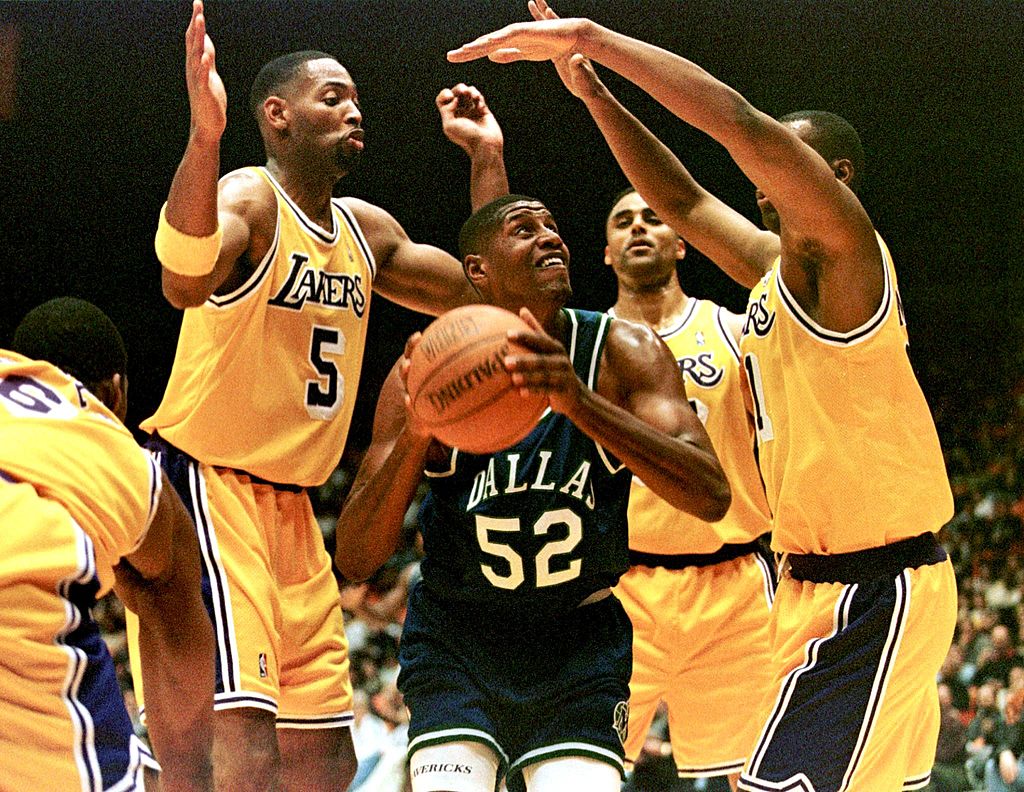 For the Dallas Mavericks, it's somewhat hard to pick. They've had several bad first round draft picks, including Sam Perkins ahead of Charles Barkley, Bill Wennington over Joe Dumars, and Doug Smith over Terrell Brandon and Dale Davis. But nothing compares to taking power forward Samaki Walker ahead of Kobe Bryant. Walker was taken number nine overall and averaged just 5.3 points per game in his 10-year NBA career. Also still on the board were Steve Nash, Peja Stojakovic, and Zydrunas Ilgauskas.
8. Denver Nuggets – Nikoloz Tskitishvili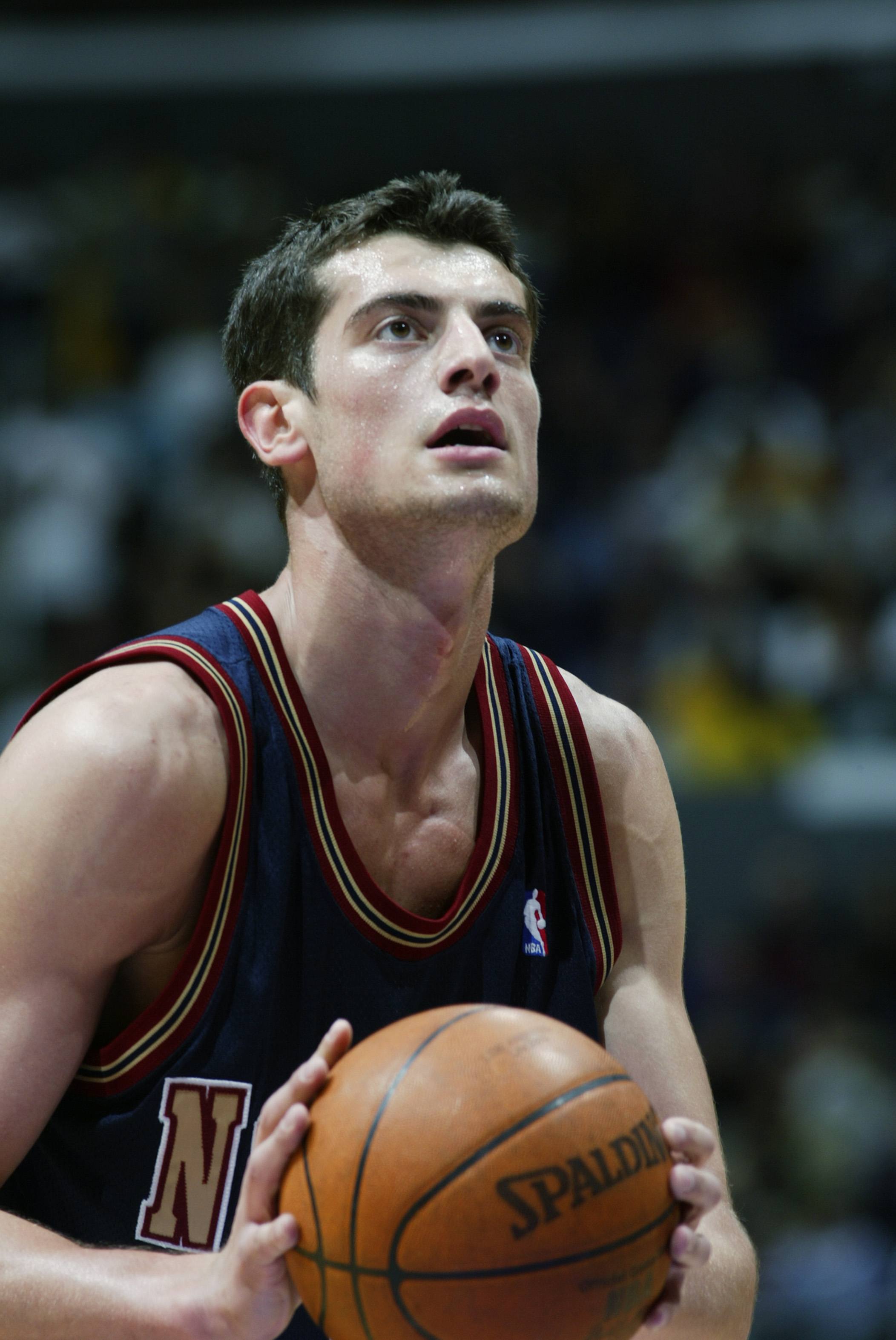 In the early 2000s, the Denver Nuggets had been one of the worst NBA franchises for over a decade. With the fifth overall pick in the 2002 draft, they compounded this problem by taking forward Nikoloz Tskitishvili ahead of Amar'e Stoudemire. Tskitishvili would end his NBA career after just four seasons, averaging 2.9 points per game in 11.3 minutes. Also left on the draft board at the time were decent NBA players such as Caron Butler, Tayshaun Prince, and John Salmons.
9. Detroit Pistons – Darko Milicic
This is one of the most classic draft blunders of all time. The Detroit Pistons were in a good spot in 2003, with a team that had the markings of a contender while holding the No. 2 overall pick in the draft. Unfortunately for them, it wasn't going to be good enough to land LeBron James, but they had a list of talent to choose from with the second pick that included Carmelo Anthony, Dwyane Wade, and Chris Bosh. Instead, they took foreign project Darko Milicic, who would average 6.0 points per game in his 10-year career.
10. Golden State Warriors – Joe Smith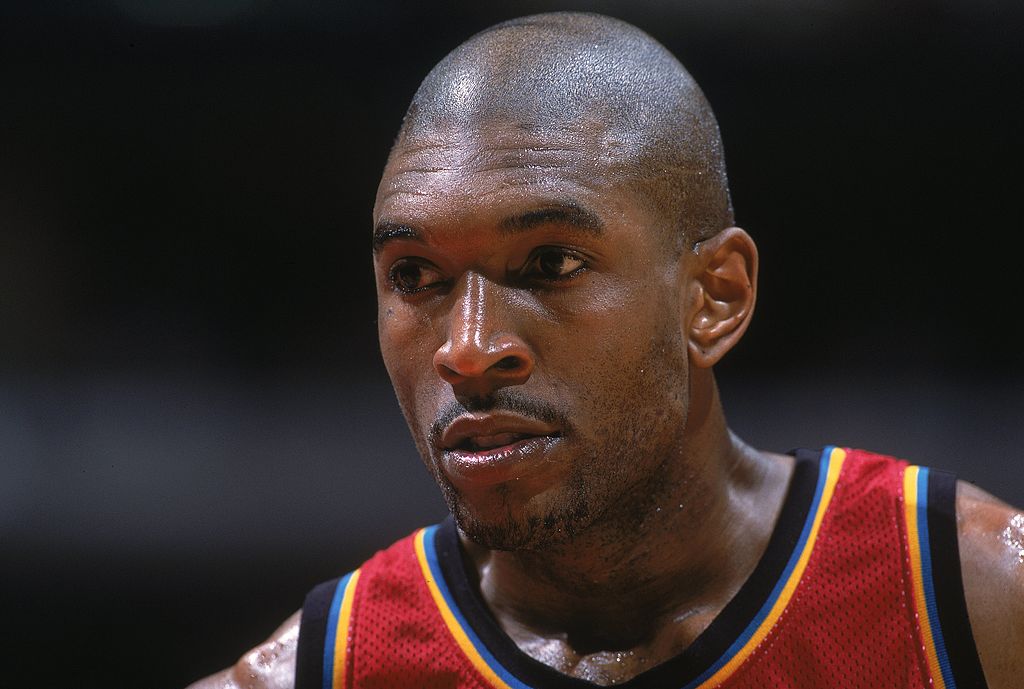 With the No. 1 overall pick in the 1995 draft, the Golden State Warriors selected power forward Joe Smith. He performed well for the Warriors, averaging 17.0 points and 8.2 rebounds per game in two-and-a-half seasons with the team before being traded away. The problem? The Warriors missed on some pretty big names in that draft, including Rasheed Wallace, Jerry Stackhouse, Kevin Garnett, Damon Stoudamire, and Michael Finley.
11. Houston Rockets – Rodney McCray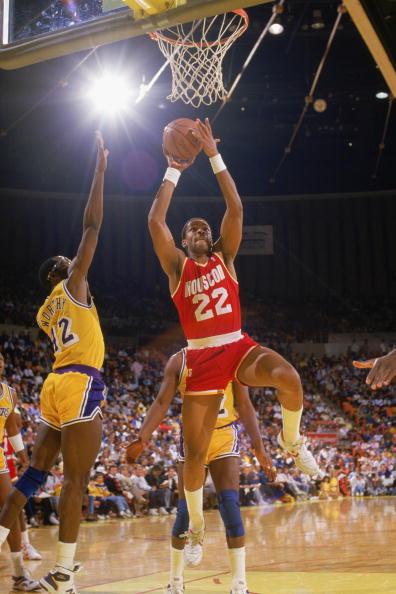 In the 1983 draft, everything was set up for the Houston Rockets. They had the No. 1 and No. 3 selections, looking as if they were about to launch themselves into contention with some big-time stars. They took center Ralph Sampson first, then turned around and drafted forward Rodney McCray with the third pick. McCray would average 11.7 points per game in his 11-year career, but Houston missed big on a local product that would end up in the Hall of Fame — Clyde Drexler.
12. Indiana Pacers – Rick Robey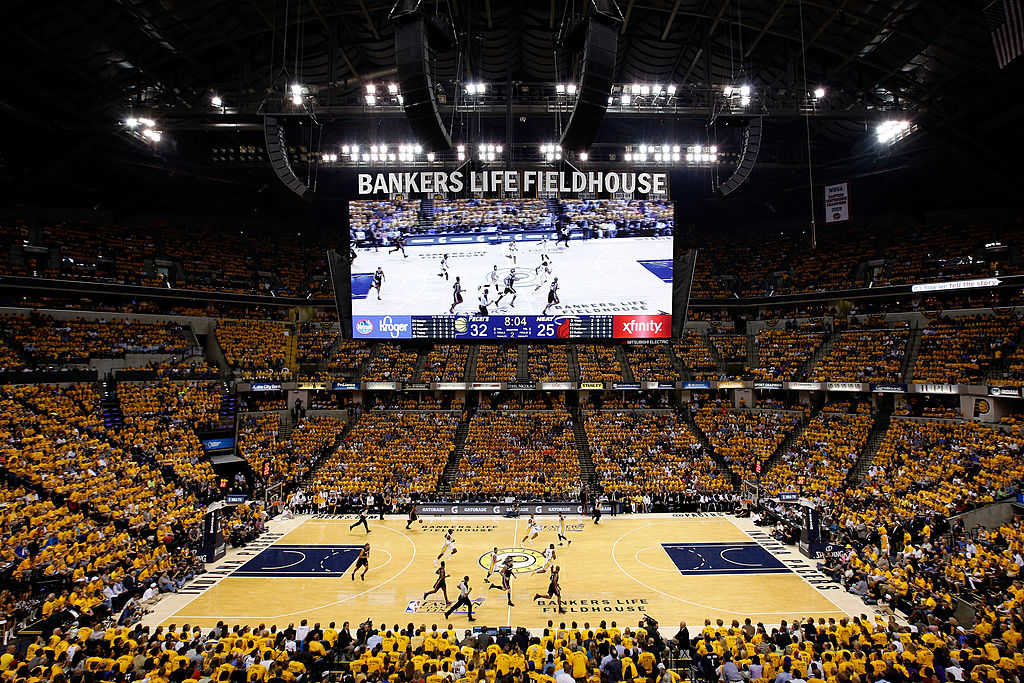 With the No. 3 pick in the 1978 NBA draft, the Indiana Pacers selected center Rick Robey. He seemed like a safe pick — an unspectacular but reliable player with a low ceiling. He ended up playing eight years in the NBA and averaging 7.6 points, coming up far short of the talent that was taken just a few spots behind him — Indiana-native Larry Bird. This is by far the biggest blunder that the Pacers franchise has made to-date, watching Bird go to the Boston Celtics and win championships during his Hall of Fame career.
13. Los Angeles Clippers – Michael Olowokandi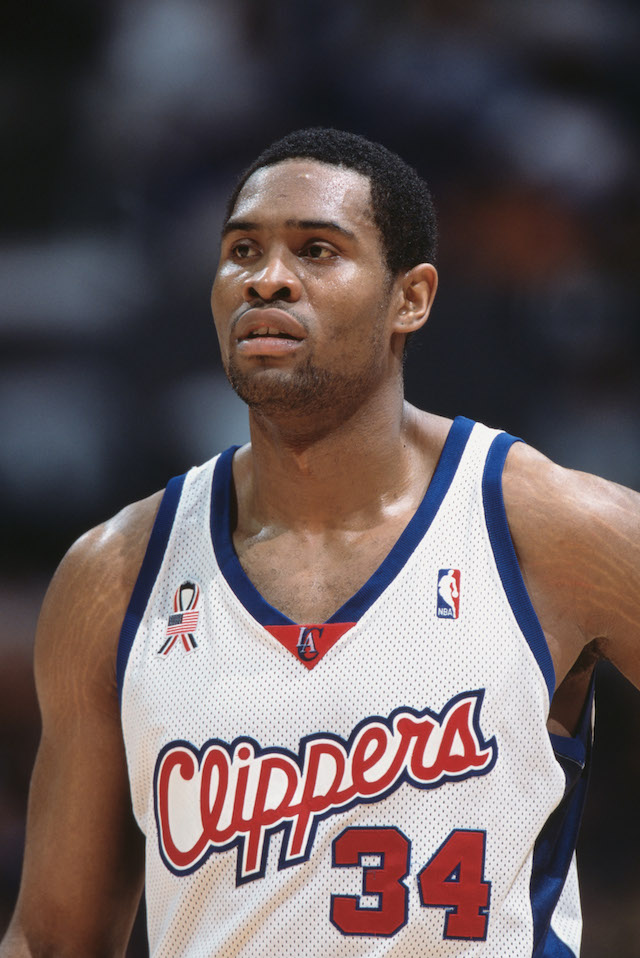 In 1998, the Los Angeles Clippers held the number one overall pick in the draft. They used it to take center Michael Olowokandi, who was coming off an outstanding season as a 22-year-old college player. Olowokandi never really developed into much more than a low-level starting center, averaging 8.3 points and 6.8 rebounds per game over his nine-year career. The list of players drafted behind him include Vince Carter, Dirk Nowitzki, Paul Pierce, Mike Bibby, and Antawn Jamison.
14. Los Angeles Lakers – Sam Jacobson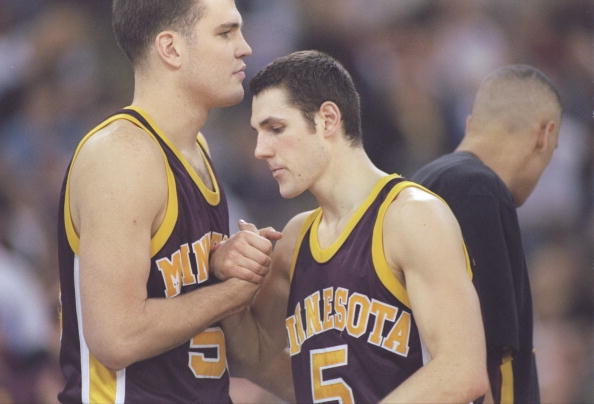 Historically, the Los Angeles Lakers hasn't had a ton of high draft picks or a ton of bad draft picks. It's probably a big reason why the team has been so successful throughout its history. But they held the 26th overall pick in the 1998 draft, and they used that pick on sharpshooting guard Sam Jacobson. Jacobson would only play three seasons in the NBA, averaging just 4.2 points per game. Meanwhile the Seattle Supersonics took forward Rashard Lewis just a few spots later in the same draft.
15. Memphis Grizzlies – Hasheem Thabeet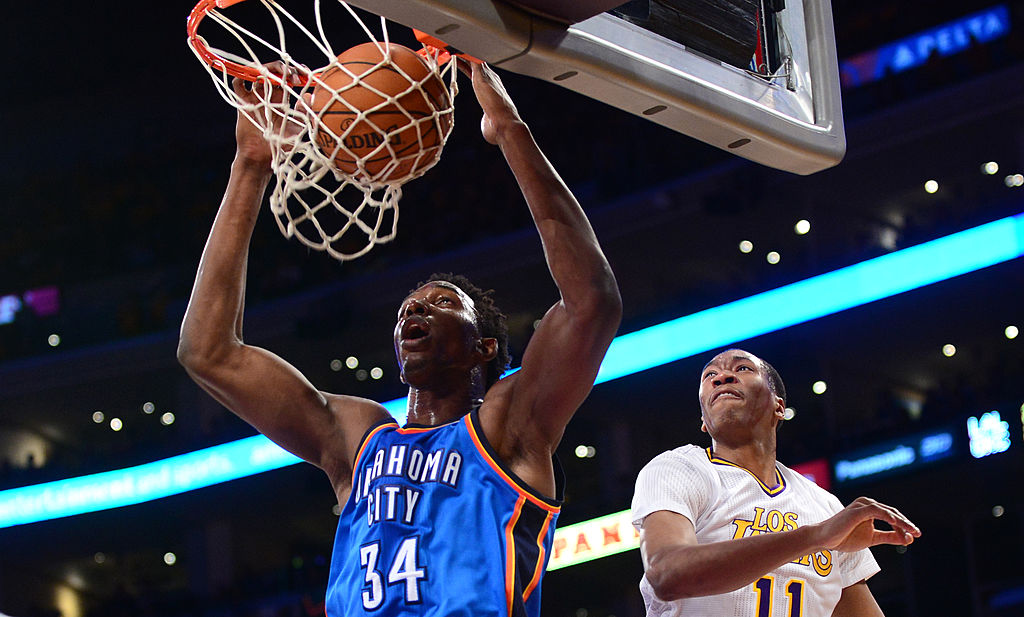 This is one of the all-time worst draft picks in the NBA, not just for the Memphis Grizzlies. They had the second overall pick in the 2009 draft, and with Blake Griffin getting taken with the first pick, the Grizzlies had their pick of several future stars: James Harden, Stephen Curry, and DeMar Derozan. Instead, they settled on center Hasheem Thabeet. He played just a handful of seasons for the Grizzlies before moving on and playing for the Oklahoma City Thunder, then finishing with career averages of 2.2 points and 2.7 rebounds per game.
16. Miami Heat – Michael Beasley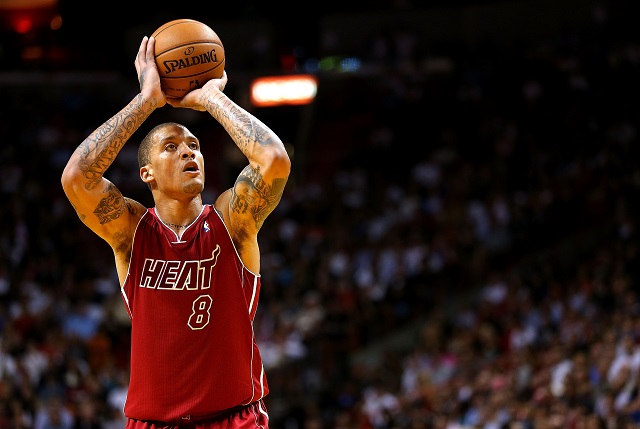 In 2008, there was a major debate over which player should be the top pick in the draft — Derrick Rose or Michael Beasley. The Chicago Bulls famously took Rose, leaving Beasley for the Miami Heat. When he was focused, Beasley was a great scorer on the court. He has averaged 12.9 points in just 24.1 minutes per game in his career. But Miami missed on both Russell Westbrook and Kevin Love, who are two of the best players in the NBA today.
17. Milwaukee Bucks – Dirk Nowitzki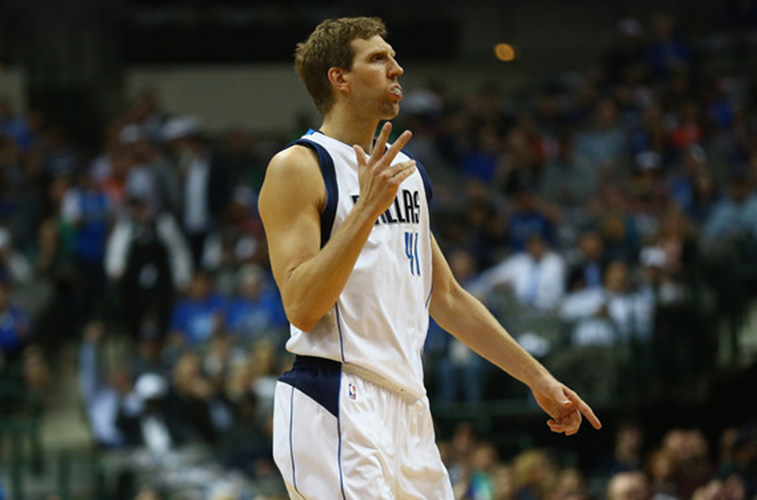 Back in 1998, the Milwaukee Bucks drafted Dirk Nowitzki No. 9 overall. Things were all set for the Bucks to become one of the best teams of the next few decades. They traded him to the Dallas Mavericks, along with another first round pick in Pat Garrity, in return for 300-pound power forward Robert "Tractor" Traylor — a huge blunder. While Nowitzki turned into one of the best players of all time, Traylor played seven years in the NBA and averaged 4.8 points and 4.5 rebounds.
18. Minnesota Timberwolves – Jonny Flynn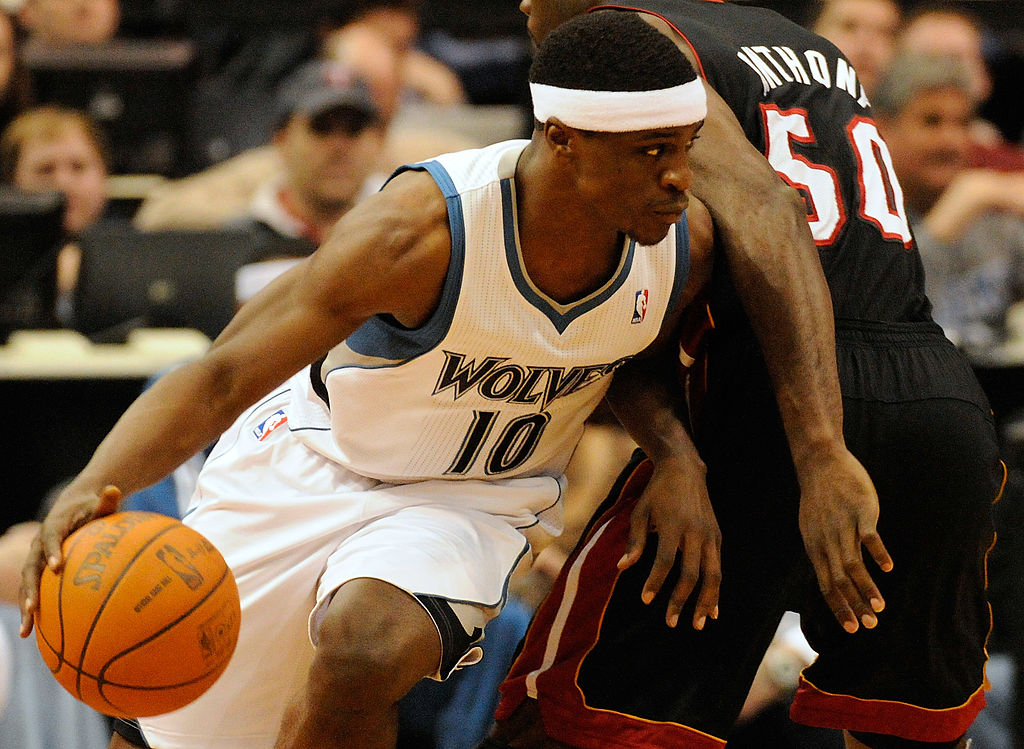 The Minnesota Timberwolves actually had the No. 5 and 6 picks in the 2009 draft, and failed spectacularly with both of them. While taking Ricky Rubio, who has turned into a decent career, with the No. 5 pick is excusable, taking yet another point guard with the next pick really wasn't. Jonny Flynn had a decent first year with the T-Wolves before a hip injury would derail his career, averaging 9.2 points in three NBA seasons. The next player drafted? Stephen Curry by the Golden State Warriors.
19. New Orleans Pelicans – Hilton Armstrong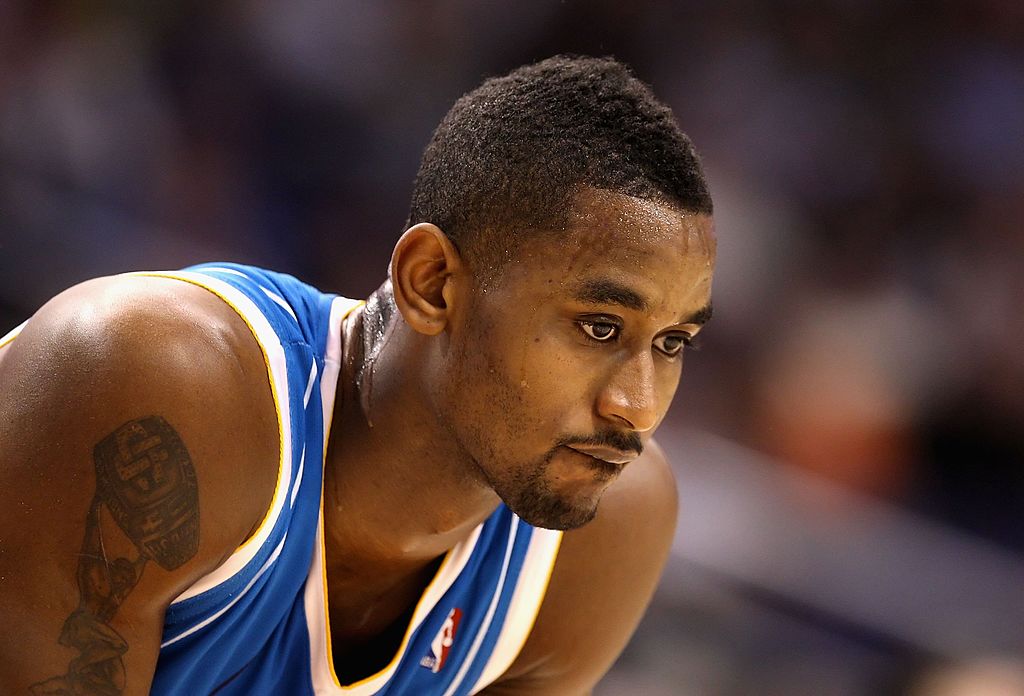 The New Orleans Pelicans (then the New Orleans/Oklahoma City Hornets) drafted center Hilton Armstrong with the No. 12 pick in the 2006 draft. Armstrong played six years in the NBA as a backup center, averaging 11.6 minutes per game and 3.0 points per game. That's not exactly the numbers you'd expect from a lottery pick. The team could've taken any number of quality players including Rajon Rondo, Paul Millsap, Kyle Lowry, or Thabo Sefolosha.

20. New York Knicks – Frederic Weis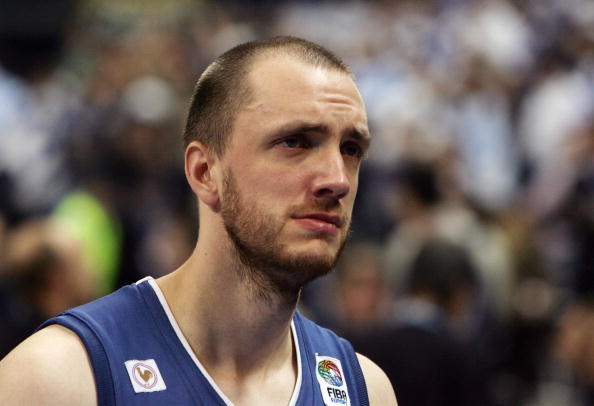 In 1999, the New York Knicks reached with the No. 15 pick when they took 7-foot-2 French center Frederic Weis. The big man would never actually play a game in the NBA. He instead became most well-known for being Vince Carter's victim on one of the sickest dunks in Olympic basketball history. The Chicago Bulls drafted Ron Artest (later known as Metta World Peace) with the next pick, and Andre Kirilenko and Manu Ginobili were also still available at the time.
21. Oklahoma City Thunder – Perry Jones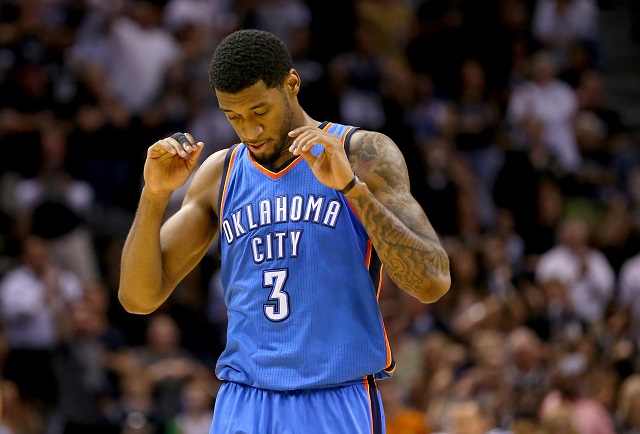 In 2012, Perry Jones was drafted No. 28 overall by the Oklahoma City Thunder. He'd fallen in the draft and by the time the Thunder took him it was a low-risk, high-reward pick. He ended up playing just three years in the league, averaging 3.4 points in 11.7 minutes per game. It wouldn't look quite as bad if Draymond Green wasn't drafted just a few spots later, and Milwaukee Bucks shooting guard Khris Middleton shortly after that.
22. Orlando Magic – Fran Vazquez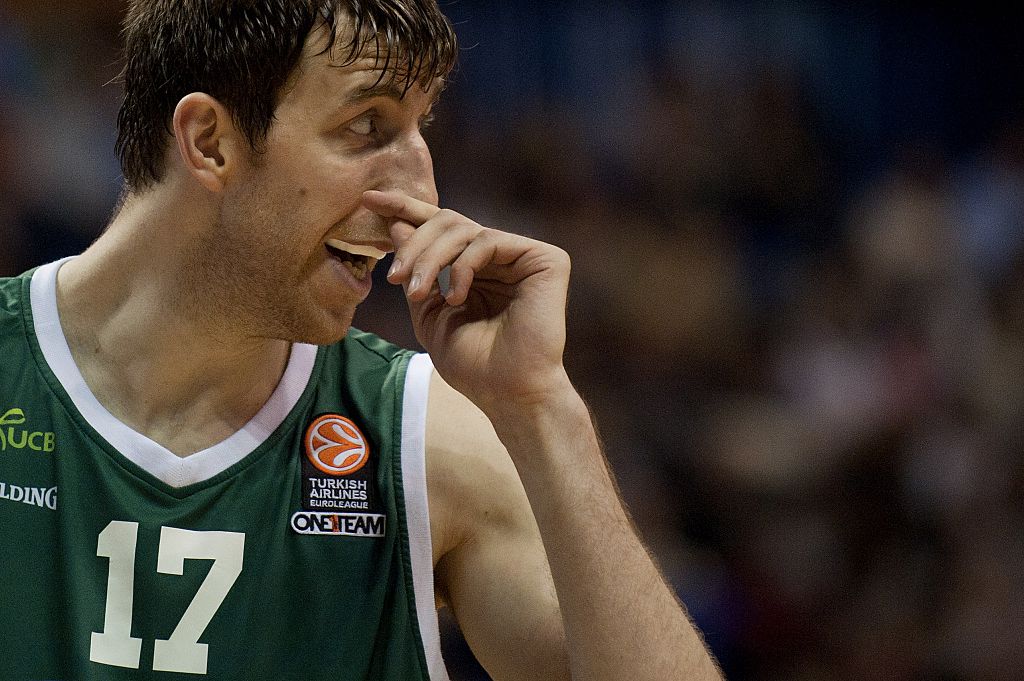 The Orlando Magic took center Fran Vazquez with the No. 11 overall pick in the 2005 draft, which, given what was remaining on the draft board, isn't as bad as it looks on the surface. Danny Granger, David Lee, and Monta Ellis were the best remaining players to be drafted that evening. What makes the whiff even worse? Vazquez never even came over to play in the NBA.
23. Philadelphia 76ers – Larry Hughes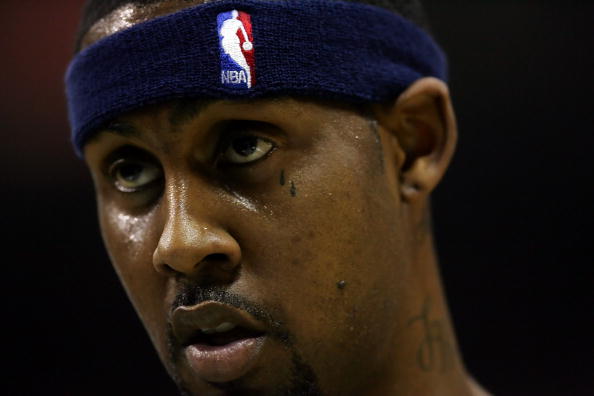 The Philadelphia 76ers aren't the only team to have made a mistake in the 1998 NBA draft, but that probably doesn't make it any better. They already had superstar Allen Iverson on the roster, and were building toward an eventual trip to the NBA Finals just a few years later. But with the No. 8 overall pick, the Sixers drafted guard Larry Hughes instead of Dirk Nowitzki or Paul Pierce, who were taken with the next two picks. Hughes ended up being a decent player, but certainly not on par with the two future Hall of Famers the Sixers missed.
24. Phoenix Suns – Oliver Miller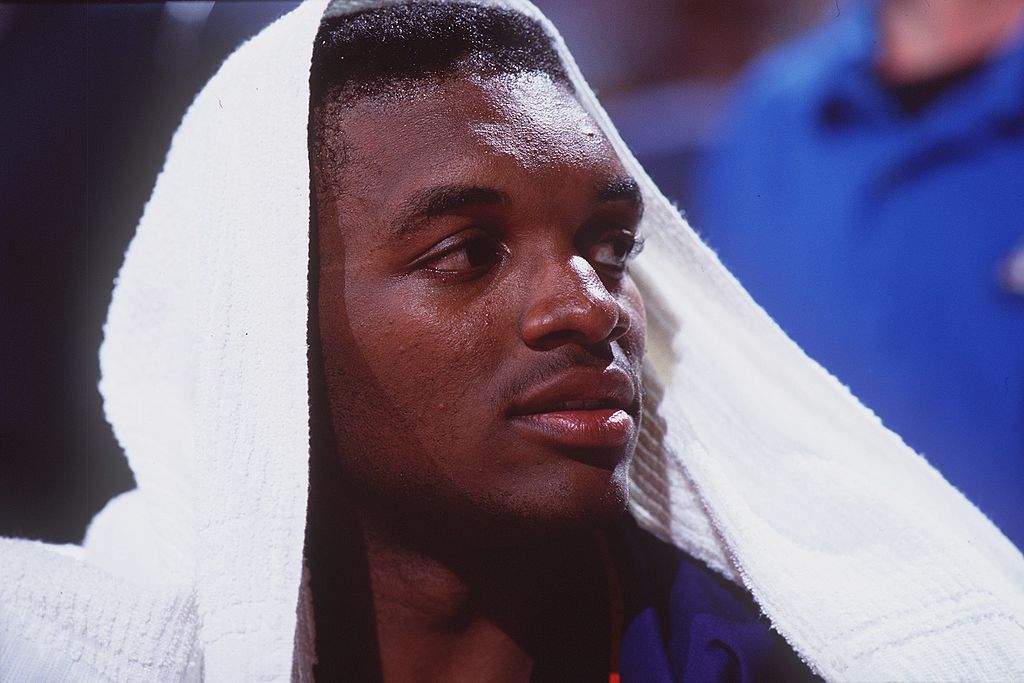 As primarily a backup center, Oliver Miller had a decent NBA career. The Phoenix Suns took him with the 22nd pick in the 1992 draft and he played a couple of seasons with the Suns before moving on to play with the Toronto Raptors and several other teams. Miller averaged 7.4 points and 5.9 rebounds in his career, while battling weight problems that limited him. Still available when the Suns drafted Miller were P.J. Brown and Latrell Sprewell.
25. Portland Trail Blazers – Sam Bowie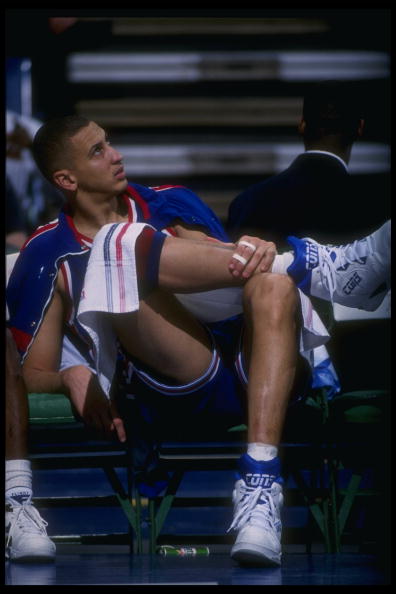 This is one of the more famous draft blunders. In 1984, the Portland Trail Blazers had the second overall pick in the draft. Hakeem Olajuwon was taken No. 1 by the Houston Rockets, which made a lot of sense at the time. The Blazers really wanted a star big man, so they went ahead and took center Sam Bowie — who had a ton of injury issues that derailed his career, averaging 10.9 points 10 seasons. Michael Jordan was picked next by the Chicago Bulls, and Charles Barkley and John Stockton were drafted later on as well.
26. Sacramento Kings – Jimmer Fredette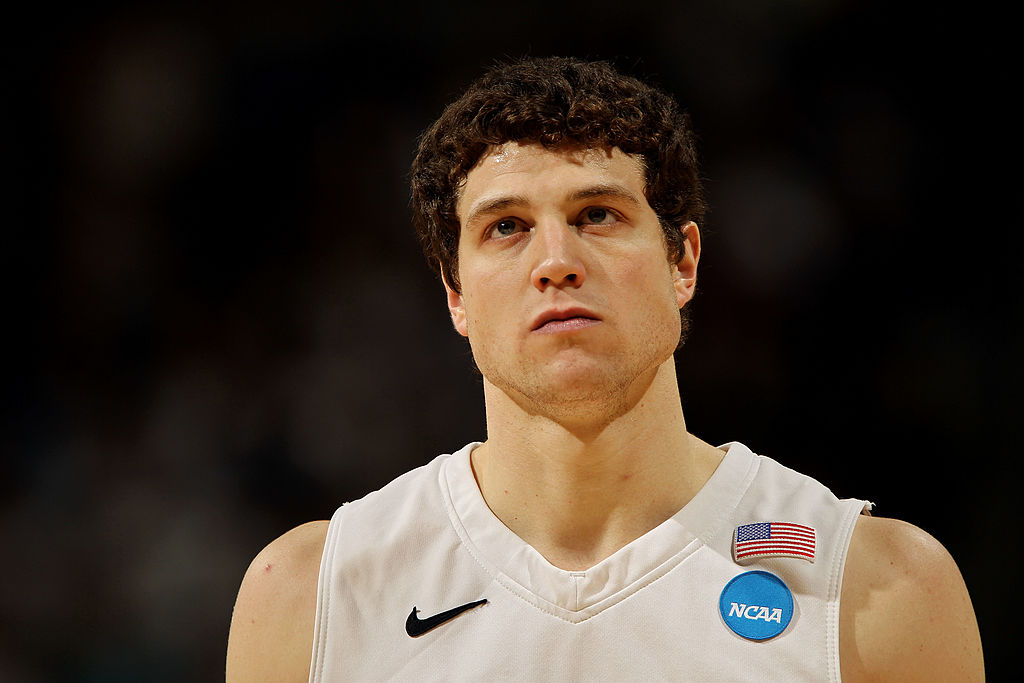 It's easy to forget, but shooting guard Jimmer Fredette was a huge deal coming out of college. He was a special talent, able to shoot the ball and score from all over the floor. The Sacramento Kings took him with the No. 10 pick in the 2011 draft, one spot ahead of Klay Thompson and with other future stars such as Kawhi Leonard and Jimmy Butler still available. Fredette's skills, unfortunately, wouldn't translate to the NBA. He's currently playing in China and having quite a bit of success.
27. San Antonio Spurs – Dwayne Schintzius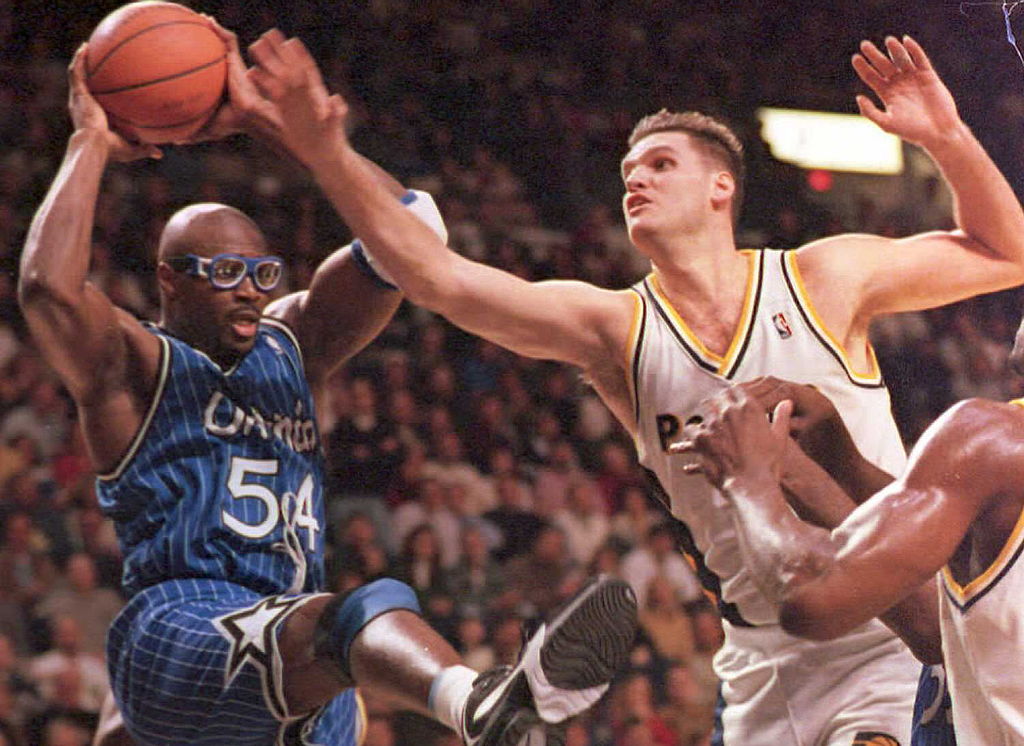 The San Antonio Spurs have been one of the most successful franchises in all of sports, and it's in part because of smart drafting. It's difficult to even find a bad draft pick in Spurs history, but Dwayne Schintzius certainly counts. The Spurs took him No. 24 overall in 1990, and injuries would limit him to eight years in the NBA and averages of 2.7 points and 2.5 rebounds per game. Elden Campbell, Toni Kukoc, and Antonio Davis were all still available at the time.
28. Toronto Raptors – Rafael Araujo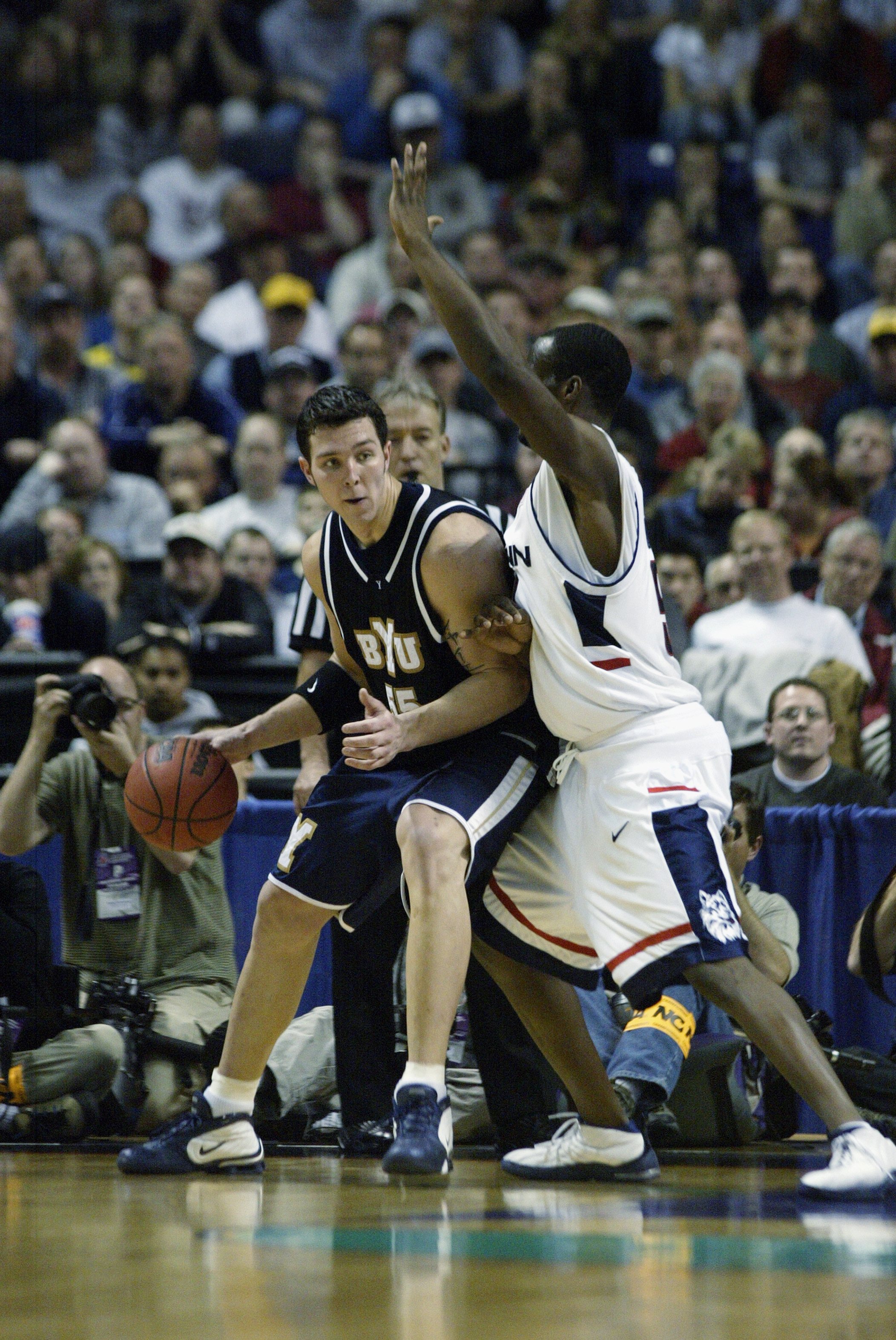 With the No. 8 overall pick in the 2004 NBA draft, the Toronto Raptors took Brazilian center Rafael Araujo. He would stick around in the NBA just three seasons, playing 11.4 minutes per game and averaging 2.8 points. Andre Iguodala was taken with the very next pick by the Philadelphia 76ers, and other quality players such as Al Jefferson, Josh Smith, J.R. Smith, and Jameer Nelson were available, too.
29. Utah Jazz – Dominique Wilkins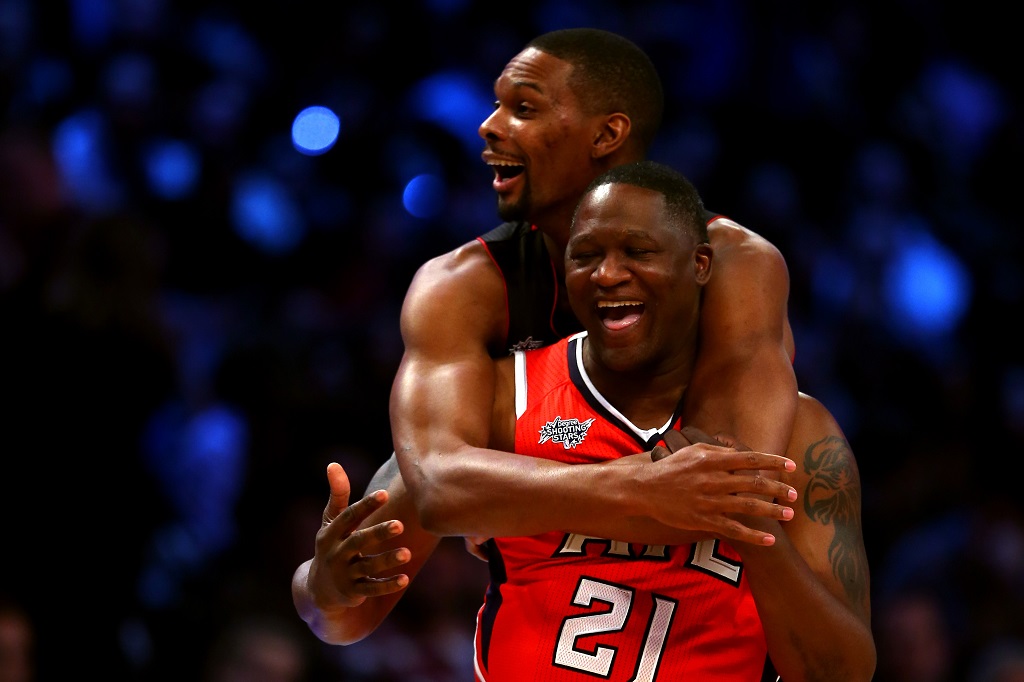 Another instance of right player, wrong move. The Utah Jazz drafted Dominique Wilkins with the third overall pick in the 1982 draft. The Jazz then traded the future Hall of Famer to the Atlanta Hawks in a deal involving John Drew and Freeman Williams. The upside for the Jazz is that they eventually landed Karl Malone and John Stockton, but the move to draft and then essentially give away Wilkins was pretty bad.
30. Washington Wizards – Kwame Brown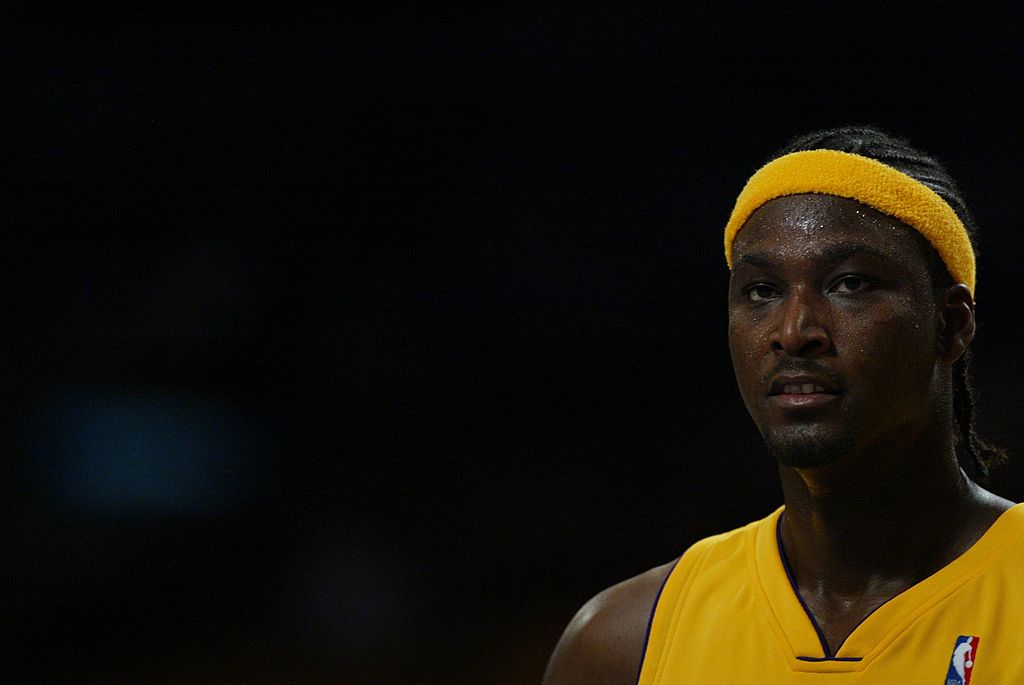 In 2001, Michael Jordan's Washington Wizards had the No. 1 pick in the draft. There were several young, talented big men that were available that year, and Jordan's decision was to take high school center Kwame Brown. The young man never developed like Jordan thought, averaging just 6.6 points and 5.5 rebounds per game in his 12-year NBA career. Still available in that draft were Tyson Chandler and Pau Gasol, who were drafted with the next two picks, as well as Jason Richardson, Shane Battier, Joe Johnson, Tony Parker, and Richard Jefferson.
Stats courtesy of basketball-reference.com.