Every Time Justin Thomas Wins, His Dad Stores the Golf Ball in a Special Place
Golf runs in Justin Thomas's family. The 27-year-old has a successful pro golf career of his own. But his dad Mike Thomas was a longtime pro before Justin even took his first swing on the PGA Tour. Mike taught Justin how to golf since he was young, so he's partially responsible for his son's success in the PGA.
Mike is proud of how his son performs on the course — so much so that he keeps a ball from each of Justin's win, as well as other notable shots from the younger golfer's career.
Justin Thomas on the PGA Tour
Justin turned pro in 2013, and he had 13 PGA Tour titles to date since joining the Tour in 2015. The biggest PGA wins on his record include the 2017 PGA Championship — the only major win of his career so far — and the 2019 BMW Championship.
Justin won the FedExCup, the PGA's playoff, in 2017. He was named the PGA Tour Player of the Year of the same year. He was the Tour's leading money winner in both 2017 and 2018. He's earned nearly $38 million in career PGA earnings.
Justin learned golf from his father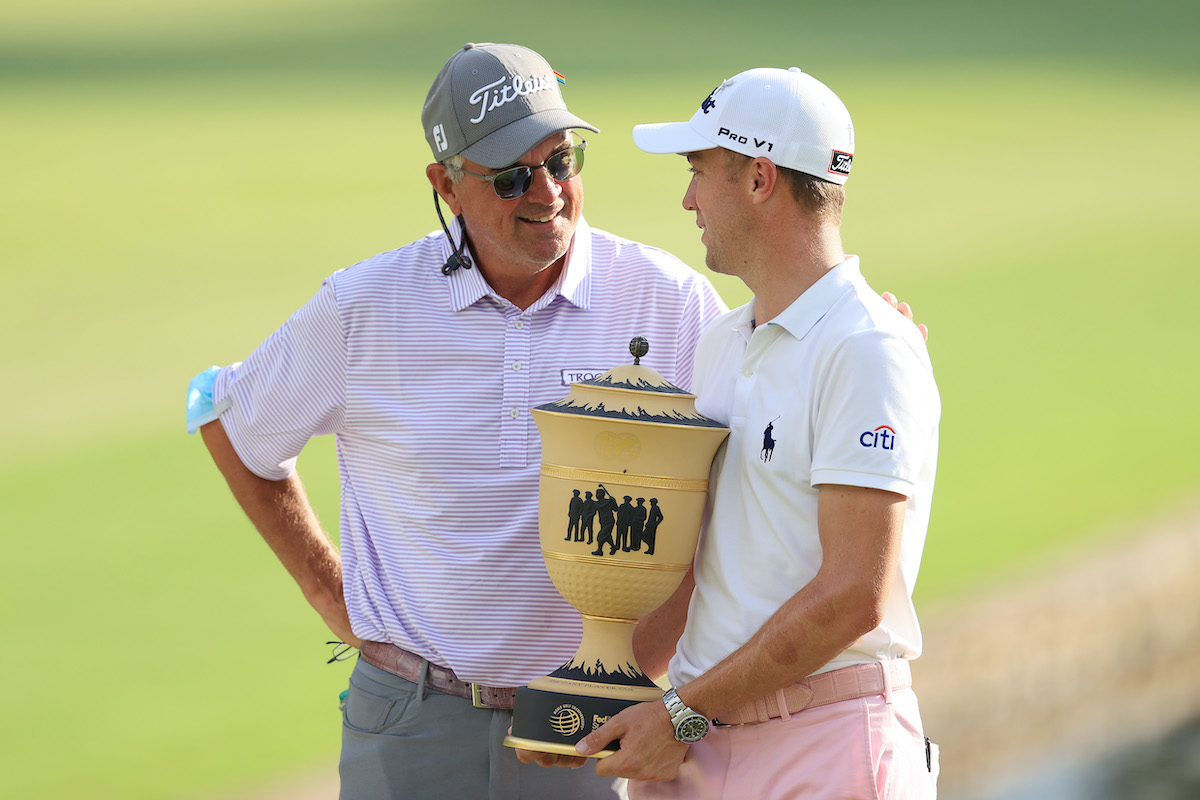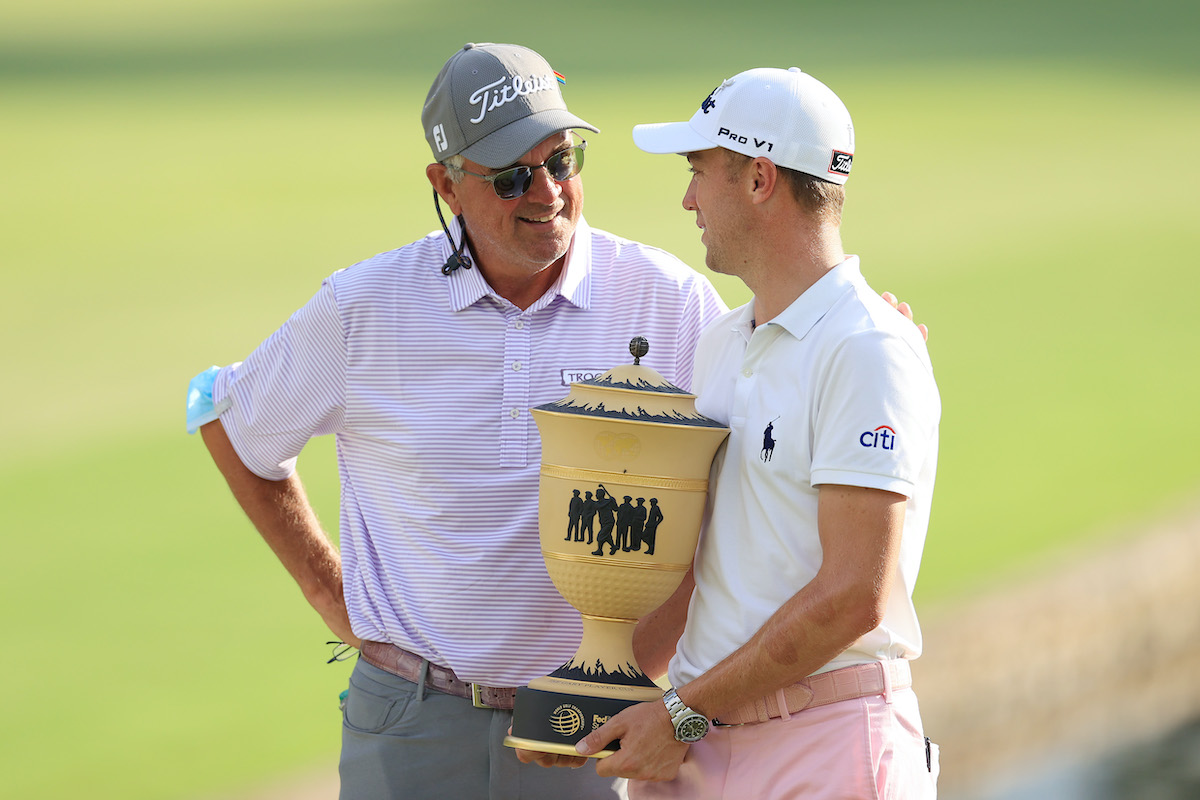 The New York Times tells us Mike was a longtime PGA of America professional who spent a lot of time swinging clubs on the sport's mini-tours before turning his attention to teaching. And his son may be his most notable student. Justin first picked up a club at the tender age of 18 months — a 2-wood that his father cut down to be child-sized.
As soon as Justin could walk, he tagged along with his father when Mike practiced. Mike recalls when young Justin grabbed one of dad's clubs and said he wanted to hit a ball. "He gripped the club cross-handed and started whacking balls. From that point on, all he wanted to do was hit balls."
Mike taught Justin the fundamentals but was concerned about pushing him too hard. Their lessons were usually 10-15 minutes long because of Mike's busy schedule. But he also didn't want to be overbearing. Mike admitted that he felt "it was more important that we were friends than he was a good player," because he had seen it done the other way many times.
He says Justin knows his own game because he used to remind his son that he wouldn't be able to call his father when he's on the 15th hole in a tournament, making him think about his own shots.
Mike Thomas keeps Justin's winning golf balls
Harmony Landing Country Club in Goshen, Ky., may not be a well-known club along the lines of Augusta National. But it has significant meaning to the Thomas family. Mike has been the club's head pro since 1990, and he has a pretty big collection of golf balls on a rack at the club.
That's because he has one rack on which he collects a ball from every tournament that Justin has one — dating all the way back to his time in elementary school. But those aren't the only balls Mike keeps at the club. He also has a separate box near the rack in which he keeps all of Justin's hole-in-one balls.
When Justin became the youngest player in PGA Tour history to shoot a 59 in a round, his father quipped that he'll "get a separate glass case for that one" because he doesn't want the 59 ball to be "just sitting out in the shop." The collection could hold as many as 200 balls — and it's only going to grow more as Justin continues his PGA Tour career and wins more tournaments.