Here's Everything LeBron James' 'I promise' School Will Offer — And Why Some Are Criticizing It
LeBron James has been successful on the basketball court, but now he's taking his influence off the court. He recently launched the I Promise school, which will bring new opportunities for success to at-risk youth. Here are all the exciting things the new school will bring to some of the kids in Akron, Ohio. But the school has received criticism for a few reasons as well; read about it starting on page 11.
James announced his plans for a new public school in Akron, Ohio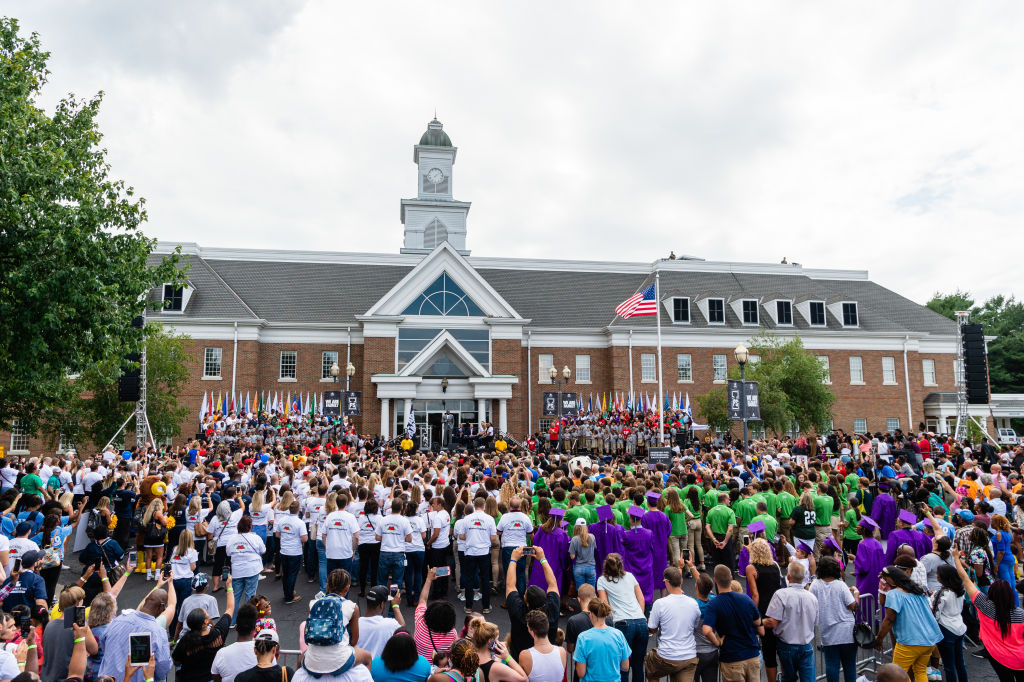 LeBron James has always been big about giving back to the community. And in late July 2018, he announced that he'd be opening the doors to his brand new I Promise school in his hometown of Akron. The announcement came just after James signed a deal with the Lakers, which will put him on the West Coast during the school's opening year. But James vows to still oversee the school from afar. "… Ohio is always home for me," he told ESPN.
Next: The school will benefit specific students. 
The school will benefit at-risk youth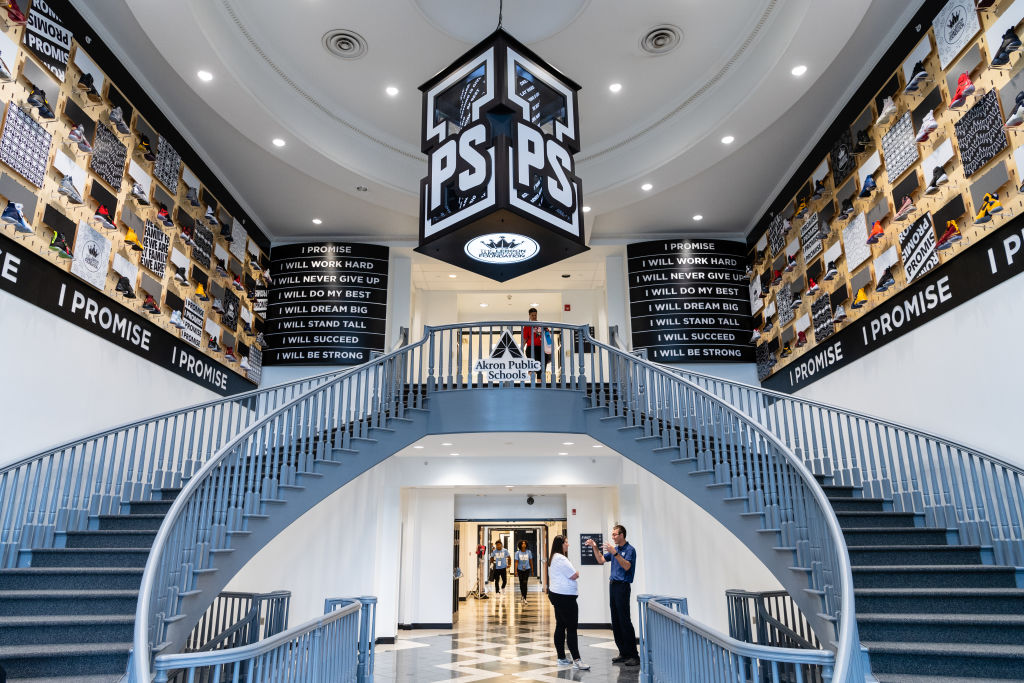 The purpose of the I Promise school is to support at-risk youth and immerse them in education to prevent them from straying down the wrong path. James grew up in an at-risk environment and recalled how his mentors helped him avoid making a "wrong turn." The school will encourage kids with virtues, such as "I will work hard" and "I will never give up." James feels the grade school years are a critical time to steer youth in the right direction.
Next: The school will start small. 
The school will start out with 240 third and fourth graders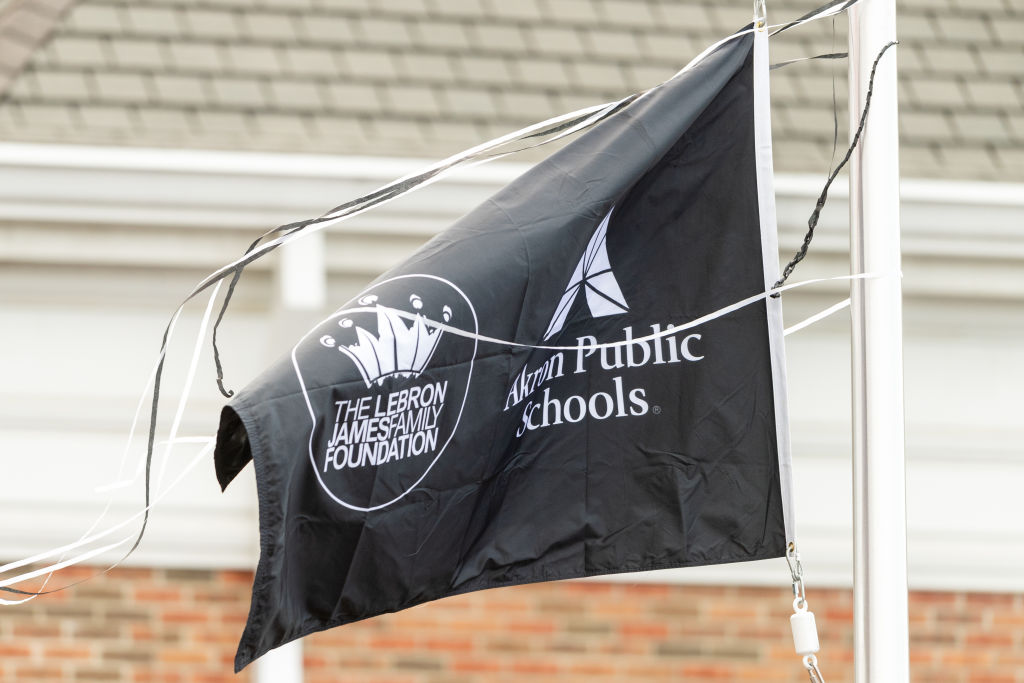 school will be smaller than most public schools, with only 240 students and only two grades: Third and fourth. In order to be considered for the school, the students had to be trailing academically compared to their peers. Then, those students that met that criteria were placed in a lottery and selected for admission to the school. Parents were notified via phone call that their child had been invited to attend the I Promise school.
Next: Here's how much tuition will cost. 
It is a public school, so it is completely free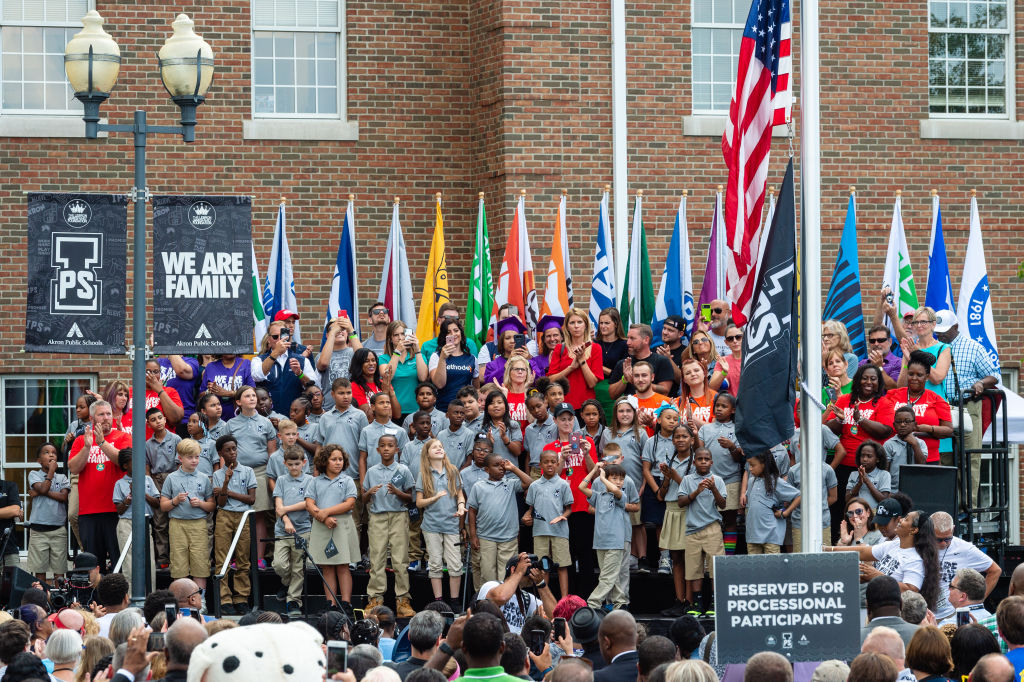 The school is free to students, since it is a public school. James' foundation, the LeBron James Family Foundation, partnered with the Akron public school system to make the school happen. Students will also be given free uniforms, which is beneficial for two reasons. Uniforms make the students truly feel connected and also prevent them from having to spend money on new school clothes.
Next: The school's hours and calendar will be unique. 
The school will have longer hours and a longer school year than other public schools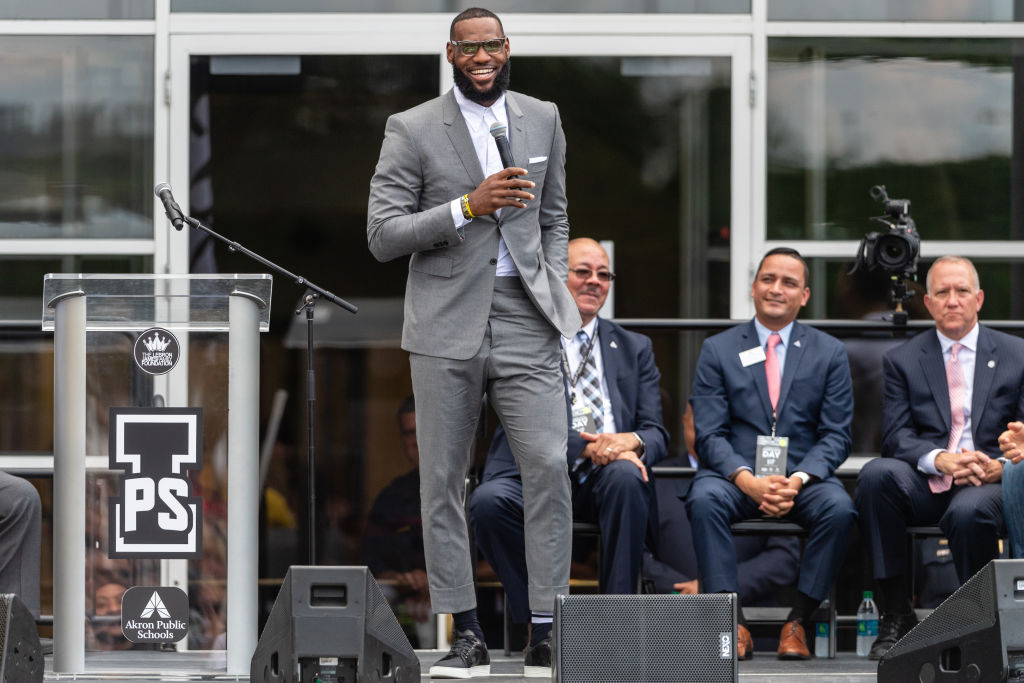 Although the school is public, it will operate a bit differently than other public schools. The school will run from 9 a.m. to 5 p.m. (Most schools run somewhere between 9 a.m. and 3 p.m.) It will also have an extended school year that will operate for two weeks longer than other Akron public schools. This gives kids a better opportunity to learn and also helps parents who work 40 hours per week.
Next: Students won't have to worry much about food. 
Students will be provided meals while they're at school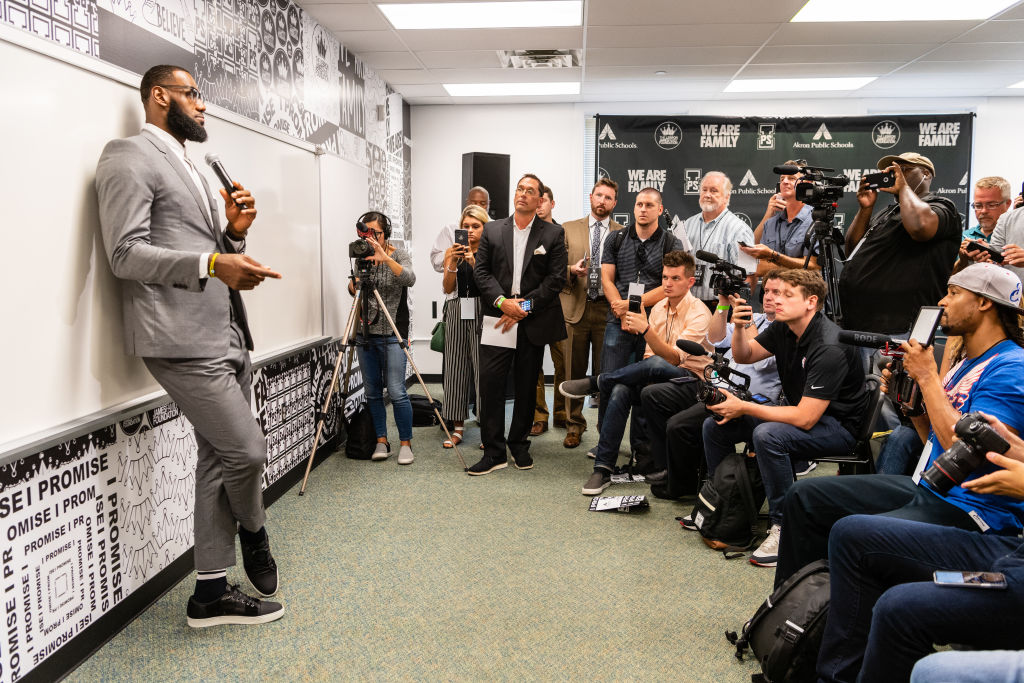 Parents get another break in that they won't need to provide breakfast, lunch, or snacks for their children; the school has it covered. The school will offer every meal except dinner daily to the students to keep them fueled and ready to learn. "… Fueling the body keeps the mind sharp," James told ESPN. James feels that students will stay more engaged if they have periodic meals and snack times throughout the day. Plus, it ensures that no child comes to school or leaves hungry.
Next: Transportation won't be a problem, either. 
The school will offer free transportation for students living within two miles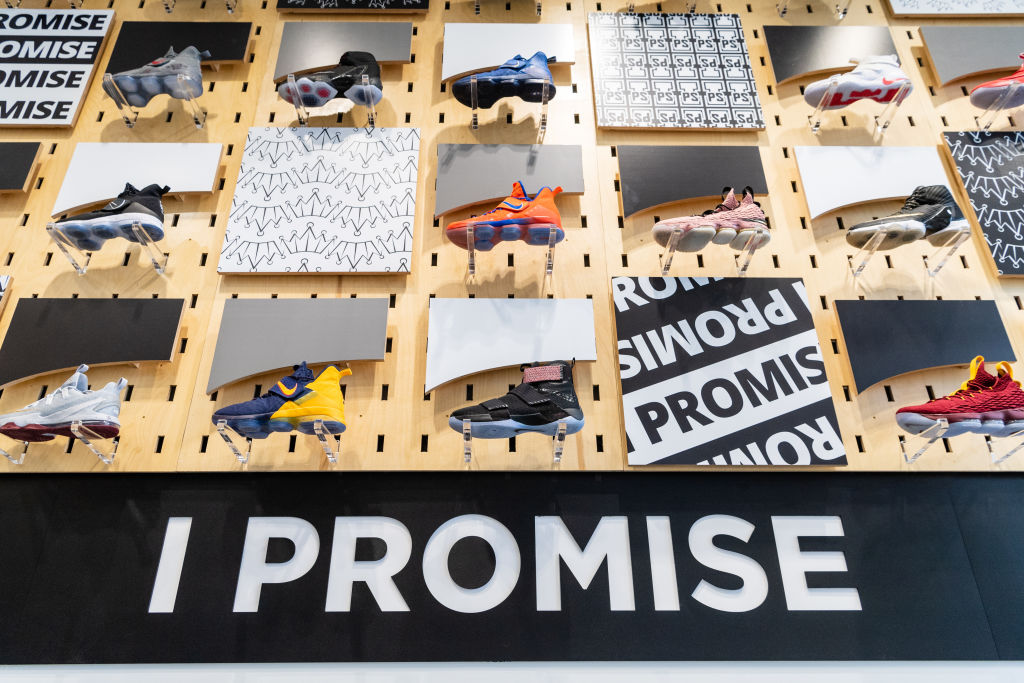 Students will arrive to school via school bus, and they won't have to pay for the transportation if they live within two miles. This eases the financial burden on parents and also ensures that students are coming to school as often as possible. Plus, all students at the school are given a free bike and helmet. This encourages students to ride their bikes to school and to get outside and get active on weekends.
Next: James holds the school's benefits close to his heart. 
James says he missed more than 80 days of school in fourth grade and wants to make sure these kids don't have to do the same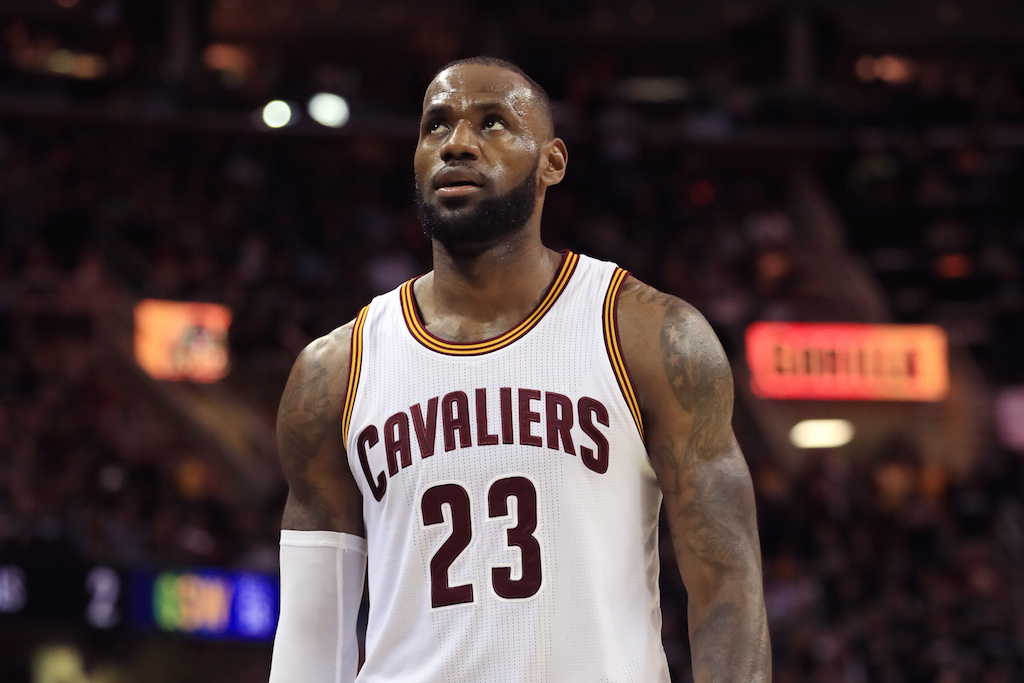 The free transportation is close to James' heart, since he missed 83 days of school when he was in the fourth grade. Without a car, it was difficult for him to get to school each day, so he was left stranded at home for a good portion of the school year. "It was mentally challenging," he told ESPN. "… No kid at 8, 9 should have stress." James thinks the transportation will help kids spend more days at school.
Next: The local college is involved, too. 
Any student who graduates will automatically be accepted to the University of Akron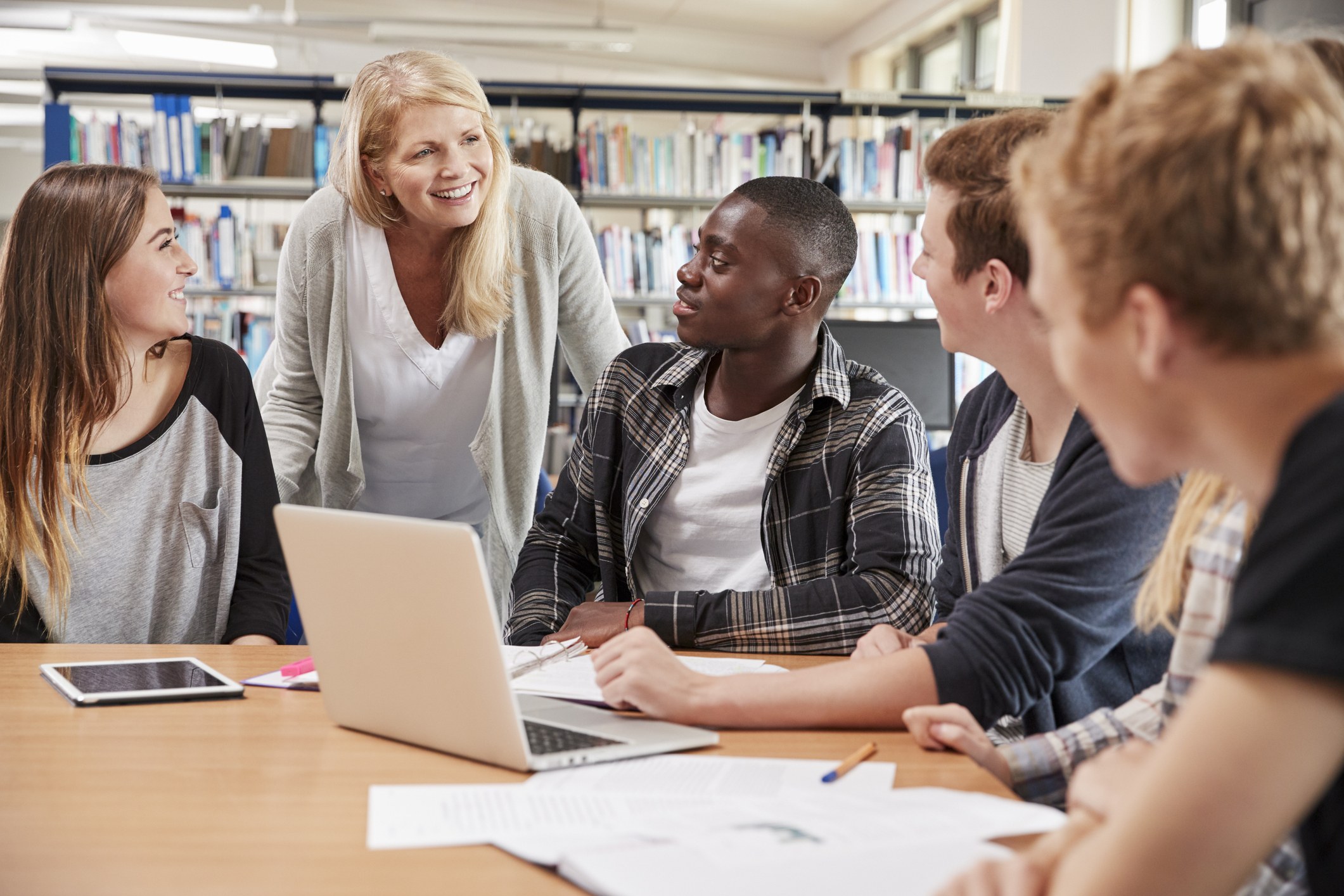 The I Promise school has also partnered with the University of Akron to give any student who graduates automatic acceptance into the college. The college acceptance will pave the way for the kids to continue their education and set them up for successful futures and careers. Plus, the University of Akron is also offering three credits to current students who would like to mentor the I Promise kids. The students will mentor the kids for 30 hours per week and help them stay on the path to success.
Next: James hasn't let anyone stop him from speaking up about social issues. 
James said he will continue to speak out about social issues, even if it means challenging President Trump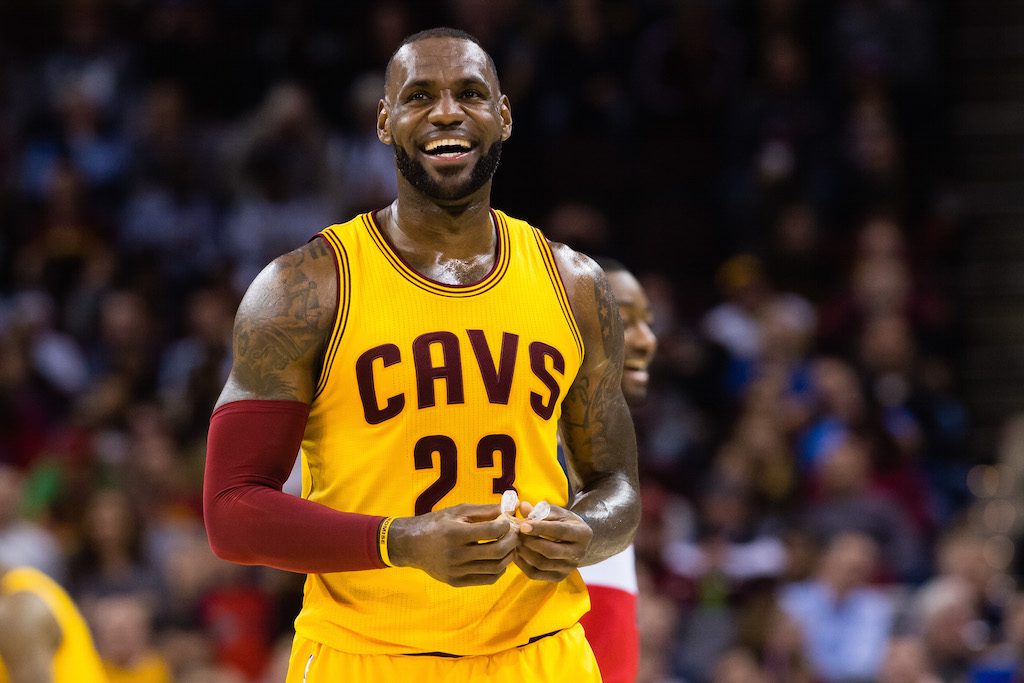 James has been very vocal about his views on certain issues, especially since President Trump has taken office. And he vows to continue to speak out against things he disagrees with, despite what Trump has to say about it. Laura Ingraham infamously told James to "shut up and dribble" after he spoke about politics during an interview. Now, James is producing a new docu-series titled "Shut Up and Dribble" that details the modern history of the NBA and how its players have gone on to impact more than just a basketball game.
Next: However, some people were quick to criticize the new school. 
But not everyone is on board with the school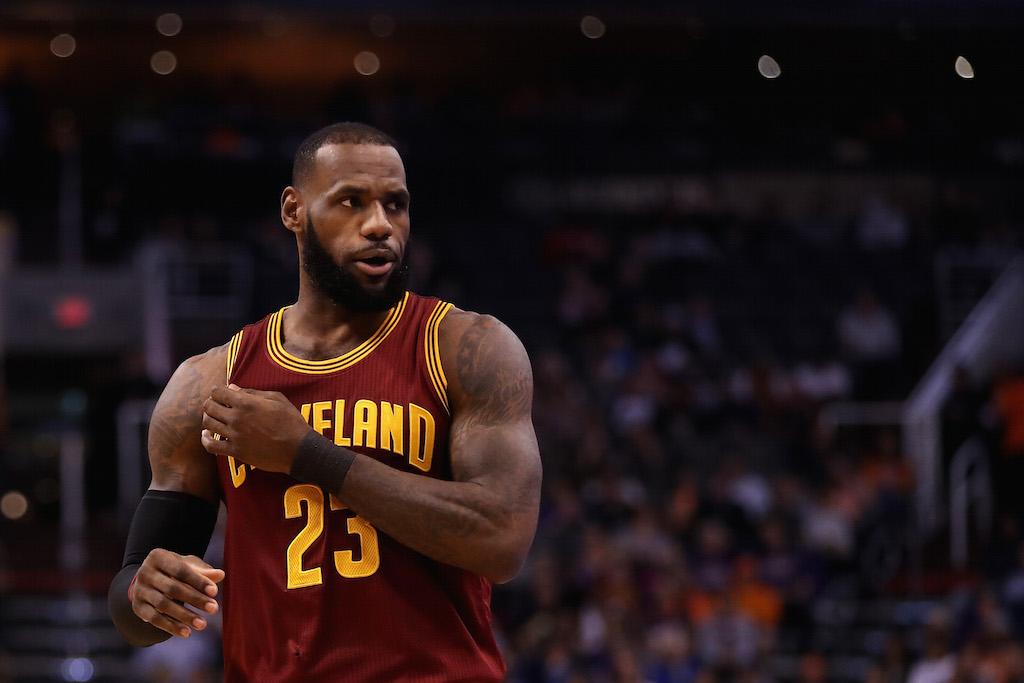 Despite all the benefits the school will provide to its as-risk students and the excitement surrounding James' new venture, not everyone is on board with the idea.
But despite the criticism, plenty of people do support the venture and James is certain it will benefit thousands of kids in years to come. However, some tax payers and education professionals aren't loving everything that comes along with launching a school like this.
Next: Taxpayers will see an added burden. 
It will cost taxpayers an additional $8 million per year to run the school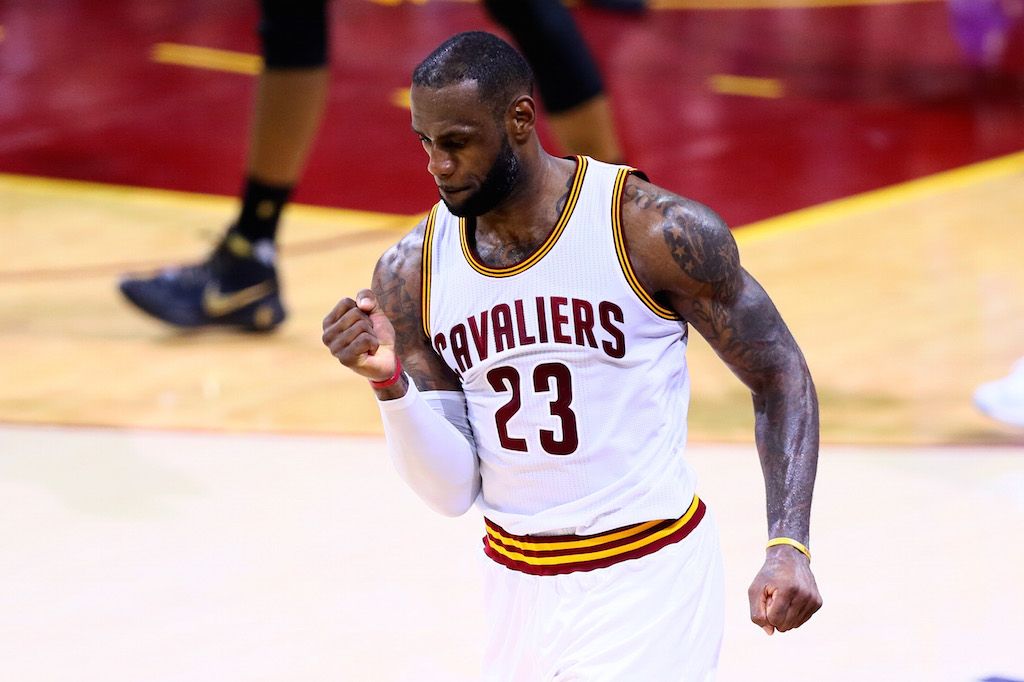 The plus side of the school being public means that students don't have to pay to tuition. But the downside is the costs to keep the school running still need to come from somewhere. And that's where taxpayers come in. The school will cost about $8 million per year to run, which means tax payers will be footing most of that bill. And since some people in the town had children who fit the criteria but didn't get invited to attend, it's hit a sour note among certain residents.
Next: Some people are critical of the number of students it can help. 
Not everyone agrees with the celebration surrounding it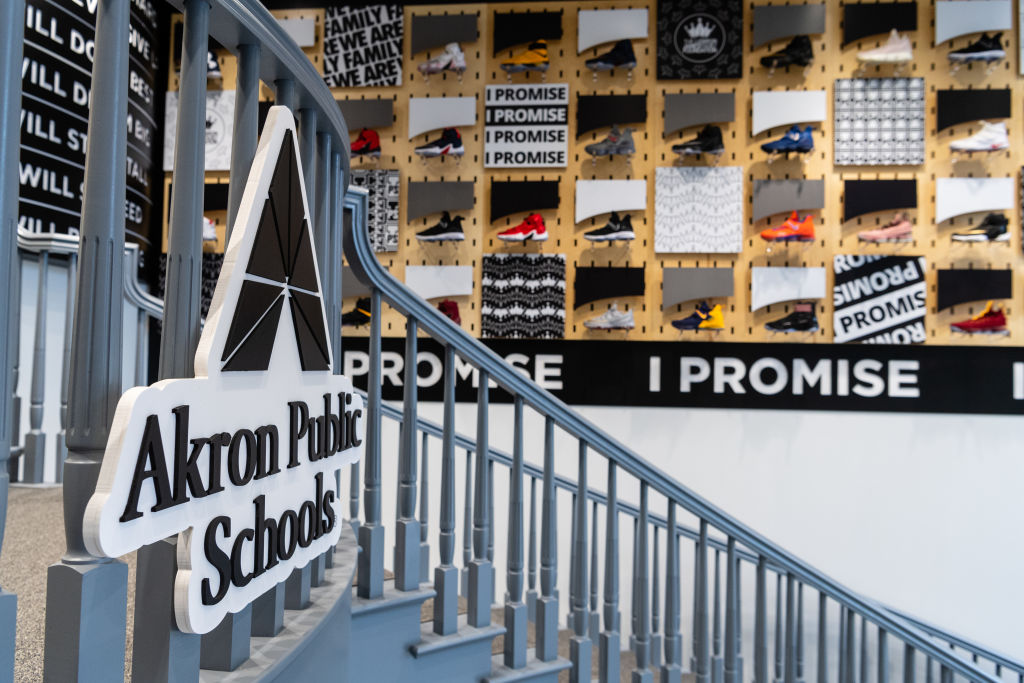 Some people see James' school as a charter school (although it is classified as a public school). And many people are very critical of charter schools because they don't help everyone in need. In that sense, James' school is the same way. Only 120 students per grade will be given the opportunity to walk through those I Promise doors, but what happens to the other kids who didn't get chosen in the lottery?
But we can't expect James to help every single child. Right now, he's doing what he can to give back to the community on a scale that he's capable of handling.
Next: Teachers' compensation is lower than it should be. 
Teachers will not be compensated for the longer work week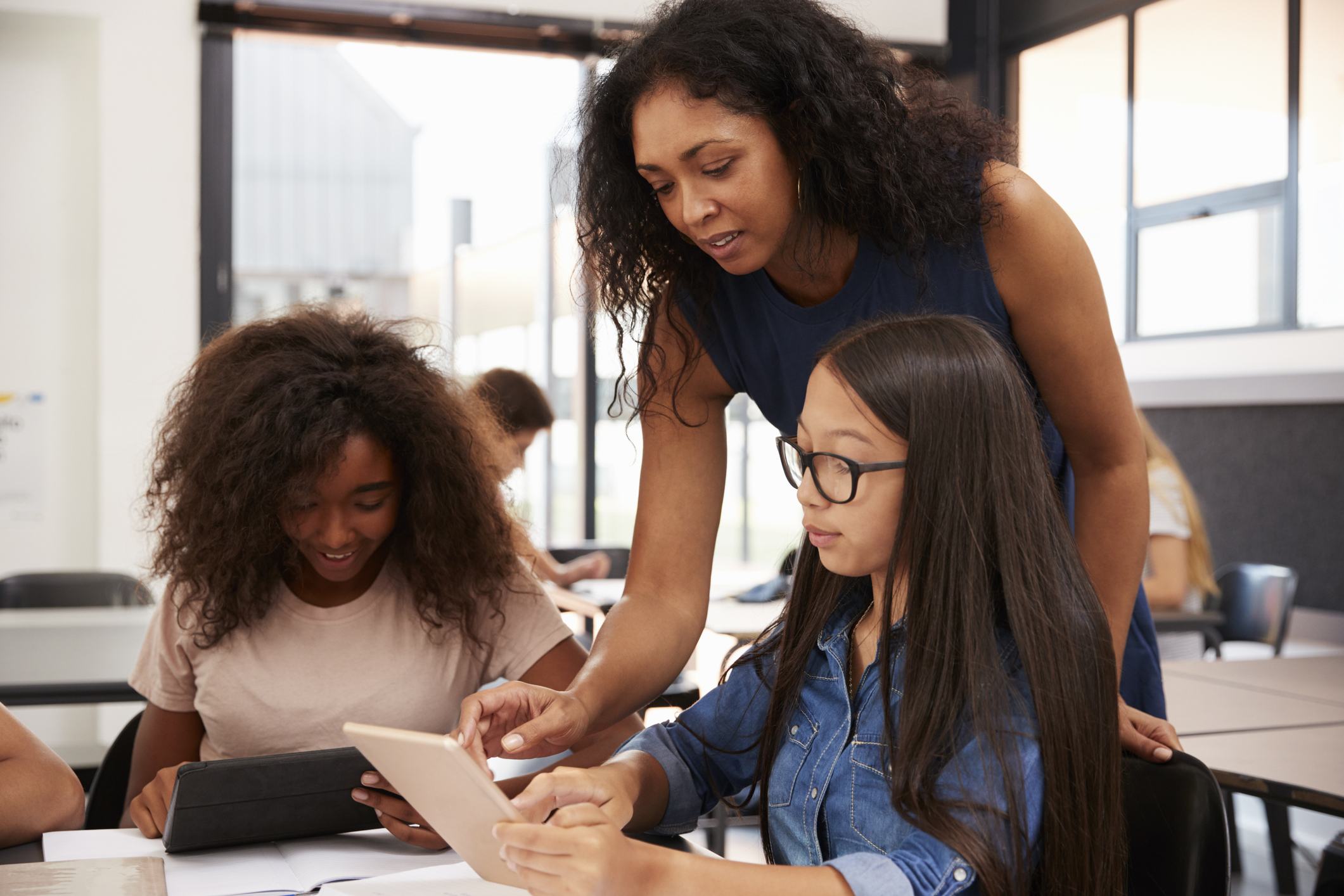 The I Promise school has a day that's about two hours longer than the rest of Akron's public schools. Also, their school year is two weeks longer. And while teachers will be compensated for the additional two weeks of the school year, they will not be compensated for the additional two hours each day they'll be spending on the clock. They'll be paid the same amount as the other teachers in Akron's school district, despite the longer work week.
Next: Will the school be successful? 
It's too early to tell if the school will be successful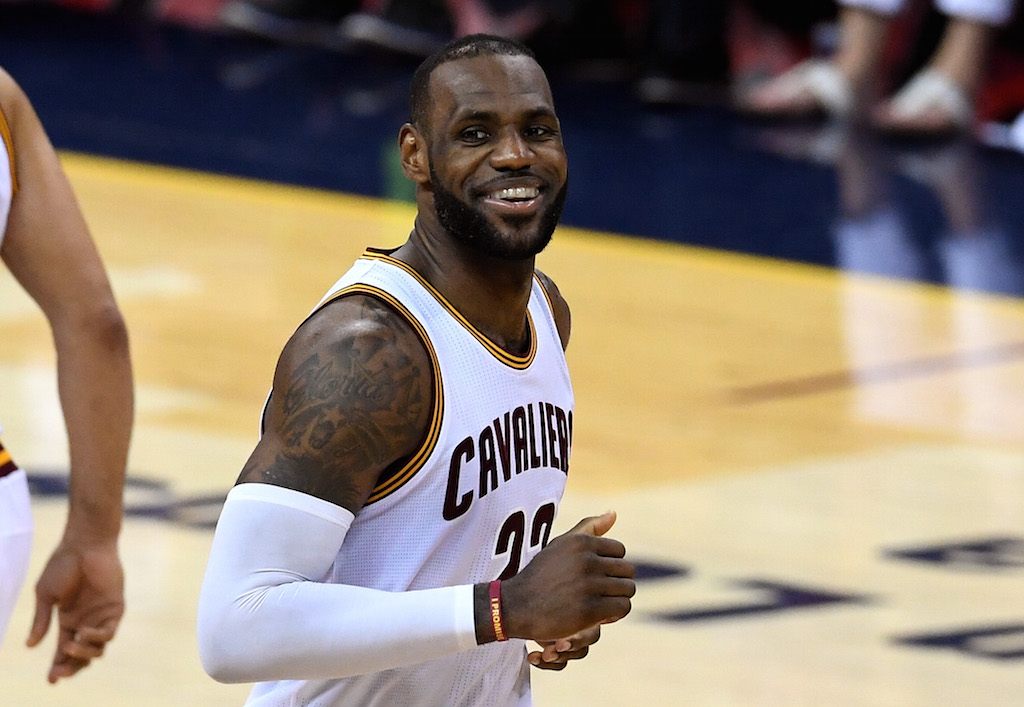 Right now, the proposed plan for the school seems like an amazing opportunity to help kids in need. James' idea is to make sure these children are able to find success and not slip through the cracks of the standard school system. However, right now, it's based on who is academically behind in the third and fourth grade. But when the school expands to, say, kindergarten, James will need to include other factors besides academics to determine who fits the criteria. At five years old, it's not so easy to tell who is academically inclined and who isn't, since they haven't had those few years to be compared with their peers.
It's too early to tell how successful the I Promise school will be, but James seems driven and passionate about helping children the way he was helped as a child.