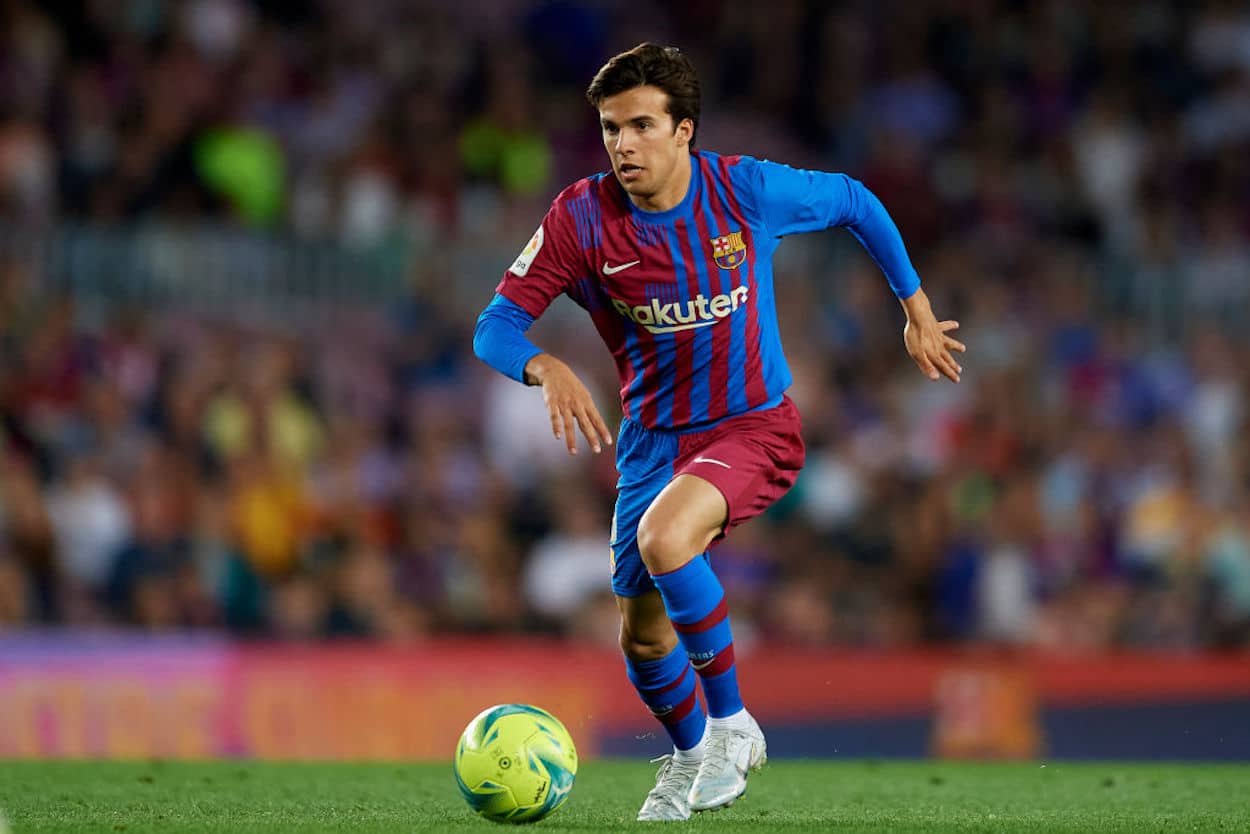 Everything to Know About Riqui Puig Ahead of His MLS Debut
Riqui Puig is now a member of the LA Galaxy. Here's everything to know about the MLS' newest European talent.
At the risk of sounding somewhat derogatory, Major League Soccer has earned a reputation as somewhat of a retirement home for big-name talent. For the most part, big European names have come to North America at the tail end of their careers. Riqui Puig, however, is an exception to that rule.
After a disappointing time at Barcelona, Puig made the jump to MLS and signed with the Los Angeles Galaxy. With his debut on the cards, which could come as early as Friday, August 19, let's take a look at the young Spaniard and everything you'd need to know about him.
Who is Riqui Puig, and what is his soccer background?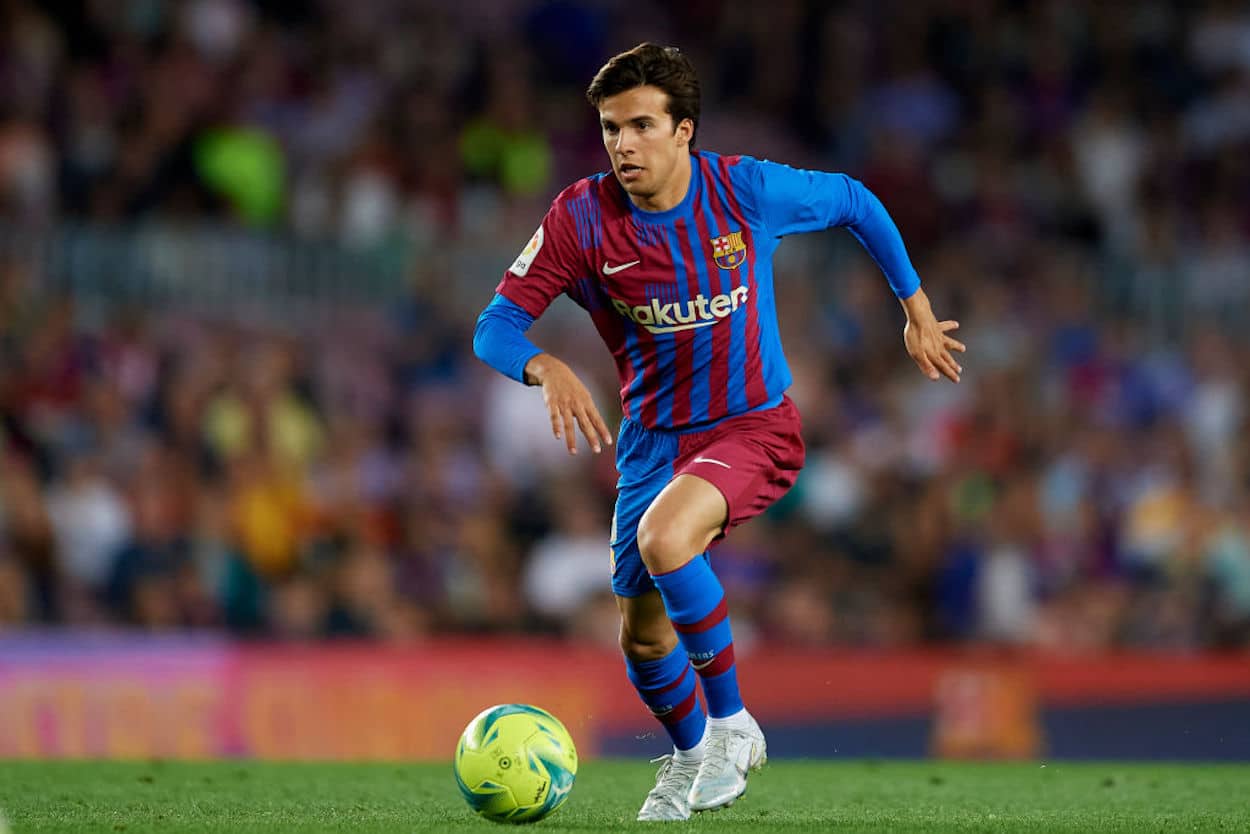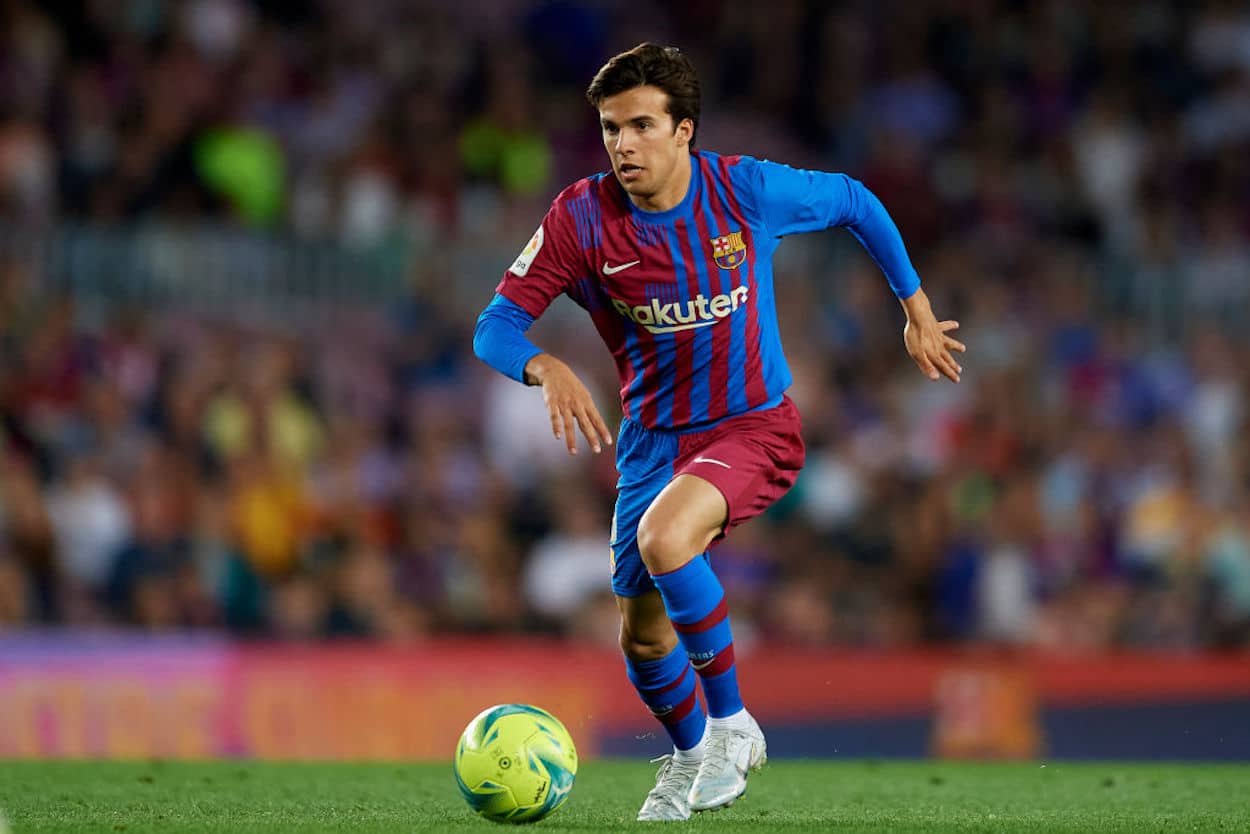 Riqui Puig is a 23-year-old Spanish midfielder. He came through Barcelona's famous La Masia, which explains the hype around him.
For those of you who are less familiar with European soccer, Barcelona's La Masia — literally "the farmhouse" — is one of the great academies. Over the years, it's produced many of the club's greats, including Andres Iniesta, Xavi, Pep Guardiola, Carles Puyol, and Lionel Messi. At the risk of painting with a broad brush, you don't come through that system without having some serious talent.
Puig, however, struggled to break into Barca's first team. He made 42 appearances over four years but never earned regular playing time as the club repeatedly changed coaches. While the midfielder could have gone on loan, he always insisted on staying with Barcelona and fighting for his place. That never worked out.
In August 2022, he moved to the LA Galaxy, hoping to make a fresh start in the United States.
How good is Puig?
For better or worse, that's the million-dollar question.
As you might expect from a former Barcelona player, Puig has shown plenty of potential. After a preseason game against AC Milan, for example, Gennaro Gattuso spoke highly of the young midfielder.
"He's spectacular. Seeing kids who still have baby faces play with the ball is something that amazes me. I see them feel the football inside, and it's something like poetry", the Italian said in 2018 (h/t Barca Blaugranes). "I've been hearing about Riqui Puig and other kids for a long time. It's something you can't cut and paste into another clone."
Despite that endorsement, things never came together at the top level. Puig seemed to lack the physicality and spacial awareness to make it at Barcelona. You could argue that his lack of first-team football didn't help, but, regardless of the reason, he wasn't deemed ready for the first team.
It remains to see how he'll translate to life in the United States, where his lack of physicality will surely be tested. With that being said, though, it's also possible that moving away from the spotlight of Spain — being a midfielder from La Masia comes with heavy expectations — will help him develop.
Why did he choose to play in MLS and join the LA Galaxy?
There are probably multiple answers to this question.
If you take Puig at his word, MLS is a promising place for young players to develop.
"I think that in the near future you will see a lot of young players coming here. I think we will see less players coming to MLS to retire," the 23-year-old Spanish midfielder told ESPN's Herculez Gomez on Thursday's Futbol Americas. "This is a league that has everything to become one of the best in the world."
There's also a more cynical take on the move, though.
If his time in Spain was any indication, Puig needed to take a step down to continue his career. With all due respect to the North American game, MLS is exactly that. It's a place where the midfielder can (theoretically) play every week and develop without living under a microscope.
How much money will the LA Galaxy pay Riqui Puig?
While we don't have a direct answer to this, we know it's not that much.
Despite his international status and reputation, Puig didn't arrive in Los Angeles as a designated player. Instead, he signed a targeted allocation money contract, which limits his earning power. Allow Sam Stejskal of The Athletic to explain:
Budget costs — salary plus agent fees, achievable bonuses, and other payments — for TAM players are capped at $1.6125 million in 2022. That number will increase in each of the next few years, but only marginally.

Designated players (DPs) do not have any such caps on their compensation. Each team only gets three of those, however, and the Galaxy already have the maximum amount on their books in Javier "Chicharito" Hernandez, who is out of contract after this season, Kevin Cabral, and Douglas Costa. Bale, whose contract is only guaranteed for 12 months, has an option in his deal that, if triggered by LAFC, would make him a DP next summer. There is no such mechanism in Puig's contract with the Galaxy. Nor does it include raises that would take his average annual salary over the DP threshold — if it did, the club would not be able to count him as a TAM player for any portion of his deal.

The upshot: Over the life of his three-and-a-half year deal, Puig will not be able to be paid more than $5.88 million in total by LA.

Sam Stejskal of The Athletic
And, while that's not an insignificant sum, it's far less than the midfielder would be making as one of Europe's elites.
Should you even care about Riqui Puig?
At the risk of copping out, this is a personal question that depends on what you want out of your soccer-watching experience.
Puig, for better or worse, isn't going to grab the game by the scruff of the neck and blow you away. He isn't going to score Sportscenter-worthy goals like Zlatan Ibrahimovic or otherwise force a neutral to take notice. If that's what you're looking for, you'll probably be disappointed.
Puig's appeal lies in his past and his potential. This is a midfielder who learned to play at one of the world's top academies and theoretically has that potential somewhere inside him. If you're interested in seeing what he brings to the table and how that could potentially develop in North America, then it will be worth tuning into LA Galaxy matches.
At this point, all we can do is wait and see what happens.
Like Sportscasting on Facebook. Follow us on Twitter @sportscasting19 and subscribe to our YouTube channel.