Everything We Know About Dwayne Johnson's 'Iron Paradise' Home Gym
Dwayne Johnson is one of the biggest stars — both figuratively and literally. Along with being a household name beloved by wrestling and movie fans everywhere, he's also a physical specimen. How does Johnson stay in such amazing shape? Obviously, he has a crazy workout regimen. But he also has a rather impressive home gym. Let's look at Johnson's "iron paradise."
Dwayne Johnson's rise to stardom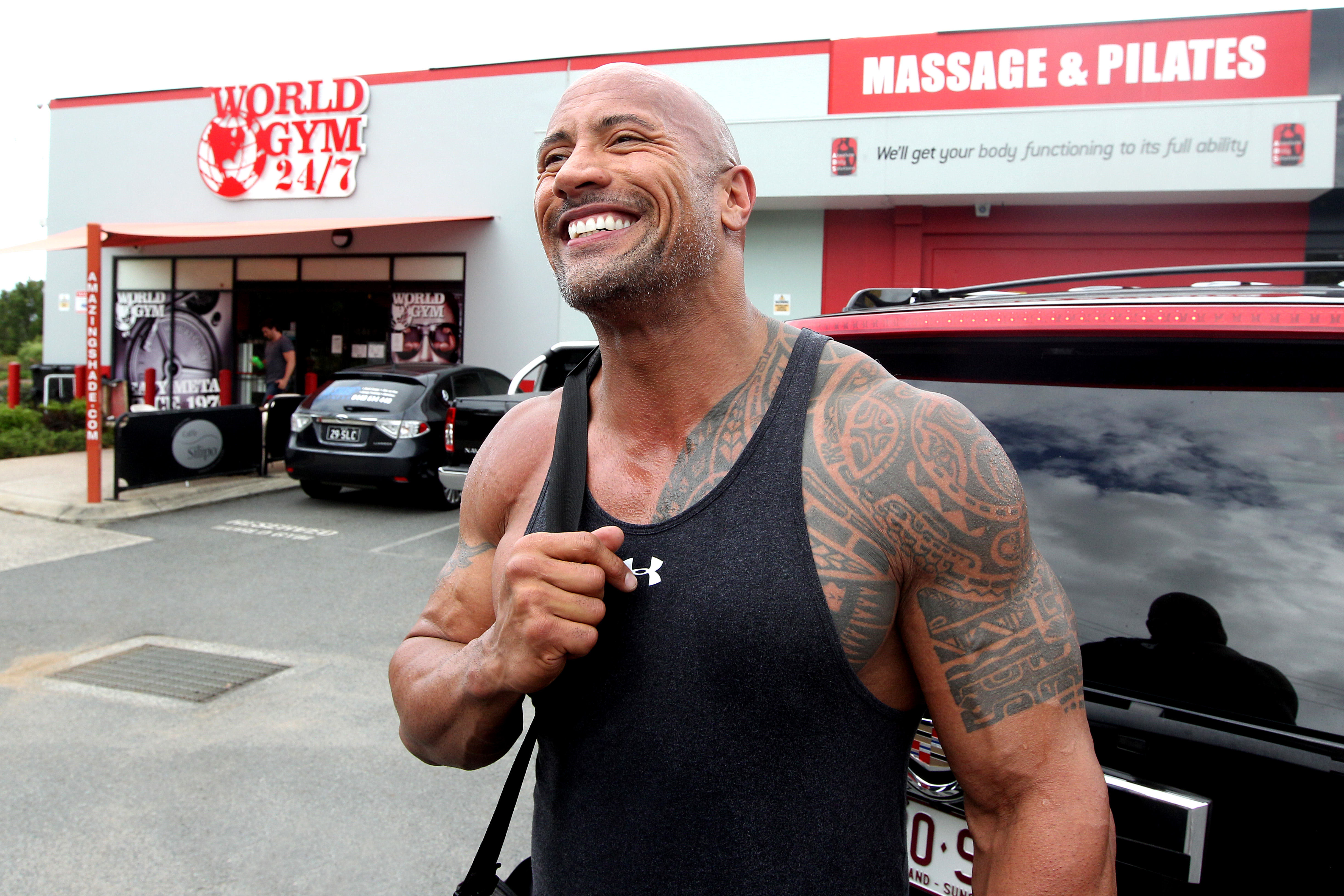 Johnson came to notoriety via his WWE career as a character called Rocky Maivia. Though he was initially booed for being a boring babyface, he eventually developed a new heel character known simply as "The Rock."
This character was arrogant and smart-mouthed, and the audiences ate it up. Johnson became one of the biggest stars in WWE history. He could expertly play both the good guy and the bad guy — though fans rarely wanted to boo him as he was so captivating and likable either way. 
Johnson's charisma in the wrestling ring later translated to the big screen. Initially, he starred in several action films such as Walking Tall and The Rundown. Movie audiences couldn't get enough, and Johnson became a staple in numerous franchises including The Fast and the Furious, G.I. Joe, and Jumanji.
Johnson's movie persona varied greatly from his wrestling one — he's shown a lot of versatility in each new role he takes on. Whether he was lending his singing voice to Moana or kicking bad guys' butts in … well, pretty much any of his other movies, he's got quite a lot of range. 
There's no question that Johnson's career has been a meteoric rise not experienced by many. He obviously needs to stay in great shape to be an action star and a wrestler. That's where his personal home gym comes in. But how can Johnson afford his own gym? 
Johnson's net worth
RELATED: The Rock Invented the People's Elbow to Make The Undertaker Laugh
The site Celebrity Net Worth estimates Johnson's net worth at $320 million. This shouldn't come as any surprise. Along with the lucrative salaries he receives as a highly in-demand movie star, he also has multiple other income streams.
Along with his ex-wife Dany Garcia, he has a successful film production company. He's also got big endorsement deals with high-profile brands like Apple and Under Armor. He recently purchased the XFL football league. If his past successes are any indicator, he'll be able to turn that into quite a profitable venture as well. 
Johnson's financial success enabled him to live an incredible life. It also enabled him to build the gym of his dreams.
'Iron Paradise,' Dwayne Johnson's gym
RELATED: The Rock Suffered a Tragic Loss With the Death of His Cousin Umaga
According to Men's Health, Johnson built a home gym on his farm in Virginia. He refers to it as his "iron paradise," though to be fair, he also uses this term to refer to his home gym at his Miami mansion. He gave fans a tour of it via his Instagram account. Johnson says the gym was built on "protected Civil War land."
Not only does Johnson often take a "traveling" gym with him to movie sets, but the site Garage Gym Reviews also pointed out that Johnson actually has multiple home gyms. They all include numerous weight machines and free weights. While most gyms have dumbbells that go up to 100 pounds, Johnson's dumbbells are as heavy as 150 pounds. 
Lest you think he's only doing resistance training, don't worry: Johnson also has plenty of cardio equipment on hand as well to keep his heart pumping. As if all that equipment wasn't evidence enough of how awesome the set up is, his first home gym actually has a kitchen in it. Johnson has turned getting in shape into an expensive but effective art form.