Everything We Know About the Investigation After a Dead Body Was Found At the Home of Janoris Jenkins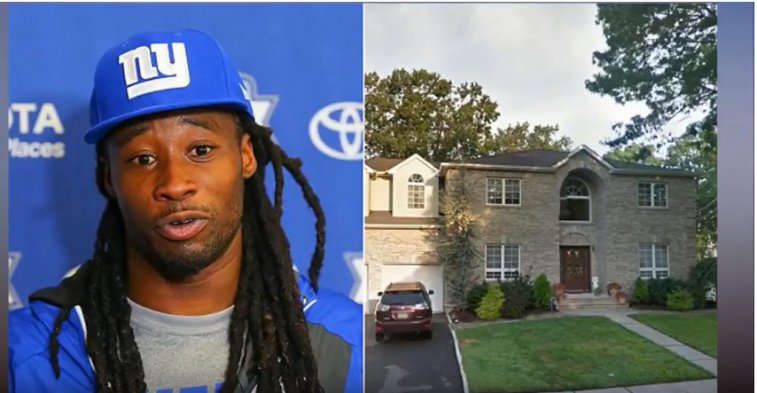 Reports surfaced on Tuesday, June 26, that a dead body was found inside the Fair Lawn, New Jersey, home of New York Giants cornerback Janoris Jenkins.
Following the discovery, police and the Bergen County Prosecutor's Office Major Crimes Unit launched a homicide investigation. There are still many unanswered questions but here's what we know so far about the ongoing probe.
Authorities identified the deceased as Roosevelt Rene, a 25-year-old music producer and friend of the NFL star, who prosecutors say had been living at the residence. According to TMZ Sports, his body was found in the basement by a worker at the house.
His cause of death is not yet known. The prosecutor's office said, "The manner of death will be determined by the Bergen County Medical Examiner's Office after a post-mortem exam." NFL Network's Mike Garafolo tweeted that sources with knowledge of the situation told him that police are investigating the death as a "possible strangulation/suffocation."
Per law enforcement sources, police are investigating a possible strangulation/suffocation as the cause of death in the case of the body found at Giants CB Janoris Jenkins' home.

— Mike Garafolo (@MikeGarafolo) June 26, 2018
On Wednesday, the athlete's brother, William, who also lives at the house, was arrested and charged with aggravated manslaughter. He was previously arrested in 2006 and 2011 on drug charges and was paroled in 2016. A police complaint released on June 28 states that he had some type of altercation with Rene which resulted in the victim's death.
Jenkins was not home at the time of the discovery as he has been in Florida since Giants minicamp concluded earlier this month. However, he was notified about the incident on Tuesday morning. ESPN reported that the team is also "aware of and monitoring the situation."
NJ.com noted that Rene produced under the name Trypps Beatz and worked with Jenkins on his rap music.
Jenkins was drafted in the second round by the St. Louis Rams in 2012 where he played for four seasons before signing with the Giants in 2016. The team signed him to a five-year, $62.5 million contract. During his career he's recorded 16 interceptions, seven touchdowns, and 299 tackles.