Everything You Need to Know About the NCAA and Concussions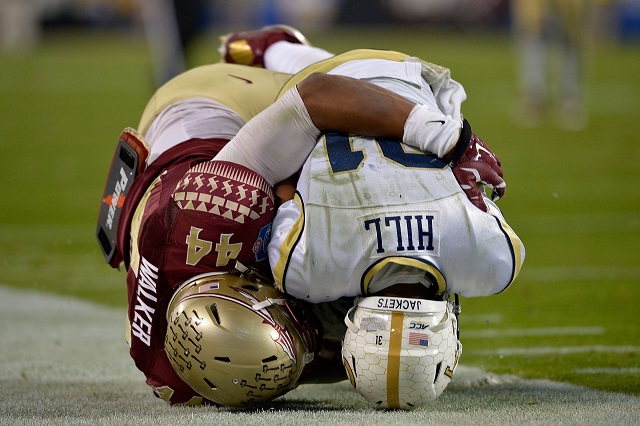 2014 will go down as the year that concussions officially entered the discussion into the world of sports, and while the NFL and professional sports received a majority of the verbiage and the spotlight, the NCAA's struggles with how to protect their athletes have been just as multifaceted — particularly when you consider that paid collegiate athletics are officially on the horizon. To that end, it's interesting to note just how little coverage their own concussion lawsuit has received, particularly now that it's expanded out to non-contact sports. But what is this lawsuit, and what implications does it have for college athletics?
Back in July, the NCAA reached a tentative settlement with former athletes in regards to a series of concussion-related class action lawsuits, a settlement that would create a $70 million fund for testing and diagnosing the head injuries, which have been increasingly linked to CTE and other fairly horrible brain problems in recent years. While that's a far cry from the $765 million that the NFL put toward much of the same thing, there's a difference in stakes (and visibility) that can help account for the difference. Some key problems with that initial settlement: It didn't cover athletes who were already showing signs, it was diagnostic only, and it wasn't broad enough. Which is how we get to the non-contact sport clause, although only four managed to qualify under the expert review.
Which sports? That'd be gymnastics, baseball, pole vaulting, and softball. So, for those of you keeping score at home, the fund will cover those four sports and the original contact sports named back in July — wrestling, football, lacrosse, soccer, field hockey, basketball, and ice hockey (sorry, curlers and action sports enthusiasts). Non-contact sports make up nearly 20% of the concussions suffered annually under NCAA purview. But what happens now?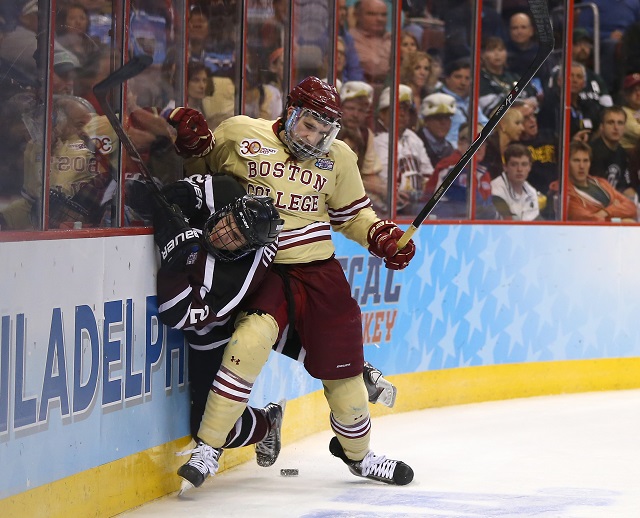 For the historically inclined, the newest bit of news in this case (which started all the way back in 2011) is that the $70 million is expected to cover the diagnostics for all of these athletes, even after the expanded definition is satisfied. The original case, the class action lawsuit featuring Adrian Arrington, was born out of a stance that the NCAA had put athletes' "health at risk by leaving concussion policies up to individual schools." Arrington, in particular, claimed to have wound up receiving five concussions while playing NCAA football that had left him with "memory loss, migraine headaches, depression and seizures."
While the court system marches on as slowly as ever, it's important to notice that, at the conclusion of this series of class action suits, both the NFL and the NCAA, as well as other professional sports organizations, will have something in place to protect the brains of the athletes who turn a profit for these programs. This is a good thing.