Ex-Brewers Pitcher Jay Jackson's Ugly Child Custody Fight Just Got Worse
Jay Jackson's newest challenges are greater than any All-Star slugger who's stepped to the plate.
Jackson, a veteran pitcher who has spent several years pitching in Japan, is in the midst of an ugly child custody fight.
Things just got worse for the former Milwaukee Brewers pitcher. Here's why.
Jay Jackson has had a long baseball career
Jay Jackson's name may not ring out for many MLB fans. A 6-foot-1 right-hander and a ninth-round pick of the Chicago Cubs in 2008, Jackson didn't make his MLB debut until 2015.
By that point, Jackson wore a San Diego Padres uniform and allowed three runs in 4.1 innings across six games. Jackson spent a few years in Japan's Nippon Professional Baseball league before he returned stateside last year.
In 28 games with the Milwaukee Brewers, Jackson registered a 1-0 record with a 4.45 ERA and 47 strikeouts in 30.1 innings. He had a 3.60 ERA and struck out 14 hitters in 11 September games for the Brewers.
Jackson returned to Japan for the 2020 season. He had a 3.86 ERA and 12 strikeouts in seven innings over seven games for the Chiba Lotte Marines.
Jackson is involved in a bitter child custody fight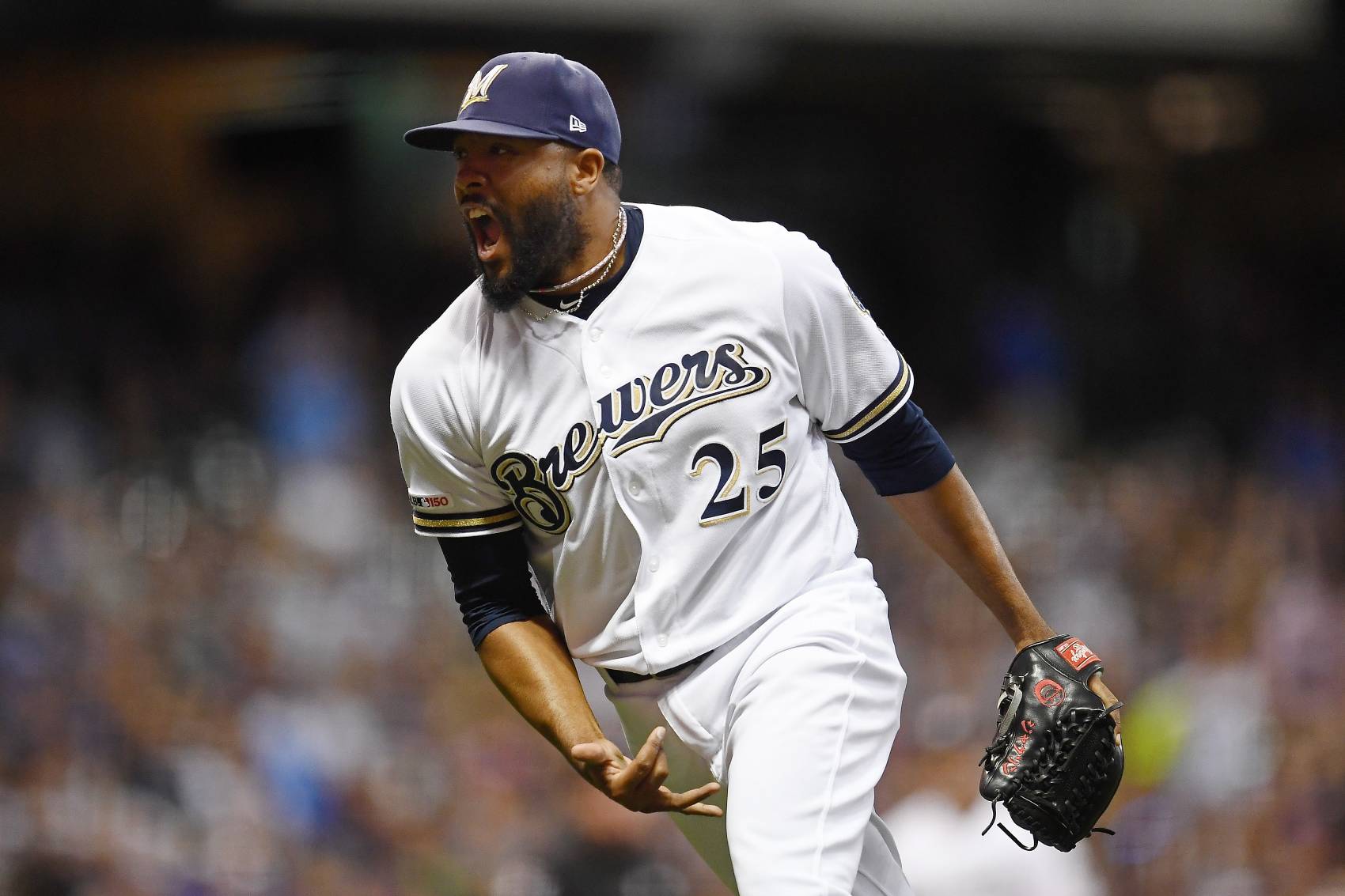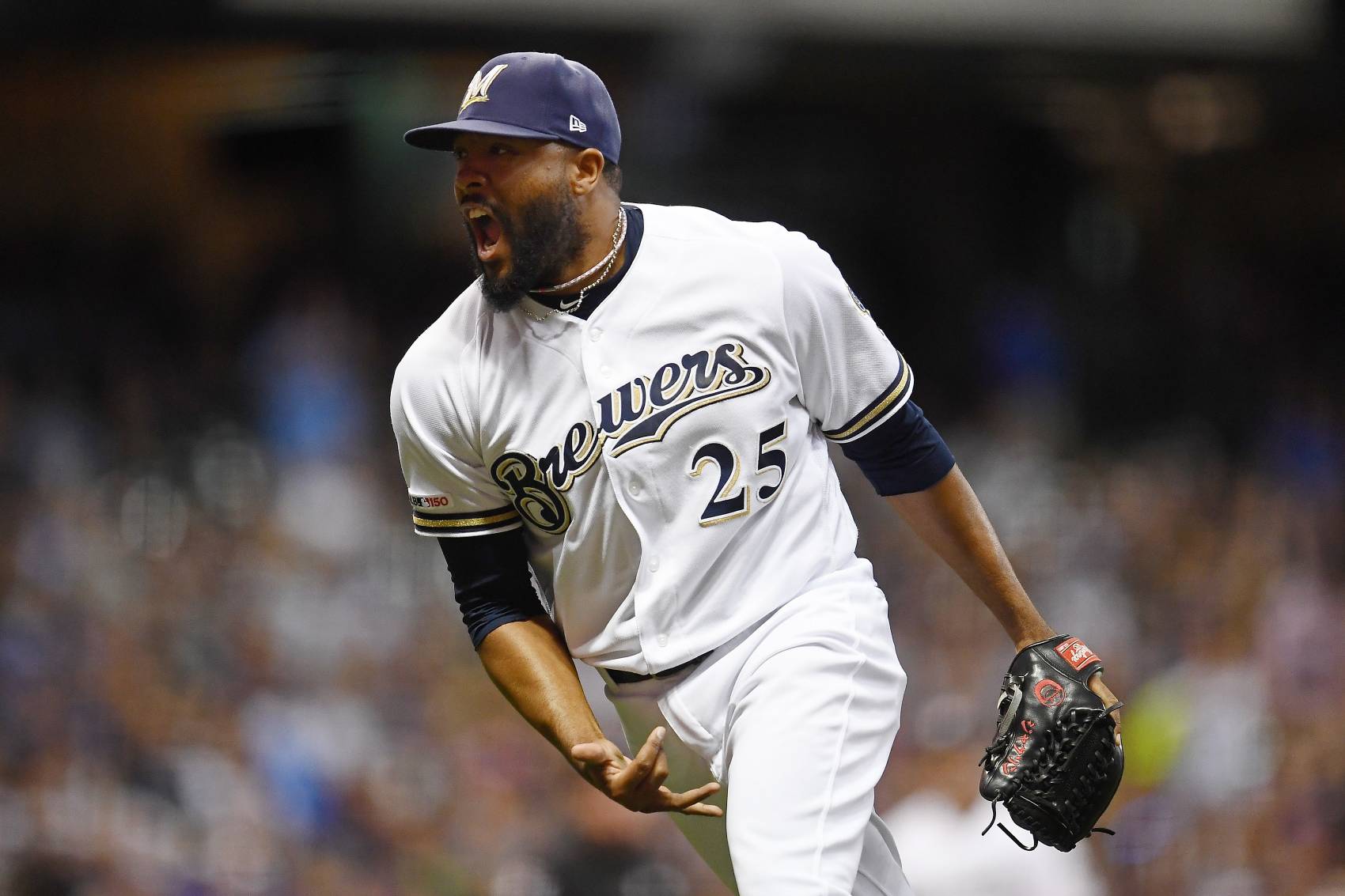 When Jay Jackson was in Japan, he met a Japanese woman. The woman had a baby boy in December 2018, a few weeks before Jackson signed a minor-league deal with the Brewers.
Jackson and the unnamed woman have been in a child custody battle for over a year.
When Jackson returned to Japan late last year, he hoped to see his son. According to longtime Japanese baseball columnist Jim Allen, the opposite has happened.
Things just got worse for Jay Jackson
Jay Jackson was arrested on July 10, 2020, on suspicion of possessing marijuana, according to the Asahi Shimbun.
Acting on a tip, the Hiroshima police found bottles in Jackson's apartment containing liquid cannabis. Police arrested him in Hiroshima.
Jackson asked the Marines to void his contract on July 8.
Naoki Matsumoto, the director of the Marines, apologized to fans in a press conference.
"I thought we were doing a proper background check when acquiring a foreign player. But with this incident, I have to admit that the team and I have been soft. I truly apologize to baseball fans and everybody in the baseball industry."

It is not yet known if Jackson will face jail time for the cannabis. It is also not known how the arrest will impact Jackson's fight to see his child.
A GoFundMe page raising donations for Jackson's legal fees was removed from the site.