Ex-MLB Catcher Paul Lo Duca Just Waged War With a Barstool Sports Teammate
Paul Lo Duca tended to say whatever was on his mind, and express him accordingly, throughout his career.
A quick internet search of Lo Duca, an All-Star catcher in the 2000s, shows pictures of him screaming at players and umpires alike. That hasn't changed nearly 12 years after he played his final MLB game.
Now with Barstool Sports, what has Lo Duca in the news this time? The former New York Mets catcher showed off that trademark anger and challenging attitude in a war with Brandon Walker, his Barstool colleague.
Paul Lo Duca played 11 MLB seasons
RELATED: Who Was the Better Overall Player: Hank Aaron or Joe DiMaggio?
A 5-foot-10, 193-pound catcher from Brooklyn, N.Y., Paul Lo Duca got a late start in the majors.
Lo Duca debuted in June 1998, two months after he turned 26. It wasn't until 2001, Lo Duca's age 29 season, that he stayed in the majors for good.
From 2001-07, Lo Duca was one of the sport's best catchers. Lo Duca hit .290 with 75 home runs, 446 RBIs, and struck out only 266 times in that span. The four-time All-Star averaged just 38 strikeouts a season to 34 walks.
For comparison, Seattle Mariners first baseman Evan White led the majors with 38 strikeouts in 22 games through play on Aug. 17, 2020.
Lo Duca didn't reach the postseason until 2006, his first year with Billy Wagner and the Mets. He hit .455 with three RBIs in an NL Division Series sweep of his old team, the Los Angeles Dodgers.
Lo Duca hit just .207 in the NL Championship Series and the heartbreaking seven-game loss to the St. Louis Cardinals. He split the 2008 season between Washington and the Florida Marlins before he retired.
Lo Duca now appears on Barstool Sports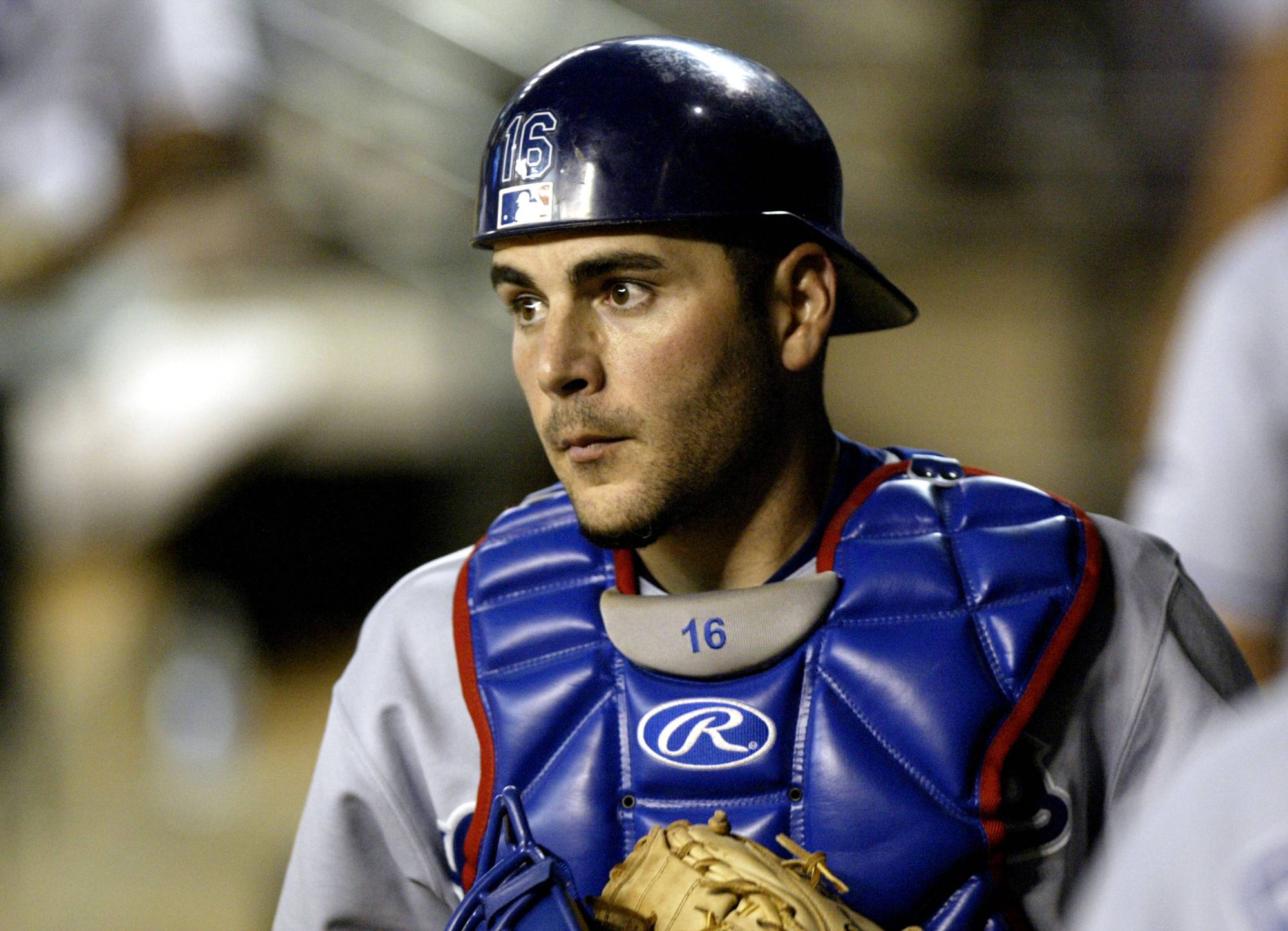 RELATED: Is Dave Portnoy Really the Most Valuable Name in Sports?
Much like Deion Sanders and Pat McAfee, Paul Lo Duca joined Barstool Sports in his post-sports career.
Lo Duca has appeared on Barstool programming for the last few years. Officially, he is a horse racing and gambling analyst.
Lo Duca, now 48, also uses Twitter to interact with fans and share betting analysis. It was on Twitter where Lo Duca's classic temper recently re-emerged.
Lo Duca just waged war with Barstool teammate Brandon Walker
RELATED: What Is Barstool Sports Founder Dave Portnoy's Net Worth?
Brandon Walker, a former SEC football, also covers gambling for Barstool Sports. He and Paul Lo Duca have worked together on content over the years.
That relationship may be changing, and not for the better. Lo Duca recently called Walker out on his "bull crap."
Lo Duca said he and another gambling analyst, BlackJack Fletcher, were supposed to appear on Picks Central, a gambling show Walker hosted. Those appearances never happened when Walker told them they couldn't come on.
When Lo Duca's own show began, he believed Walker tweeted a subliminal shot at him.
"I haven't said one thing besides leave me out of it," Lo Duca wrote in a tweet where he tagged Walker. "Somehow you can't. Now you pay."
Walker asked,"Scheduled by who?" in a response. Lo Duca did not respond to Walker as of publication.
In a follow-up tweet, Lo Duca addressed his future at Barstool Sports.
"….and yes @BlackJackBurner and myself will continue to give out our horse selections LIKE WE'VE DONE THE WHOLE PANDEMIC and Photo Finish will stream on Saturday's like ALWAYS ( SINCE THE PANDEMIC ) along with and all the big carryover days for all you pony players."
Lo Duca then turned his attention to tweeting about a spread involving the Colorado Rockies. If Lo Duca was torn up about the fight with Walker, he clearly didn't show it.
Like Sportscasting on Facebook. Follow us on Twitter @sportscasting19.