Ex-Ravens TE Todd Heap Had Immeasurable Tragedy When He Accidentally Killed His Young Daughter
Todd Heap went through an immeasurable and horrific tragedy when his playing days ended.
A Pro Bowl-tight end on the Ed Reed and Ray Lewis-era Baltimore Ravens, Heap retired to a quiet life with his family in Arizona.
Just a few years after playing his final NFL game, Heap mourned the loss of his young daughter. Sadly, Heap was accidentally responsible for the girl's death.
Todd Heap is a Baltimore Ravens legend
Aside from Torrey Smith's brief period of excellence and Steve Smith's tenure as a veteran target, the Baltimore Ravens weren't really known for dynamic pass-catchers in the 2010s.
The 2000s, though, were a far different story. Derrick Mason had four 1,000-yard seasons in six years with the Ravens. First-round pick Mark Clayton flashed in five seasons but never grew into a true No. 1 target.
Then, there was Todd Heap. A standout tight end at Arizona State, Heap joined the Ravens as the 31st overall pick in the 2001 NFL draft.
Baltimore was thrilled with the results they got in Heap's 10 seasons. Heap's 467 receptions and 5,492 yards narrowly trail Mason's 471 and 5,777, respectively for the most in program history.
No Ravens player caught more touchdowns than the 41 Heap totaled in 10 seasons.
Heap made consecutive Pro Bowls in 2002-03. He added 32 receptions for 385 yards and two scores in 11 career playoff games.
Heap closed his career with 32 catches, 377 yards, and a touchdown in 12 games across two seasons with Larry Fitzgerald and his hometown Arizona Cardinals.
Heap accidentally killed his daughter in 2017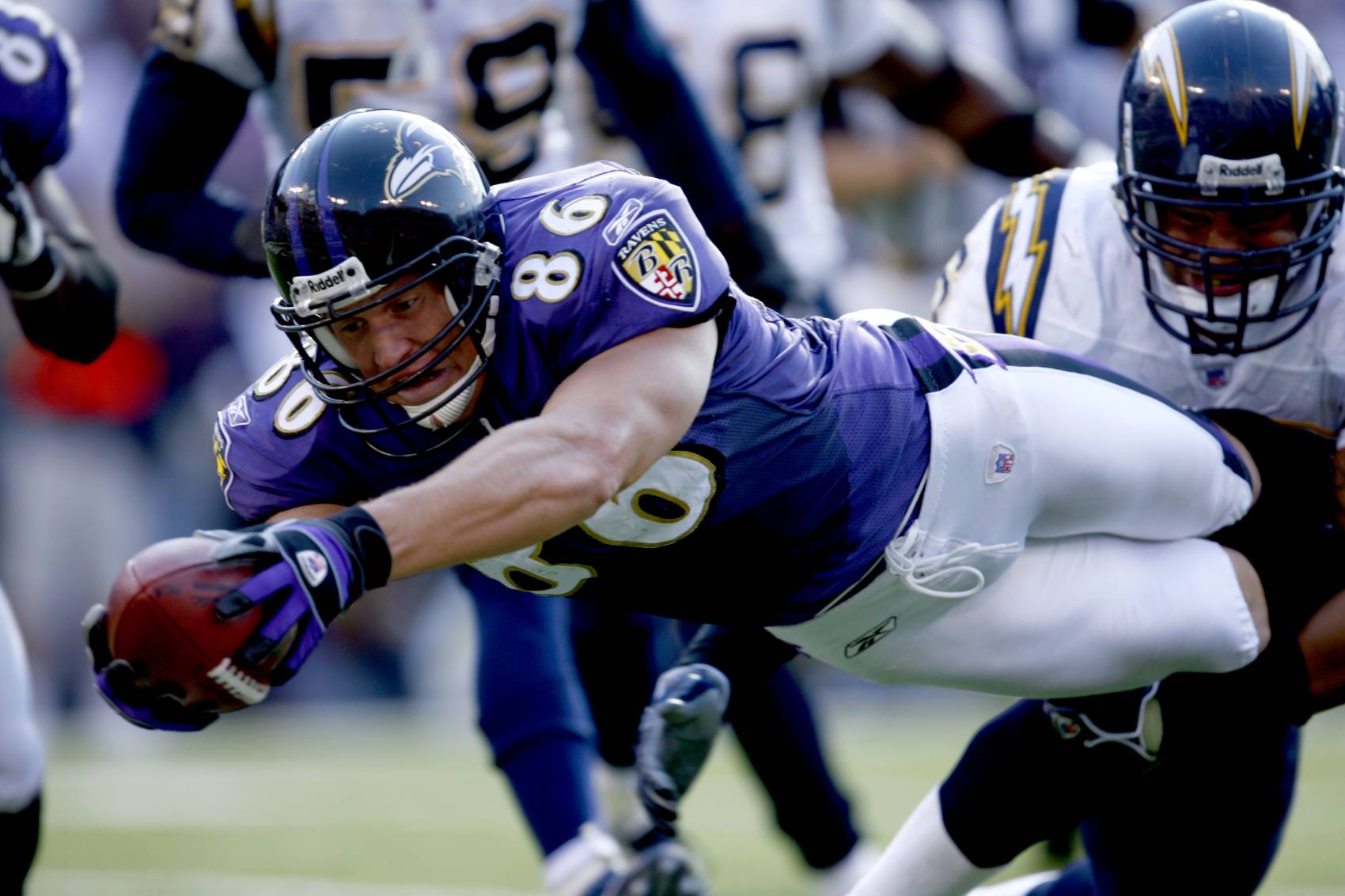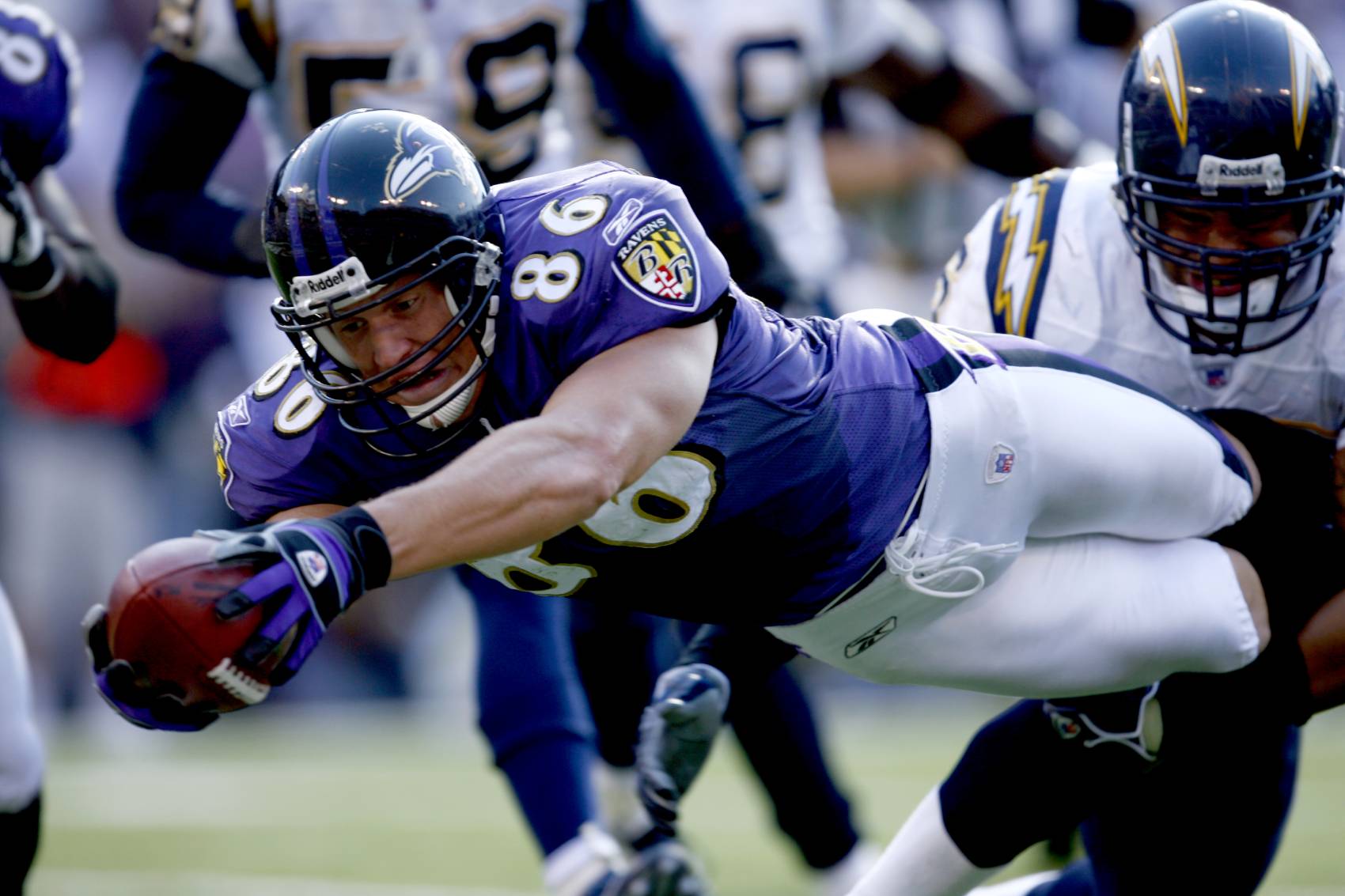 Todd Heap left his home to move his truck in April 2017. What happened next changed the Heap family forever.
Heap's 3-year-old daughter, Holly, was in the driveway of Heap's home. Heap moved the truck forward and hit his daughter, who was brought to a local hospital. She died from her injuries there.
Police ruled the death accidental, according to ESPN.
Todd Heap spoke out about his daughter's death
In the months after his daughter's death, Todd Heap did his best to honor her.
The Heap family created Hugs from Holly, a campaign that centered around acts of kindness. Every May 4, which was Holly Heap's birthday, is "Hugs From Holly Day."
In a speech at the Ed Doherty Awards luncheon, a high school awards function, in October 2017, Heap reflected on his daughter's death, according to the Arizona Republic.
"My pain and sorrow will always be there for missing her. The reason I'm able to stand before you today is because I know what my purpose is here in this life.
That purpose, Heap said, was using football to help others find their purpose in life.