Ex-USC Star Reggie Bush Wishes He Got Better Financial Advice
Years away from the NFL has given Reggie Bush plenty of perspective. Deep into retirement, the former Saints running back has spent a great deal of time thinking about money.
Reggie Bush isn't going bankrupt and he has a notable broadcasting job. Still, here's why Bush admitted he wished he received better financial advice earlier in his life.
Reggie Bush won a Heisman Trophy at USC
Before the Alabama Crimson Tide and Clemson Tigers ruled college football, it was the USC Trojans who were must-see TV every Saturday.
Not only did the Trojans have star quarterback Matt Leinart, but they had explosive running back Reggie Bush in the backfield. The 6-foot, 203-pound Bush dominated defenses on a weekly basis.
Bush ran for 3,169 yards and 25 touchdowns in three seasons at USC. Bush's 1,740 yards and 18 touchdowns from scrimmage helped him to the 2005 Heisman Trophy title, a prize the NCAA later vacated.
Bush averaged 8.7 yards per carry in 2005 and helped the Trojans to the National Championship Game. He averaged another 12.9 yards on 37 catches.
USC lost to Texas in the 2006 Rose Bowl, which was that year's title game.
The New Orleans Saints used the 2nd overall pick on Bush in the 2006 NFL draft. He played in the NFL from 2006-16 and won a Super Bowl with the Saints in February 2010.
Bush made a sizable chunk of money in the NFL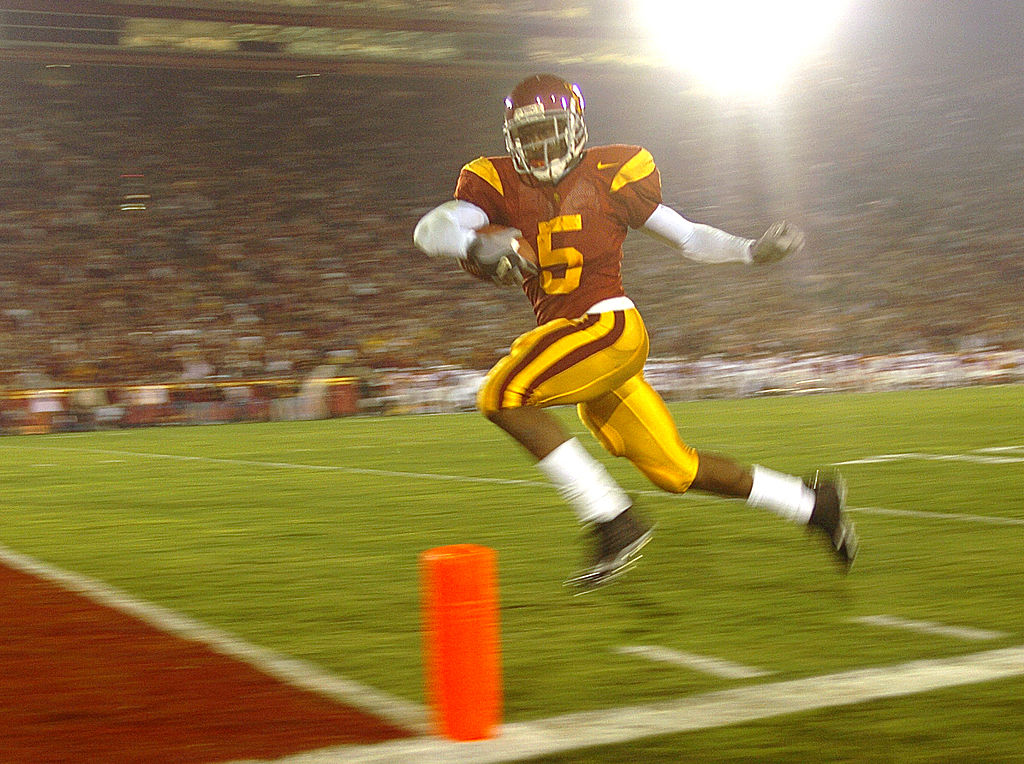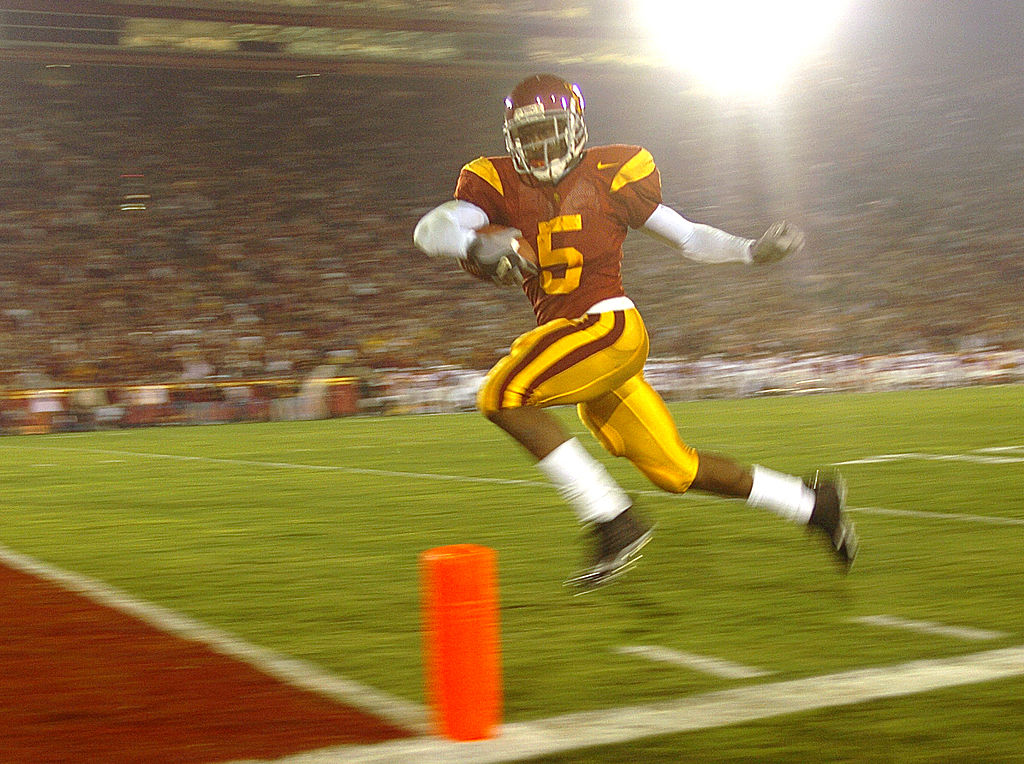 Despite never reaching the Pro Bowl, Reggie Bush is one of the highest-paid running backs in NFL history. Bush earned $63 million in 11 NFL seasons, a sizable chunk of which came from the Saints.
Reggie Bush trails only Adrian Peterson ($101 million) and Hall of Famer Edgerrin James ($68 million) among running backs' career earnings, according to Spotrac.
The NFL's oldest rookie contract rules certainly helped Bush's bank account. Bush signed a six-year deal worth $62 million, with over $26.5 million guaranteed, after the Saints drafted him.
That only goes for the money Bush earned from teams, though. He entered the NFL with various sponsorships and now works on Fox's college football coverage.
Reggie Bush wishes he got better financial advice
There are enough tragic stories of professional athletes earning millions of dollars, then blowing it all away during and after their playing days. Reggie Bush is doing his best to avoid that club.
With that said, Bush's money has been on his mind lately. He's still doing well financially — the Fox job helps — but Bush knows he could have retired with more money than he did.
In a recent interview with Playboy, Bush acknowledged he would change how he handled his finances.
"The one thing I wish I had early in my career is proper financial knowledge. I hired good agents, and I hired a good team. But I allowed that good team to make decisions for me. I'm not saying I'm going bankrupt, but if I had the proper knowledge back then, some things would be different."