11 Most Expensive College Football Tickets in 2016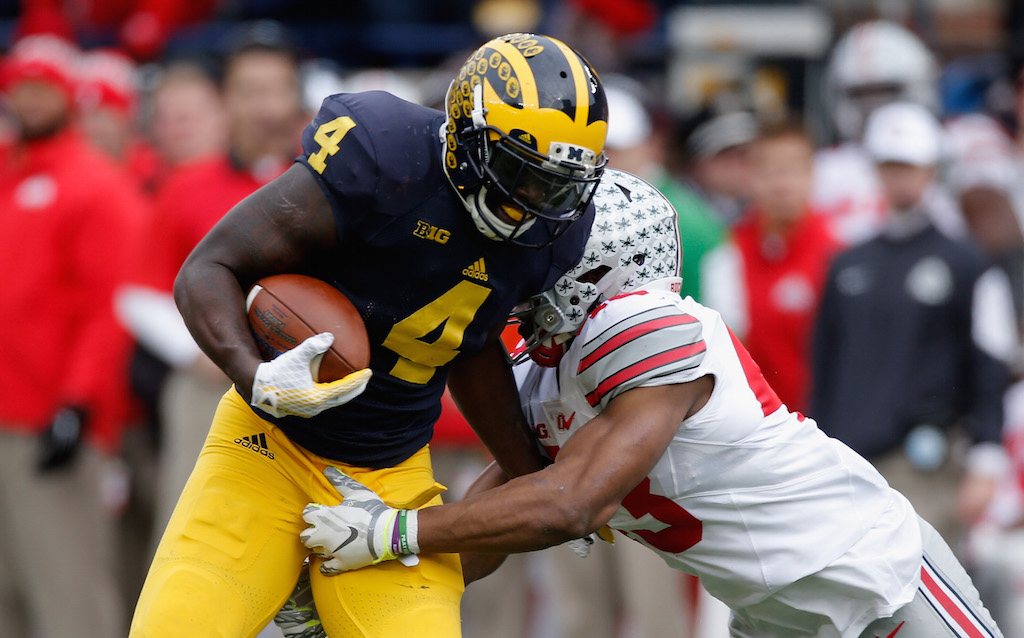 It doesn't matter if you're talking about the NFL or the game at the collegiate level, football is first and foremost a business. This may be a hard pill to swallow, but it's true. Money is and always will be a driving factor in this sport. Yet, once you're able to move past this — at times — uncomfortable fact, at least you can take solace in knowing that for those individuals fortunate enough to play college ball, there is something else at stake; something that's fully realized when rival programs square off on the field of battle: pride.
This sense of pride isn't just experienced by the players on the field, it's exuded by the fans in the stands as well as anyone who's ever been associated with the school. This connection, this unbreakable bond between the past and the present is what separates college football from the game at the professional level. Unfortunately, that doesn't mean a person's involvement, particularly when it comes to attending big-time college football games, is any less expensive.
Through the use of Vivid Sports' full ticket report, the good folks at Forbes were able to determine which college football games — based on the median ticket price — were the most expensive in 2016. With that in mind, here's a look at the 11 games this season that are pricier than the rest.
11. Oregon at Nebraska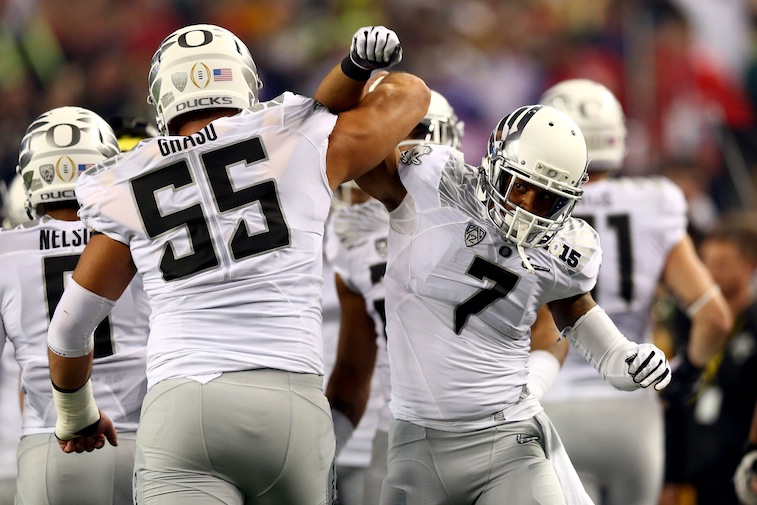 Median price: $318
Date: September 17, 2016
A showdown between the Oregon Ducks and the Nebraska Cornhuskers is not exactly what you'd call a "rivalry game," yet that doesn't make the tickets any less expensive. According to Vivid Seats, while you can get into the matchup on September 17 for as little as $114, the median price per ticket for this particular grudge match is $318. Although that's not as harsh as some tickets on this list, unless we actually had some skin in the game, we'd have a hard time dropping $300-plus on a game between the Ducks and the Cornhuskers.
10. Penn State at Pittsburgh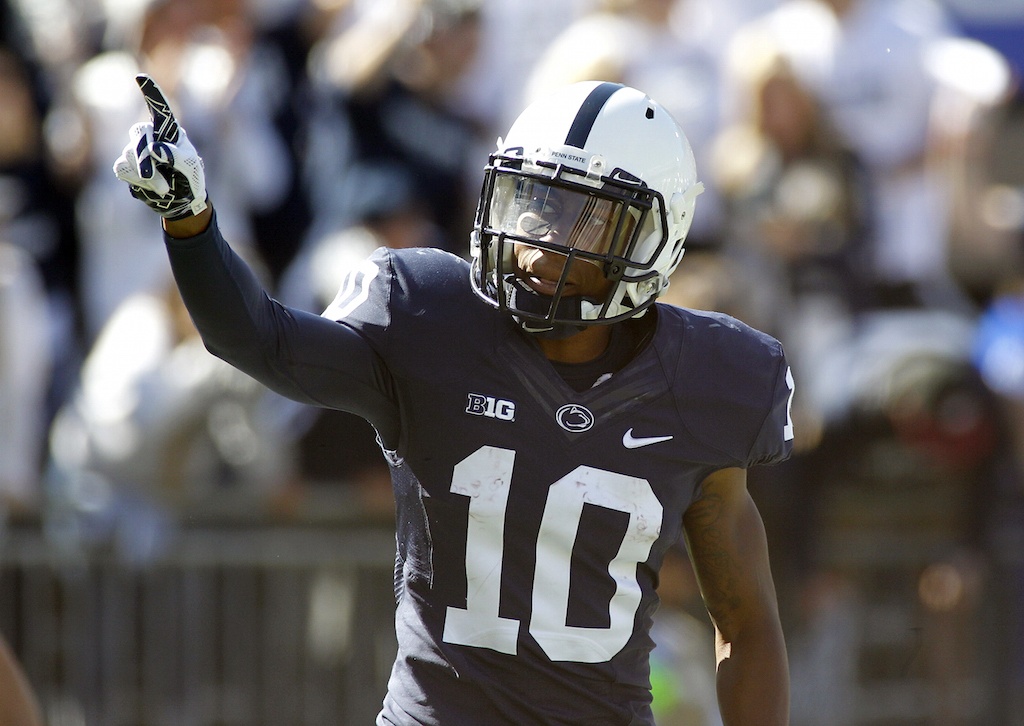 Median price: $359
Date: September 10, 2016
Never underestimate the excitement that stems from a matchup between two Pennsylvania powerhouses (OK, maybe not exactly "powerhouses"). Either way, in one of the more shocking turn of events, when the Penn State Nittany Lions travel to Heinz Field on September 10 to take on the Pittsburgh Panthers, you're looking at a median ticket price of $359. We bet yinz guys didn't see that one coming.
9. Notre Dame at Texas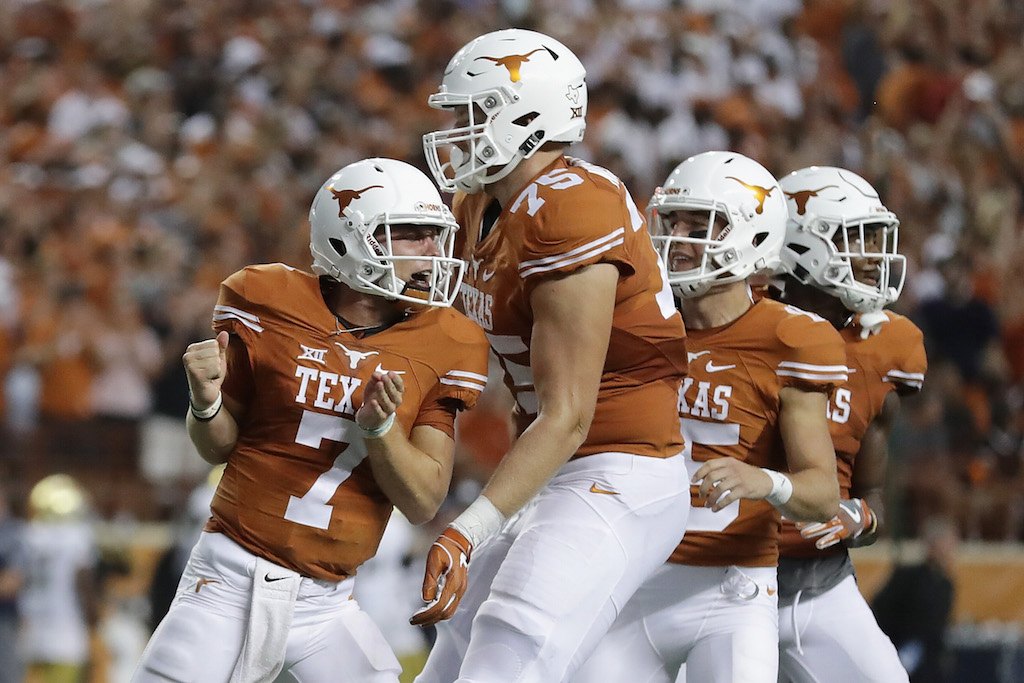 Median price: $365
Date: September 4, 2016
While this showdown between the Notre Dame Fighting Irish and the Texas Longhorns already went down, it had to have been worth the price of admission. For a median ticket price of $365, fans at Darrell K. Royal–Texas Memorial Stadium got to witness a double-overtime thriller that saw the Longhorns, in a massive Week 1 upset, drop the then-No. 10-ranked Irish 50-47. Unlike some of the other games on this list, we would've definitely paid to see this one in person.
8. Alabama at Tennessee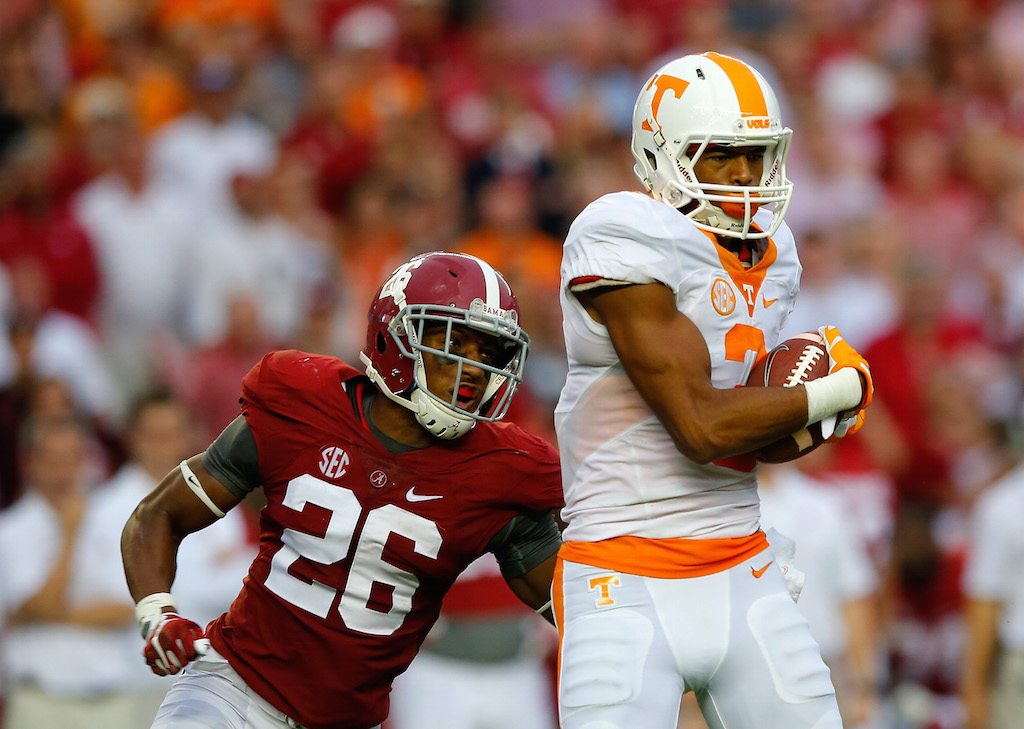 Median price: $376
Date: October 15, 2016
By the time the Alabama Crimson Tide roll (no pun intended) into Knoxville on October 15 to take on the Tennessee Volunteers, there's a good chance the home team will have fallen out of the AP Top 25. Still, this is a matchup between two notable SEC squads, so it will cost you a pretty penny to attend in person. Given how much the Tennessee faithful love their team, something tells us paying this sort of fee won't be a problem.
7. Michigan State at Notre Dame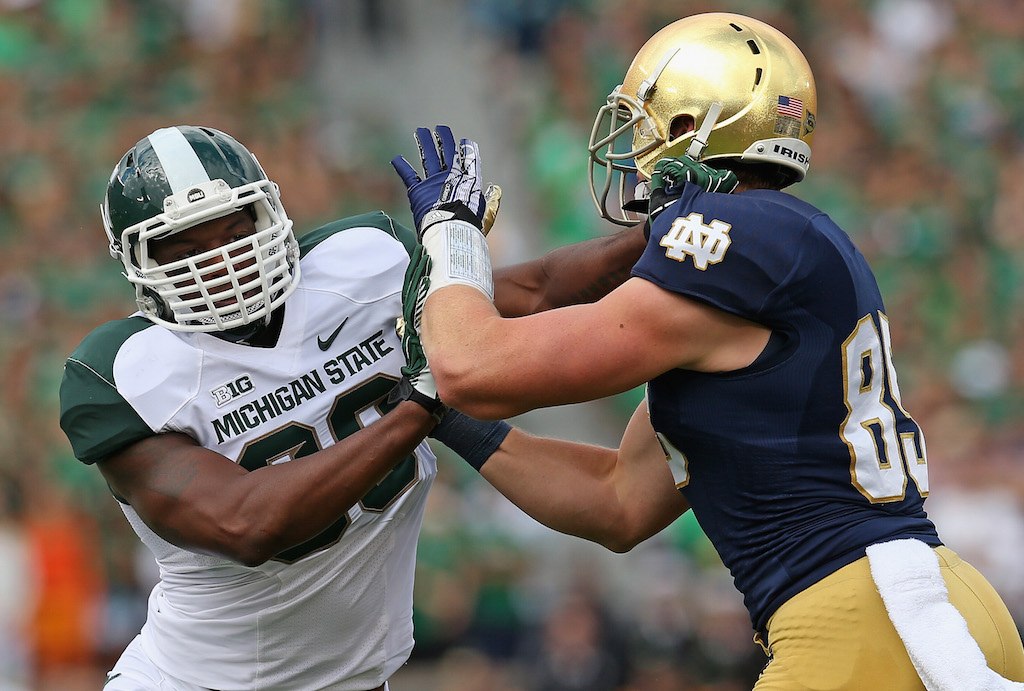 Median price: $390
Date: September 17, 2016
Notre Dame home games are usually on the more expensive side, but there's something special about the Michigan State Spartans coming to town on September 17. South Bend is hardly a trek for Sparty supporters, and we have a feeling that, even at $390 a pop, they'll be out in droves to cheer on their squad. After all, that's what real fans do.
6. Florida at Tennessee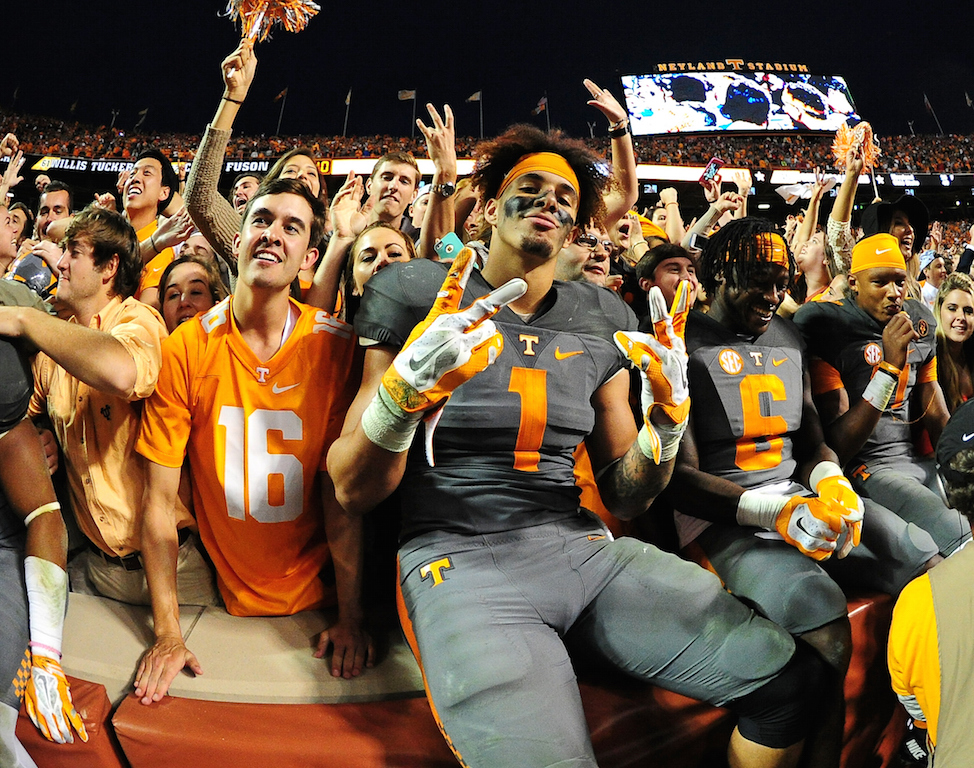 Median price: $393
Date: September 24, 2016
There is no love lost between the Florida Gators and the Tennessee Volunteers. This is common knowledge. Which is why it's hardly a surprise that the median ticket price for their September 24 matchup is $393. Still, when these two SEC foes take the field at Neyland Stadium, we expect to see a full house — even if it costs fans roughly $400 to attend.
5. Oklahoma vs. Texas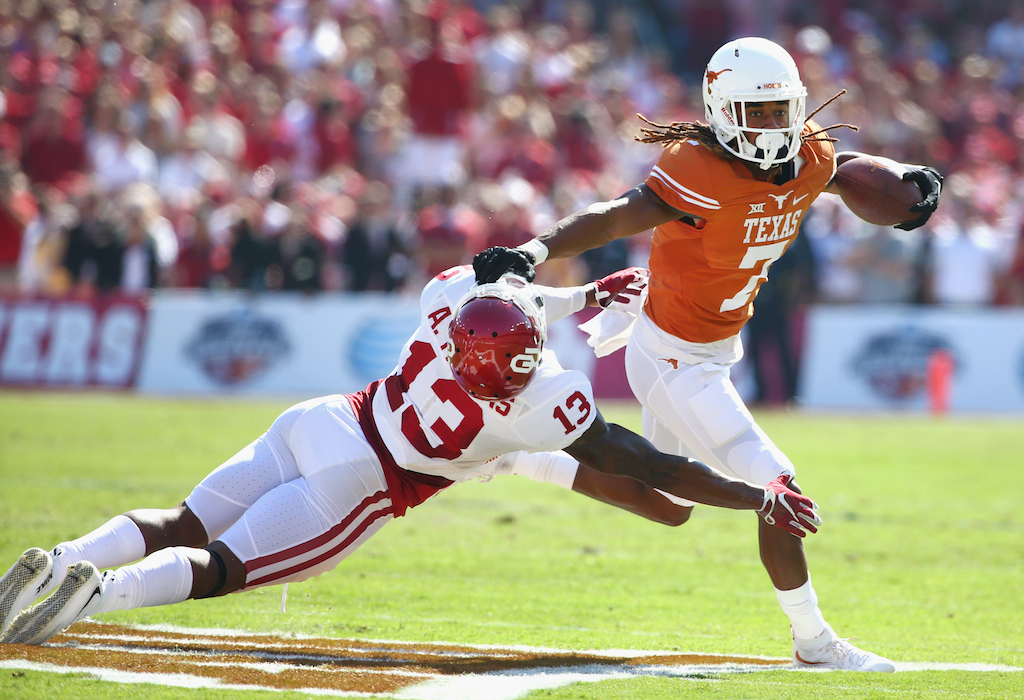 Median price: $438
Date: October 8, 2016
Oklahoma-Texas is easily one of the biggest rivalries is all of college football. If you're looking to just get into the game on October 8, you're in luck; the tickets are only $170 a piece. Of course, that number pales in comparison to the median price of $438, making this matchup the fifth most-expensive ticket in college football in 2016. Hey, this is the "Red River Showdown" we're talking about — sometimes an experience is worth shelling out big bucks.
4. Florida vs. Georgia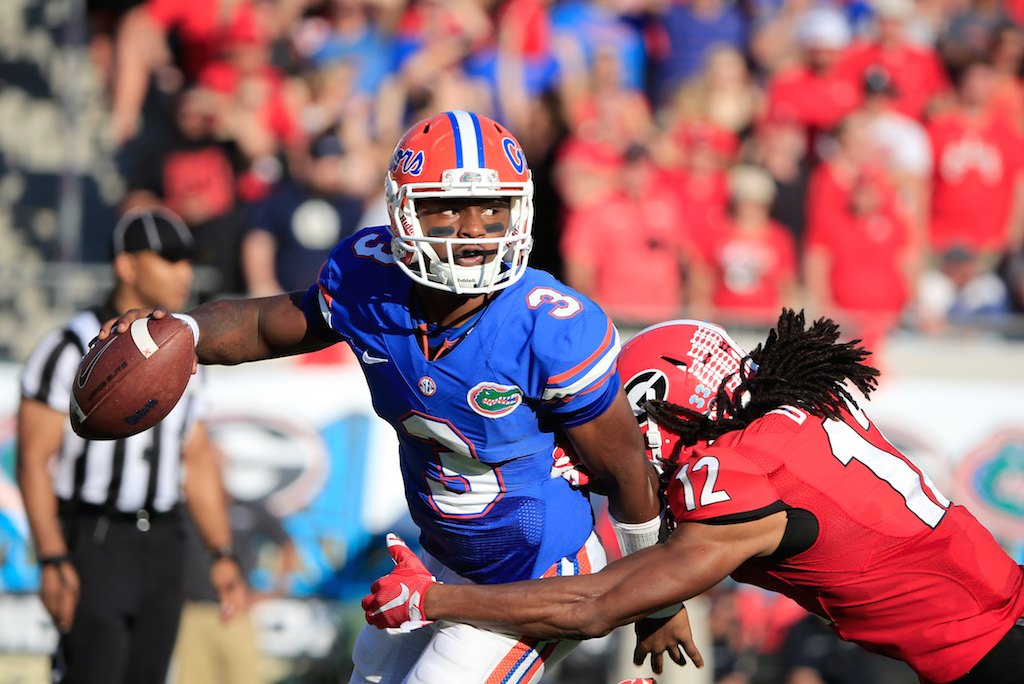 Median price: $459
Date: October 29, 2016
According to Forbes, the October 29 game between the Florida Gators and the Georgia Bulldogs is being marketed as the "World's Largest Outdoor Cocktail Party." As enticing as that sounds, we prefer to think of this matchup as the game between two programs that absolutely despise each other. We understand that doesn't have the same flow, but we feel it's much more appropriate. Plus, it would make us feel better about spending $459 on a ticket.
3. Auburn at Alabama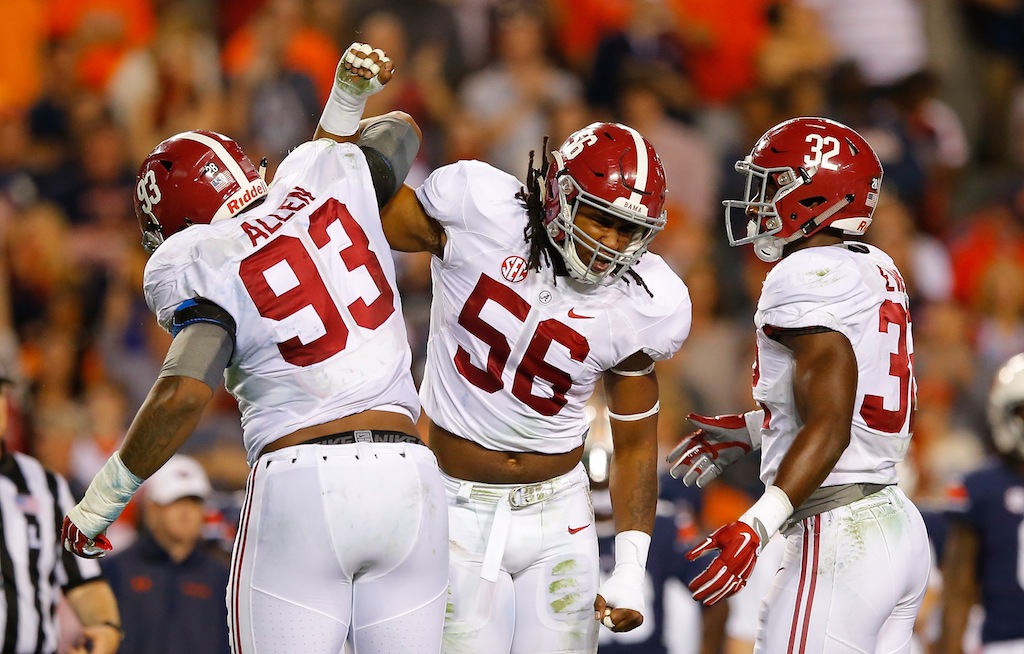 Median price: $469
Date: November 26, 2016
Speaking of heated rivalries, you can't forget about Alabama and Auburn; two schools that want nothing more than to beat each other to a pulp. When the Crimson Tide and the Tigers meet on the gridiron, it's not merely a football game, it's a fight for bragging rights in the state of Alabama. That's why they call it "The Iron Bowl." $469 a ticket? For real fans, that's money well spent.
2. Ohio State at Oklahoma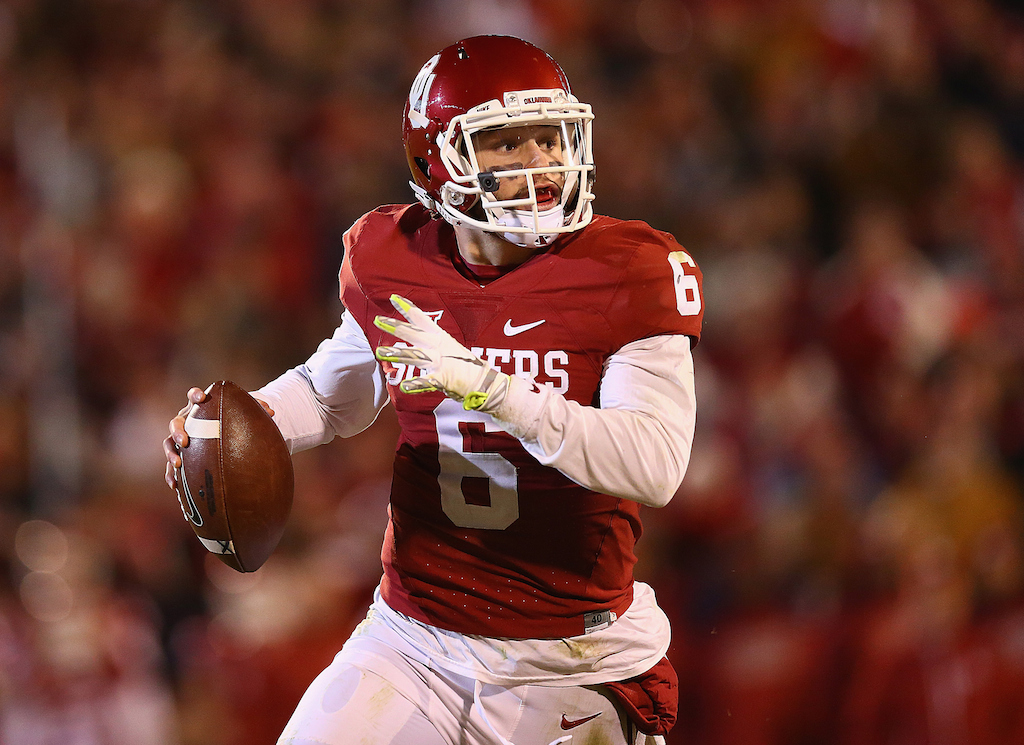 Median price: $484
Date: September 17, 2016
This September 17 showdown between the Ohio State Buckeyes and the Oklahoma Sooners will be the first meeting of these two powerhouses since 1983. In fact, according to Forbes, these programs have only ever met twice before. With both schools vying for a shot at a national championship, it makes sense that the median price ($484) of a ticket would be so high. As a result, we have only one question to ask: Who's coming with us to Norman, Okla.?
1. Michigan at Ohio State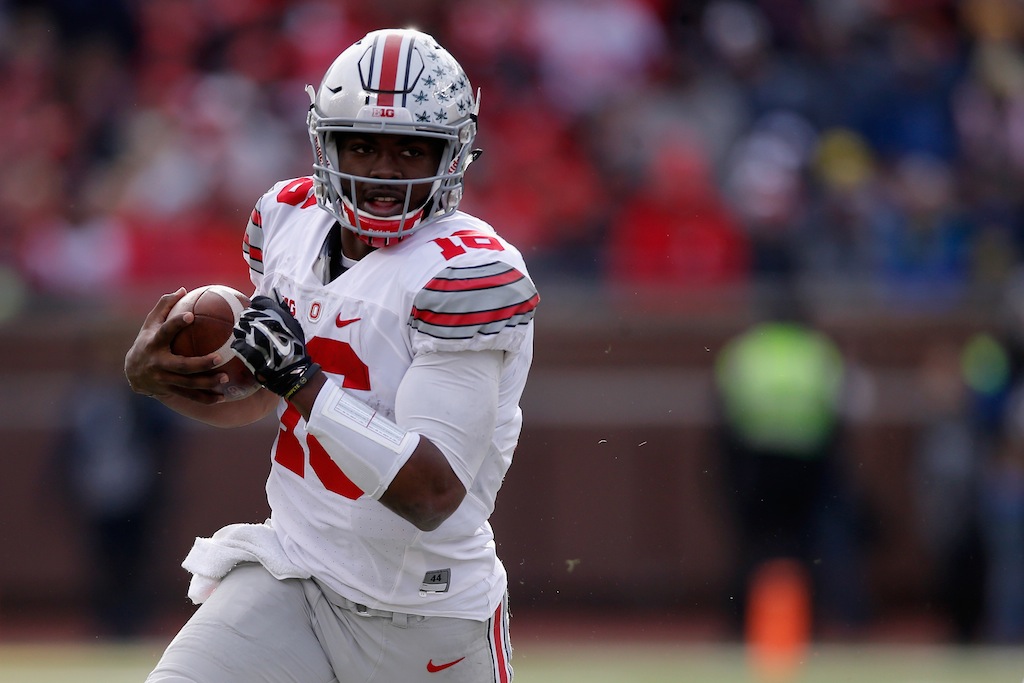 Median price: $539
Date: November 26, 2016
As if there was ever any doubt. Aside from the fact that Ohio State and Michigan are massive rivals, there are few games this season that have the potential to affect the College Football Playoff more than this November 26 showdown. After getting pummeled 42-13 at home last year by Urban Meyer and the Buckeyes, Jim Harbaugh and his Wolverines will be out for revenge in 2016. If you have $539 to spare, you might as well book a trip to Columbus. There are far worse things you could spend your money on.
Statistics courtesy of Forbes and Vivid Seats.