25 Most Expensive Contracts in NBA History
In the last few decades, professional sports has become one of the world's biggest cash cows. For evidence, one only needs to look at the level of production around any given NFL game. Or, you could note some of the TV contracts individual teams have signed in Major League Baseball. Or even the huge deal the NBA signed recently to keep games on ESPN and TNT for the next nine years.
Along with those big contracts, player salaries are rising as well. With the salary cap exploding in recent years, the NBA is seeing player contracts reach ridiculous heights. Some of the highest-paid players in the league are making more money now than the biggest superstars were just a handful of seasons ago. This isn't anything new, however.
With the growing economy, inflation, and the game becoming more globalized, we shouldn't be surprised that players make more money now than ever before. But which players have cashed in the most? Here are the 25 most expensive contracts in NBA history.
25. Chris Paul – five years, $107.3 million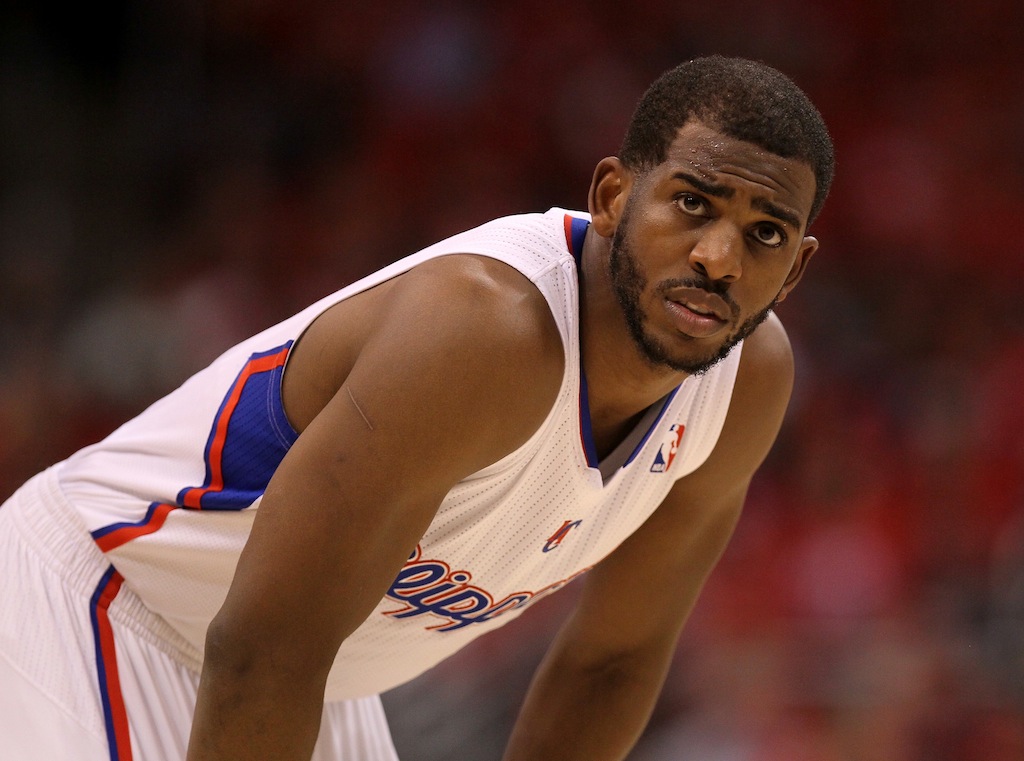 In the summer of 2013, point guard Chris Paul was coming off a season in which he averaged 16.9 points, 9.7 assists, and a league-best 2.4 steals per game for the Los Angeles Clippers. He was a free agent and not yet 28 years old, with a game that looked as though it would age well. In the end, there was little drama in Paul's free agency, as he returned to the Clippers on a five-year, $107.3 million contract that would run through the end of the 2017–18 season. So far, so good, as Paul has averaged 19.2 points and 10.3 assists in his first three seasons on the deal.
24. Chris Bosh – six years, $109.8 million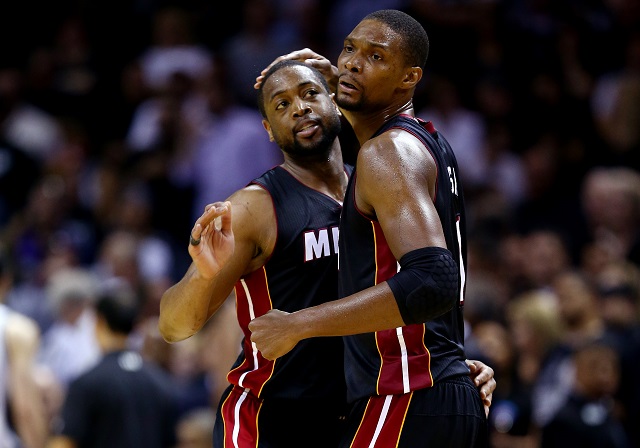 Back in the fateful summer of 2010, Chris Bosh made out like a bandit. Not only did Miami bring him to play on the Heat with LeBron James and Dwyane Wade, but Bosh got more money than Wade and a contract equal to James. The Heat signed him to a six-year, $109.8 million contract with the intention of helping lead the team to glory. It was a success, by most measures, as the Heat won two championships and made four consecutive trips to the NBA Finals. Bosh actually opted out after his fourth year on the deal, but we'll discuss that later.
23. LeBron James – six years, $109.8 million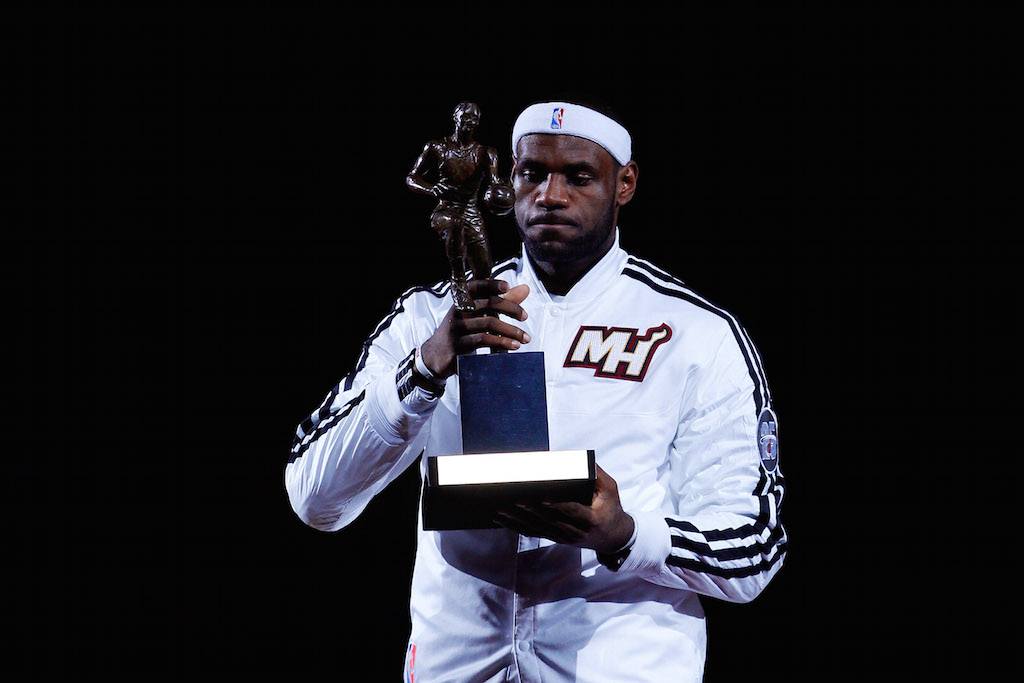 Speaking of James, he falls right in line with Bosh on the list. He famously took his talents to South Beach to the tune of six years, $109.8 million. He, like Bosh, opted out after just the fourth year on the deal. But in that time, James won back-to-back MVP awards, back-to-back NBA championships, and made the first four of what is now six consecutive trips to the NBA Finals. Even if he did eventually return to Cleveland, it was money well spent.
22. Gilbert Arenas – six years, $111 million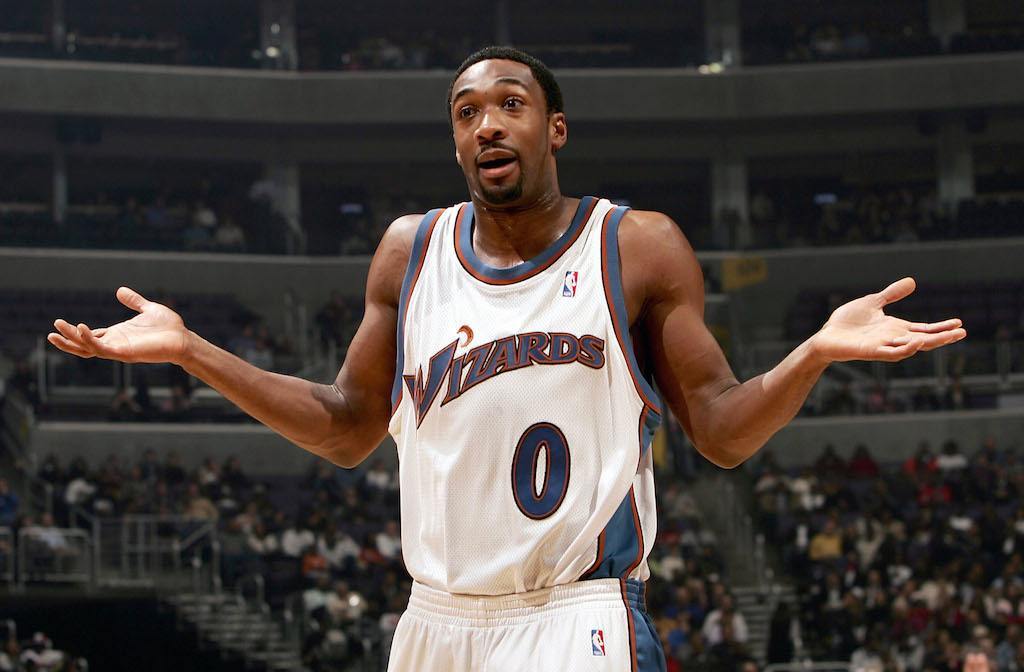 On the complete opposite side of "money well spent" there's the contract Gilbert Arenas signed with the Washington Wizards back in 2008. Arenas, then 26 years old, was injured but coming off a season with Washington the previous year in which he averaged 28.4 points in 39.8 minutes per game. The Wizards signed him to a six-year, $111 million contract in July 2008, but injuries limited him to 121 games over the next four seasons in which he averaged 13 points on 38.6% shooting, making this one of the worst contracts of all time.
21. Marc Gasol – five years, $113.2 million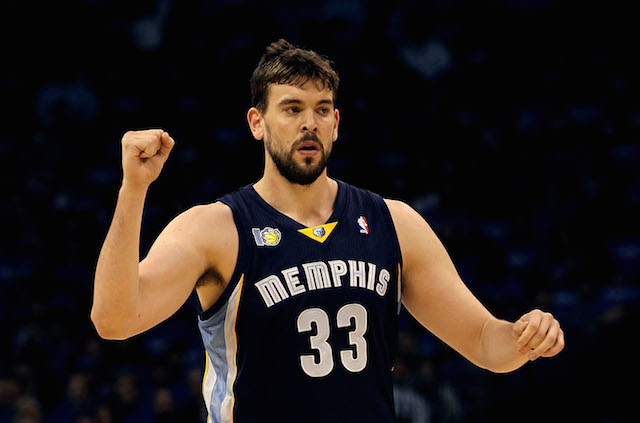 Many people don't know it, but Marc Gasol was actually acquired by the Memphis Grizzlies in the deal that sent Pau Gasol to the Los Angeles Lakers. The franchise has had a big man named Gasol in the lineup every year since Pau was drafted, all the way back in 2000–01. After another successful year with Marc, in which he averaged 17.4 points in 81 games, the Grizzlies locked him up on a five-year, $113.2 million contract that will take him through at least the 2019–20 season when he can opt out of the final year.
20. Kevin Love – five years, $113.2 million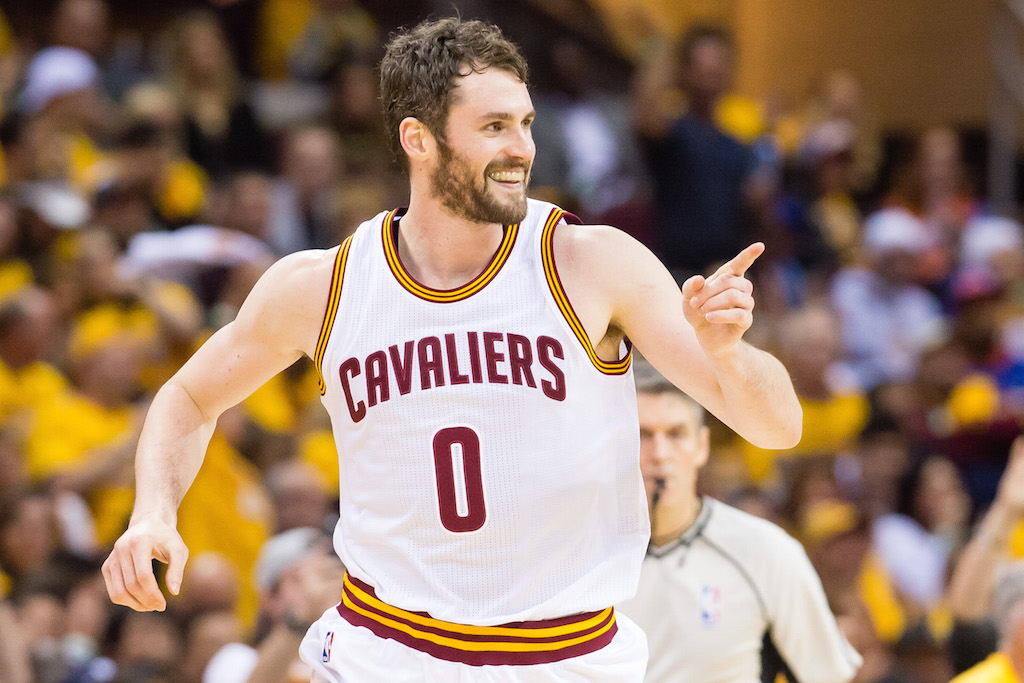 Back in the summer of 2015, Kevin Love came off a trade to the Cleveland Cavaliers having a rough first season as he adjusted to no longer being the best — or even second-best — player on the court. He also had a dislocated shoulder to end his playoff run with the team. The Cavs gave Love a five-year, $113.2 million contract to rebound, shoot three-pointers, and be their third option on offense. So far, things are looking good; Love was an integral part of the 2015–16 championship team.
19. Al Horford – four years, $113.3 million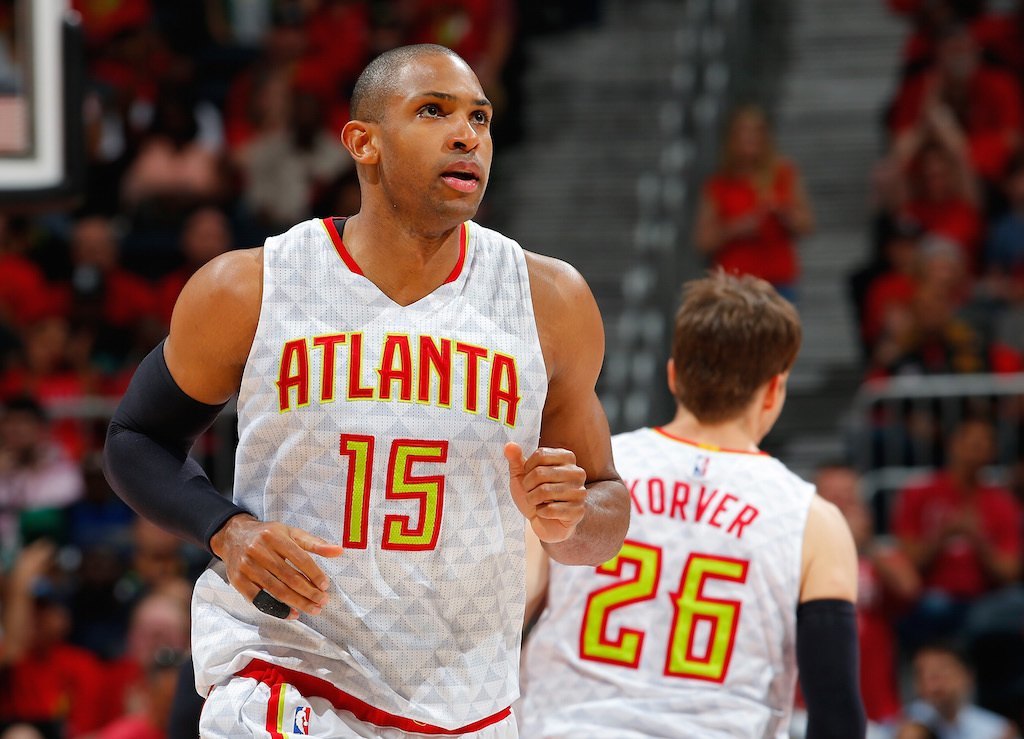 Al Horford is the first player on this list who absolutely cashed in last summer. One of the more consistent and quality big men in the NBA — even if he's unspectacular — 30-year-old Horford averaged 15.2 points and 7.3 rebounds over the last two healthy seasons in Atlanta with the Hawks. The Boston Celtics swooped in this summer, giving Horford four years and $113.3 million with the hope that he will help push the franchise over the top and into contender status.
18. Chris Bosh – five years, $118 million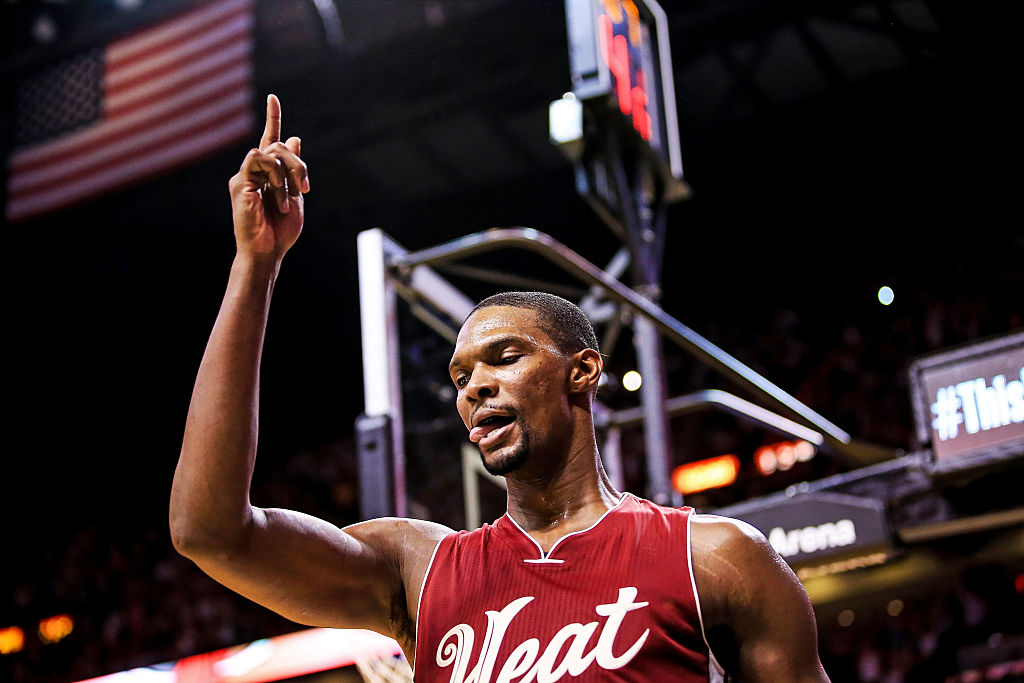 Back to Bosh, who we previously noted opted out of his contract following the 2013–14 season in Miami. He ended up returning to the Heat, signing a five-year, $118 million contract to help rebuild the team with Wade and other quality players such as Goran Dragic and Luol Deng. But blood clot issues unfortunately limited Bosh just 97 games the last two years, causing him to miss the playoffs in both seasons and bringing his career into doubt.
17. James Harden – four years, $118.1 million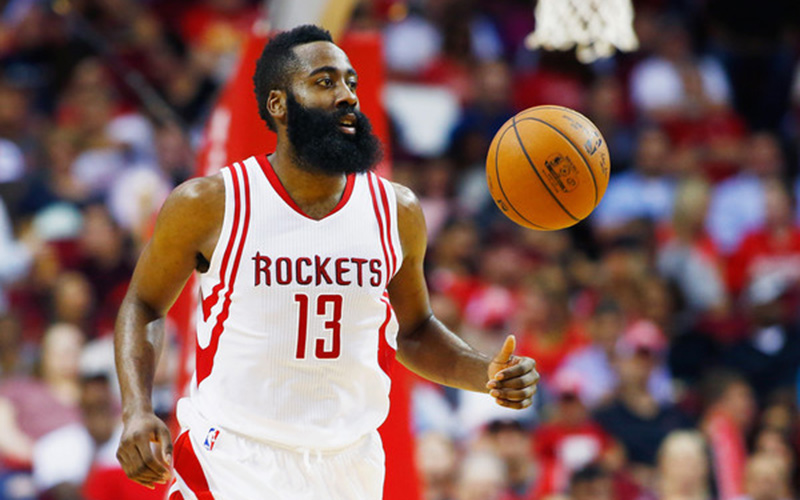 James Harden was traded to the Houston Rockets from the Oklahoma City Thunder just prior to the beginning of the 2012–13 season. Since then, he's experienced reasonable success in Houston alongside center Dwight Howard, including getting all the way to the Western Conference Finals two seasons ago. Howard is gone, but Harden has made his intention to stay very clear; he signed a four-year, $118.1 million contract extension this last summer, keeping him around through at least the 2019–20 season when he can opt out.
16. Nicolas Batum – five years, $120 million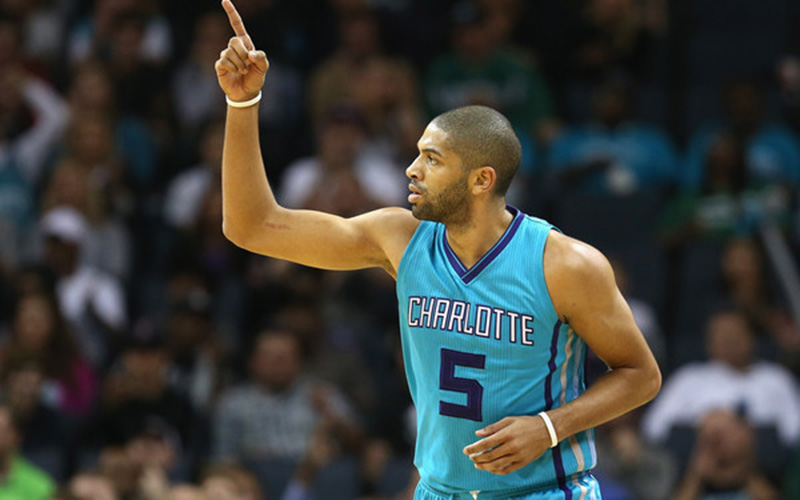 Nicolas Batum is yet another one of those players who you wouldn't really expect to appear this high on the list and ahead of so many great players. But, here he is — thanks in large part to the rising salary cap. Batum hit free agency this last offseason at a fortunate time, coming off his first season with the Charlotte Hornets. He averaged 14.9 points and 5.8 assists — both career highs — and was rewarded by the Hornets with a five-year, $120 million contract for his efforts.
15. Shaquille O'Neal – seven years, $120 million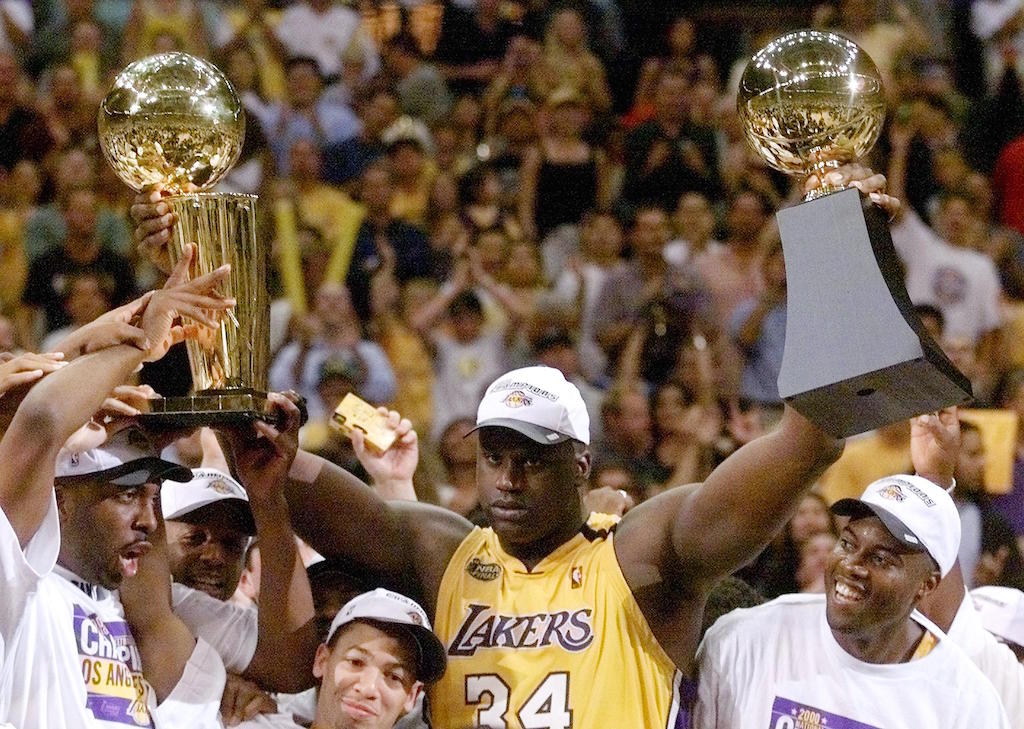 This one is taking it back, old school. Shaquille O'Neal, a 24-year-old coming off an NBA Finals appearance and an Eastern Conference Finals appearance against the Chicago Bulls, stunned the NBA when he left the Orlando Magic and signed a seven-year, $120 million contract with the Los Angeles Lakers. It couldn't have been any better for LA, who won three championships and saw Shaq average 27 points and 11.8 rebounds in his eight-year tenure with the team. The Magic took years to recover.
14. Tim Duncan – seven years, $122 million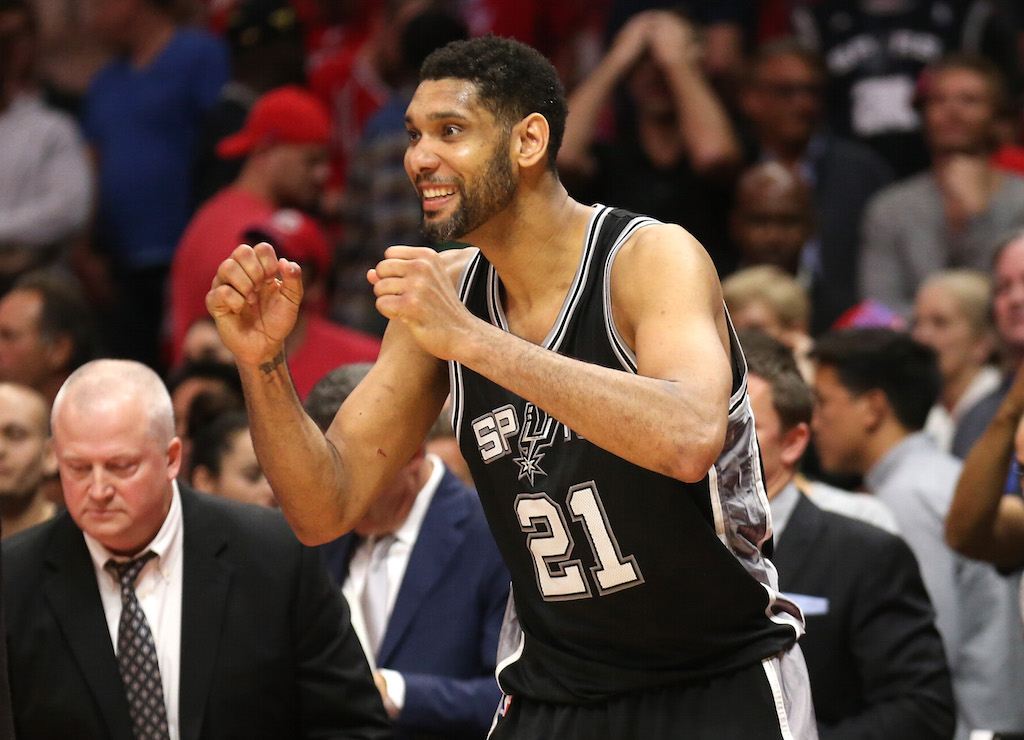 Fans never felt like there was any real danger that Tim Duncan would leave the San Antonio Spurs. Back in 2003, he signed the largest contract of his playing career, locking himself in with a seven-year, $122 million deal that took him through the 2009–10 season. At the time, he just won his second NBA championship and was named the Finals MVP, so it seemed like a smart signing — and it was. Duncan led the Spurs to three more championships before retiring following the 2015–16 season.
13. Chris Webber – seven years, $122.7 million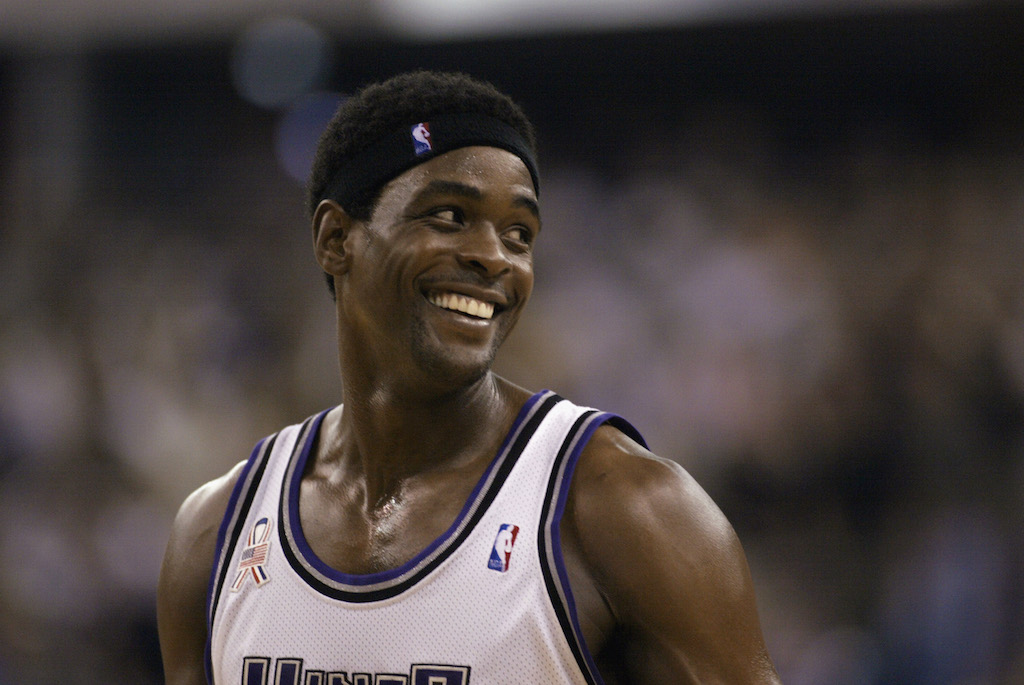 Chris Webber was acquired after the 1997–98 season by the Sacramento Kings in a deal focused around a swap for shooting guard Mitch Richmond. He immediately helped galvanize the Kings franchise, leading them to the playoffs in 1998–99 and turning the team into a title contender. When he was eligible to become a free agent in 2001, there was no other option for Webber than to return to Sacramento — and he did, on a seven-year, $122.7 million deal. He stuck around with the Kings until they traded him mid-season to the Philadelphia 76ers in 2005.
12. Joe Johnson – six years, $123.7 million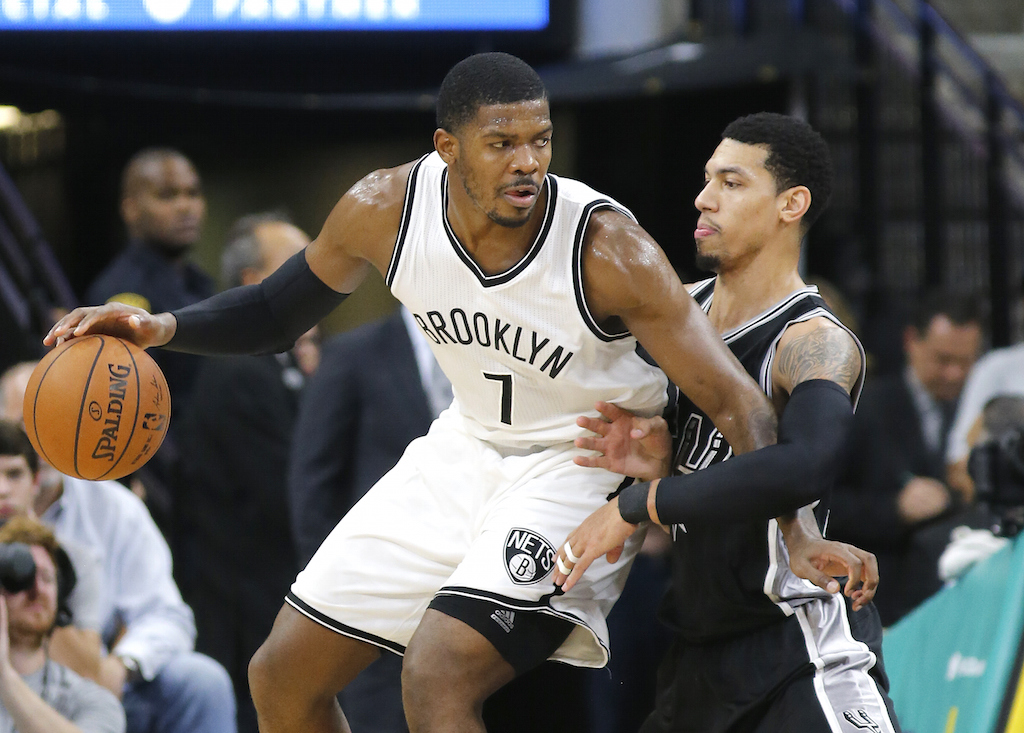 With plenty of players teaming up and taking less money for a chance to contend, the player who made out the best was 29-year-old guard Joe Johnson. A free agent with the Atlanta Hawks, Johnson decided to return to Atlanta on a six-year, $123.7 million contract that ran through the end of the 2015–16 season. He only played two more seasons in Atlanta before being dealt to the Brooklyn Nets and eventually waived by the Nets midway through this last season.
11. Carmelo Anthony – five years, $124.1 million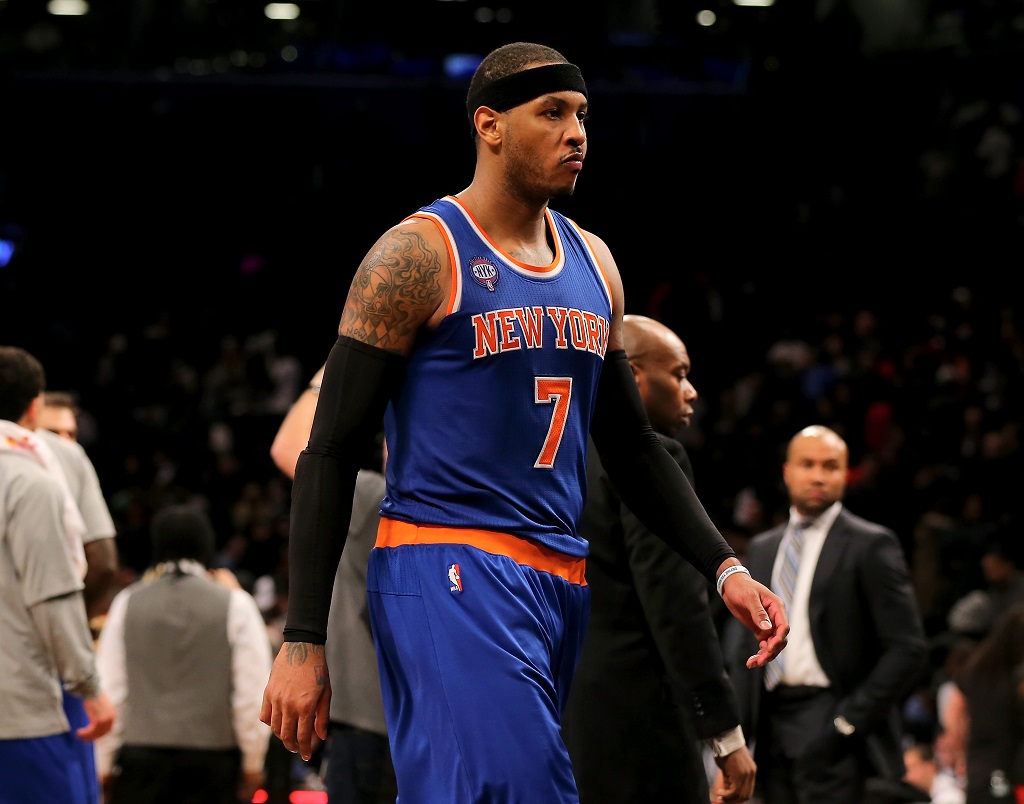 After basically forcing his way into a trade to the New York Knicks back in 2011, Carmelo Anthony finally hit the free agent market in the summer of 2014. While many thought he'd surely return to New York, there was a growing sense that he wanted to leave and sign with the Chicago Bulls and have a chance at contending. He ultimately re-signed with the Knicks for five years and $124.1 million, averaging 22.7 points on 43.8% shooting in the first two years of the deal — without making the playoffs.
10. Rashard Lewis – six years, $126 million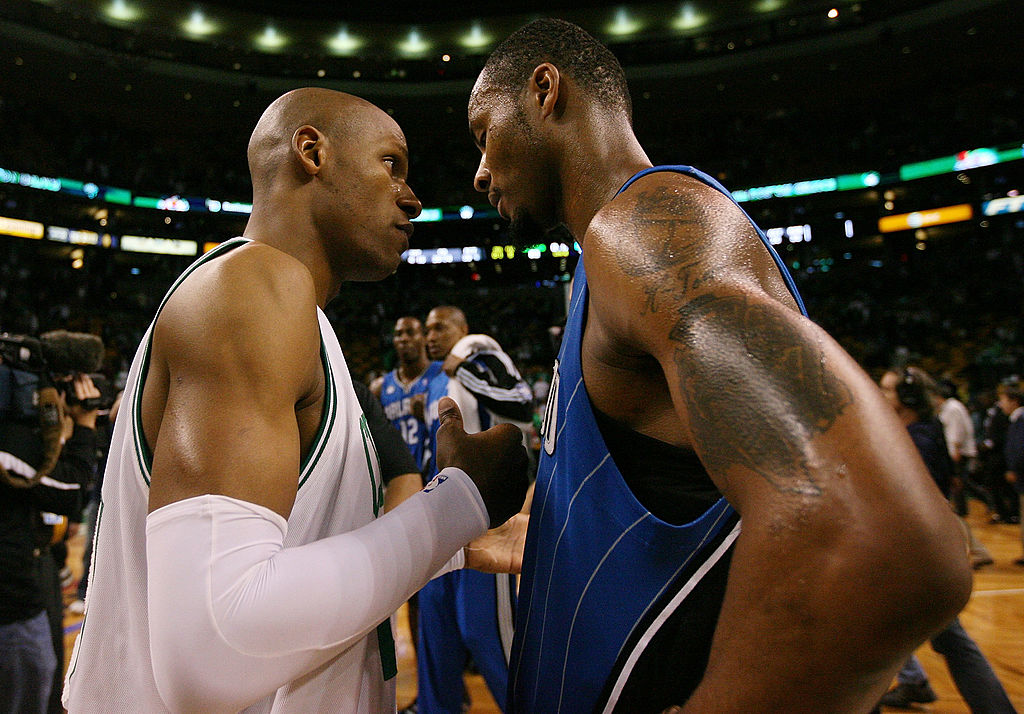 After averaging 16.6 points per game in the first eight years of his career with the Seattle Sonics, free agent Rashard Lewis chose to sign with the Orlando Magic in the summer of 2007 — on a six-year, $126 million deal. He performed well in the first few years, making an All-Star team in 2008–09 and helping lead the team to their first NBA Finals appearance since 1994–95. But Lewis's production dropped off fast, and he averaged just 7.2 points per game over the final four years of his career — including the final three years of his contract.
9. Kevin Garnett – six years, $126 million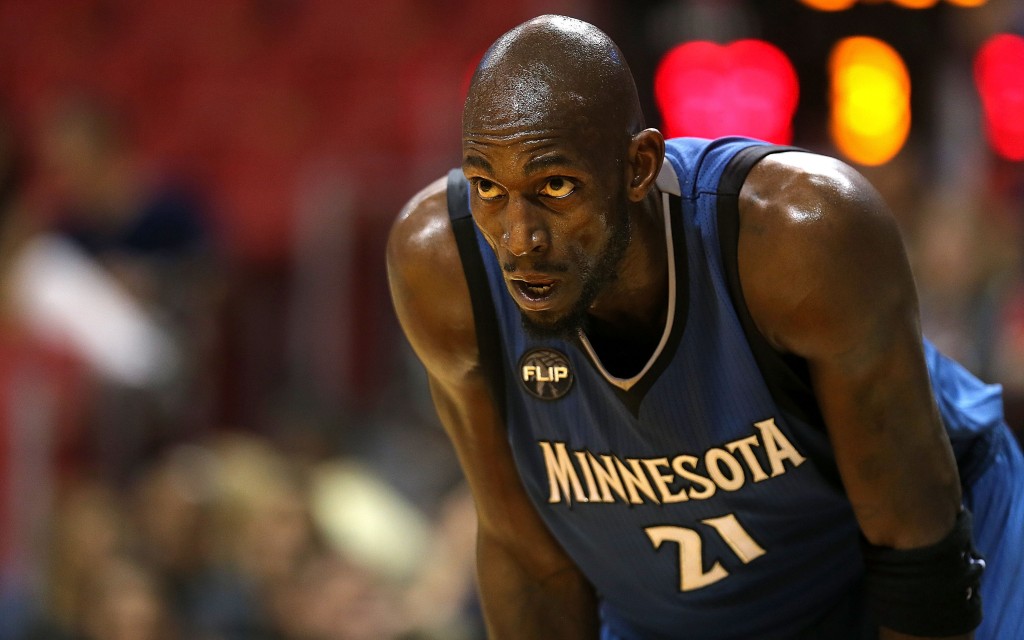 By the time the Minnesota Timberwolves signed Kevin Garnett to a six-year, $126 million contract extension in 1999, he was already well-established as one of the best young players in the game. He spent the next several seasons proving his worth, averaging 22.6 points, 12.7 rebounds, and 5.3 assists for the T-Wolves. His time in Minnesota eventually ran out, however, after he was only able to get the team out of the first round of the playoffs one time. They traded Garnett to the Boston Celtics in 2007, and he won a championship in his first season in Boston.
8. Jermaine O'Neal – seven years, $126.6 million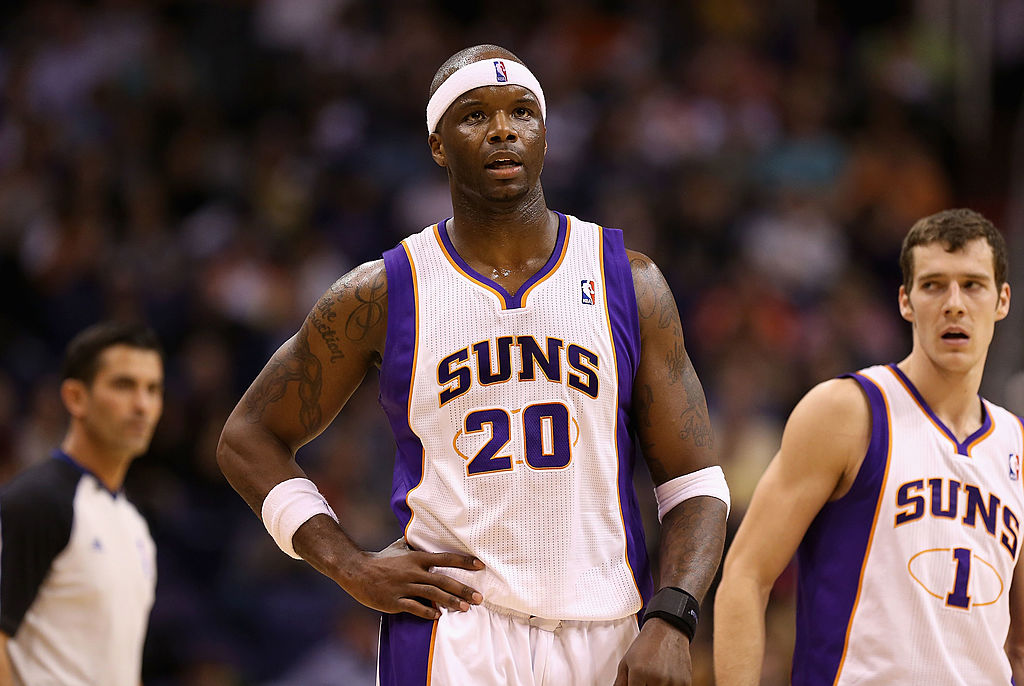 Back in 2000, the Indiana Pacers took a risk on a 21-year-old center with tons of potential when they traded Dale Davis to the Portland Trail Blazers. Jermaine O'Neal had been in the NBA for four years, but held averages of just 3.9 points and 3.1 rebounds during that time. He immediately broke out for the Pacers, averaging 17.4 points and 10.2 rebounds over the next three seasons. He was rewarded after the 2003 seasons with a seven-year, $126.6 million contract — and he kept producing at a high level for four more years before beginning to decline.
7. Bradley Beal – five years, $127.2 million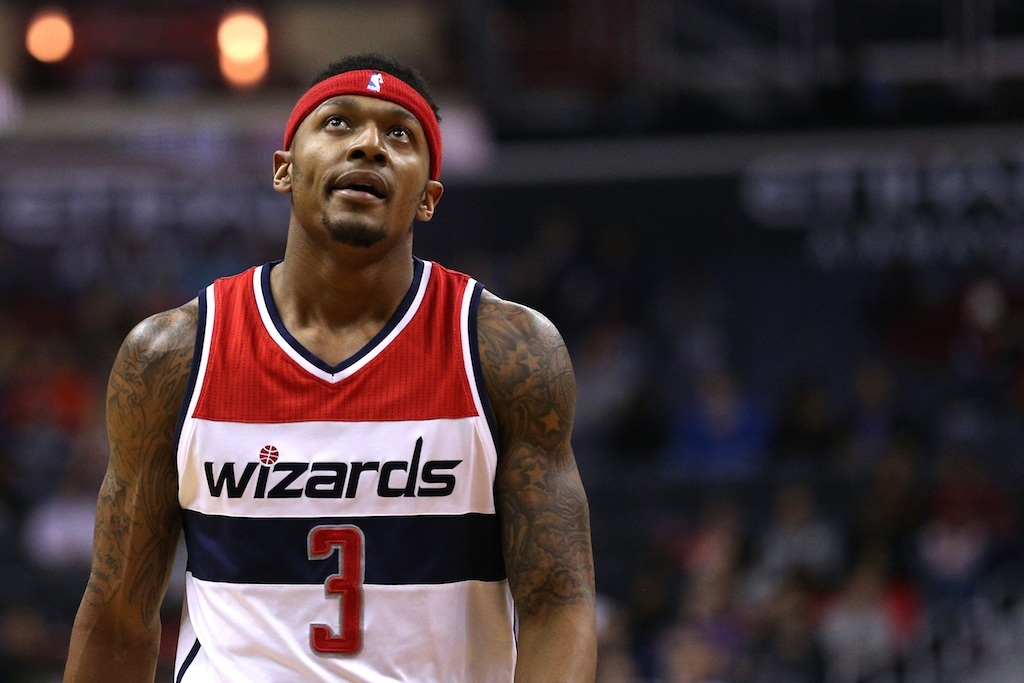 The Washington Wizards went into the 2016 offseason with the hope that they'd be able to convince hometown boy Kevin Durant to sign with them. That would've involved shooting guard Bradley Beal being let go for cap reasons, but fortunately for Beal the Wizards were quite a bit more interested in signing him once Durant inked with the Golden State Warriors. The Wizards gave the 22-year-old shooter a five-year, $127.2 million deal that runs through 2020–21.
6. Andre Drummond – five years, $127.2 million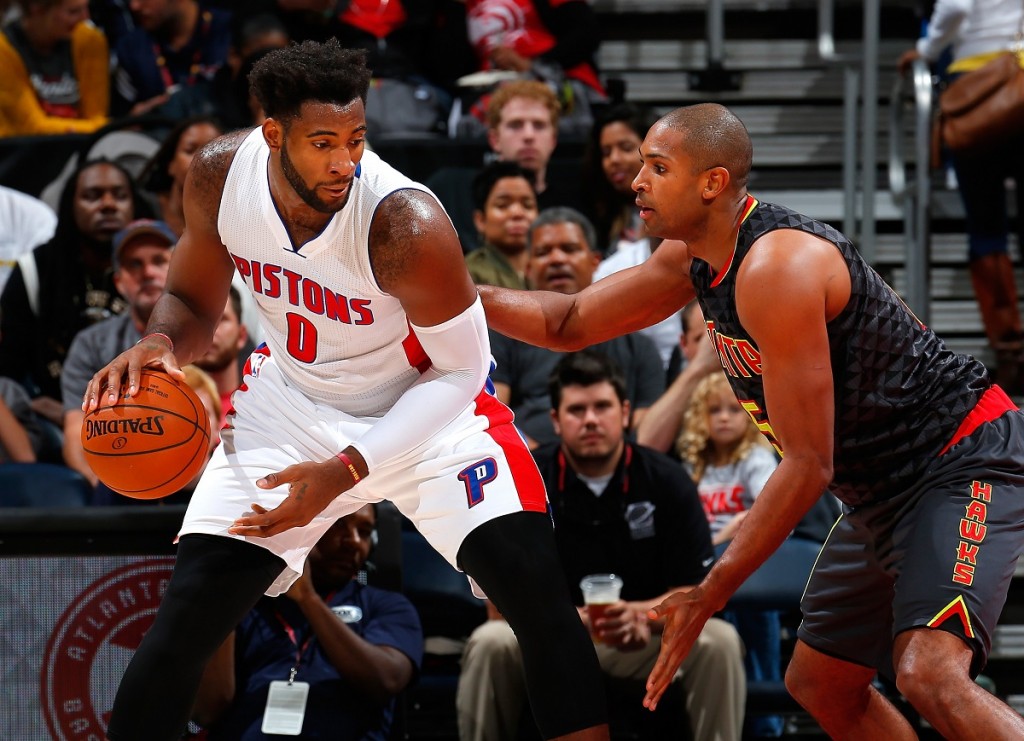 Andre Drummond will be just 23 years old and in his fifth NBA season this year, and he's already one of the most-well-paid players in the history of the game. Drummond set career highs with 16.2 points and 14.8 rebounds last season, making his first All-Star team and leading the Detroit Pistons to the playoffs for the first time since he was drafted. He was rewarded with a max contract, getting five years, $127.2 million to stick around and be the cornerstone of the franchise for the next several years.
5. Anthony Davis – five years, $127.2 million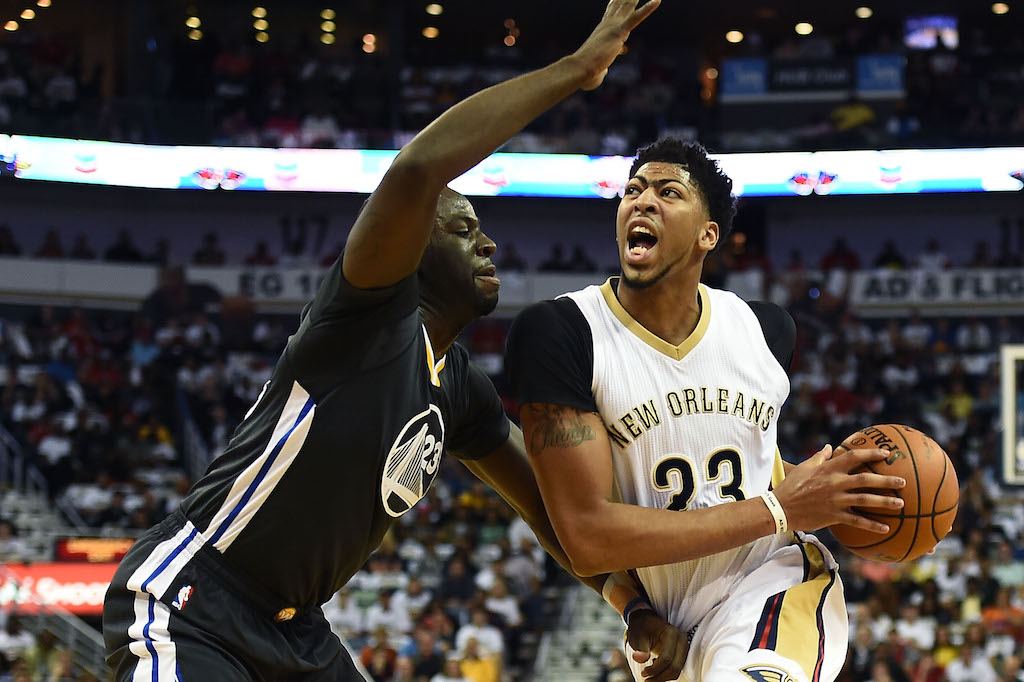 In the same boat as Beal and Drummond, Anthony Davis of the New Orleans Pelicans also received a five-year, $127.2 million contract. The difference, however, was that Davis didn't wait until he was a free agent, instead opting to sign a contract extension after the 2014–15 season. The 22-year-old center averaged 24.3 points and 10.3 rebounds in 61 games for the Pelicans last year and is one of the best and most exciting young players in the NBA today.
4. Kobe Bryant – seven years, $136.4 million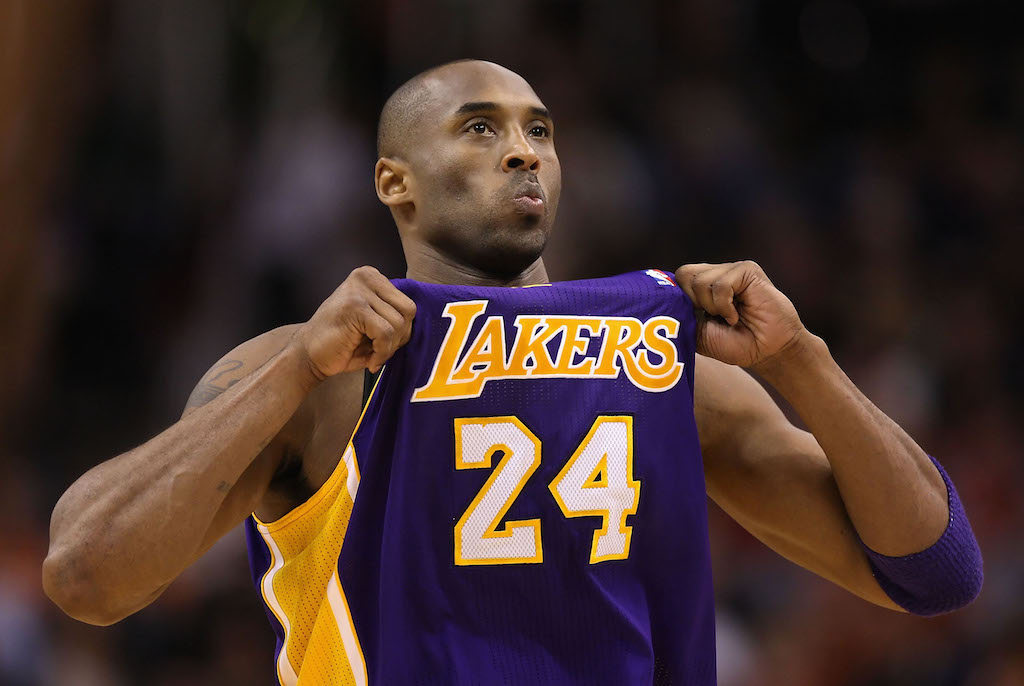 In the summer of 2004, Kobe Bryant flirted with the idea of leaving the Los Angeles Lakers for a brief period. After entertaining contract offers from the Chicago Bulls and Los Angeles Clippers, Bryant decided to stick with the Lakers on what was then the richest contract in NBA history for seven years and $136.4 million. It ended up being a wise move, as the Lakers surrounded Bryant with talent and allowed him the ability to lead the franchise to two more NBA championships in 2009 and 2010.
3. DeMar DeRozan – five years, $139 million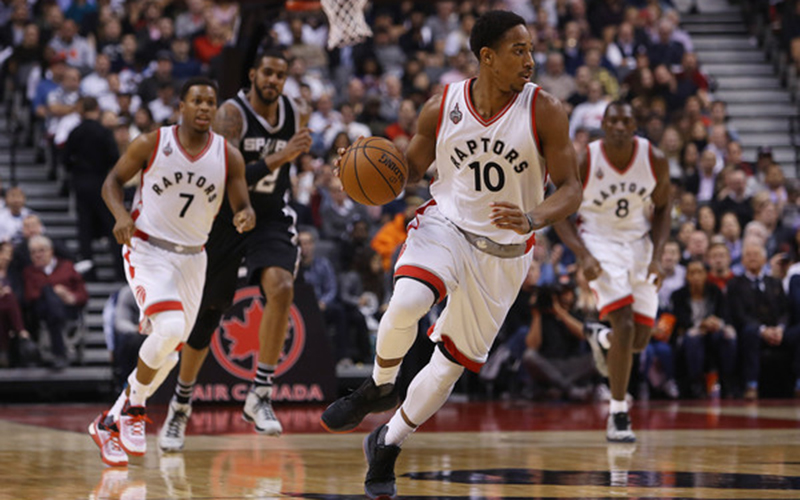 Now we've reached the portion of the list where the names, in relation to their rank, begin to confound us. DeMar DeRozan is a nice player for the Toronto Raptors. He averaged 23.5 points per game on 44.6% shooting last year and helped lead the Raps to the second-best record in the Eastern Conference and their first appearances in the conference finals in franchise history. His reward? An earth-shattering five-year, $139 million contract. Toronto better hope for more internal improvement from DeRozan, because otherwise their team doesn't appear to be a true challenger for the championship in a league with the Cavaliers and Warriors.
2. Damian Lillard – five years, $139.9 million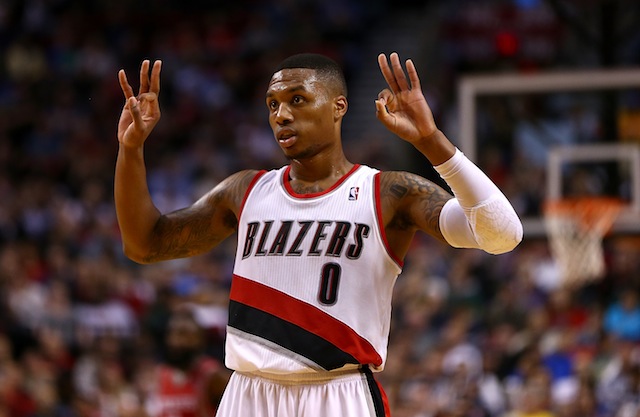 Damian Lillard broke out for the Portland Trail Blazers last year in LaMarcus Aldridge's absence, averaging career bests in both points (25.1) and assists (6.8). He even led a Portland team that seemed to dead in the water to a 33-18 record after Christmas and past the Clippers in the first round of the playoffs. He earned a five-year, $139.9 million contract extension in the offseason, pairing him with talented shooting guard C.J. McCollum — who just made the cut on this list — for the next several seasons. Barring any unforeseen injuries, they should continue to be one of the best backcourt tandems in the league.
1. Mike Conley Jr. – five years, $152.6 million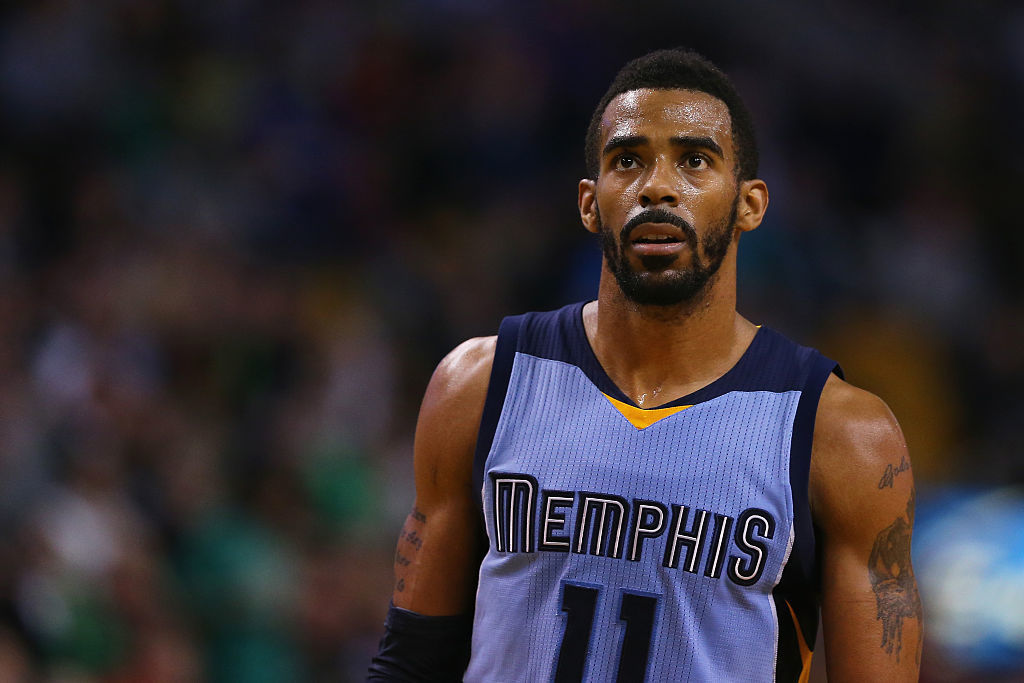 Probably the most surprising contract of the free-agent period last summer involved Memphis Grizzlies point guard Mike Conley Jr. He's a fine player, no doubt, but for a soon-to-be 29-year-old coming off averages of 15.9 points, 6.1 assists, and 44.1% shooting from the field over the last four years of his career, it's perplexing that the Grizzlies dished out a five-year, $152.6 million contract to keep him with the team. After finishing 42-40, it may have been a better idea to simply save the money, rebuild, and try to give that money to a better player down the road instead of giving a mediocre point guard the biggest contract in NBA history.
Follow Ryan on Twitter @RyanDavisBP
Statistics courtesy of ESPN and Basketball-Reference.