Ezekiel Elliott and Dak Prescott Met for the First Time in an Unexpected Way
Few teams in football have a quarterback-running back duo as effective as the Dallas Cowboys. Though they've both been in the news in recent years for their contract negotiations, both Dak Prescott and Ezekiel Elliott have shown they can play at a high level. They've been two of the big reasons why the Cowboys have been so competitive over the past few seasons. 
According to ESPN, both players were actually part of the same 2016 draft class, and the story of how they met may surprise you. Let's take a look back at their individual impacts on the Cowboys' franchise and how they met in an unexpected way. 
The impact of Dak Prescott on the Dallas Cowboys
Prescott didn't arrive with the pomp and circumstance of Elliott. He was drafted as a backup. When Tony Romo was injured, Prescott found himself thrust into one of the most high-profile jobs in all of sports: quarterback of the Dallas Cowboys.
Prescott has risen to the occasion and performed admirably in the role. While Dallas is going back and forth on whether to sign him to a long-term extension, there's no doubt that Prescott is one of the best young quarterbacks in the league. He doesn't commit many turnovers and has the ability to get the ball downfield consistently. 
The impact of Ezekiel Elliott on the Dallas Cowboys
Elliot came in with great expectations as a high draft pick. After a great career as a rusher at Ohio State, he entered the league with plenty of promise and potential. He's lived up to that. Elliott is probably the most effective part of the Dallas offense, running behind their stalwart offensive line.
While Prescott has a solid arm, it's Elliott's consistently great running ability that sets the tone for the Dallas offense. In an era where the passing game is paramount, Elliott is a throwback. He's a big running back who also possesses elusive quickness but isn't afraid to grind out a few extra yards by lowering his helmet. 
How Ezekiel Elliott and Dak Prescott met for the first time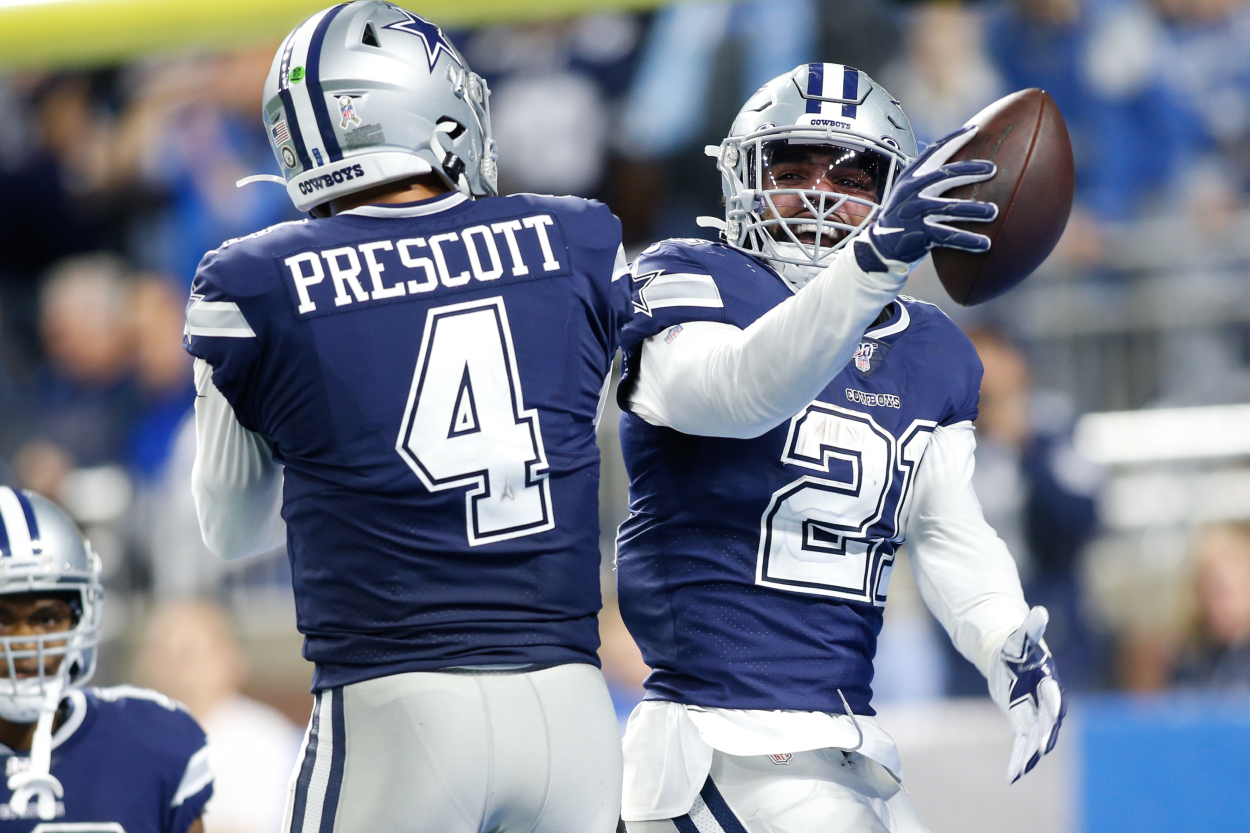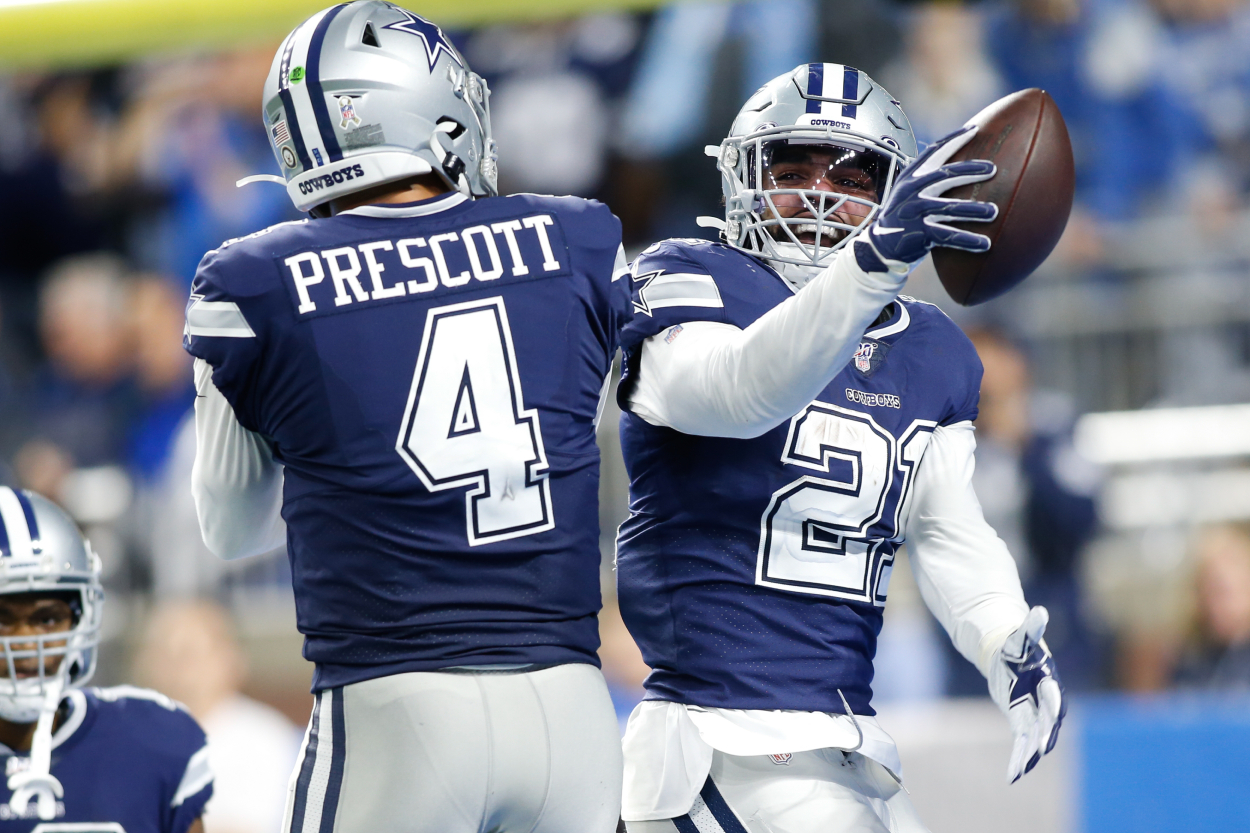 Though Prescott and Elliott were both part of the same draft class, they met in a rather unexpected way: they were both napping while on their way for a medical check-up. Elliott told The Athletic about the tale of when they met: 
"We passed out in the van on the way to get (medical) checks, MRIs and stuff. And then us being drafted to Dallas and being here since Day 1 and playing together all four seasons —it's definitely been great, just being drafted together and him being one of my best friends."
Elliott and Prescott's relationship is special. They've been able to grow as friends and players alongside each other. While this has no doubt been great for them on a personal level, it's also helped the team.
Having a running back and a quarterback who are in sync has done wonders for Dallas' continuity. While they have yet to win a Super Bowl, it's a big reason why they've been perennial contenders who have won a couple of NFC East division titles. Elliott also commented on him and Prescott being able to get back out there for the 2020 season: 
"I'm just excited to be back out there with my guys. We were out of football for like eight months. Me and Dak were talking about how that's been the longest we've been without an organized sport in our lives. Just getting back out there with the boys and being able to compete."
Who knows if Dallas will break their streak of not winning Super Bowls this year…but with Prescott and Elliott on the same page, they've got a better chance than ever.