Ezekiel Elliott Has an Underrated Skill That Can Take the Cowboys To the Next Level
Everyone knows that Ezekiel Elliott is one of the top running backs in the NFL. His consistent numbers throughout his career prove that too, as he has led the NFL in rushing yards in two of his first four seasons. However, Elliott also has a skill that maybe doesn't get enough credit. This skill can ultimately help take the Dallas Cowboys to the next level too.
Ezekiel Elliott has been a star for the Dallas Cowboys
Elliott had an incredible college career with the Ohio State Buckeyes. His play then led to the Dallas Cowboys selecting him with the fourth overall pick in the 2016 NFL draft. 
Since his rookie season with the Cowboys in 2016, Elliott has become one of the best running backs in the NFL. In 2016, he ran for a league-leading 1,631 rushing yards to go with 15 rushing touchdowns. His stellar performance that year led to him earning a Pro Bowl selection and First-Team All-Pro honors too. The Cowboys were also an excellent team that season as they went 13-3.
Elliott only played in 10 games in 2017, but he was incredible in those games. He ran for 983 yards and seven touchdowns, and he led the league in yards per game for the second year in a row with 98.3. During the 2018 season, though, Elliott played in 15 games and reclaimed his rushing title. He ultimately ran for 1,434 yards and six touchdowns, and he led the NFL in yards per game for a third consecutive season.
Dallas was also pretty good in 2018, going 10-6 and winning a playoff game.
While Elliott didn't lead the NFL in rushing in 2019, he was still incredible. He earned his third Pro Bowl selection that year, and he ran for 1,357 yards and 12 touchdowns.
For his career, Elliott has run for 5,501 rushing yards and 41 touchdowns through Week 1 of the 2020 NFL season.
He has an underrated skill
Everyone knows that Elliott just has the natural skills that great running backs need. Those skills have helped him gain all of the yards that he has in his career, and have allowed him to score all of the touchdowns that he has. However, one of his more underrated skills doesn't help his numbers. 
But it helps his teammates rack them up.
"Blocking was something I never really shy from," Elliott said, according to ESPN. "I will say in college [at Ohio State], one of the things that coach [Urban] Meyer and my old running back coach [Stan Drayton] … really emphasized is you can't play unless you can protect the quarterback. If you can't protect the quarterback, you're not going to be able to get carries."
According to ESPN, Elliott took more pride in his pass protection during the Cowboys' Week 1 game against the LA Rams than the 96 yards and the two touchdowns that he had in the game.
Todd Archer of ESPN brought up one play in particular from that game, where Aaron Donald sort of tossed Elliott to the side as he made a move toward Cowboys quarterback Dak Prescott. However, Prescott completed the pass to Michael Gallup for a first down. He wouldn't have been able to do that had it not been for Elliott blocking one of the best players in the entire NFL.
"The thing I'm impressed with — and these are the things you don't ever get to see as a coach until you get the opportunity to work directly with players — he's a very intelligent, very instinctive player," Cowboys head coach Mike McCarthy said, according to ESPN. "He had a number of really good instinct plays in pass protection, had a couple of saves in pass protection. So he sees the game very well."
Ezekiel Elliott's blocking can take the Cowboys to the next level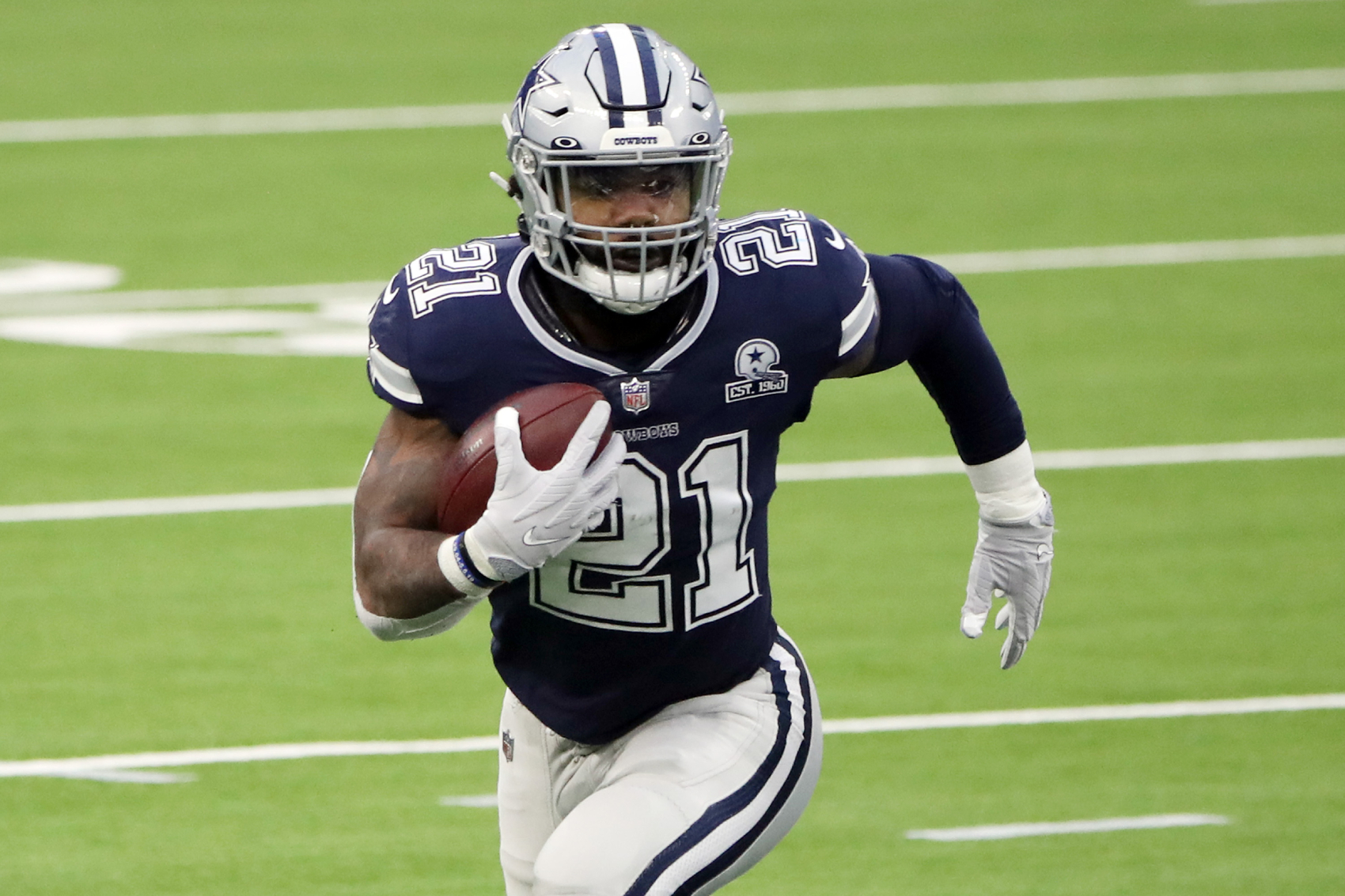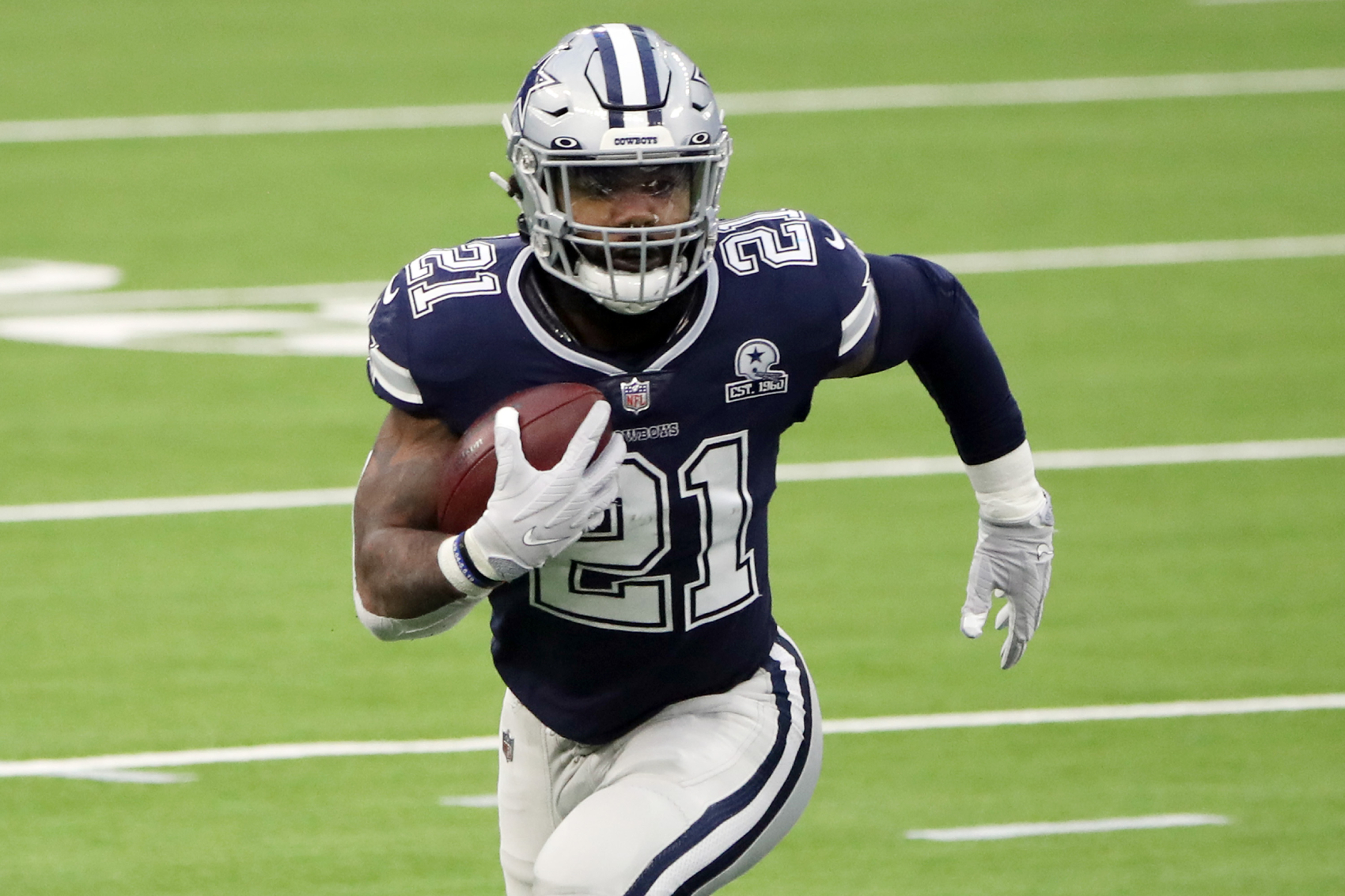 If Elliott can continue to pass block effectively, he can help the Cowboys have a ton of success. Being able to give Prescott just a little bit of extra time can help him have more of a chance to get the ball to one of the Cowboys' star receivers — Amari Cooper, Michael Gallup, or CeeDee Lamb.
Some of the best backs in the game are good at pass blocking too. Pro Football Focus ranked Mark Ingram as the best pass-blocking running back in 2019. His quarterback, Lamar Jackson, ultimately won MVP that year. PFF also praised Le'Veon Bell's ability to pass block, and his former quarterback, Ben Roethlisberger, had a bunch of excellent seasons while he was there.
Ezekiel Elliott's skills as a runner, and even a pass-catcher, certainly help the Cowboys dominate. His ability as a pass-blocker, though, can help take the Dallas Cowboys to the next level.
Stats courtesy of Pro Football Reference