Ezekiel Elliott Just Sent Out a Message That Should Really Excite Dallas Cowboys Fans
It has been a tough season so far for the Dallas Cowboys. Yes, they are in first place in the lousy NFC East, but they are only 2-3 and have had to deal with a plethora of injuries that will ultimately be difficult to overcome. However, there appears to be some good news coming from the franchise this week that should get Cowboys fans very, very excited. The news came from star running back Ezekiel Elliott too, as he spoke glowingly of Cowboys defensive end Randy Gregory.
Randy Gregory hasn't played since the 2018 NFL season
Randy Gregory has had an up-and-down NFL career so far. After having a solid college career at Nebraska, Gregory went to the Dallas Cowboys in the second round of the 2015 NFL draft. He then ultimately played in 12 games for the Cowboys in 2015, but he only recorded 11 total tackles.
Gregory then missed 30 of the Cowboys' 32 possible games in 2016 and 2017 due to suspensions, according to USA Today's Cowboys Wire. However, Gregory had a breakout year in 2018 as he had 25 total tackles and six sacks. 
The 2018 playoffs were then the last time that Gregory played, though.
In February 2019, the NFL suspended Gregory indefinitely for violating the league's substance-abuse policy, and the terms of a previous conditional reinstatement, according to Cowboys Wire.
Gregory then missed the 2019 season, but he just got reinstated last month. He was eligible to begin practicing with the team the week of Oct. 5, according to NFL.com's Tom Pelissero, and is then eligible to play in a game no sooner than the Cowboys' Oct. 25 game against Washington.
Ezekiel Elliott spoke highly of how Gregory has looked in practice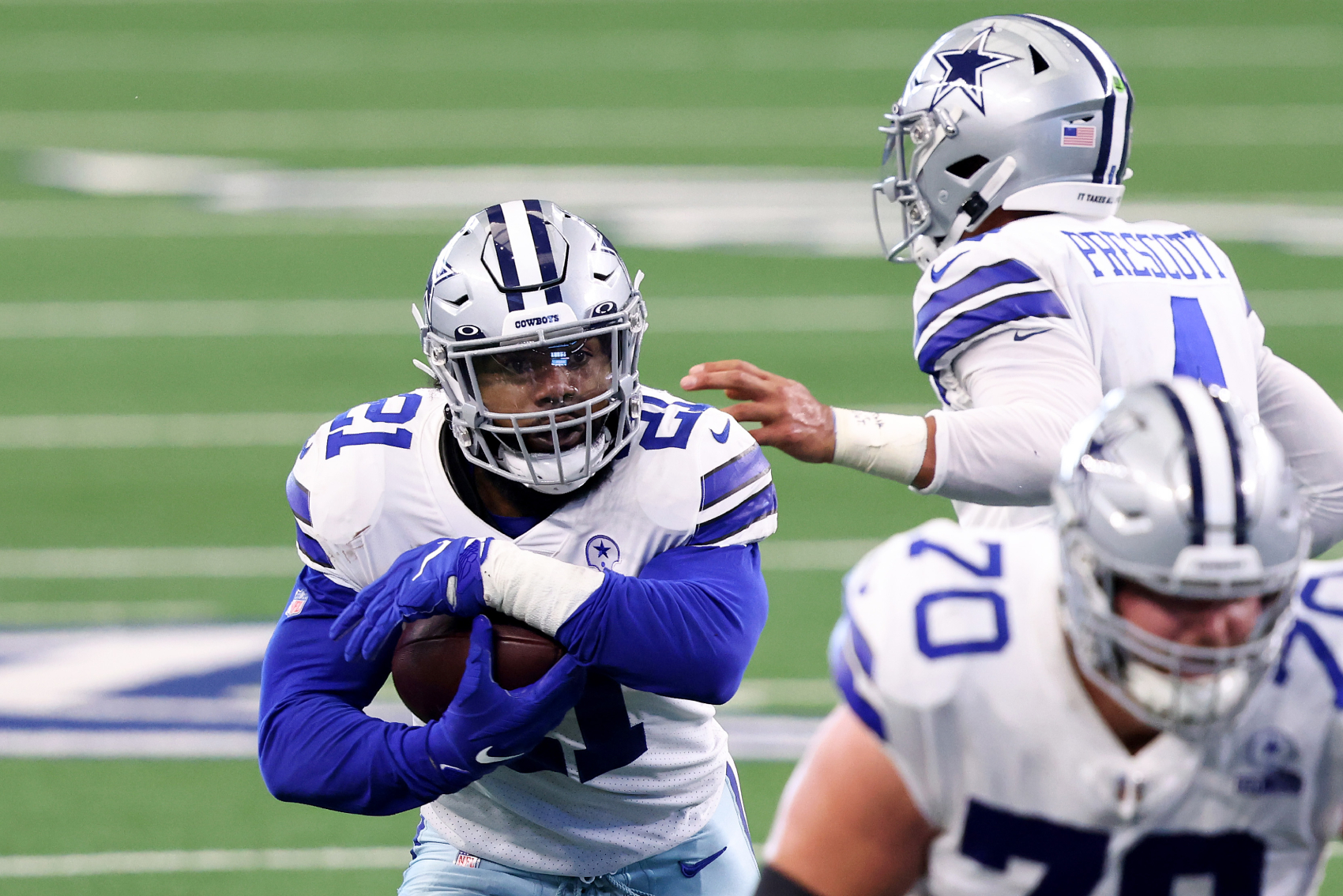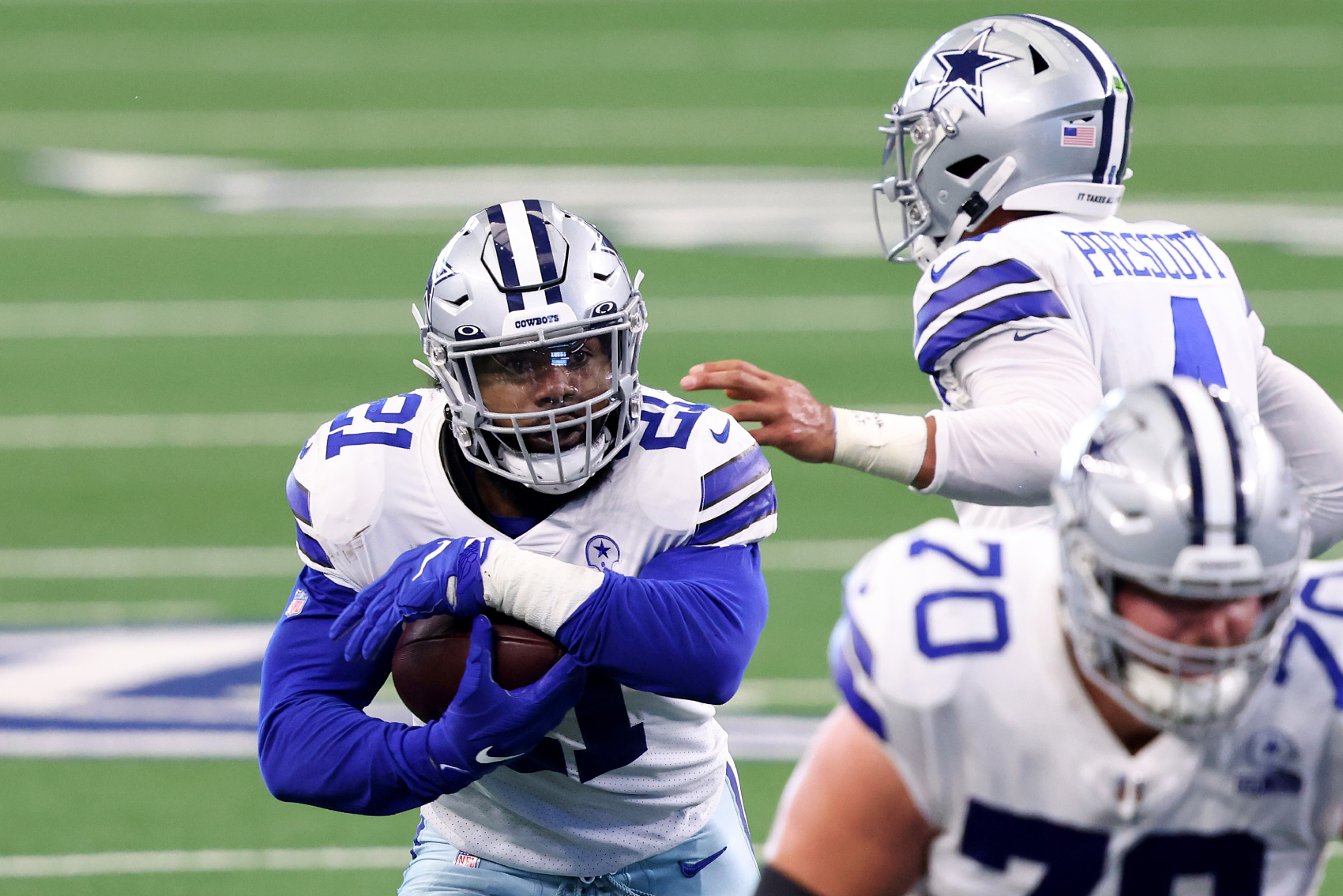 So far, during the 2020 season, Ezekiel Elliott has continued to be one of the top running backs in the NFL.
He is seventh in the league in rushing yards with 364 and tied for second in rushing touchdowns with five. Elliott is also third in the NFL in total yards from scrimmage with 537. This all follows Elliott leading the NFL in rushing yards in two of his first four seasons, and running for over 1,300 yards in three of his first four years.
So, he is certainly one of the most important players on the Cowboys right now, and his opinion matters.
Well, he recently spoke about how Gregory looks in practice so far, and he seems to be impressed.
"I mean, Randy was lights out, out there today," Elliott said, according to Cowboys Wire. "It was really tough to block him. I'm excited to get Randy back. He's got those fresh legs and he looks better than I've ever seen him."
That's certainly good to hear. Elliott saying that should get Cowboys fans very, very excited.
The Dallas Cowboys need Randy Gregory
It is pretty apparent that the Cowboys — and its defense specifically — need someone like Gregory to provide a spark.
Dallas is 20th in the NFL in sacks per game, and of the 10 that they have recorded so far this season, four of them have come from Aldon Smith.
Additionally, the team has just seen injury after injury after injury occur this year.
Before the season began, Gerald McCoy suffered a torn quadriceps tendon. The team then released him soon after that. Linebacker Leighton Vander Esch then later fractured his collarbone in the team's season-opener, which led to Dallas putting him on injured reserve. Veteran linebacker Sean Lee also began the season on IR, and the Cowboys have additionally dealt with injuries to defensive backs Anthony Brown and Chidobe Awuzie.
This is all in addition to Dallas dealing with some injuries on its offensive line, and then, of course, seeing star quarterback Dak Prescott go down with a season-ending injury against the Giants.
Because of all of this, the Cowboys could certainly use someone like Gregory. With them still being in the thick of things in the NFC East too, Gregory returning could ultimately help lead the Cowboys to the playoffs. It will be interesting to see how Gregory looks once he gets back on the field.
Stats courtesy of Pro Football Reference