F1 Champ Sebastian Vettel Defends Embattled FIA Race Director Michael Masi; Lewis Hamilton, Toto Wolff 'Absolutely Wrong' for Off-Season Assault
Fueled by constant assaults from the Mercedes camp, four-time Formula 1 champion Sebastian Vettel is racing to the defense of embattled FIA Race Director Michael Masi.
Since the final lap of the Abu Dhabi Grand Prix last Dec. 12, Masi has come under a barrage of criticism, specifically from Mercedes Team Principal Toto Wolff and the coming-out-of-hibernation Lewis Hamilton.
Wolff and Hamilton, a seven-time F1 champ, are two of the industry's most influential personalities. They want Masi removed. 
He's still standing. 
Sebastian Vettel aids race director Michael Masi in defending Mercedes' off-season attacks
For how much longer?
Last week, Hamilton ended his social-media blackout but stopped short of announcing his near-term plans. After Masi ordered the lapped cars to pass the Safety Car and allowed racing to resume for the final lap of the Abu Dhabi GP, Hamilton was dispirited.
Max Verstappen, who changed tires at the start of the caution period, utilized the fresh rubber to cruise past Hamilton along Turn 5, clinching his first F1 title.
Denied a record eighth title, Hamilton threatened retirement during an informal post-race interview, then skipped his scheduled press conference and the mandatory F1 awards gala later that week. He posted "I'm Back" on social media last week but has yet to grant a media interview.
Wolff has submitted a series of post-race protests. Officials rejected them all, but Mercedes' off-season campaign to remove Masi from his position has been persistent.
Vettel is adding to voice to the mix, Sky Sports reported.
"I don't understand why there's been so much focus on him," Vettel said. "I think he was trying to do the best job he could. …
"(It's) absolutely wrong."
Vettel: 'There was a lot of controversy surrounding the last race, but that shouldn't be'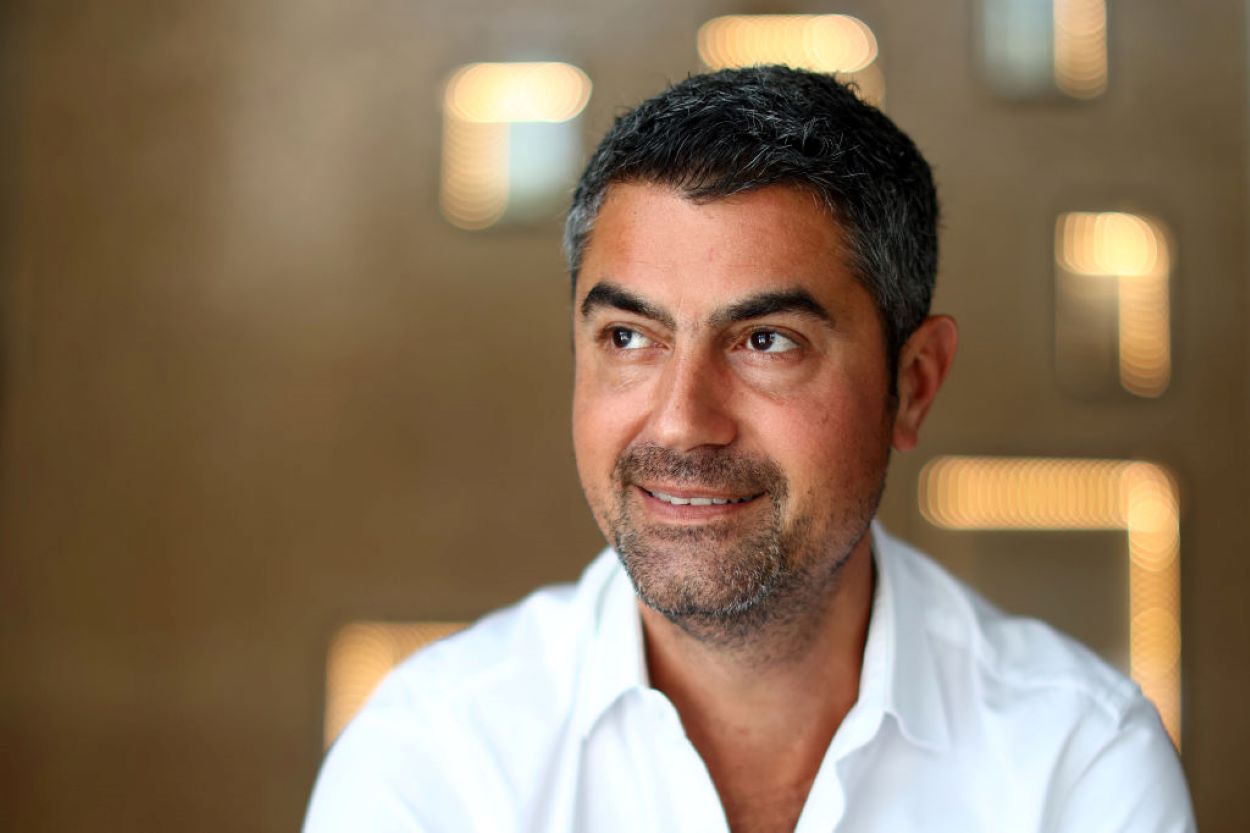 Enough is enough.
Vettel, whose team, Aston Martin, launched its 2022 racing machine on Feb. 10, is eager to move forward. He wants to focus on the upcoming season.
What happened last year happened.
Masi made the call. Verstappen won the title.
Hamilton stomped off and pouted for nearly two months.
"There was a lot of controversy surrounding the last race, but that shouldn't be because if you look at the bigger picture, he has done really well," Vettel said. "Michael has been very focused and determined to do a good job. I don't know what is in store for his future, but I hope he sticks around because overall, he has done a very good job.
"The main thing moving forward is that there is clarity in these situations, so no further questions are asked."
As of Feb. 10, Masi was still standing.
Vettel on new machine: 'It's very difficult to know what to expect this year'
Stepping away from F1 politics, Vettel, a former Ferrari pilot, enters his second season with Aston Martin. The organization has big plans to construct a new operations campus, and on Feb. 10, it unveiled the AMR22, Vettel's new ride. It displayed the rule-change package the industry is coming out with this season.
Rather than displaying a "show car," Yahoo reported Aston Martin unwrapped an actual racing machine.
"It's always a big effort (to build a new car)," Vettel said. "It's very difficult to know what to expect this year and impossible to point out where will be this season. We want to be better than last year, and for many reasons, we should be. I hope the field will be closer together, that will give us more chances to race. We have to be a little bit more patient. The excitement is very high."
Aston Martin placed seventh in the 2021 constructors' standings with 77 points, 536.5 points behind eight-time defending champ Mercedes.
F1 teams will test the new cars on Feb. 23-25 in Barcelona.
Will Masi still have a job?
Like Sportscasting on Facebook. Follow us on Twitter @sportscasting19.
RELATED: 7-Time Formula 1 Champion Lewis Hamilton Ends Social-Media Blackout: 'I've Been Gone. Now I'm Back!'