1 Fact that Proves Khabib Nurmagomedov is Taking His Tony Ferguson Fight Seriously
Khabib Nurmagomedov is one of the best fighters to ever fight in the UFC, and he's going to be facing Tony Ferguson on April 18, 2020. It may be Nurmagomedov's toughest fight to date, as Ferguson is almost as accomplished as Nurmagomedov is. Because of that, Nurmagomedov is his fight against Ferguson very seriously.

Khabib Nurmagomedov's confidence
Khabib Nurmagomedov has an undefeated MMA record of 28-0. While many of those fights were against nobodies in small MMA organizations, Nurmagomedov has been able to beat all 12 of his UFC opponents, with some of them being former or even future champions. His undefeated record shows how dominant Nurmagomedov has been, and as a result, he's extremely confident about his skills.

As MMA Junkie noted, Nurmagomedov thinks that he's better than Ferguson in pretty much every area of the sport. Nurmagomedov says that he's a better wrestler than Ferguson is, which is definitely true. He also says that he's tougher than Ferguson, which is debatable. Nurmagomedov argues that Ferguson has been knocked down by his opponents seven times, while he has never been knocked down in a fight.
Nurmagomedov also argues that he's more powerful than Ferguson is, and that could be true. He famously showed off his power when he shockingly knocked Conor McGregor down in their fight. No one did that to McGregor before, but Nurmagomedov, with the help of his heavy hands, scored the knockdown.

Because of those things and more, Khabib Nurmagomedov is very confident going into the fight. However, he's not taking anything for granted. Tony Ferguson could be Nurmagomedov's greatest challenge yet, and he's preparing like it.
Khabib Nurmagomedov is taking his Ferguson fight seriously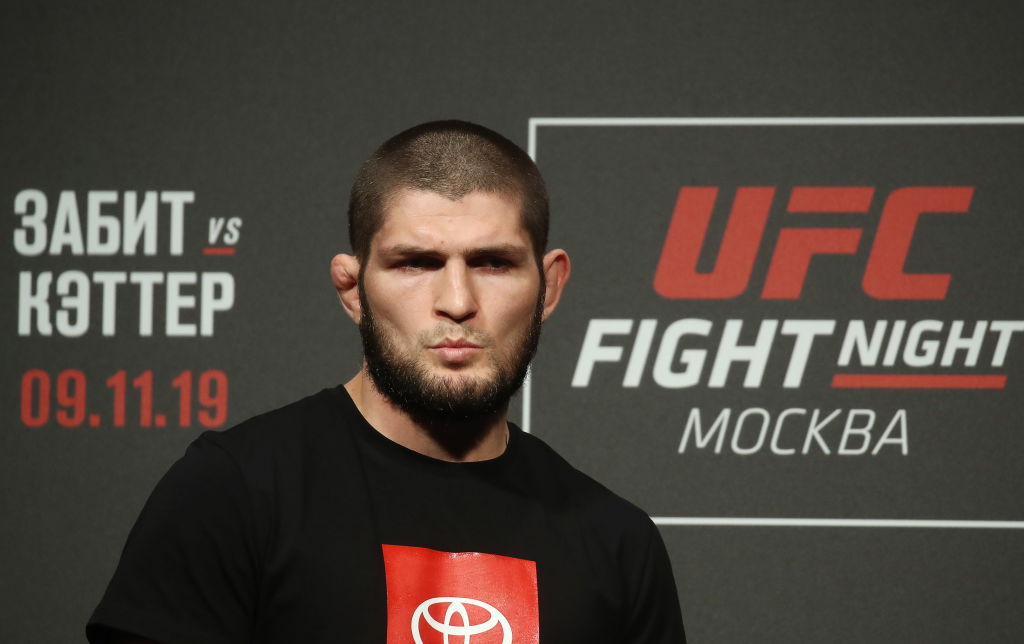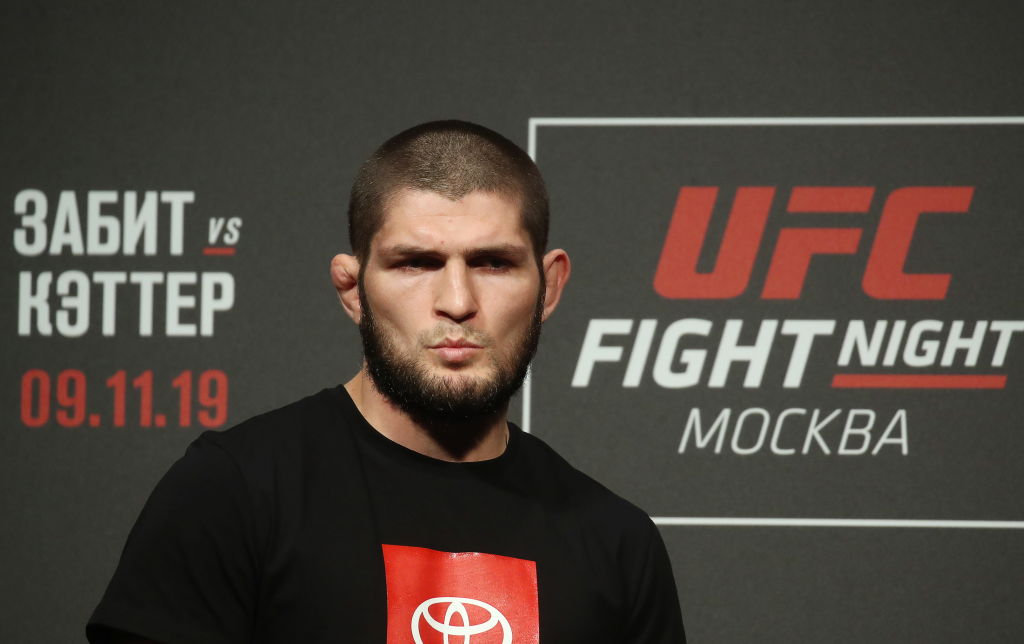 While Khabib Nurmagomedov is confident that he will beat Ferguson when they fight, he's not taking it easy, as MMAjunkie noted. Instead, Nurmagomedov acknowledges and understands why Ferguson is so dangerous. Ferguson has won a lot of fights, and he's a former champion too. As a result, Nurmagomedov is taking Ferguson very seriously, and in fact, Nurmagomedov has already started training for the fight even though it's months away.

Ferguson feels the same way, as he's been campaigning for a fight against Nurmagomedov for a very long time. Before either man became a champion, both were scheduled to fight each other. However, that fight was canceled due to an injury. That became a recurring trend, and the UFC set up a total of four canceled fights between the two men.

Each time their fights were canceled, both men ended up fighting and winning against another person. As a result, the hype for a bout between both men grew as time went on. But, on top of that, it also meant that both men have been studying each other for years. Both men have been preparing to fight each other for a long time, so they have a good idea of what they're going to do when they finally fight.

Is it Tony Ferguson's time to shine?
Ferguson has long been regarded as one of the few men who could beat Nurmagomedov. He isn't undefeated like Nurmagomedov is, but both men are actually very similar in terms of their win streaks. Ferguson is also on a 12 fight win streak in the UFC, though he did suffer one loss in the UFC already. And Ferguson's wins have also been against champions and former champions.

That just shows that Ferguson has beaten tough men. Even though, as Nurmagomedov said, he's been hurt a few times, he always toughed it out and won the fight. Because of these simple facts, many fans and commentators think that Ferguson could be the man to give Nurmagomedov his first loss.