Failing to Extend Jessie Bates Would Be a Crushing Mistake for the Cincinnati Bengals
Safety Jessie Bates is coming off a phenomenal 2020 season. The third-year defensive back started all 16 games for the Cincinnati Bengals defense and recorded 109 tackles, 15 passes defended, three interceptions, and one forced fumble. 
No matter where you look, Bates consistently graded out as one of the top safeties in the league last season. A ballhawk who could bunker down and tackle with the best of them, Bates' value to a (weak) Bengals' secondary is immeasurable.
Set to be an unrestricted free agent in 2022, common sense says the Bengals are looking to lock their star DB up for the foreseeable future. Unfortunately for Bengals fans everywhere, this appears not to be the case.
The Cincinnati Bengals and Jessie Bates are 'not progressing' toward a contract extension
According to ESPN's Jeremy Fowler, Bates and the Bengals are not expected to reach an agreement on a contract extension "at this time." 
It's not uncommon for teams to table extension talks once the regular season begins, so it wouldn't be all that surprising to see this situation go unresolved if a deal cannot be agreed upon over the course of the next few weeks.
Bates hasn't threatened to hold out, which is great news for the Bengals, seeing as he is by far their best defensive player. Cincinnati desperately needs him on the field if they want any shot at being competitive this season.
Letting Bates walk would be a downright disastrous move by the Bengals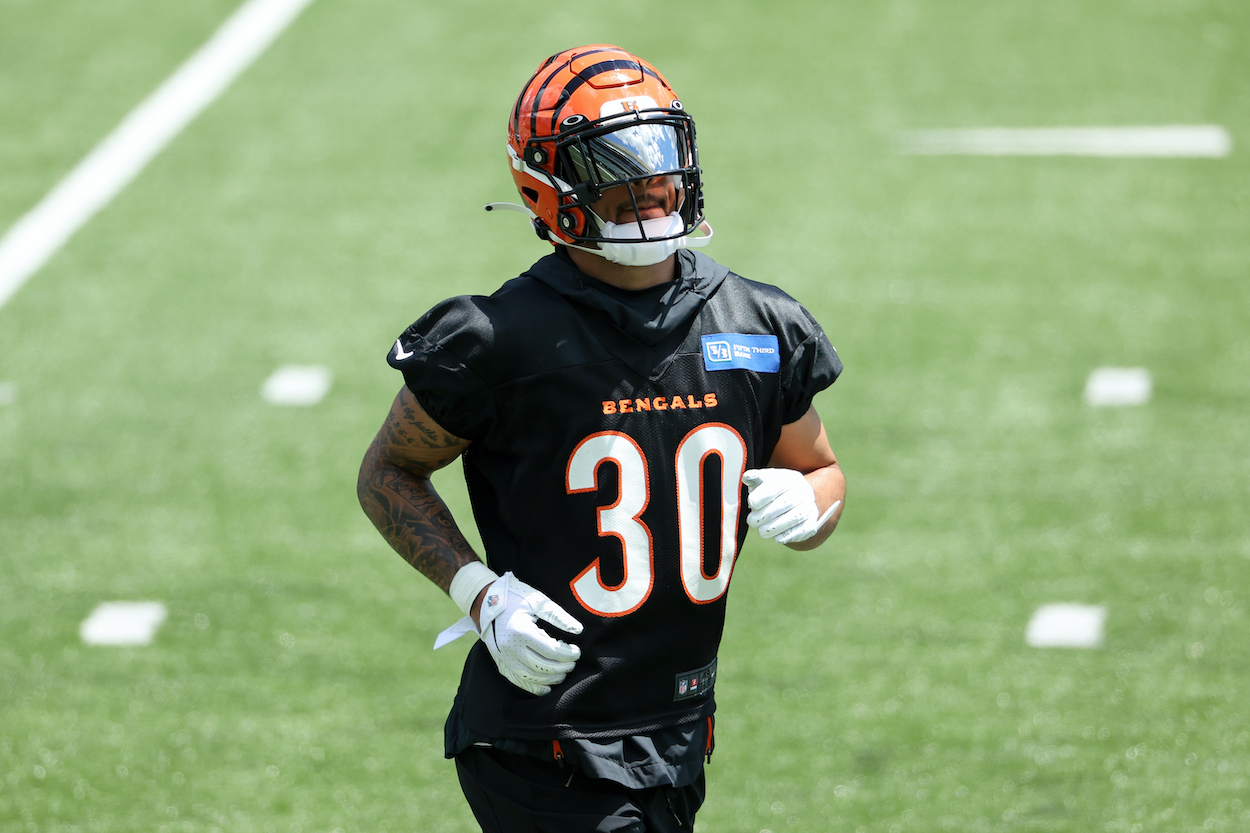 It's unclear which side is causing the hold-up at the moment (Bates or the Bengals' front office), but it's worth noting that a report from mid-June highlighted Bates' desire to remain in Cincinnati for the long term.
Bates said he felt like a "core piece" and that he "would love to be [in Cincinnati]" (Dayton Daily News).
That doesn't exactly sound like a player who projects as a difficult negotiator. While Bates surely wants to be paid his market worth, these types of comments paint the picture of someone willing to find a middle ground to remain with the Bengals.
In the same report, Bates also highlighted that his family lives roughly three hours from Cincinnati. This all screams of a player who wants to re-up for the long run.
The Bengals need to find a better sense of identity moving forward
If Bates does end up hitting free agency next offseason, he would instantly become one of the most sought-after players. Not only is Bates at the top of his game and currently one of the premier safeties in the NFL, but he's also just 24 years old.
It's rare for players that good and that young to hit the open market.
Looking at things from the Bengals' point of view, it's tough to piece together why they aren't making re-signing Bates their top priority at the moment. They're coming off a sloppy 2020 season in which their franchise quarterback tore his ACL — Bates, and his ball-hawking ability was one of the few constants they experienced.
The goal should be to build the defense around Bates and the offense around Burrow. That's the foundation of a half-decent football team.
It's not unprecedented for NFL players to sign extensions during the regular season, but it would behoove the Bengals to get a move on things when it comes to Bates. The top safety contract in the NFL is Justin Simmons at $15.2 million per season — the Bengals should have no problem beating that number for Bates.
All stats courtesy of Pro Football Reference.