A Fake J.J. Watt Post Fooled All of Sports Media for Nearly an Hour Before the Final Shoe Dropped
Ever since J.J. Watt's release from the Houston Texans, fans of every other team waited on tenterhooks for any word on his next destination. Both fans and reporters seized on even the vaguest tweet or comment as a clue to where he'd sign in free agency, even when it clearly wasn't. It was vaguely reminiscent of the LeBron "Decision" drama from a decade ago, only 10 times crazier. Just before he made his final decision on Monday, we saw one final twist involving some kind of fake Peloton account.
What does Peloton have to do with this?
RELATED: Raiders CB Kemah Siverand May Have Killed His NFL Career After His Second Stupid Decision in 7 Months
On Monday morning or sometime before that, ESPN reporter Field Yates caught on to a Peloton account supposedly belonging to J.J. Watt. The account's bio read: "SB56…GB..CLE..BUF"
All of the teams mentioned — the Green Bay Packers, Cleveland Browns, and Buffalo Bills — have been linked to possibly making a deal with Watt. This message could easily be interpreted as Watt narrowing down his list of potential teams.
One glaring omission from the above shortlist is the Pittsburgh Steelers, given the family connections mentioned above. It's especially noteworthy considering that the Steelers, and the Pittsburgh area as a whole, have done more than anyone else to recruit Watt.
J.J. Watt himself debunks the troll
RELATED: Former Texans DT Louis Nix Is Tragically Dead After Going Missing in Florida
There was just one problem: J.J. Watt doesn't own a Peloton. He would confirm this himself in the tweet above, which came less than an hour after Yates broke the story.
In fairness to Yates, it was a pretty convincing troll job. The account had a whopping 16,865 followers. You may have also noticed from the above tweet that he goes by "kJWatt" instead of J.J. We're not sure why the troll made this decision, unless "jjWatt" was already taken. Yeah, that was probably it.
The lowdown on the J.J. Watt saga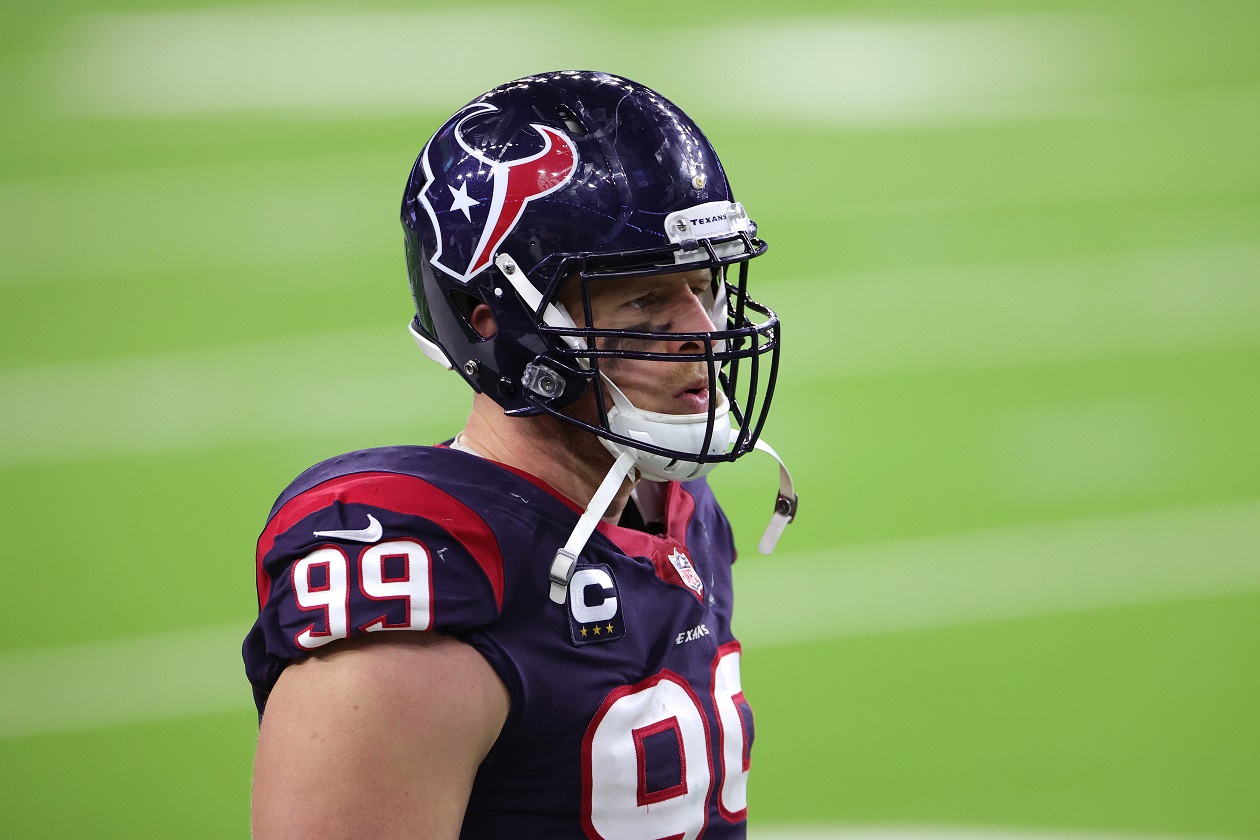 In the midst of a turbulent offseason for the Houston Texans, defensive end J.J. Watt saw the writing on the wall and asked chairman Cal McNair for his release. That release was granted, making the face of the franchise a free agent.
Since then, Watt has received offers from not just NFL teams and players, but the very municipalities that represent them. According to CBS Sports, an anonymous team has offered him just over $15 million per season to play for them. For a 31-year-old who is probably in the twilight of his career, this is beyond impressive.
Pittsburgh would be an intriguing destination, as the Steelers already feature both of Watt's younger brothers: T.J. and Derek. The Green Bay Packers are also an option. This would mean returning to Watt's home state, where he played college football with the Wisconsin Badgers.
Of course, none of that happened. Shortly before 1 p.m. Monday, J.J. Watt himself revealed that he had signed with the Arizona Cardinals, reuniting with former teammate DeAndre Hopkins.