The Falcons Started 16 Quarterbacks During Brett Favre's Time With the Packers: 'It's Like a Nightmare'
These days, NFL fans associate Brett Favre with the Green Bay Packers. The quarterback spent most of his career with the team. What many fans may not realize is that the Packers didn't initially pick Favre. Another team, the Atlanta Falcons, drafted him and traded him before he reached his prime. And it was a move they'd come to regret. 
The Atlanta Falcons, not the Packers, drafted Brett Favre
RELATED: Brett Favre Dishes Out the Ultimate Compliment Toward Aaron Rodgers
According to Fox Sports, the Atlanta Falcons selected Favre with the 33rd pick of the 1991 NFL draft. Spending a second-round pick on a quarterback often means a team intends to give him a shot to win the starting job. It stood to reason that Atlanta believed in Favre as a potential starter.
One person who didn't believe in Favre though was then-Atlanta head coach Jerry Glanville. Glanville was always good for a witty quote, and he didn't disappoint when asked about Favre's chances of making it into one Falcons' preseason game. The coach told the press it would take a "plane crash" for Favre to enter.
Brett Favre didn't get much of a chance to play in Atlanta
RELATED: How Brett Favre Became the NFL's First $100 Million Player
Despite the team using a high pick on Favre, they didn't give him much of a chance to play. He only entered two games, not starting either one. He had four attempts with zero incompletions. In fact, two of his passes were picked off, giving him more career interceptions with the Falcons than completions. His passer rating with the team was an abysmal 0.0.
It's fair to say that Favre in Atlanta wasn't the Favre Green Bay fans came to know and love. Favre had an admitted penchant for drinking at the time as well as a bit of a weight issue. Nevertheless, the Packers rolled the dice on the third-stringer. According to ESPN, in 1992, famed Packers' GM Ron Wolf dealt a fourth-round pick for the troubled gunslinger.
It went down in history was one of the most lopsided deals in NFL history. Favre led the Packers to one Super Bowl and nearly a decade and a half of greatness. The Falcons made it to one Super Bowl, but they never had a quarterback as good as Favre afterward. Then-Falcons GM Ken Herock called trading Favre a "nightmare." 
The quarterbacks of the Atlanta Falcons since trading Favre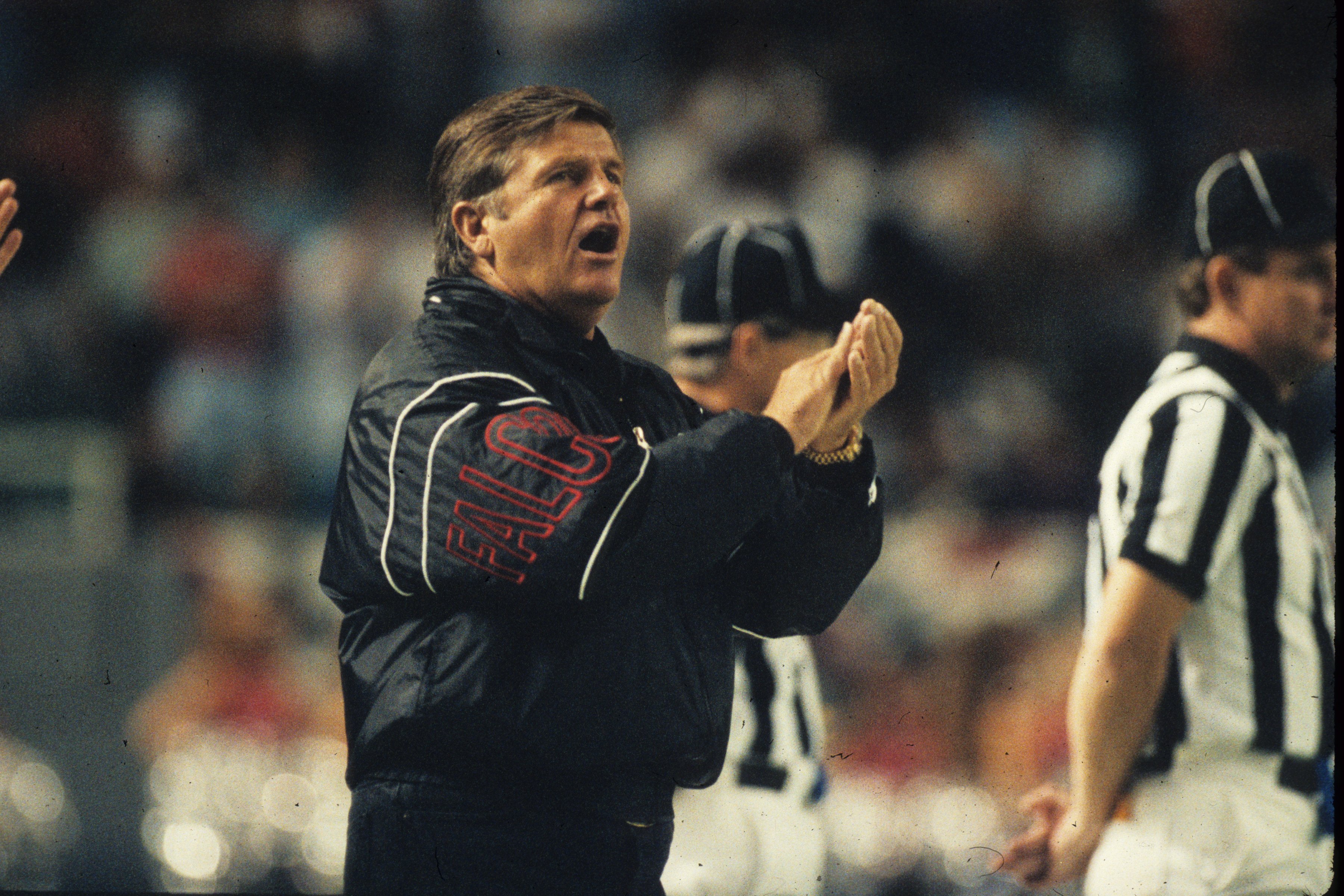 First, it's important to note that not every Falcons QB since they traded Favre has been horrible. Atlanta has spent the last decade with Matt Ryan under center, and most of his career came after Favre's prime. Journeyman veteran Chris Chandler led them to a Super Bowl appearance in 1998.
The team drafted Michael Vick in 2001. While Vick was at times outstanding for the team, he had off-field issues later in his time there. These complicated his run in Atlanta. But there's no question the franchise would've been better off keeping a Hall of Fame quarterback in the '90s.
During Favre's career, the Falcons had plenty of instability at the position. They played 16 quarterbacks during that time, none equal in production to Favre. While Chandler was reliable, he was no Favre.
Favre won a Super Bowl with Green Bay in 1996; he likely would have done the same with a similarly talented Falcons team in 1998. With a strong running game powered by Jamal Anderson, there's no telling how well the team could have done with Favre under center. They certainly could have knocked off the Denver Broncos. 
It just goes to show what a difficult job NFL talent evaluators have. Favre wasn't yet the player he'd become when he played in Atlanta, but the Falcons brass definitely missed out when they traded him.