7 Professional Athletes Who Everybody Loved No Matter What
For a lot of fans, part of sports is being able to enjoy it without thinking too much. This may mean blindly rooting for your team and its players, despite the type of people they might be off the court, which we often don't really know or care to know about. That also might mean falling in love with the last man on the bench or the low-talent guy who somehow seems to maximize what he has. However, most of the time, those guys are still pretty bad. Here are seven fan favorites who were just bad ballplayers.
1. Brian Scalabrine
Well-known during his tenure with the Boston Celtics and Chicago Bulls, this red-haired power forward actually lasted 11 total years in the NBA. Over that time period, Brian Scalabrine became quite the fan favorite, with crowds often chanting his name toward the end of blowout games and going crazy any time he touched the ball. He even got the nickname "The White Mamba," a play on Kobe Bryant's "Black Mamba" nickname.
But Scal wasn't very good at basketball. He averaged just 3.1 points over his career, playing an average of 13 minutes. The best season of his career came early with the New Jersey Nets, when he averaged 21.6 minutes and 6.3 points per game back in 2004-05. Scalabrine retired at 33 years old after the 2011-12 season.
2. Craig Counsell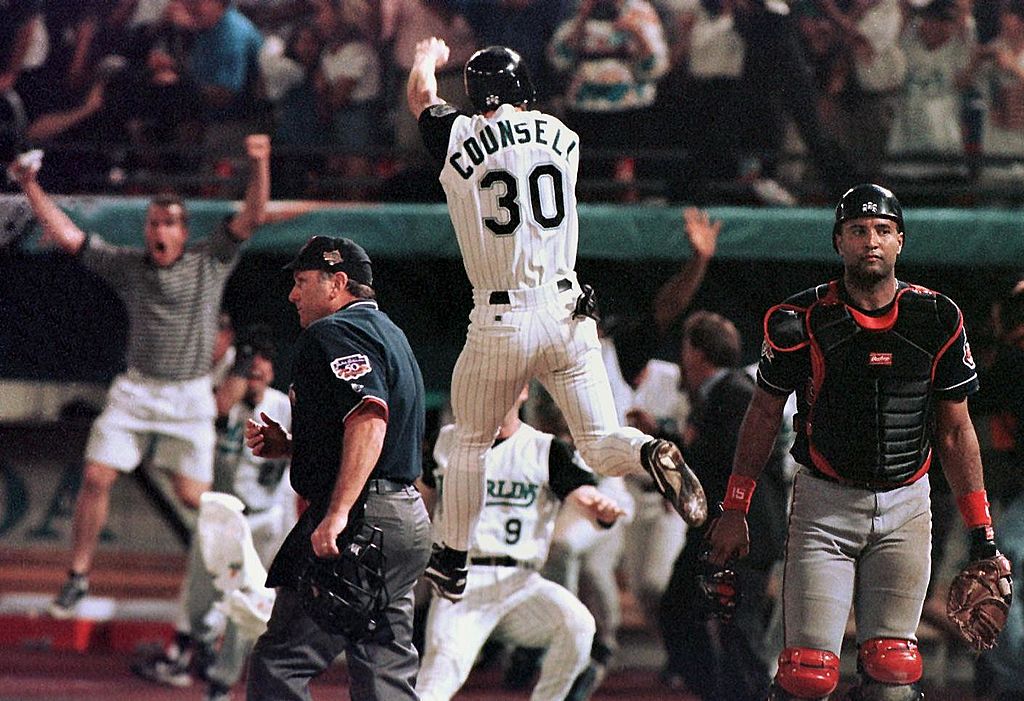 Known for his crazy batting stance and thin frame, Craig Counsell was a multi-position player and decent utility guy during his 16–year career in Major League Baseball. Fans liked him for his hard-nosed style and often unorthodox way of holding a bat. However, when compared to some of the other players on the field there is no doubt that Counsell ranked in the bottom third of quality baseball players. He accumulated 22.3 WAR over 16 years, which took Mike Trout less than three years to do.
Counsell's final batting line is .255/.342/.344 with 42 home runs in 5,488 plate appearances. He actually had a couple of decent years, even having a 5.5 WAR year for the Arizona Diamondbacks in 2005 while playing primarily second base, which was his best position, defensively.
3. David Eckstein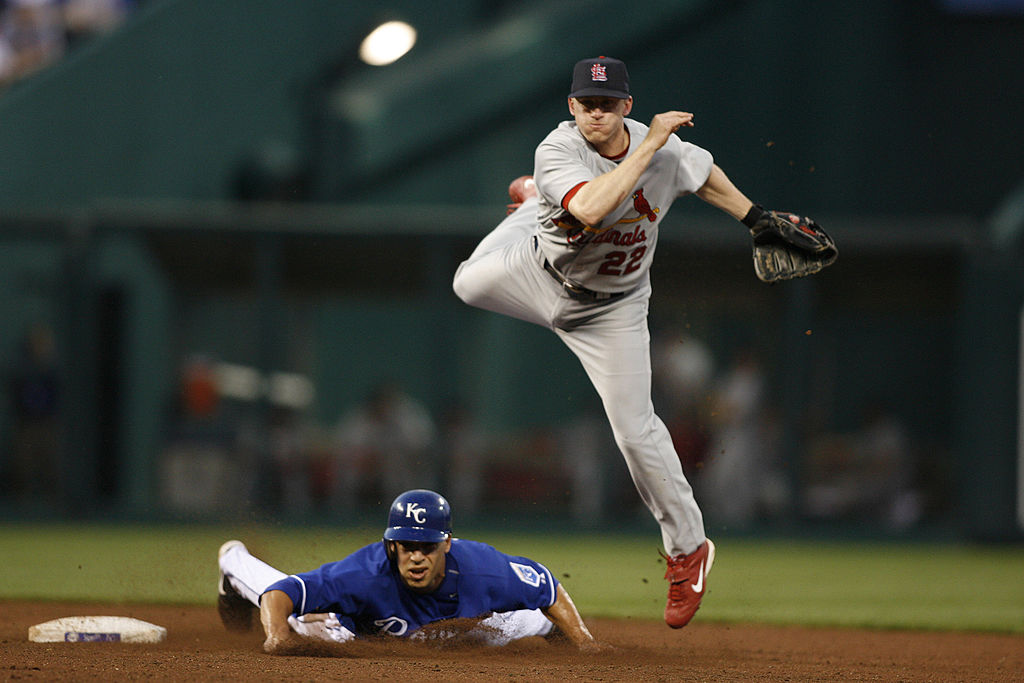 A player in the mold of Craig Counsell: David Eckstein. He came up to the big leagues at 26 years old, personifying the buzzwords thrown around for players without a ton of talent, such as "grit" and "grinder." He spent a short time as a decent defender when he first came up, helping him post a couple of decent seasons with the Anaheim Angels.
However, over the final eight seasons of his career, including two All-Star seasons with the St. Louis Cardinals, Eckstein combined for just 11.3 WAR. Fans loved him for being scrappy, but in reality Eckstein simply wasn't a good baseball player.
4. Mark Madsen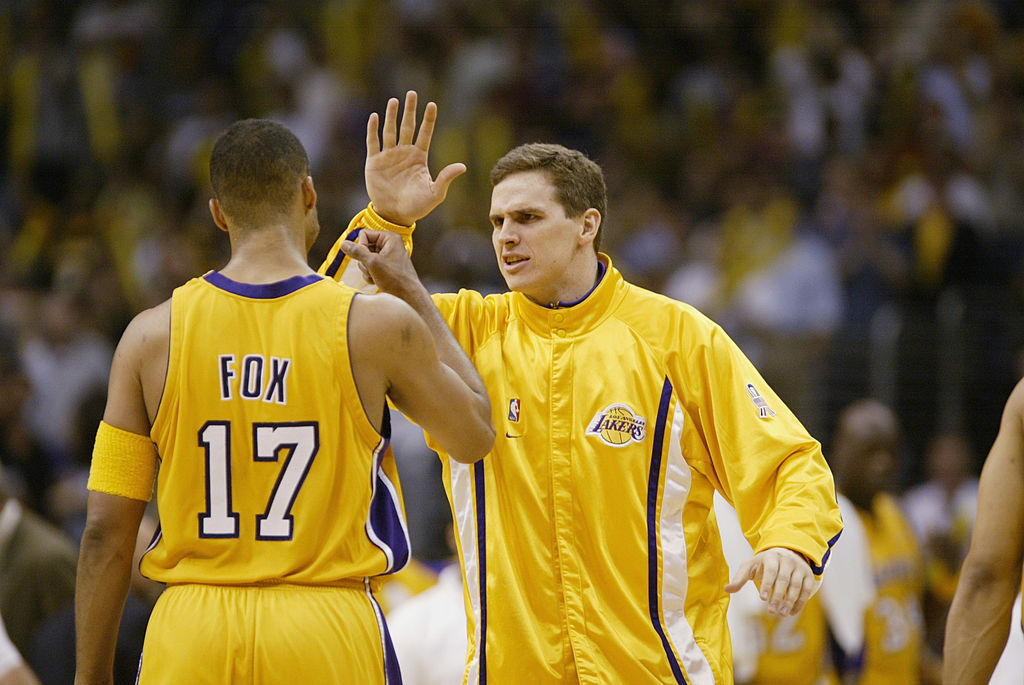 This fan favorite actually collected three championship rings in his first three seasons in the NBA. Not too bad, really. Mark Madsen served as a backup center on the early 2000 Los Angeles Lakers teams, playing sparingly behind Shaquille O'Neal and other better players. But fans loved him, especially for the little dance number he did during a championship rally.
But Madsen, in fact, was a bad basketball player. He averaged just 2.2 points per game in 11.8 minutes over nine seasons, leaving to play six years with the Minnesota Timberwolves after his three-year run with the Lakers ended. Like Scalabrine, Madsen also retired from the NBA at the age of 33 after his contract with the Wolves ran out in 2008–09. Over the final four years of his career, Madsen averaged one point per game in nine minutes.
5. Jeremy Hazelbaker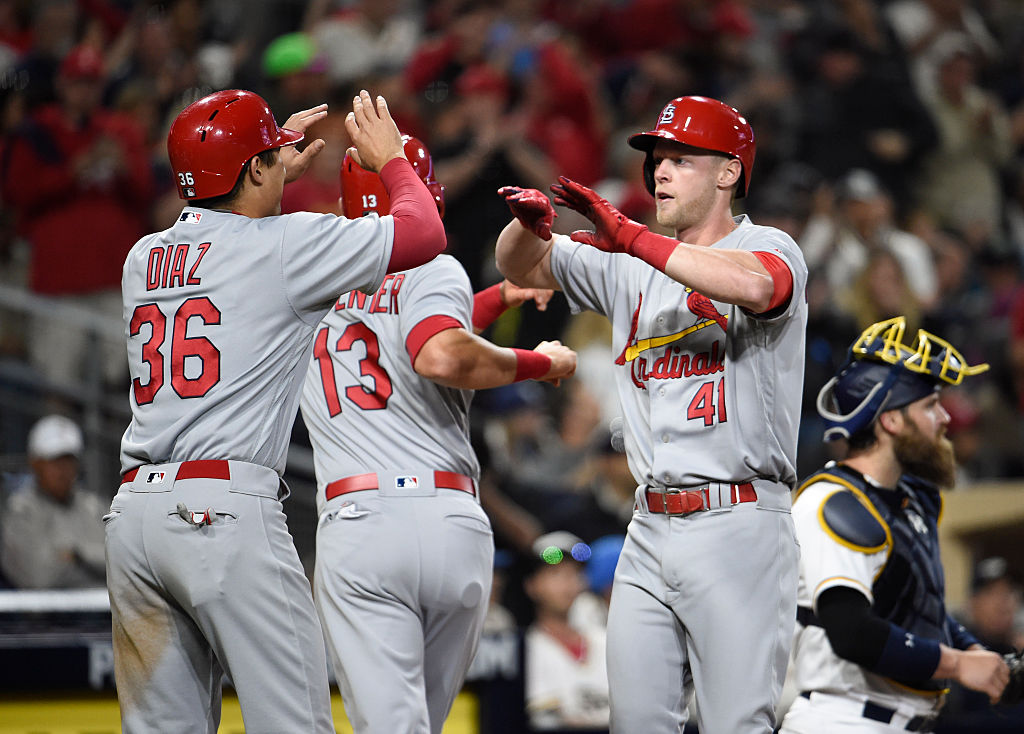 Jeremy Hazelbaker is another St. Louis Cardinal on the list who quickly became a fan favorite. Despite being 28 years old and a failure in the minor leagues, Hazelbaker made the Cardinals team out of Spring Training in 2016 and got off to a hot start. With center fielder Randal Grichuk struggling, fans rallied around Hazelbaker as their savior.
But Hazelbaker's hot start fell off quickly. After May 1, the career minor-leaguer hit .197/.267/.387 over the course of 153 plate appearances. As much as Cardinals fans like him, he ended up not being a strong player. In fact, he won't return to St. Louis next year, as the Diamondbacks claimed Hazelbaker on waivers shortly after the World Series ended.
6. Adam Morrison
Another former Laker, Adam Morrison is better known as a draft bust than he is as a fan favorite. But in his final NBA season, he got into 31 games, and fans loved when Morrison would see the court for the final brief moments of a blowout. The Charlotte Bobcats drafted Morrison No. 3 overall in 2006. However, after a decent rookie year, he experienced injuries that killed any shot of him being a legitimate NBA player.
Morrison ended his career at the age 25, averaging 3.4 points in 11.5 minutes per game in the two seasons after returning from his knee problems. The good news? He actually was a part of two championship Laker teams. Morrison didn't stick around long, but he is yet another fan favorite who was nothing more than a bad basketball player.
7. Munenori Kawasaki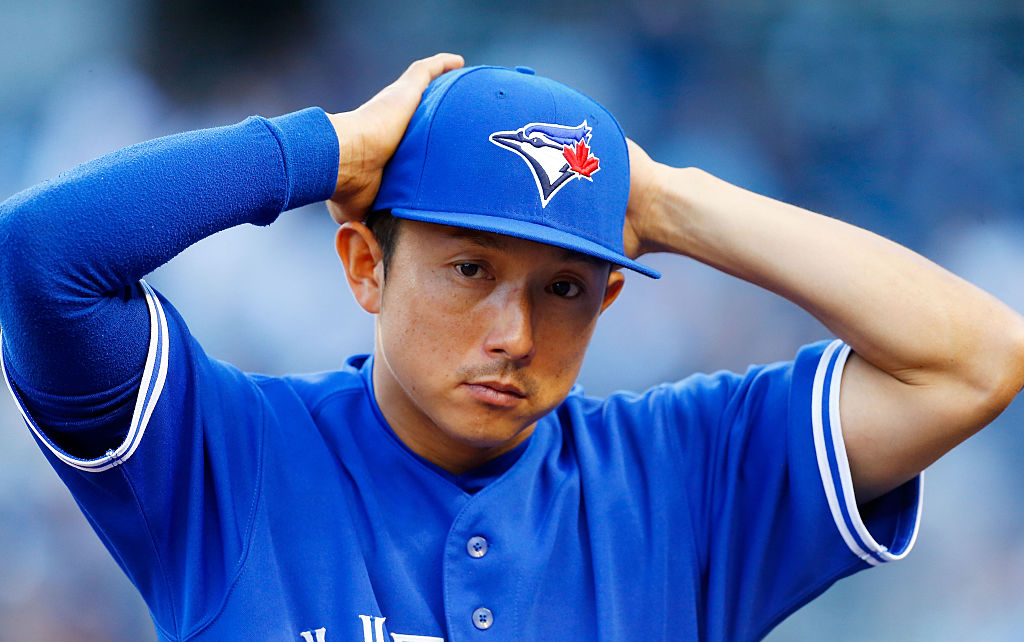 Playing part of the season with the Chicago Cubs in 2016, infielder Munenori Kawasaki has been beloved through several stops in the major leagues. With his thick goggles, outgoing personality, and thin frame, it's hard not to enjoy Kawasaki's style of play — if you can ignore that he's simply not very good at baseball.
In his big league career, Kawasaki has hit .237/.320/.289 with one home run in 738 plate appearances. He played just 14 games for the Cubs in 2016, opting to spend the majority of his time with their Triple-A team. Kawasaki will be 36 years old next year. With his skills declining — and not really all that great in the first place — it will be difficult to imagine him catching on with a major league team somewhere next season.
Statistics courtesy of ESPN, Baseball-Reference, and Basketball-Reference.