Fan Voting Is Ruining All-Star Games
The state of the fan vote for the 2017 NBA All-Star Game snagged headlines left and right. The big news wasn't about the top vote-receiver, Golden State Warrior Kevin Durant. It was about his teammate, Zaza Pachulia.
When the fan vote totals went public last Thursday, they showed Pachulia at 439,675 votes and in line for the Western Conference's second starting position up front. His numbers put him ahead of league staples like San Antonio's Kawhi Leonard (341,240), New Orleans' Anthony Davis (318,144), and Warriors' teammate Draymond Green (236,315). (Durant, by the way, clocked in at 541,209 votes.)
Pachulia handled the voting surge with good humor, crediting his native country for his high vote count. It's ironic, given that the league made adjustments to its fan-voting process after the towering Georgian came just a couple thousand votes short of an ASG bid last season — also thanks to his homeland.
But this isn't the first time that a professional sports' All-Star Game fan vote went an unexpected direction. The fan-voting process in the big leagues has changed over the years, with active players and media members now having a say in the process as a means to keep the fan voting in check. Yet season after season, from hoops to baseball, the direction of fan voting and how the leagues decide to "balance them out" makes big headlines ahead of any All-Star Game. The power of the fan vote and how it shapes All-Star rosters is an interesting thing, especially when it comes to giving some unexpected players the opportunity to perform on the big stage over others.
We take a look at what goes into the fan-voting process, what gets unexpected players in an All-Star Game scenario, and the chain reaction that can follow.
First, a little background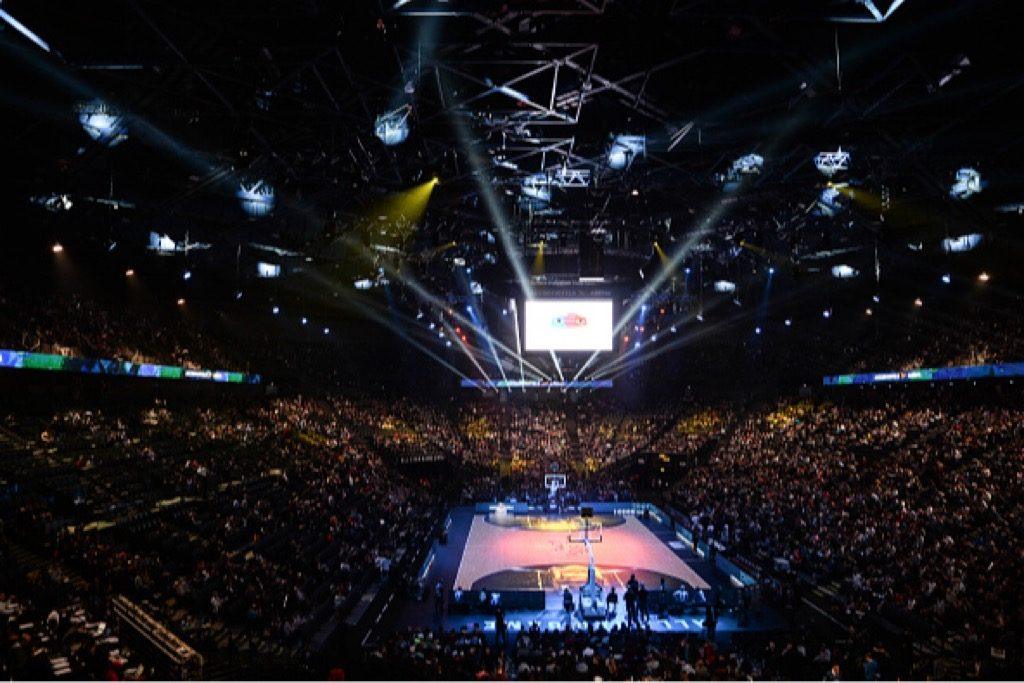 We can't have this discussion without first going over the basics of voting for pro sports All-Stars. There is fan voting across the board, but there are also some "checks" in place meant to keep all votes from being strictly decided by the fans.
For the NBA: After Georgians almost made Pachulia an All-Star last season, the league changed the fan-led voting process. As of the 2016–17 season, the fans account for 50% of the vote, while votes from current players and a selection of basketball media account for 25%. Fans can fill out one ballot a day through the given voting window, while players and media can submit one full ballot.
For the NHL: The National Hockey League also changed the parameters of the All-Star fan vote this season, following what happened with John Scott last year (more on him later). Last season, the format of the NHL All-Star Game changed to a 3-on-3 tournament comprised of four teams, one representing each division. The lead vote-receiver of the fan vote in each division is tapped as the team captain. Fans are permitted to one-to-four players per ballot, and they can submit a max of 10 ballots per day. New this season — aka The John Scott Rule — is a rule that players who are injured during a certain time frame or demoted to the AHL level do not qualify to participate. The league ultimately gets the last say in who participates in the tournament.
For the MLB: How Major League Baseball selects its All-Star rosters has changed a lot of the years, with a period of a little over a decade when fan voting was eliminated. Now, fans can submit five ballots per day with a maximum of 35 ballots per MLB.com account. They can select up to eight National League position players and nine American League position players (because of the designated hitter position.) Active players, coaches, and managers vote for five starting pitchers, three relievers, and a first round of reserve position players. Then the two managers of the AL and NL teams are responsible for filling in the rest of the roster.
That's a mouthful no matter what league you look at. The fan vote exists, although it is curtailed by any number of factors. Yet, every year, a nominee sneaks into All-Star discussion who is, for lack of a better term, out of left field.
Underdogs and small-time campaigns
So how does something like this start? How does a role player without a whole country to back him, like Pachulia, skyrocket to the top of a vote count and surpass superstar players with better stats?
Every sports fan has at least one underdog or little guy who they want to see receive a little extra recognition. Of course by "little guy" we aren't talking about size — have you seen Pachulia? — but rather their reputation compared to league figureheads. A player who has a bang-up season but isn't a LeBron James/Mike Trout/Sidney Crosby-type might not have the same chances of getting nominated for an All-Star roster spot.
The case for Gordon Hayward comes to mind. A fan blogger for Hashtag Basketball wrote on why The Utah Jazz small forward should get an All-Star roster nod over more recognizable names. Hayward as described in a Utah-Cleveland Cavaliers pregamer: "While his numbers aren't LeBron-like, Hayward is putting up some impressive stats of his own, averaging 22 points, 5.8 rebounds and 3.5 assists … The two have met nine times in the past with Hayward holding the 5-4 edge in the win column."
Naturally fans who want to buck the system and aren't fans of LeBron will cast their vote for a more under-the-radar candidate, like Hayward just as an example. Of course, teams themselves also play a part in how the fan vote swings…
Team-encouraged votes and league decisions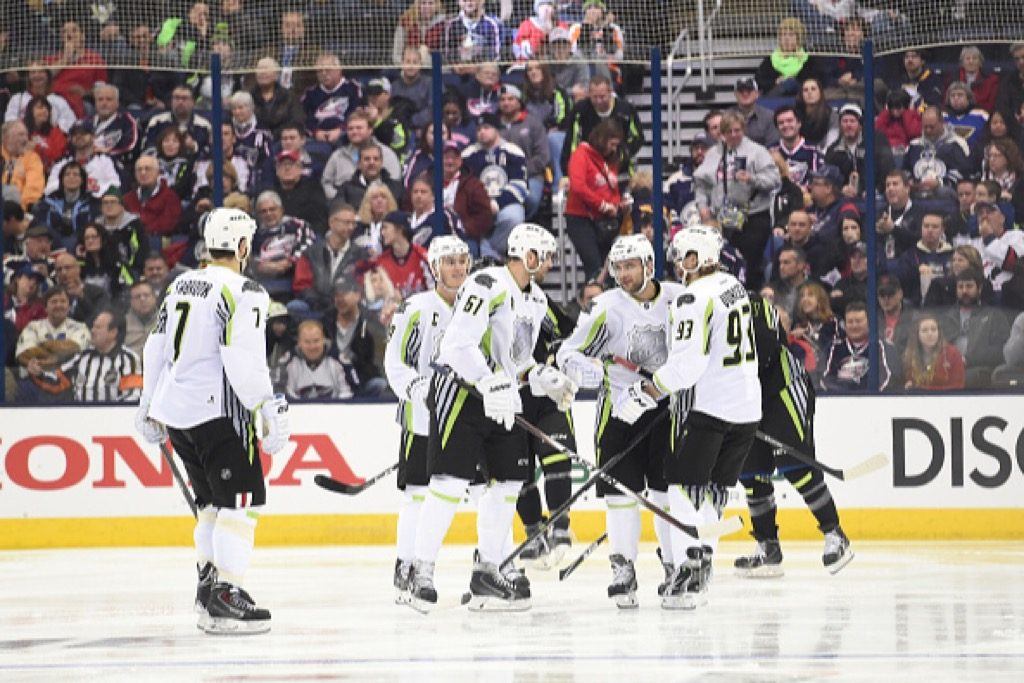 Fans aren't pushing the vote in different directions without help. The professional teams themselves go the extra mile to encourage fanbases to vote for players who they want. This method surely encourages fanbases to get players into the ASG conversation who are well-known in their markets but may not as well-known on the national level.
The team-led campaigns also have a downside of encouraging fans to vote for players who are largely popular but perhaps aren't having a season worthy of an All-Star bid. For example, some squabbled over the NHL's All-Star roster when Chicago Blackhawks' captain Jonathan Toews made the Central Division team despite having a down year stats-wise. How does this happen? The Blackhawks, like many other teams, promote the voting of well-known players into the ASG, and then the league has the final say in who represents each team in the tournament.
Toews is arguably on the wrong side of the drama over his selection. He admitted himself that he thinks a handful of his teammates should have been selected over him.
Players not so deserving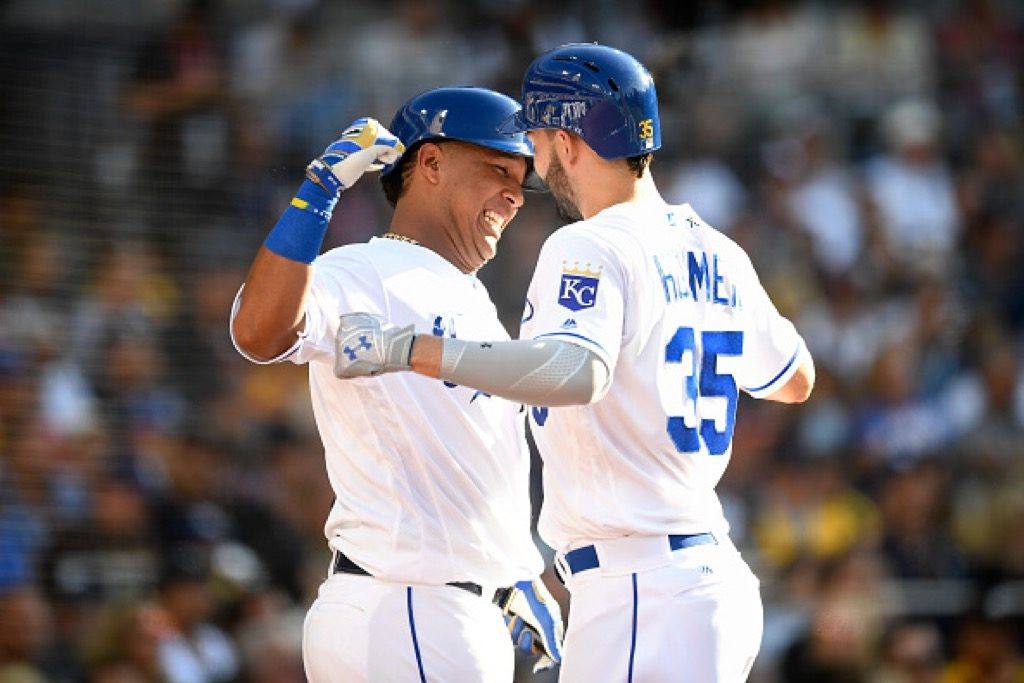 Even before the team or league gets involved, players can garner the bulk of the fan vote when they aren't as qualified as other players. Even with checks to keep the fan vote from straying, this still happens.
Take the 2016 MLB All-Star Game, in which the The American League roster was comprised of Kansas City Royals' players. Understandably, fans stuffed their ballots with members of the defending World Series champion roster and the Royals would represent in the upcoming All-Star game. First baseman Eric Hosmer and a slew of his Royals' teammates garnered tons of votes; he along with catcher Lorenzo Cain started for the American League in the 2016 ASG.
Except Hosmer wasn't the best selection to start at first base. Miguel Cabrera had five more home runs and a better on-base percentage than Hosmer, yet he didn't garner the same number of votes. That isn't to say that Hosmer isn't a good first baseman — he's better described as "good, not great." But because of the way fans voted, he got an All-Star starting position over more deserving players.
 Players who get snubbed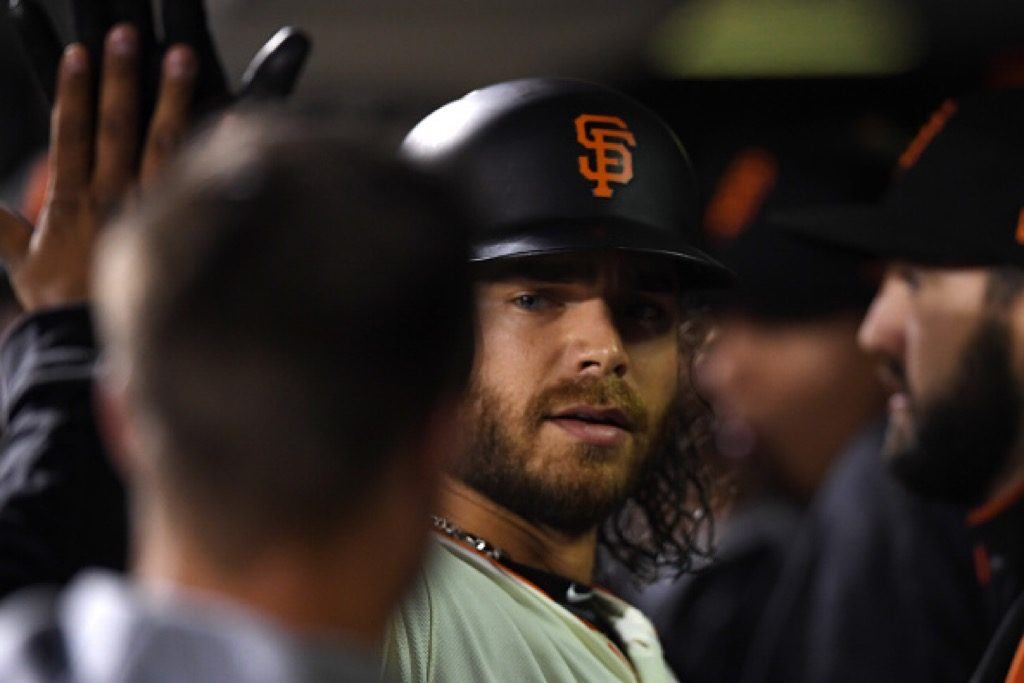 As previously mentioned, the fan vote is not a perfect science, which is why the respective leagues put rules in place in order to keep the vote from getting too wild. However worthy players get snubbed because of how fans stuff the ballots.
Let's focus on last year at the MLB All-Star Game for a minute. Many considered San Francisco Giants' shortstop Brandon Crawford to be a shoe-in for an All-Star spot due to his good numbers and 2015 Gold Glove and Silver Slugger Awards. But Crawford didn't make the cut. Despite getting West Coast votes and recognition for his high level of play, Chicago Cubs' shortstop Addison Russell — who is not as good of a shortstop as Crawford — started instead. Russell garnered more votes than backup Corey Seager and write-in Trevor Story; both were arguably more qualified candidates.
Needless to say that there was criticism, not just from fans but from media and baseball analysts as well. So it is only a wonder if MLB will tweak  the voting process in the coming year. Other pro leagues changed their voting rules when the final roster raises questions.
The John Scott effect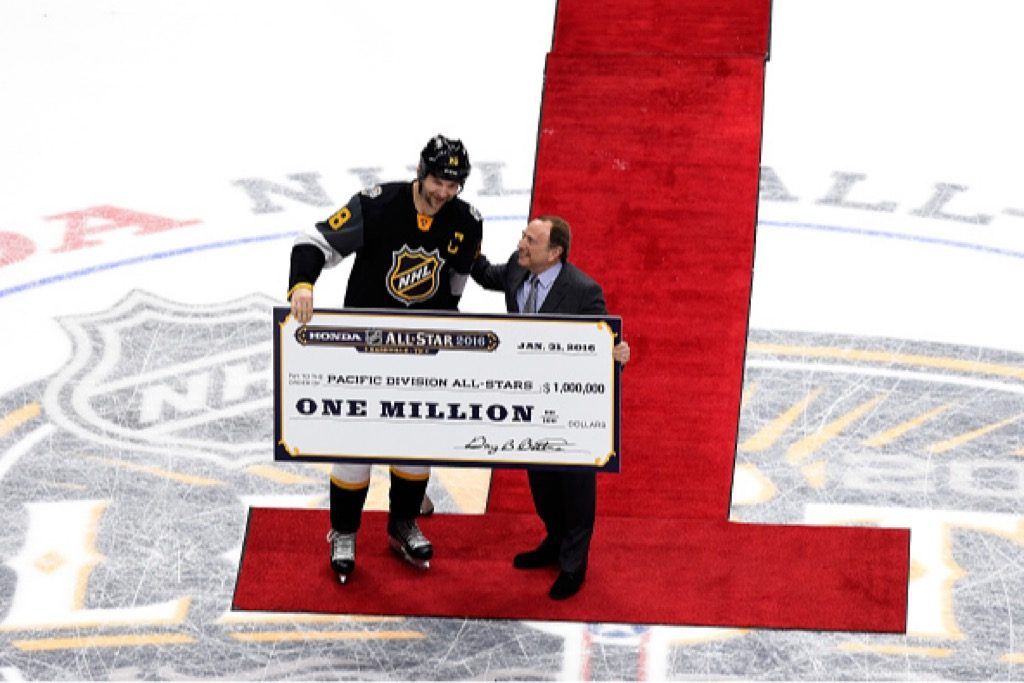 There is really no better example in recent time of an All-Star vote going sideways than the 2016 NHL All-Star vote. But unlike most fan votes gone south, this showed how a league took drastic measures only to be smacked down by the greater hockey viewing public.
A refresher: Big bruiser John Scott started receiving votes for the All-Star game as a prank. As the vote spiraled wildly out of control, fans took a liking to the idea of Scott participating in the tournament. Then the NHL mysteriously traded him to a team in a different division so he couldn't participate, and hockey fans got up in arms. Were they punishing Scott for garnering all of those votes? The incident resulted in a heart-warming journey that saw Scott captain the Pacific Division squad, score a couple goals and win MVP honors, all in spite of the NHL's best efforts to keep him out of the tournament. Scott's tale is so incredible that it is being turned into a movie.
Sure, this is a special case of a sports' greater fanbase rallying behind one player. But it also says something about the fans' reactions to how their vote gets treated. Fans widely criticized the NFL when it became apparent that the league was trying to stop Scott from participating. Even the media and active players got in on the discussion, which led to the NHL caving and letting Scott participate.
Scott's success has left fans and media alike wanting more. His glowing ASG appearance left viewers pondering who could fill that role. Even with the NHL imposing rules stating that players who are demoted or injured can't participate, fans are on the hunt for another player to buck their system. When voting opened for the 2017 tournament, the biggest question was: "Who will be this year's John Scott?"
That question bled into the All-Star voting in other leagues. More than one outlet remarked that the "John Scott of the NBA vote" has become Zaza Pachulia.
Final thoughts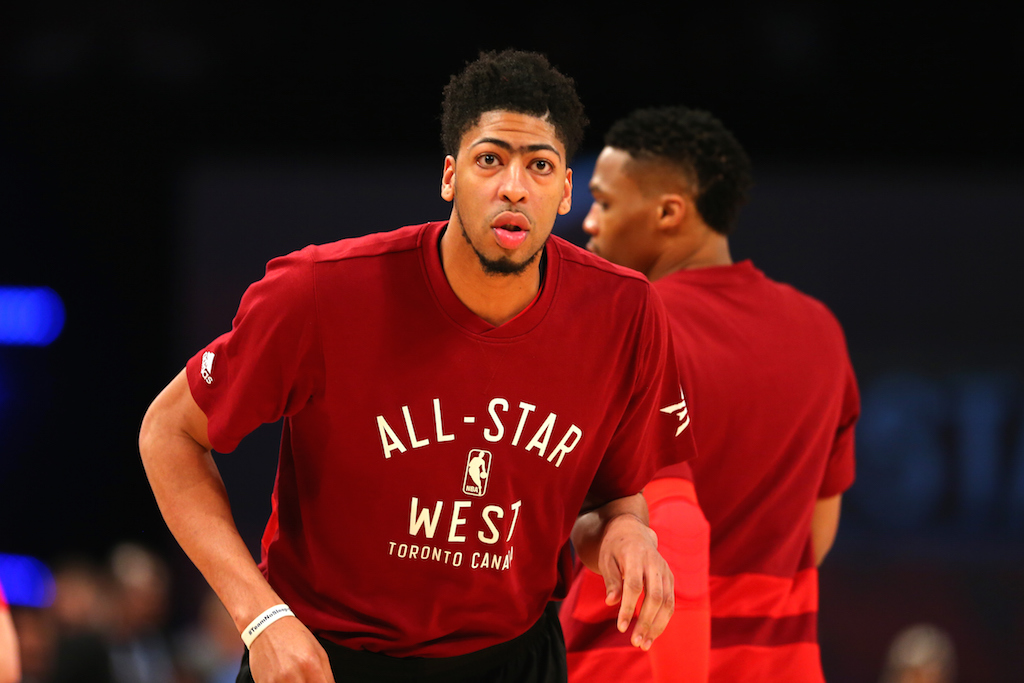 We have yet to see a perfect All-Star roster voting process in any professional sports league. Maybe we won't in this lifetime. It is pretty clear though that giving the fans the opportunity to vote has a mass impact, whether it's positive or negative. So it's really just a matter of waiting to see who the next big name snub is, or who the next unexpected All-Star nominee will be. Or what the leagues do in the not-too-distant future in an effort to make the voting process, fans or not, more seamless.
Statistics courtesy of ESPN.