Fans Are Upset With Kyle Kuzma for Spreading Dangerous Information About Coronavirus
As the U.S. tries to limit the coronavirus's health toll, you'd think NBA player Kyle Kuzma would think twice about misinforming fans. With the water crisis that his home town of Flint, Michigan, endured, the Lakers forward's recent Instagram story shocked fans. Alongside a picture of hand sanitizer, Kuzma commented, "Now ya'll finally finding out companies been taking money from us for years this [poop emojis] don't work."
Many are calling it a cavalier and dismissive comment. Kuzma's critics believe his comment could have negative consequences for those who may believe hand sanitizer doesn't work and is a scam that takes money from consumers.
Before we move on, let's be clear. The CDC's preferred method to clean hands involves proper handwashing for 20 seconds minimum along with warm air blower drying. As a second resort, the CDC recognizes that a hand sanitizer with an alcohol concentration between 60% to 95% effectively kills germs.
The coronavirus impact on the NBA
Initially, the NBA proposed holding games in arenas without fans present. LeBron James and others met this idea with swift rejection. As the seriousness of COVID-19 became more apparent, the protocol of social distancing shut down all pro sports leagues.
The NBA even rescheduled the draft, originally set for April 26, now June 25, amid the coronavirus pandemic. Aside from this misguided statement from Kuzma, the country has also seen an amazing amount of generosity from NBA players. Many have donated large sums of money to pay the salaries of the laid-off, hourly workers within sports arenas.
As CNN reports, "Giannis Antetokounmpo, Zion Williamson and Blake Griffin are just some of the players to publicly announce they're donating thousands of dollars to those employees missing out on pay as the season is indefinitely suspended."
As of mid-March 2020, USA Today listed the following NBA players that have been positively diagnosed with the Coronavirus:
Utah Jazz — Rudy Gobert's and Donovan Mitchell
Philadelphia 76ers — 3 members of their organization tested positive
Los Angeles Lakers — on March 19 that two players had tested positive
Boston Celtics — Marcus Smart announced on Twitter his positive coronavirus test
Brooklyn Nets — Kevin Durant was one of four Nets players who had tested positive for the coronavirus
The danger of Kyle Kuzma's post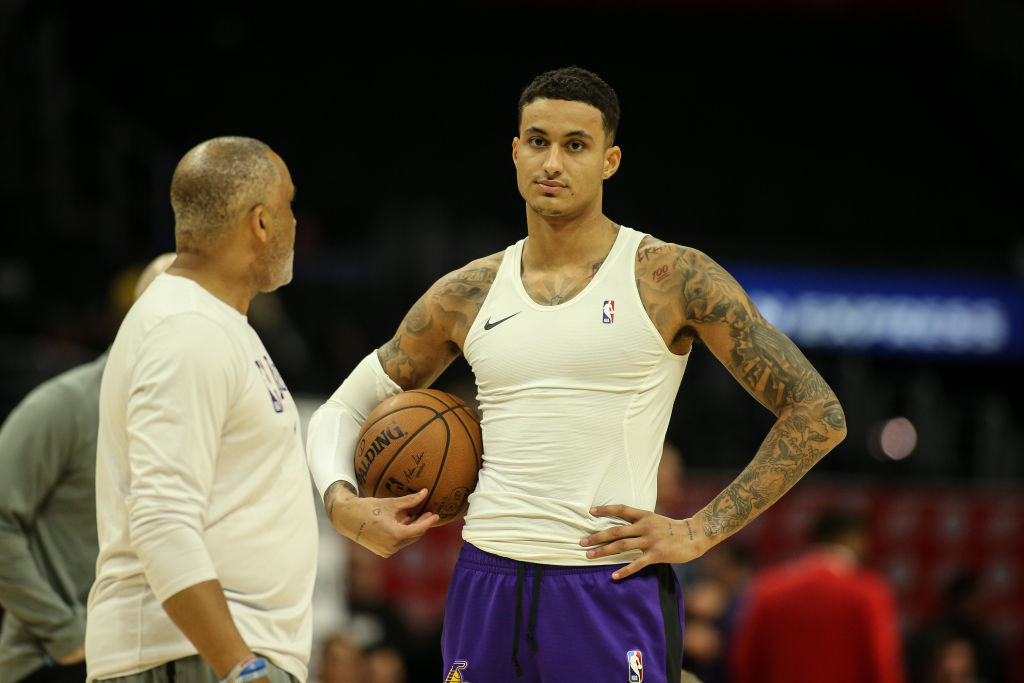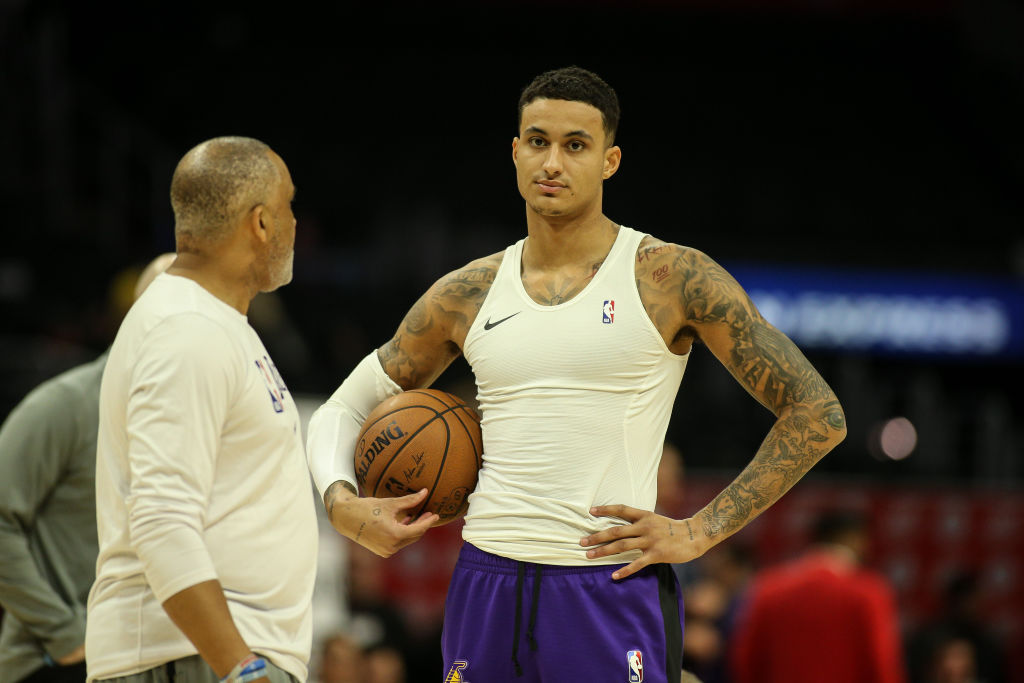 Kuzma upset many fans when he spread dangerous information about the coronavirus. They let loose on social media. This included Reddit comments like, "All that hair bleaching must've gone to his brain" and "Can you imagine if it was Kuzma that ended up being patient zero in the NBA."
Initially, medical professionals believed the coronavirus was mainly a danger to older adults and those with pre-existing health conditions. Many young people ignored the call for social distancing. Reporters highlighted scenes of large gatherings on Southern beaches to celebrate college spring break.
The dangers of famous athletes spreading misinformation
People in positions of social influence, like NBA players, should refrain from posting anything that could potentially be misinformation. Many fans young and old will take the advice of these influencers to heart. Whether on Facebook, Instagram, or Twitter, athletes with a large number of followers seem to be trusted by millennials.
The real danger of following this advice: The U.S. is seeing a rapid spike in positive Coronavirus cases similar to China, Italy, and Spain, reports the Washington Post. We all hope Kuzma sees the light and recognizes the danger of making unsupported statements.