Fans Got Excited When They Thought LeBron James Bought a $52 Million Mansion
Though LeBron James is originally from Ohio and spent lots of time in Miami, the NBA star currently lives in California as he plays for the LA Lakers. While James is inhabiting the NBA's bubble in Orlando for the next few months, this hasn't stopped him from participating on social media.
The forward recently left a comment on a picture of a mansion on Instagram and it made fans flip. Some got excited that he'd bought the house. So what happened with James' Instagram comment? Is he looking to buy a new house? 
LeBron's Instagram comment seen 'round the world
RELATED: NBA Teams are Already Concerned About the Los Angeles Lakers Landing Giannis Antetokounmpo
One area where James is very active is social media. He often takes to Twitter to express his opinions on various topics of the day. He frequently posts to Instagram. At the beginning of the COVID-19 pandemic response, he participated in Instagram live sessions to talk to some of his fans. 
James took to his Instagram again, this time to comment on another picture. The account @mega_mansions posted photos of a $52 million mansion. The Los Angeles Times reported that James replied in the comments, apparently interested (at least on someone's behalf, if he's to be believed): "Owned by someone? On sell? Asking for a friend."
When James left the comment, fans ran rampant with speculation. What did this mean? Had James bought himself a new house — and not just any house, but a $52 mansion no less? Let's look at the house James had to leave the comment on. 
The $52 million mansion fans thought LeBron James bought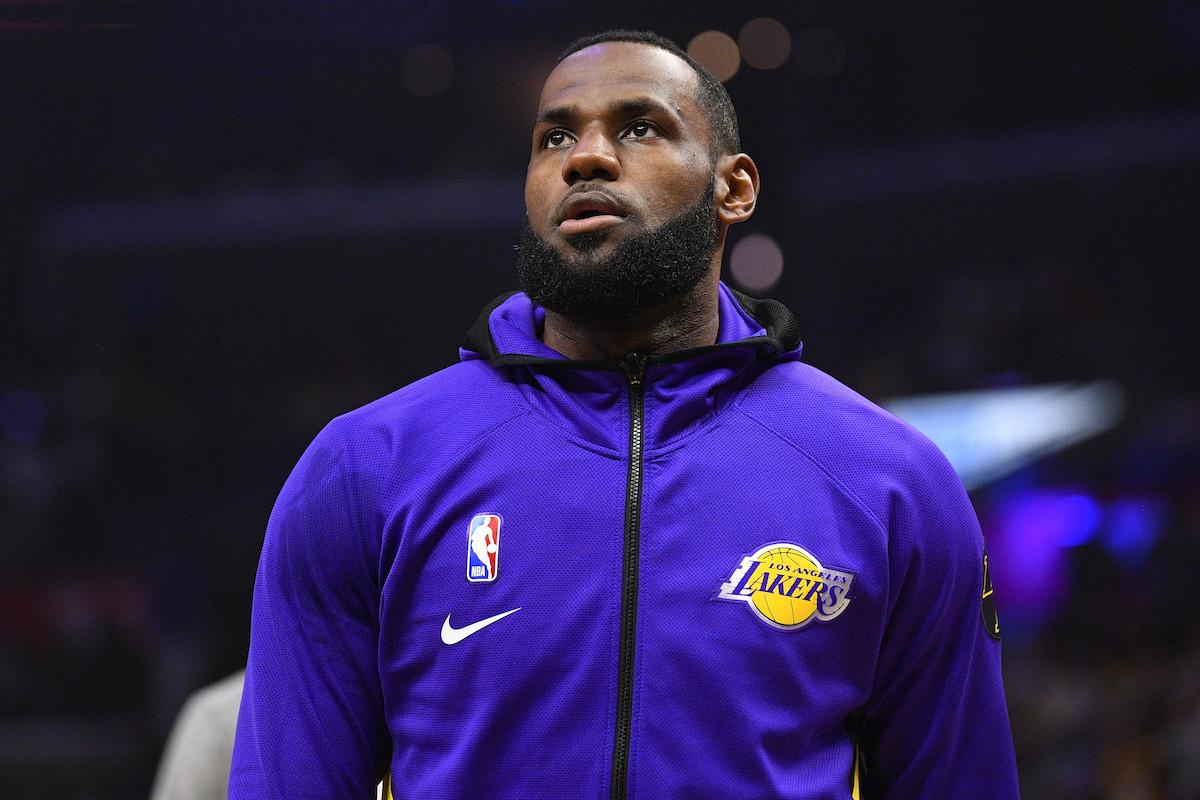 RELATED: A Former Teammate of LeBron James Was Devastated When He Left Cleveland to Join the Miami Heat
First off, there's no doubt James would have no trouble affording a $52 mansion. He's made a massive fortune from his NBA salary as well as endorsement deals and his other business endeavors. 
This mansion looks fairly swanky. The caption on the Instagram post from @mega_mansons had a more in-depth description of the house and its features:
"Set behind high hedges & security gates, this ultra private architectural masterpiece offers exquisite style and 16,000 SF of seamless indoor-outdoor living space. Enter the gates through a curved motor court to a grand 2-story entry with cascading water features then cross the floating bridge to breathtaking living and dining rooms with massive marble fireplaces."
Where does James actually live? 
RELATED: LeBron James Only Joined the Miami Heat After the Knicks Botched a Meeting With Him
Fans went crazy when they saw James' comment and their imaginations ran wild. Could he have pulled the trigger on buying a new house? The answer was no. James already owns two other houses in LA, and while he could afford a third, it doesn't appear as though he purchased this one. James was simply acting as an admirer.
According to SportsRush.com, James is not in the market for a house. He already owns two in the LA area: one 9,440 square foot house that totals at $21 million with another priced at $23 million. Both are in and around the Brentwood area.
If James has any plans to buy another house, he hasn't revealed that publicly at this time. It appears as though his claim that the query was "for a friend" may have been true. James didn't verify what friend was looking to buy a house, however. Maybe teammate Anthony Davis is in the market? 
The entire scenario is an interesting comment on the relationship fans have with celebrities and their social media presence. The mere act of leaving a comment caused fans to speculate about him possibly buying the house. It just goes to show that no matter what James does online, it's sure to be over-interpreted and analyzed to a ridiculous degree because of who he is.