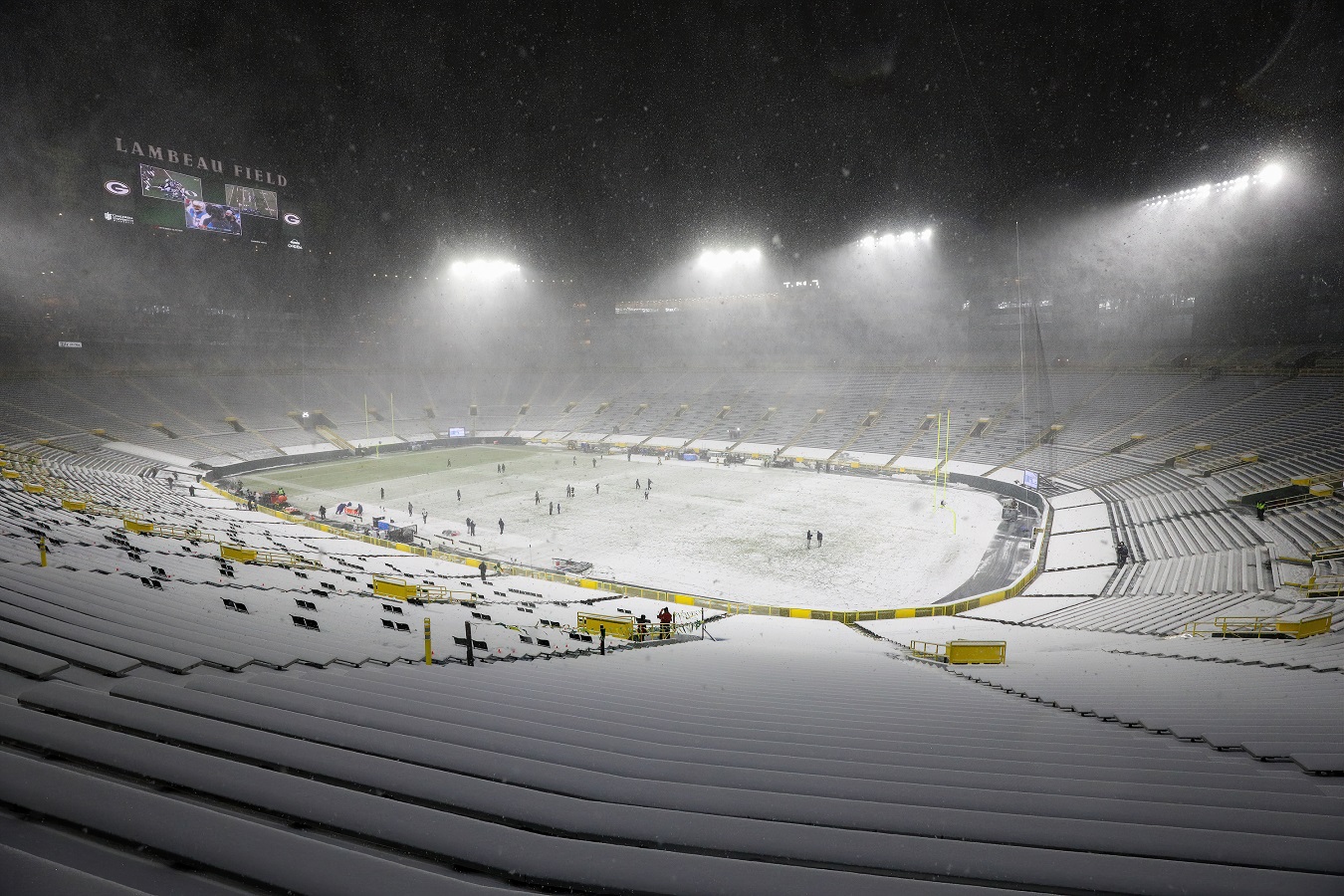 Fans of Football Weather Will Love the Forecasts for the NFL's Championship Weekend
Football is most fun to watch when it's played in the nastiest conditions, and it should be extra fun on Championship Sunday.
Anyone who's watched old NFL Films highlight reels can tell you that football is a lot more fun when it's played in the nastiest of weather. If forecasts are accurate, fans will see just that for both games on conference championship Sunday.
Snowfall in Green Bay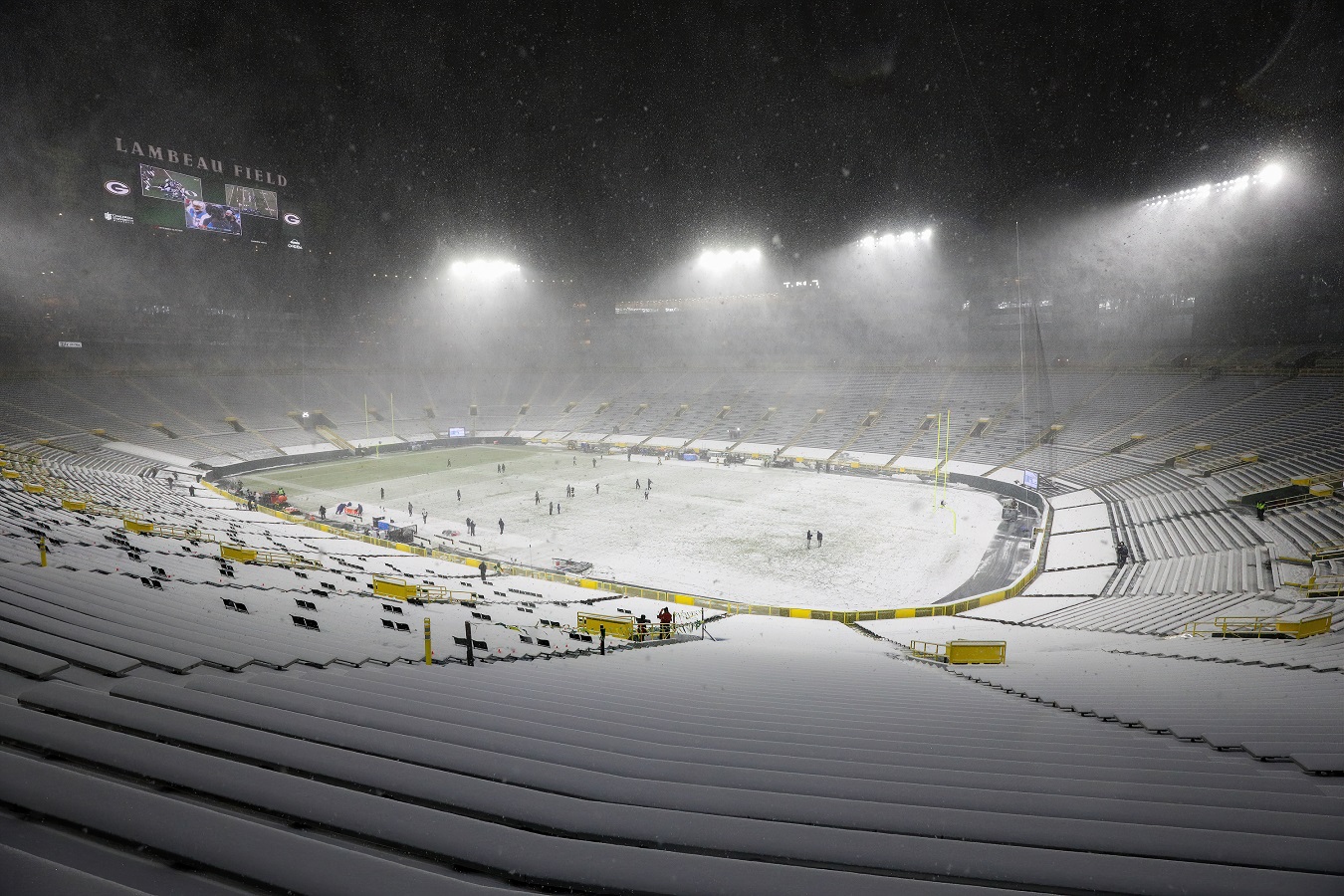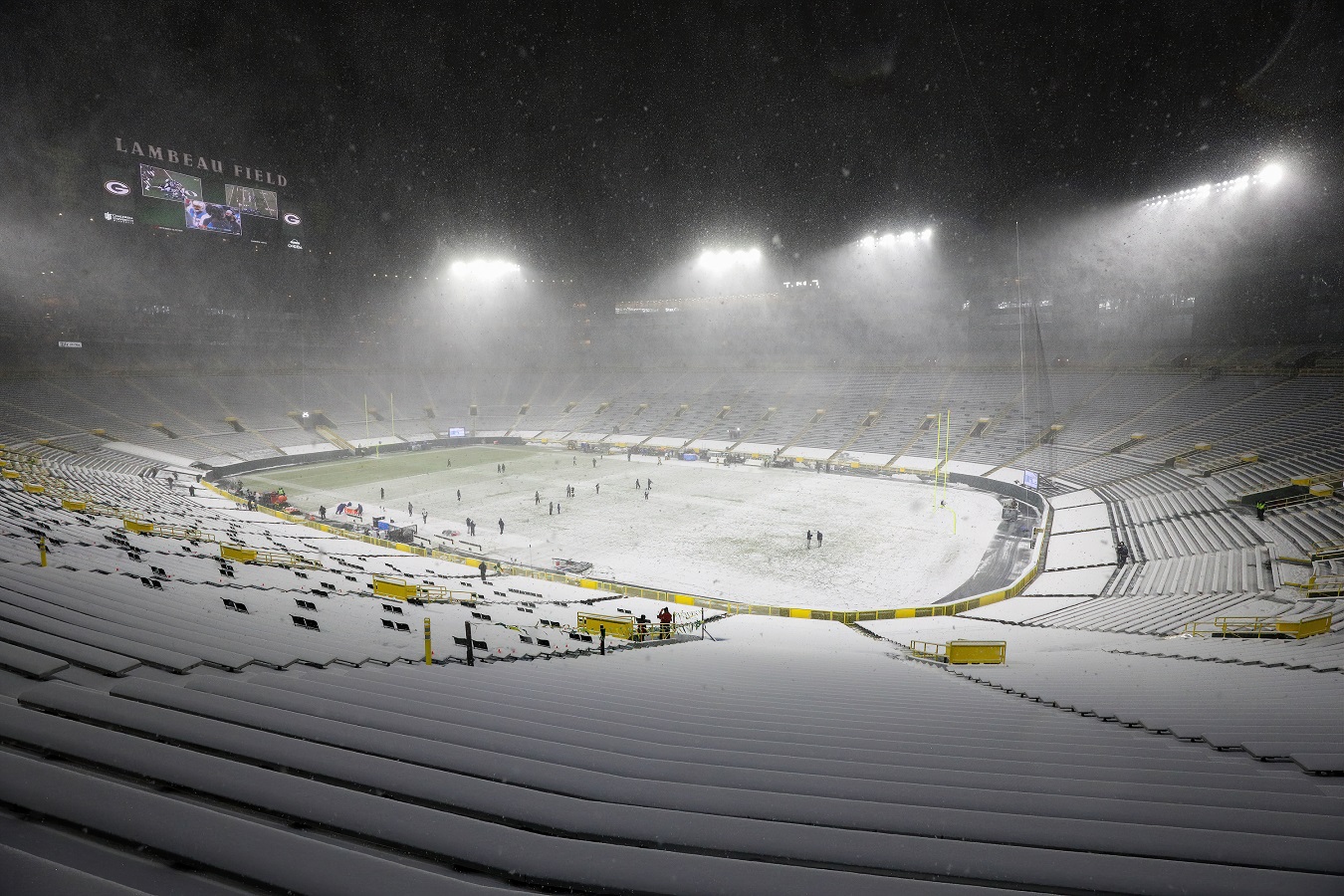 It won't quite be the Ice Bowl in Green Bay, but it won't be warm and sunny for the NFC Championship Game.
Forecasts predict a high of 29 degrees at kickoff for the game between the Tampa Bay Buccaneers and the Green Bay Packers. Of course, 29 degrees is practically tropical weather for this time of year in Wisconsin.
More importantly, forecasts predict a 50% chance of snow and an accumulation of one to two inches. A similar scenario played out during the game between the Packers and Titans this December. For the playoffs, you would have to go back to the 2007 divisional-round game between the Packers and Seahawks to find the last time it snowed at Lambeau.
If the snow comes, it will press Green Bay's home field advantage, something they will need against the red-hot Buccaneers.
A mess in Kansas City
Whichever quarterback will handle the ball for the Chiefs will likely have to contend with the elements at Arrowhead Stadium.
Forecasts call for a 40% chance of rain in Kansas City at kickoff, with temperatures hovering just around the freezing point. The Weather Channel lists a high of 45 degrees for Sunday night's game between the Chiefs and the Buffalo Bills. If the mercury dips below that point, the rain could turn to sleet or snow.
This kind of weather could wreak havoc on both offenses, who rely on the passing game. It could be extra harmful to the Chiefs, as quarterback Patrick Mahomes is recovering from both head and foot injuries. Even if he does start, he will not be at 100%, and the weather certainly will not help.