Fans Say Deshaun Watson Is Literally the Only Good Thing for the Texans This Year
The Houston Texans are having a season that's as mediocre as could be. Despite a recent uptick in their play, the team stands at 4-7 through 11 games. The playoffs are looking like little more than a pipe dream entering the final stretch of the season. Despite this, Texans fans are taking solace in their star quarterback, Deshaun Watson, and they took to Reddit to discuss why.
The Houston Texans' 2020 season
RELATED: The Houston Texans Have a Potential Legal Fiasco on Their Hands
Following the team's decent 2019 season, the Texans won 10 games en route to a second-round playoff loss against the Kansas City Chiefs. People had high hopes that Houston was on the verge of something special. However, after trading away three-time All-Pro wide receiver DeAndre Hopkins, the team regressed in what looks to be one of the worst trades in history. 
The team has never looked right since trading away Hopkins. After its 0-4 start on the season, it parted ways with longtime coach Bill O'Brien. Nothing about the Texans' season looks good on paper. They began the year with four straight losses. While the team is 4-3 under interim head coach Romeo Crennel, it might not be enough to turn the season around.
The Texans rank 17th in the NFL in points scored and 22nd in points allowed. The offense is unspectacular; the defense rarely provides more than adequate performances. Nothing about the Texans' season seems salvageable. Signs of hope are few and far between. Despite the painful year behind them, the team has one thing to appreciate: their young QB. 
Deshaun Watson's secretly good season
If you look at Watson's season through the scope of the Texans' record, it's hard to find any saving graces. However, if you remove the team's downfalls, he's having one of the best years of any quarterback. Watson, who currently boasts the greatest career passer rating of any active QB, was already a budding star in his first three years in the NFL. Still, he's already having one of his best individual seasons to date.
Despite the poor record, Hopkins is throwing a league-best 3,201 yards through 11 games. He has 24 TDs against only five interceptions. On top of that, he's more accurate than ever and carrying a more significant load than he did in his first two seasons. Watson might be 4-7, but one look at his season independent of his team shows there's more to this story.
Watson isn't holding the Texans back. In fact, he's the only thing keeping them afloat. Fans of the team might be uneasy with the franchise itself, but when it comes to Hopkins' play on the field, the individual results speak for themselves. 
Texans fans chime in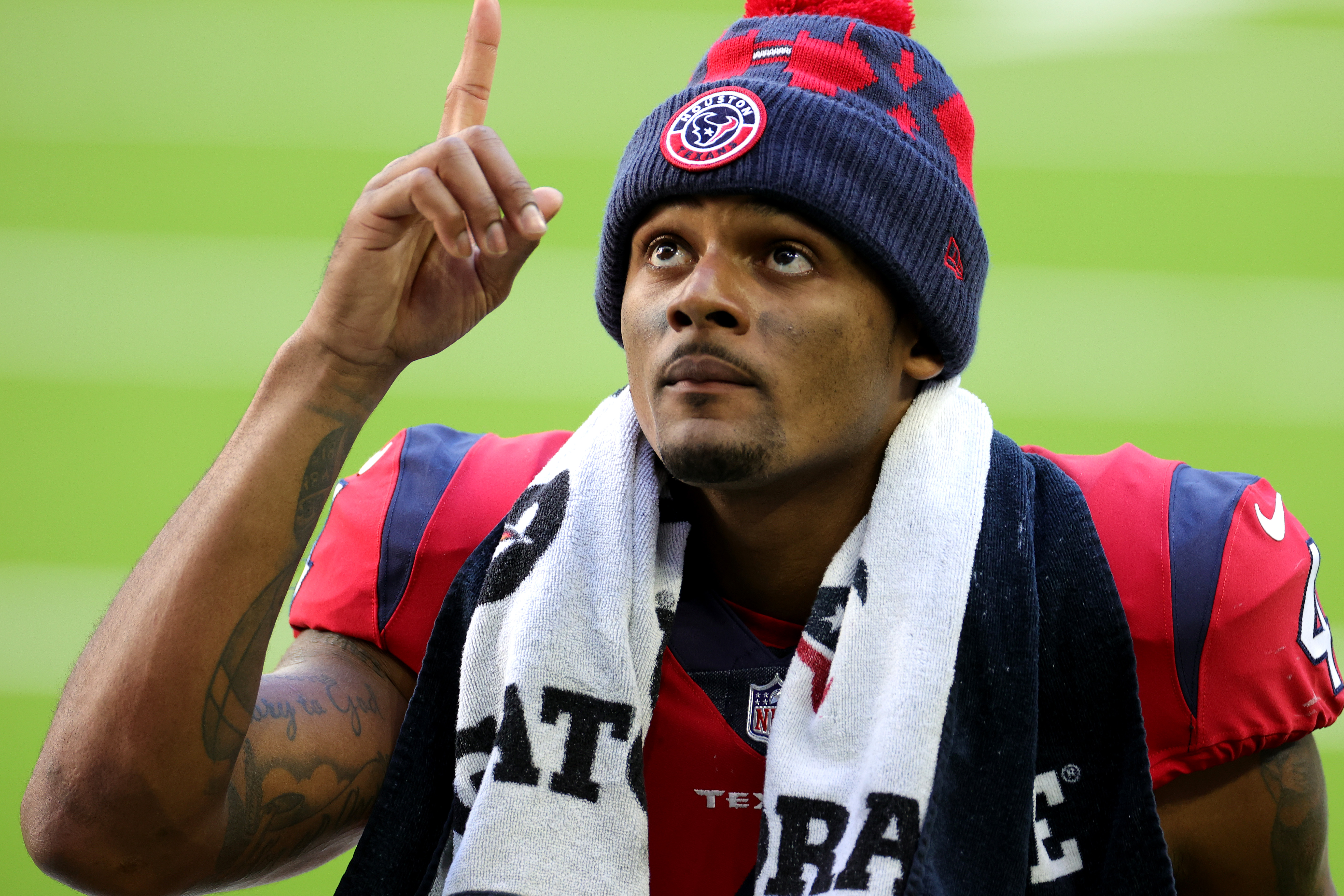 Reddit user u/TheSparten21 stated that Watson was the only good thing about the season. This spawned a discussion about why the Texans are so bad. Some see it as a testament to how valuable Hopkins was these last few years. Others, however, see it with more nuance. While recognizing that Hopkins was a key to success, the biggest problem, says fans like u/SmokeySFW, is how they managed the assets. 
In a lot of ways we don't think BoB f*ked up making that call, it's just that we got negative assets rather than a 1st round pick + a positive asset. We picked up a s*t RB contract the Cardinals would have likely dropped asap with Kenyan Drake and Chase Edmonds.
This sentiment was echoed throughout the board. While Hopkins trade was infuriating on its own, had the Texans gotten a fair value in return, it would not have hurt so much. Instead, they undersold their superstar receiver and didn't fill the void with anything remotely comparable. As a result, the Texans are stuck in mediocrity.
Watson might be having another superstar season, but he's also the head of a largely mediocre team. For that to change, the team will have to work to give their star quarterback more stability if they want to return to previous years' promise. Otherwise, it could be a disaster.