Fantasy Baseball 2016: 5 Injury-Prone Hitters to Watch Out For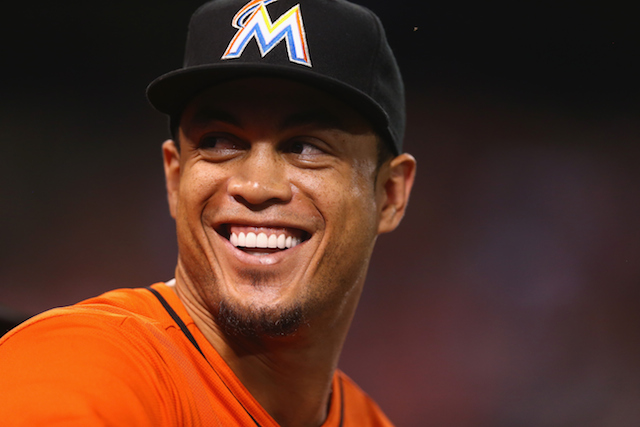 The NFL season is in the rear-view mirror and both the NBA and NCAA college basketball tournaments will start soon. While the ballers are taking to the hardwood in packed arenas, those men taking part in America's pastime as a part of MLB are spending the late winters in sunny spots on opposite sides of the country, mostly in front of far-from-full-capacity crowds. With Spring Training in full swing, each team's return to their home stadium for Opening Day is happening as we speak, which means that thousands, if not millions of baseball geeks will take part in the yearly fantasy baseball draft.
League champions from 2015 will look to defend their crown and retain the bragging rights they have earned over their friends, while past title contenders and disappointments alike will look for a taste of the illustrious glory. Both the successes and failures will keep tabs on who to consider for keepers in 2016, but also study up on who may be this year's sleepers. We recently looked at some high-risk pitchers to keep an eye on before your draft, so now we shift the focus to the position players. Here are five injury-prone hitters to watch for fantasy baseball.
1. Carlos Gonzalez, Colorado Rockies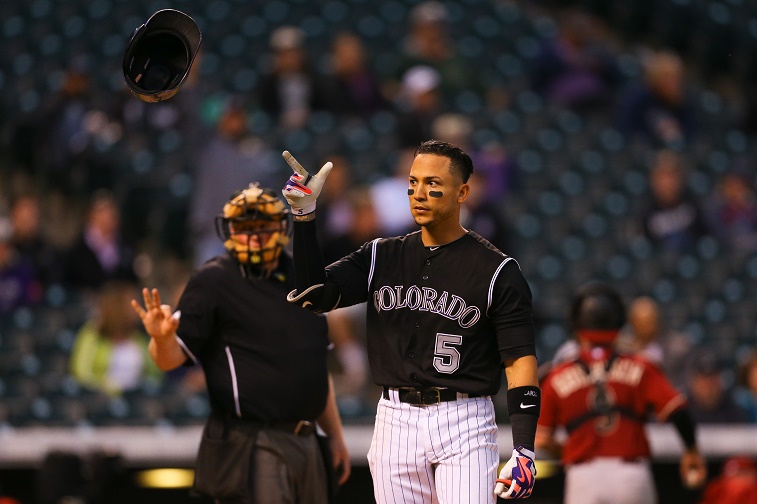 Colorado Rockies outfielder Carlos Gonzalez put on quite an offensive performance in 2015, posting a career-high 40 home runs and earning his second Silver Slugger award. He also showed some durability with his best output in games played (153) and getting over 600 plate appearances as well. Still, fantasy owners should proceed with caution when thinking about selecting the two-time All-Star in 2016.
Prior to last year, Cargo had never played in more than 145 contests in a season and made it into just 180 games combined between 2013 and 2014. It looks like No. 5's base-stealing days are mostly behind him, as Gonzalez followed up four consecutive 20-plus stolen base campaigns from 2010 through 2013 by totaling a measly five in five attempts since 2014. The lack of steals are disappointing from a fantasy perspective, but it also creates less opportunities for the 30-year-old to get injured. Either way, a guy with Gonzalez's kind of power and run production is still worth early-round draft consideration.
2. Giancarlo Stanton, Miami Marlins
If Stephen Strasburg is the epitome of high-risk, high-reward for fantasy baseball pitchers, then Miami Marlins slugging outfielder Giancarlo Stanton is that for batters. Like nobody else in the majors does the rawhide explode off the bat like it does for Stanton. The California native can straight up rake. Yet, what more and more people are starting to realize is that Stanton is the clearest example of an incredibly overpaid ballplayer who simply cannot stay uninjured enough for his worth.
After playing in a career-best 150 games in 2011, Stanton has been on the field for 123, 116, 145, and 74 contests over the past four seasons respectively. Those may not seem like the lowest numbers, but when you are expected to give it your all in an upwards of 150 or 160 games per year, every little bit counts. When he is at the dish, there is no hitter more feared. The trouble for Stanton and those who have trusted him as a first-rounder lately though, is that when they dearly need his home runs and RBI, he has been more prone to riding the pine, recovering from yet another ailment.
3. Mark Teixeira, New York Yankees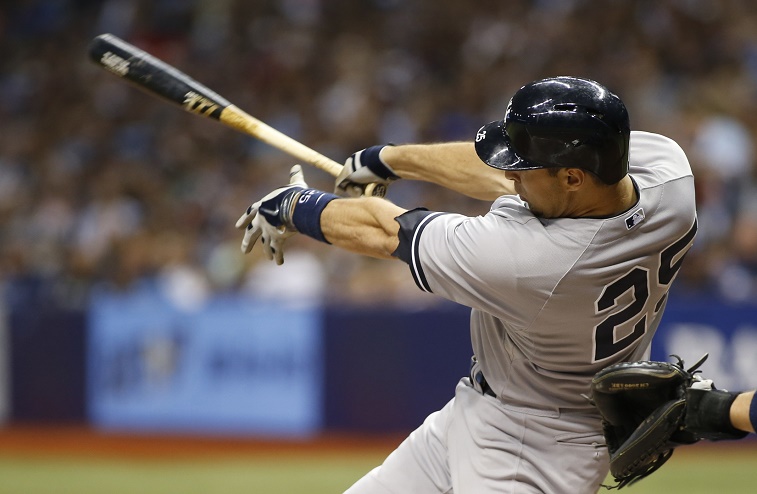 New York Yankees radio announcer John Sterling probably wishes he had a few more chances over the past few seasons to use his endearing, pun-intended home-run call for first baseman Mark Teixeira. Instead of hearing "You're on the 'Mark', Teixeira," Bombers fans have grown accustomed to hearing Tex's name listed on the daily injury report.
No. 25 was off to an uncharacteristically scorching start to his 2015 season and was (no joke) an early candidate for AL MVP. His final numbers of 31 homers, 79 RBI, and a .906 on-base plus slugging percentage were great, but again, the injury bug hit Teixeira hard in the second half. For the fourth straight year, Tex was limited to less than 125 games, and while he had 22 bombs at the All-Star break, he only had nine in the second half.
In late August, he was injured, and then he did not play in all of September or in the Yanks' AL wild-card game loss to the Houston Astros. Teixeira showed last season that he still has plenty of pop left, but that is about all the fantasy value he has remaining. Unlike with Gonzalez and Stanton, the Yankees first baseman should be nowhere near the draft board until at least the mid-to-late rounds.
4. Troy Tulowitzki, Toronto Blue Jays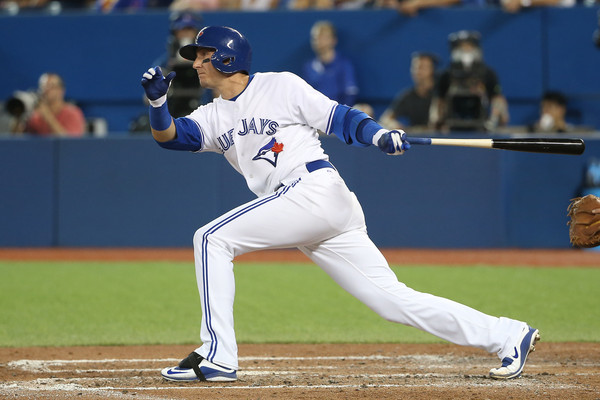 Given the relatively weak field of fantasy baseball shortstops and his spot in a ridiculously stacked starting lineup, Troy Tulowitzki of the Toronto Blue Jays will probably earn an average draft position higher than he is worth in 2016. Tulo still has the potential to be the best offensive player at his position, but injuries have put a damper on an otherwise terrific career thus far. In two of his first three big-league seasons, the former Colorado Rockies player appeared in at least 150 games. Even in 2010 and 2011, he got in a satisfactory 122 and 143 contests respectively.
Then, after three straight top-10 NL MVP finishes, Tulo played in just 47 games in 2012 and bounced back slightly for 126 in 2013. Then, 2014 saw the shortstop have an excellent first half, making his fourth All-Star game, but his season ended early after just 91 games. Last year was split between Colorado and Toronto, but it was the same old story for the 31-year-old — plenty of offensive prowess (17 HR, 70 RBI, 77 R), but more than 30 games missed due to injury.
5. Yadier Molina, St. Louis Cardinals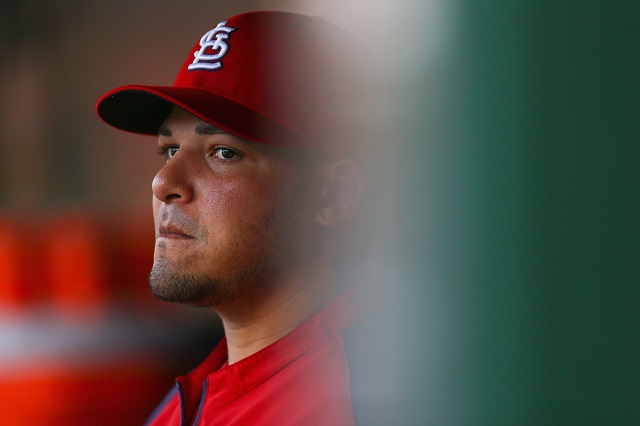 At this point in his career, St. Louis Cardinals catcher Yadier Molina probably offers the least amount of fantasy value among the five players in this post. The decline has sort of come out of nowhere, but even with the less-than-impressive offensive numbers from the past two seasons, the Puerto Rican will still likely get plenty of draft-day love. The simple explanation? Other than Buster Posey, there are no clear, elite fantasy catchers in baseball.
Molina's incredible resume (eight Gold Gloves and a seven-time All-Star) will boost his popularity, but the drop in homers and batting average since 2013 is a red flag. No longer is he hitting at or near .300 and he has sandwiched a 100-game output in 2014 with a pair of 136-game seasons in 2013 and 2015. For a catcher approaching their mid-30s, those are not terrible figures, but we can only expect playing time to decrease and injuries to increase in the remainder of Molina's legendary career.
Follow Victor on Twitter @vbarbosa1127
Statistics courtesy of Baseball-Reference.com and ESPN.com.