Fantasy Baseball 2016: 5 Injury-Prone Pitchers to Watch Out For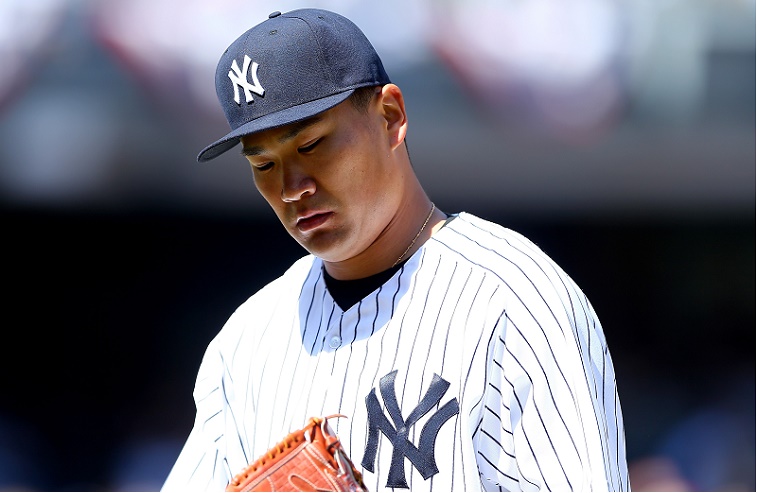 The "injury-prone" label can be an unfair title bestowed upon a Major League Baseball player. In many cases, an athlete may suffer an injury or ailment that was completely out of his control — a victim of pure bad luck. Also, technically everyone in the entire league is "prone" to injury, some just happen to spend considerably more time on the disabled list than others.
Opening Day is already in the books, which means that your annual fantasy baseball draft has got to be coming soon. We're here to warn you about a group of MLB hurlers who, on paper, appear to be great selections for your team, but in reality have nagging, worrisome histories with injuries. We don't want to completely steer you away from drafting these players, we just want you to know what you could be getting yourself into. Here are five injury-prone starting pitchers to watch out for.
1. Clay Buchholz, Boston Red Sox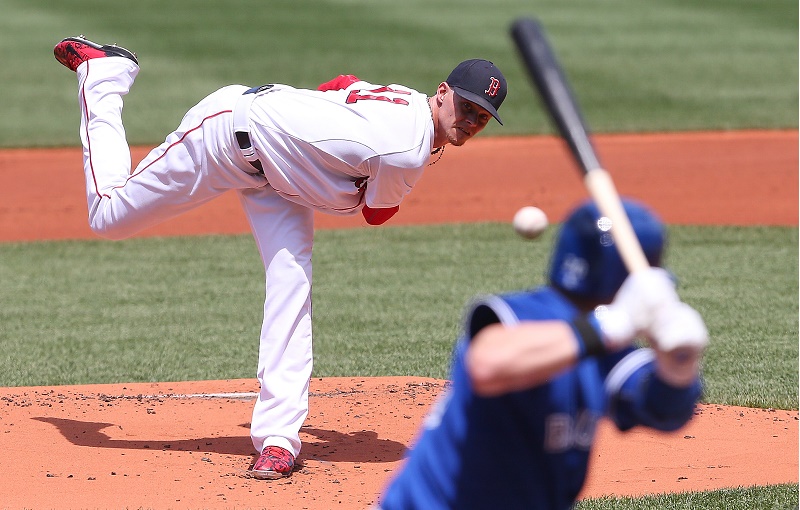 Boston Red Sox starting pitcher Clay Buchholz has got to be one of the most frustrating arms in the game of baseball. The 31-year-old burst onto the MLB scene back in 2007, throwing a no-hitter against the Baltimore Orioles in his second-ever big league start. He went 2-9 with a horrific 6.75 earned-run average across 15 games started in 2008, and then rebounded a bit at 7-4 with a 4.21 ERA in 2009.
Buchholz's most dominant, close-to-complete season of his career was 2010, as he went 17-7 with a 2.33 ERA in 28 starts, hurled 173 2/3 innings, allowed just nine home runs, made his first All-Star team, and finished sixth in the AL Cy Young vote. Since then, No. 11 has shown flashes of brilliance (12-1, 1.74 ERA, AL All-Star in 2013) and inconsistency (4.56 ERA in 2012, 5.34 ERA in 2014), spending loads of time on the disabled list (less than 20 games started in 2011, 2013, and 2015).
With just 806 strikeouts in 1028 1/3 career innings pitched, Buchholz has never been a guy who will get you a bunch of punch outs, but he has been able to help fantasy owners in plenty of other ways. He should still conceivably have a few good seasons left in him, but at this point in the righty's MLB journey, we should expect the unexpected.
2. Francisco Liriano, Pittsburgh Pirates
Back in 2006, Pittsburgh Pirates southpaw Francisco Liriano (then a rookie with the Minnesota Twins) looked like a certifiable ace both in the fantasy world and real world. After missing all of the 2007 campaign following Tommy John surgery, Liriano did not return as the same pitcher. In 2008 he was limited to 14 starts and in 2009, 2011, and 2012, he posted ERAs over five.
True, he had a solid 2010 season with 14 wins and a sub-four ERA, but he was nowhere near as good as he was as a rookie. To think entering the 2013 season that Liriano would ever return to fantasy baseball relevance would have been crazy. Yet here we are, three years later, and No. 47 is coming off of his third consecutive terrific season with the Bucs. He has won 35 games since 2013, his ERA has stayed in the mid-to-low threes, and he registered a career-high 205 strikeouts in 2015.
Although he is seemingly getting better, it is important to note that Liriano is 32 years old and has never pitched 200 innings in a season. If Pittsburgh's rotation starts with budding star Gerrit Cole and can be followed by the Liriano of late, their chance of fending off the Chicago Cubs and/or St. Louis Cardinals in the NL Central could be better than we thought.
3. Jaime Garcia, St. Louis Cardinals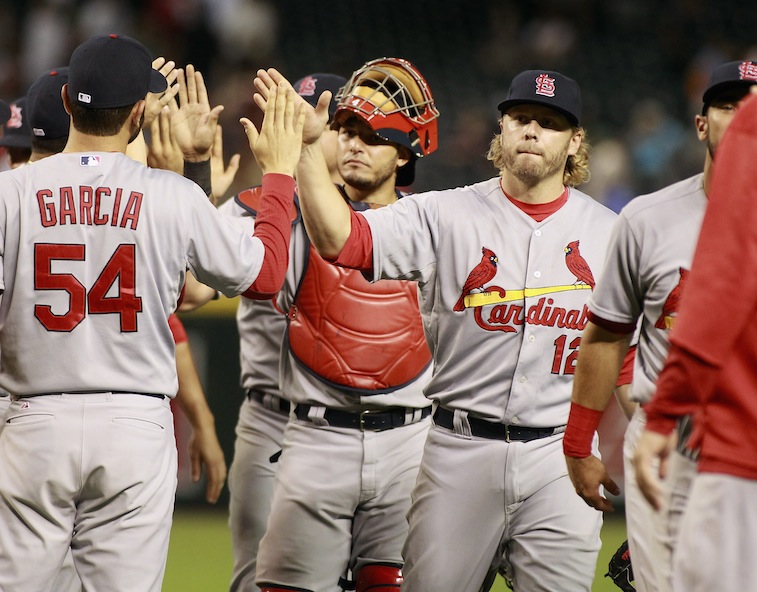 With a stacked starting rotation including the likes of Adam Wainwright, Michael Wacha, and Carlos Martinez, Jaime Garcia (pictured on the left) may get overlooked. If he is able to stay healthy, the 2005 draftee shows the potential to be an ace. That is, of course, a big "if." After making his MLB debut in 2008, Garcia underwent Tommy John surgery in the off-season and missed all of 2009.
His rookie season in 2010 was his best to date, as he went 13-8 with a 2.70 ERA, finishing third in that year's NL Rookie of the Year vote. The next season, 2011, was another nice 13-win campaign for Garcia that culminated in a World Series title, but the past three years have been marred by injuries. He pitched just 121 2/3 innings across 20 starts in 2012 and made only 16 combined starts with under 100 innings hurled in 2013 and 2014.
Last season was better, but the lefty was still only able to go 129 2/3 innings in 20 outings. Garcia is still just 29 years old and when he's been on the mound, he has consistently been great. It would be foolish to waste an early-round pick on this guy, but if he is still on the board by rounds 15 to 20, you can take a chance on him.
4. Masahiro Tanaka, New York Yankees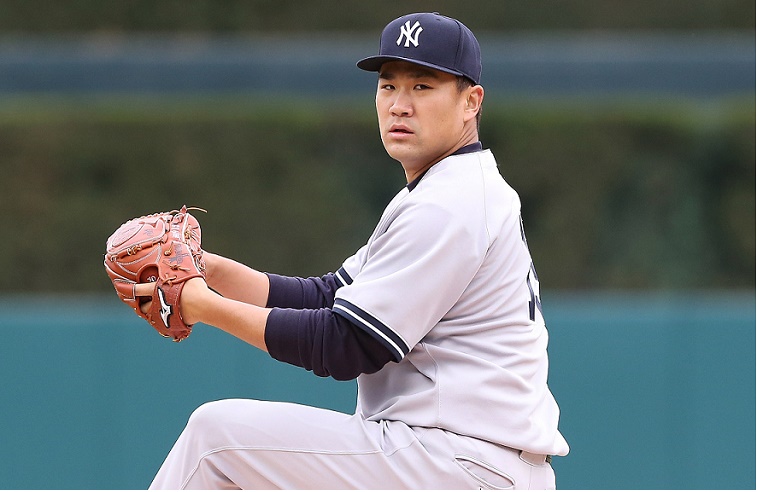 We saved the two big ones for last. Even more so than the previous three guys, these two have flirted with fantasy owners with their tantalizing talents and eye-popping numbers, only to be derailed by injuries on numerous occasions. New York Yankees ace Masahiro Tanaka is only entering his third season in the bigs, yet he has already toyed with the emotions of passionate Bombers fans many times.
He was mostly electric in 2014, going 13-5 with a 2.77 ERA and being named an All-Star. He had three complete games and one shutout, posted a strikeout-to-walk ratio of 6.71, and had a minuscule 1.05 walks and hits per inning figure. The problem was that he pitched just 136 1/3 innings and made only 20 starts. After partially tearing his UCL in the summer, he was put on the disabled list for six weeks and only made one start after the injury.
The next year, 2015, was another season of stellar starts mixed in with a few duds, and more time spent on the DL. In all, Tanaka went 12-7 with a 3.51 ERA, but only went 154 frames across 24 starts. The Japanese import appears ready to begin 2016, and he is still probably worth taking in the early-to-mid rounds.
5. Stephen Strasburg, Washington Nationals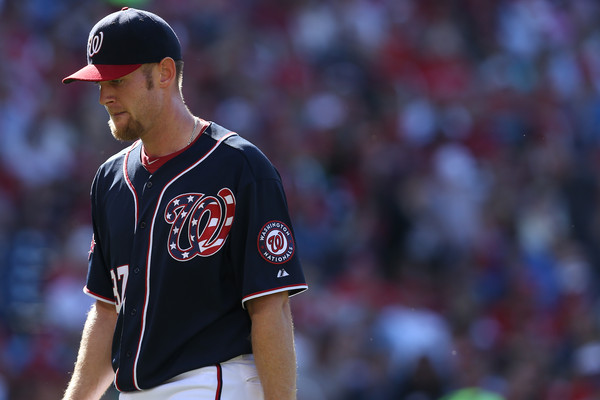 The king of fantasy baseball boom-or-bust for starting pitchers is without a doubt Washington Nationals hurler Stephen Strasburg. When healthy, Stras looks unbeatable with a mouthwatering repertoire of pitches including a high-'90s fastball, a knee-buckling curve, and a devastating change-up. Keywords: when healthy. Let's review No. 37's six years of professional baseball.
After being selected by the Nats as the first overall pick in the 2009 amateur draft, Strasburg skyrocketed his way through the minor league system and made his historic debut the following June against the Pirates. Then, the injuries started. Strasburg did manage to go 12 starts in 2010, but suffered a torn UCL near the end of the year, requiring the infamous Tommy John surgery. He missed almost all of 2011 before returning in September for five outings.
The next three seasons, 2012-2014, were standout years for the righty, as he not only won a combined 37 games and had ERAs in the low threes, but he increased his number of starts and innings pitched from 28 to 30 to 34, and 159 1/3 to 183 to 215 respectively. The next season was an up-and-down year for Strasburg, as he struggled in the beginning of the year and was a popular "drop" in fantasy baseball. He ended up spending multiple stints on the DL, was limited to 127 1/3 innings pitched and 23 starts, and posted a career-high 3.46 ERA.
Still, the unmatched stuff and fantasy boosters were there in his return to the nation's capital in the late summer. A year after leading the majors in strikeouts with 242, Stras still managed 155 Ks in his limited time on the bump in 2015 and he would have finished in third with his monster 11 strikeouts per nine innings if he had been eligible. If there was any time for the flamethrower to put together a full season, this is the one, as he is in the final year of his contract with Washington and will want to impress potential free-agent suitors for next winter.
Follow Victor on Twitter @vbarbosa1127.
Statistics courtesy of MLB.com, Baseball-Reference.com, and ESPN.com.