Fantasy Baseball: 5 Relievers Ready to Step Into the Closer Role
Here are 5 relievers ready to step into the closer role and get a huge Fantasy bump in 2016.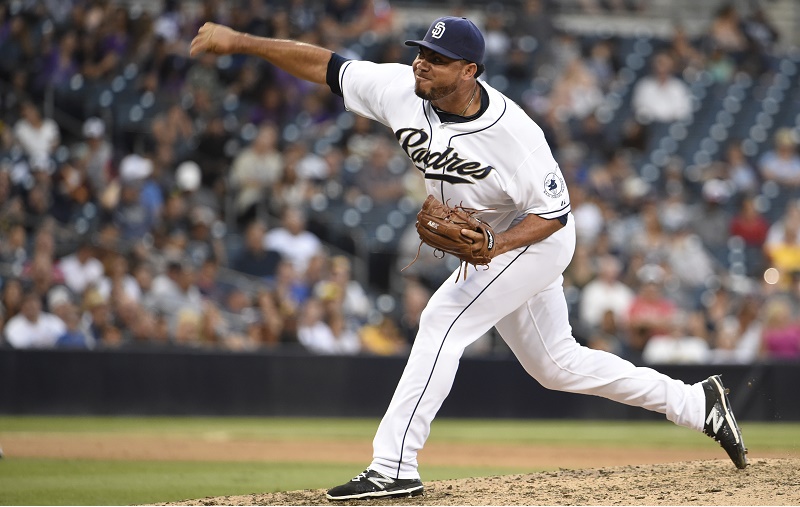 When the Yankees let David Robertson walk after the 2014 season, conventional wisdom suggested Dellin Betances would be the team's next closer, causing his Fantasy draft position to rise. It was assumed newly acquired Andrew Miller would take over the bridge role. Then the season began. Miller grabbed the job and never let go.
Any Fantasy Baseball owner who passed on Betances and took Miller was treated to a steal in the 2015 draft. You got an elite closer for middle-relief draft position and cost, and that allowed you to get another closer in the top 10 if you were playing in a shallow league. Looking at the 2016 draft pool, there is potential for more picks to pay off like Miller did. Here are five relievers who can grab the closer role and post big numbers for your Fantasy team from low draft positions.
1. Joaquin Benoit
Benoit lands in Seattle as part of a bullpen restoration project that includes the installation of Steve Cishek as the new closer. Cishek opened 2015 with a horrendous six weeks for the Marlins before losing the closer's job, then had a renaissance in St. Louis late in the year. During that time with the Cardinals, Cishek just about cut his ERA in half, but his FIP was even worse than it was in Miami. Meanwhile, his WHIP improved but remained unappetizing at 1.33.
We just don't see him surviving as closer in a bruising AL West. As for Benoit, he was the same ridiculously reliable rock he has been for years, posting a 0.90 WHIP and 2.34 ERA for the Padres in 67 games last season. We see the big right-hander stepping into the closer's role before long and becoming the Mariners' primary option in the ninth inning. He's a low draft pick in every league.
2. Carter Capps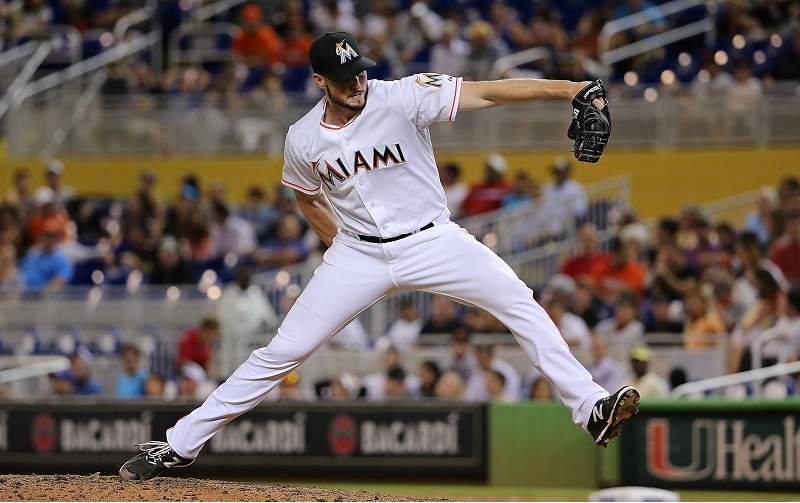 The situation in Miami changed instantly when A.J. Ramos took over for Steve Cishek. Ramos struck out 87 in 70.1 IP while posting a 2.30 ERA and saving 32 games. Can you ask for more than that? If you are Marlins management, you actually can, and you would get it from Carter Capps, the guy with the oddball jump delivery who absolutely destroyed opposing hitters last season.
The numbers are obscene. Capps averaged 16.8 SO per 9 IP and posted an 0.80 WHIP and 1.16 ERA (1.10 FIP) in 30 games for Miami. With a closer battle set to take place in Marlins camp, Capps is a safe bet to have the job at some point in the year.
3. Tyler Clippard
Brad Ziegler turned in one of his best seasons as Arizona's closer in 2015. He posted a career-low 0.96 WHIP while saving 30 for the Diamondbacks. However, there are stats that could alarm someone hoping for a sure thing in a Fantasy reliever, starting with his 4.8 SO/9. Contact closers never last very long. Tyler Clippard, who will back up Ziegler, has always been a K threat to hitters and could be in the closer role if a few blown saves after Zack Greinke starts get the right amount of press.
4. Kevin Jepsen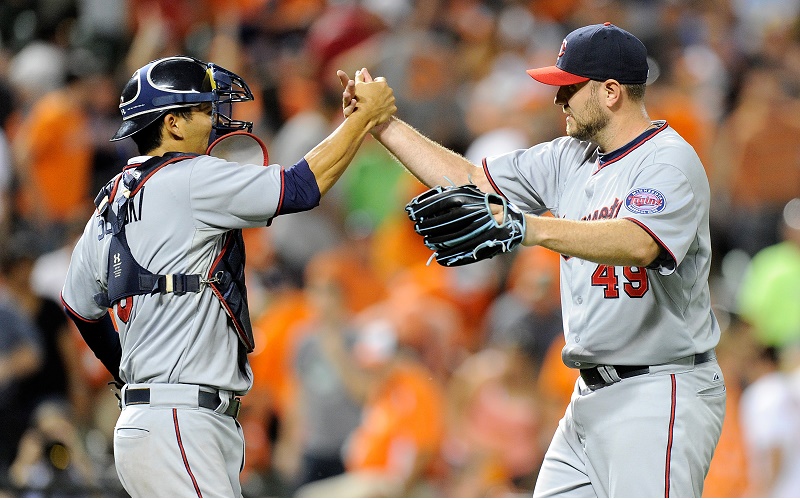 After an August injury to Glen Perkins, Kevin Jepsen stepped into the Minnesota closer role and saved 10 out of 11 for Paul Molitor's club. In 29 games for the Twins, Jepsen posted a 1.61 ERA and 0.89 WHIP, averaging a walk every four appearances and otherwise dominant numbers across the board. Despite his showing, the Twins are heading into Spring Training with Perkins in the closer role. Comparing the baserunners and runs allowed between the two, we can see this situation changing at some point in the season. Jepsen will be ready.
5. Andrew Miller
History may repeat itself in New York, where closer Aroldis Chapman is likely to be suspended for the domestic violence incident that occurred last fall. While he is ineligible, Miller would once again grab the reins and serve as the Yankees' closer, which will be a boon for teams in the season's opening months. (Chapman may owe dozens of games to a suspension.) In fact, Miller offers Fantasy owners even more upside than that. On days Joe Girardi wants to rest Chapman, Miller will become de facto closer.
Connect with Eric on Twitter @EricSchaalNY
Statistics courtesy of Baseball-Reference.com and FanGraphs.