Fantasy Baseball: 5 Risky Players Ranked in the Top 50
What's fun about Fantasy Baseball? If everyone could agree on one thing, it would probably be the joy of outsmarting the opposition. Whether you get the better of computer projections, draft rank experts, or your league opponents, proving you have the horse-sense to take a team all the way is thrilling. Those of you who find the players with upside and leave behind those who underachieve are the ones who get it done.
Of course, that's easier said than done. You have to leave behind the statistics on occasion to follow a hunch, and the biggest challenge comes in the first few rounds of the draft. Your restraint on a big-name pick could end up being the difference in your league's final standings. To that end, we present five players presenting real risk in the top 50 of this 2016's draft rankings. Before you hang your hopes on these individuals, double-check the numbers.
1. Todd Frazier
We're Todd Frazier fans and love the steady power progression over the last few years, culminating in the career-high 35 HR and 43 2B in 2015. That's a lot of pop, but there is some reason for concern in his splits. His second half (.220/.274./.390) was a steep drop off his monster first-half pace.
There is another big disparity in his home/away splits, with the meat of his production (i.e., an OPS that's 150 points higher) coming at Great American. He won't have such a hitter-friendly home park on Chicago's South Side this season. Matt Carpenter or Adrian Beltre could be better picks at No. 5 or No. 6 among third basemen.
2. Miguel Cabrera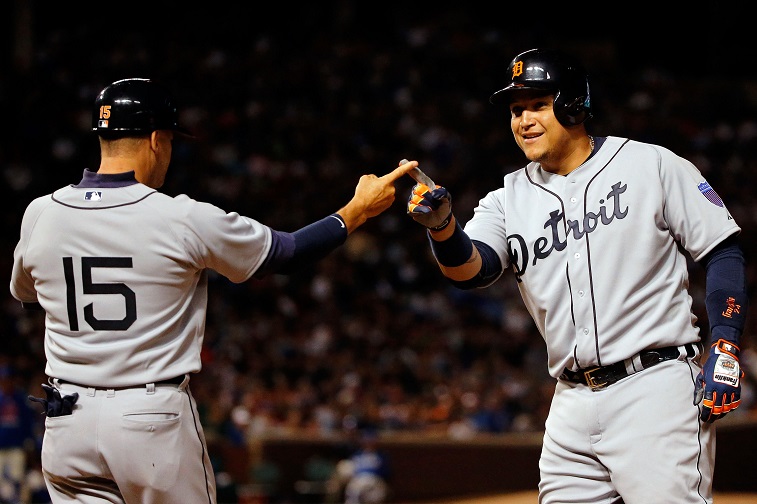 Miggy's combination of bat control, eye, approach, and power still has no equal in the game. However, the man is clearly aging. Though he turns 33 in mid-April, Miguel Cabrera will play in his 14th MLB season this year. Anyone who watched him over the last few years has seen the creakiness, and while he won the batting title again in 2015, his HR (18) and 2B (28) totals were among his career worst.
Maybe good health and a deeper lineup with J-UP aboard could return Cabrera to 2013 levels, but Father Time is rarely so kind to ballplayers. We would go for him in the early 20s of a draft rather than the average ranking (11th) we see across the board.
3. Troy Tulowitzki
Entering his 11th season, Tulo has definitely earned the "fragile" label. He hasn't played more than 128 games or hit over 30 HR since 2011, and he'll enter 2016 at age 31. Granted, Toronto has a great hitter's park and he'll be in one of the deepest lineups in baseball, but the rankings that have him in the top 20 are far too bullish on Tulowitzki. His offensive stats were barely above the league average (102 OPS+) last season. We see him as more of a sound pick around the 60th spot in the draft.
4. Corey Kluber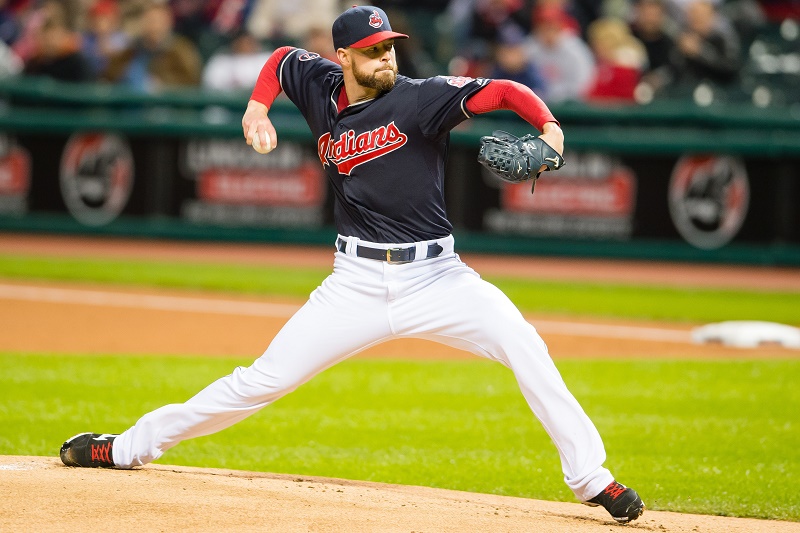 Talk about getting burned by a great player. Following his 2014 Cy Young campaign, Corey Kluber led the AL with 16 losses, and he didn't pitch much worse than he did the year before. Besides leading the league with 4 CG, he posted a 1.05 WHIP and 2.97 FIP with 245 SO. No, that doesn't sound like 16 losses to us, either.
The Klubot's chief disadvantage is his team. You don't know if the Indians will score 10 runs or none on any given day, and we don't see that situation changing much in 2016. We would prefer playing it safer with lower picks like Dallas Keuchel or Matt Harvey, two pitchers more likely to collect valuable wins.
5. Carlos Gonzalez
Like former teammate Tulo, CarGo is a baffling Fantasy performer. Those who stuck with him in 2015 following his first-half funk (13 HR, 35 RBI in 82 G) were treated to a fat second half (27 HR, 62 RBI in 71 G). So which one will you get, and will you already be in a hole your team can't climb out of by the All-Star break? These questions should give you pause when drafting him anywhere below 50th. Finally, he remains a trade candidate for a weak Colorado team. His road splits leave something to be desired.
Connect with Eric on Twitter @EricSchaalNY
Statistics courtesy of Baseball-Reference.com and FanGraphs.