Fantasy Baseball: The MLB Players to Save Your 2017 Season
The great thing about fantasy baseball is the surprise factor. There's always some player you never wanted who starts mashing the ball, making your draft skills look top-notch. But for every Eric Thames and Yonder Alonso, you'll have a Greg Bird or Mark Trumbo — guys you thought would deliver 30 home runs but ended up hurt or ineffective.
At times like these, fantasy owners must go to Plan B and find reserves to plug the leaks. With a few savvy moves working off the waiver wire, you can find success that won't cost you talent or cash. Here are seven widely available players who can help save your 2017 season.
1. Jordan Montgomery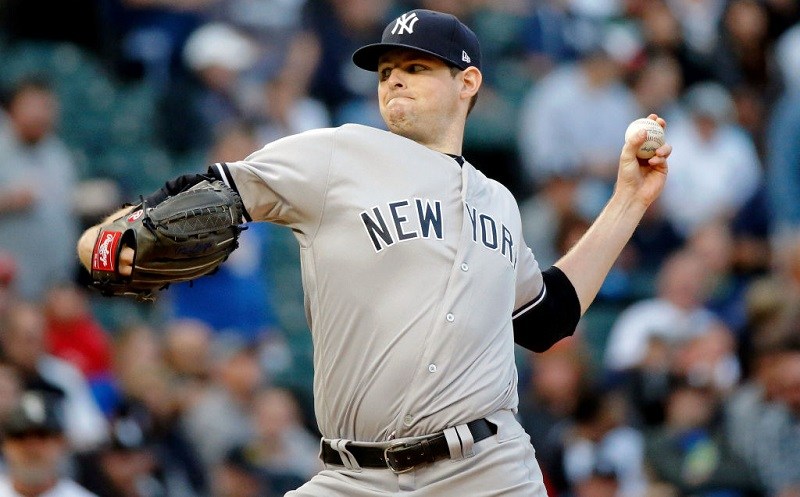 This one is an easy pick. Jordan Montgomery, the Yankees rookie who's found his way in 2017 (6-4, 3.56 ERA, 87 SO in 91.0), also found himself optioned to Triple-A at the All-Star break. However, New York made the move merely to get him another start while MLB went on hiatus for four days. Many fantasy owners misread it and dropped the young southpaw. Snatch him up and start him, as Montgomery will be on the mound every fifth day for the Yankees moving forward.
2. Paul DeJong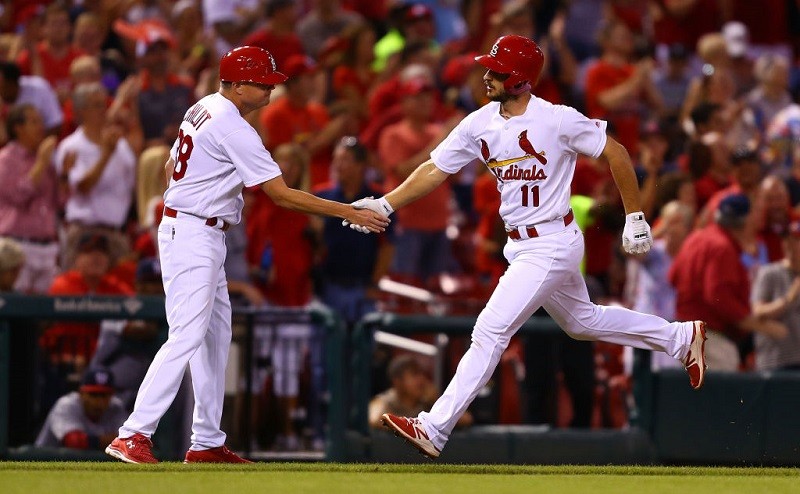 The St. Louis Cardinals lacked production in the middle infield, and that deficit opened the door for Paul DeJong, who promptly knocked it down. Over 36 games for St. Louis, the rookie notched nine HR, 10 2B, and 20 RBI. Given the demotion of Aledmys Diaz, expect Mike Matheny and the Cards to ride DeJong's power trip for as long as it lasts. Fantasy owners will cherish the option to use his thump at the shortstop position, and he was widely available in most leagues at the All-Star Break.
3. Trey Mancini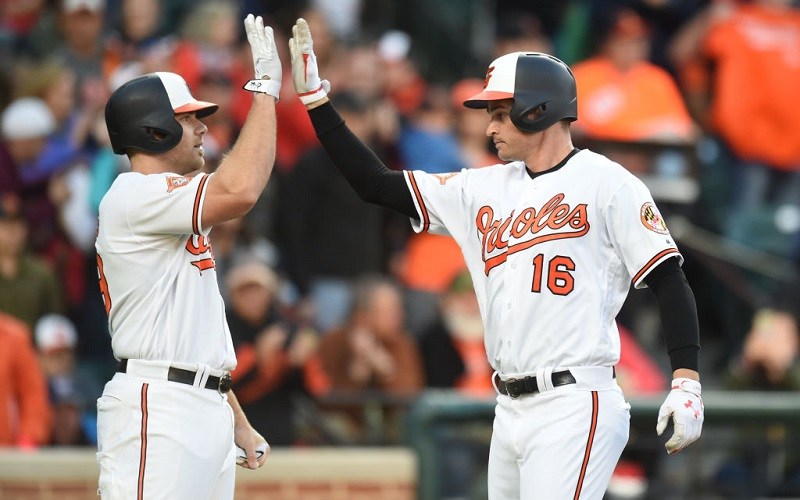 Over a two-week span beginning in late June, Baltimore Orioles rookie Trey Mancini was homerless and recorded just one RBI. The apparent falloff led fantasy owners to jump ship. However, he never stopped hitting and had five multi-hit games over the same stretch. Through the All-Star break, Mancini had 15 doubles, 14 HR, and a .312 to his name. His RBI total will jump as Orioles hitters get back in their groove. He's a solid pickup, one capable of slotting in at outfield or first base, and he hovered around a 50% owned rate.
4. Brent Suter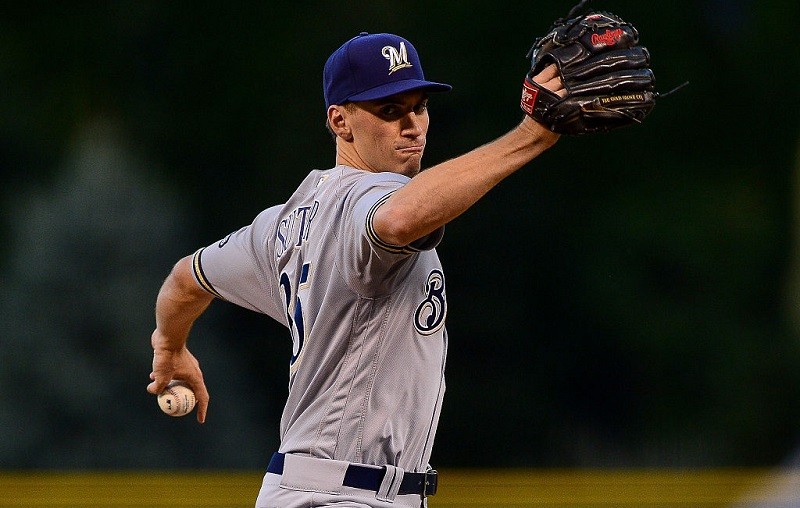 Even after his third start of 2017 (6.1 IP, 2 ER vs. NYY), Brent Suter barely registered in any fantasy league. We expect this to change with the left-hander set to stay in the Brewers rotation for the foreseeable future. Though it's too early to completely bank on Suter, you have to love his 25 SO and 1.21 WHIP in 27.0 IP. With Milwaukee's offense behind him, he may score some cheap wins when he doesn't bring his best stuff. For a starter with reliever eligibility, you can't say no.
5. Didi Gregorius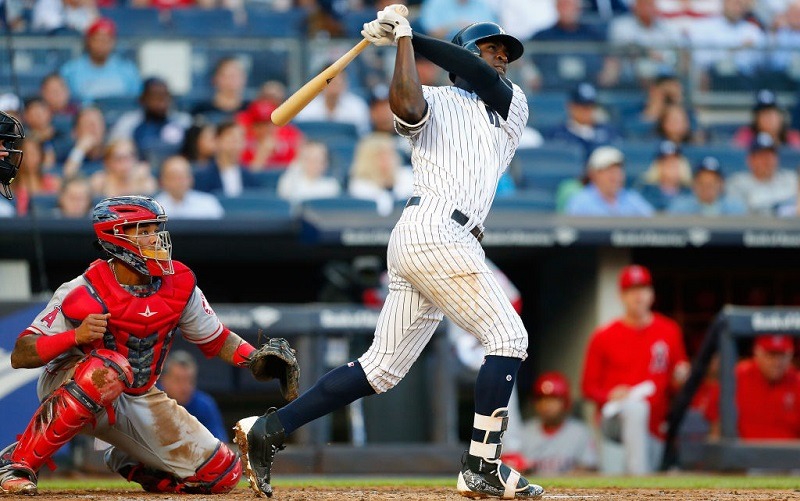 In a league with Carlos Correa, Corey Seager, and Xander Bogaerts at shortstop, it can be easy to overlook Didi Gregorius. (Nearly half of Yahoo! leagues had done so at the All-Star Break.) However, Gregorius proves to be a legitimate power hitter and, with a Yankees lineup getting back injured players, his RBI opportunities will spike through the rest of the summer. After 63 games, Didi looked prepped to blow past his season highs in HR and RBI. If you've got the Addison Russell or Trevor Story blues, call on Didi.
6. Joakim Soria
The call to Joakim Soria in your fantasy bullpen has potential in two ways. First, Kansas City has reason to trade Kelvin Herrera (1-2 4.50 ERA, 19 SV, 2 BS) and move Soria into the spot. Second, if a team willing to spend wants to try Soria as a setup man or closer, we can't see the Royals declining. Since you don't have to worry about paying his inflated annual salary ($8.3 million), Soria is a genuine waiver wire play. His numbers (11 holds, 1.27 WHIP, 48 SO in 37.0 IP) say he will deliver value in any bullpen role.
7. Carlos Rodon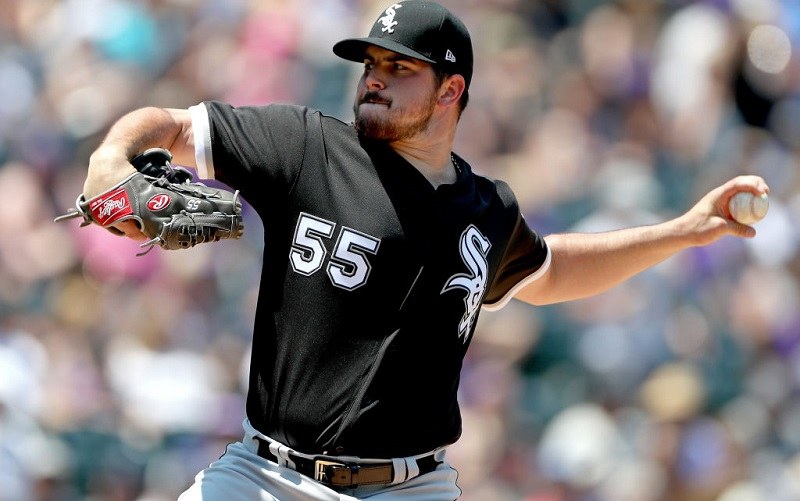 Following Carlos Rodon's second start back from the disabled list (6.1 IP, 10 SO), fantasy owners rushed to add the young lefty to their clubs. Since then, a bombing at the hands of Colorado sent him back down to 50% owned rates in many leagues. Looking ahead, Rodon figures to be the No. 1 option in the White Sox rotation, with Jose Quintana out of the picture. According to all reports, Rodon is healthy again, making him a candidate to repeat his solid close to 2016 (3.45 ERA, 77 SO in 73.0 IP).
Statistics courtesy of Fangraphs and Baseball-Reference.