Fantasy Baseball Preview: 5 MLB Pitchers With Big Upside in 2016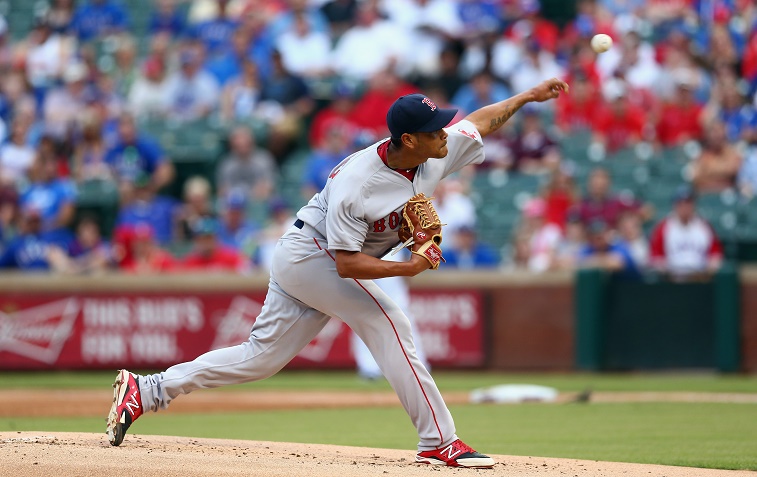 Major League Baseball players already have their travel plans set for Florida and Arizona, so it's high time to start considering your Fantasy Baseball draft options for 2016. This year's heavy Hot Stove activity has shaken up teams and divisions from the NL West to the AL East, and the implications could be huge for owners with affected players on board (e.g., Shelby Miller).
In this edition of Fantasy tips, we follow our post on hitters with big upside with a look at the pitchers at the low end of the draft who could turn out to be big producers. Every championship roster needs at least one low-cost, high-return option. Here are five pitchers who could deliver on that formula in 2016.
1. Eduardo Rodriguez
In terms of deadline deals, Boston committed highway robbery in 2014 when the front office traded Andrew Miller to the Orioles for Eduardo Rodriguez. Think the O's wish they got a do-over now that Wei-Yin Chen is gone? Well, that's not the way it works, and 22-year-old Rodriguez will continue his development in 2016. For Fantasy owners, the stat to watch from 2015 was his performance in September. Though the competition was not elite, Rodriguez had his lowest ERA (2.22) and best strikeout-walk ratio of any month. He'll take some lumps at Fenway as a southpaw, but his upside is considerable at draft rankings well above 200.
2. Kevin Gausman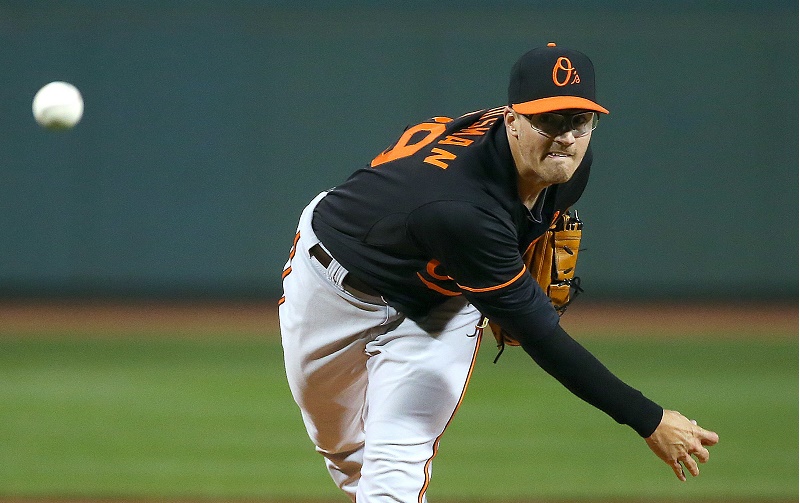 Continuing the AL East theme, we see better things ahead for Kevin Gausman. Considering he's guaranteed a spot in the Orioles rotation and has a great offense behind him, he'll certainly have his chances in 2016. By the time he entered the rotation full-time last year, he was striking out a batter per inning and keeping his ERA under control. Any slight improvement in either metric as well as his elite velocity will help him win a dozen games (or more) this season. Fantasy owners might be skeptical of a pitcher thought to be a sleeper by many last year, but bear with us this time. He is so cheap he'll be hard to pass up in the draft.
3. Jose Quintana
With wins factoring in so heavily in leagues, you need pitchers on teams who put up runs, and that's been the downside to owning Jose Quintana in the past. (He's had exactly nine wins in each of the last three seasons.) In 2016, we expect the White Sox to put up more runs with Dioner Navarro, Todd Frazier, and other acquisitions on board. Defense will improve as well. With Quintana putting up another quietly stellar campaign, he should get many more wins and give Fantasy owners excellent value on an investment in his services. Average draft rankings have him currently around 140.
4. Michael Pineda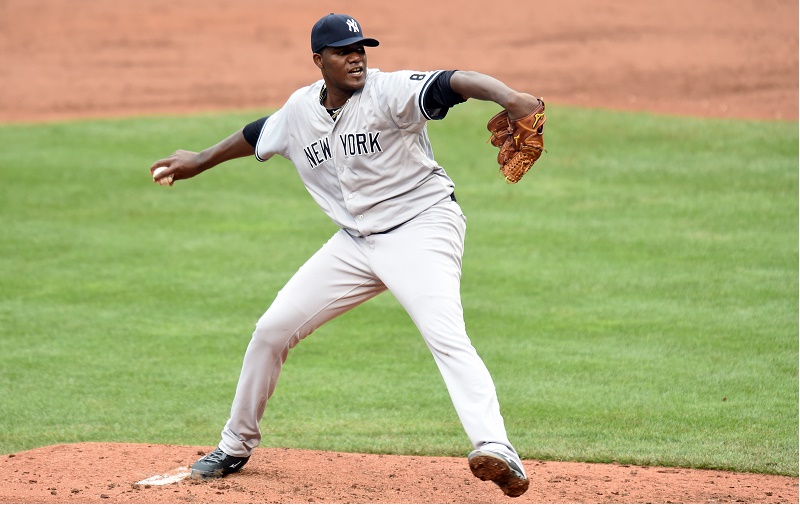 Michael Pineda was incredibly frustrating for Fantasy owners last year, as the injury bug bit him once again. However, the story doesn't end there. Even when healthy, the big right-hander seems to go through lapses of concentration during starts. With games like his 16 SO performance versus Baltimore and 12 wins on the season, we see him as too tantalizing to pass up with an average draft position around 150 and the Yankees offense behind him. For all his slides in 2015, he still averaged close to a strikeout per inning and posted 27 starts — his most since 2011. One more step forward and he could be the ace you need at a low acquisition cost.
5. Aaron Nola
Last season, Aaron Nola showed why he was the Phillies' first-round pick in 2014. With 13 big league starts under his belt (6-2, 3.59 ERA) and no one ahead of him in Philly, he'll get a full season to stretch out and show the organization his makeup in 2016. He certainly ended on a good note, posting 28 SO in as many innings and just 5 BB after September 1. Hopefully he'll be slotted in at the end of the rotation and get to duel with No. 4 and 5 starters from opposing teams. So many NL clubs are tanking this season that Nola could turn out to be a steal. Currently, his average draft ranking is around 240.
Connect with Eric on Twitter @EricSchaalNY
Statistics courtesy of Baseball-Reference.com and FanGraphs.