Fantasy Baseball: 5 Sleepers for the Second-Half Push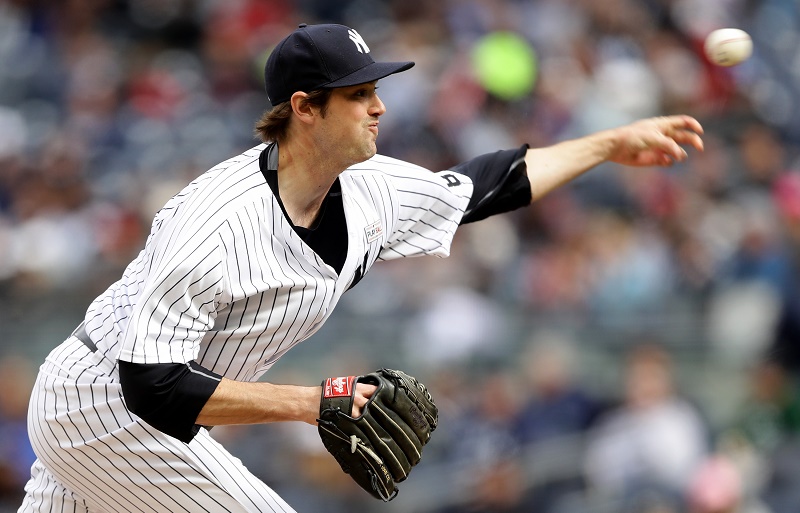 The All-Star break is a tough time for diehard fans and fantasy pros alike. While MLB managers decide who should get an extra day of rest and how the rotation ought to line up, many fantasy baseball owners had to preset lineups the previous Sunday, creating the risk that you could waste a roster spot. Then you only have a few days to win or lose what could be a pivotal matchup to start the second half.
At least it ends quickly. As you second-guess moves and look ahead to the dreaded regression from first-half studs, the three-game week after the All-Star break serves as a good time for research and planning. For this post, we check on overachievers in the first half and pick out some sleepers ready to break out on the scene in the second half. Set your trade targets and waiver-wire moves accordingly.
1. Andrew Miller
Are the New York Yankees buying or selling? Better yet: Who cares? Either way, Andrew Miller is likely stepping into the closer's role by the end of July (if not sooner). New York's discounted trade for Aroldis Chapman has turned out well, and there is every reason for Brian Cashman's team to flip the free-agent-to-be for whatever the market will hand back before the deadline.
Everyone needs a wicked left arm like Chapman's for the pen, but we would take Miller every day for his better control (1.37 BB/9) and strikeout rate (15.79 K/9). Oh, there's that 100.0% left-on-base rate, too. We assume the Yankees feel the same way, and will cash in Chapman for what he's worth, which would be a lot to a contender. Sneak in and make your trade offer if anyone is using Miller in the setup role.
2. Anthony DeSclafani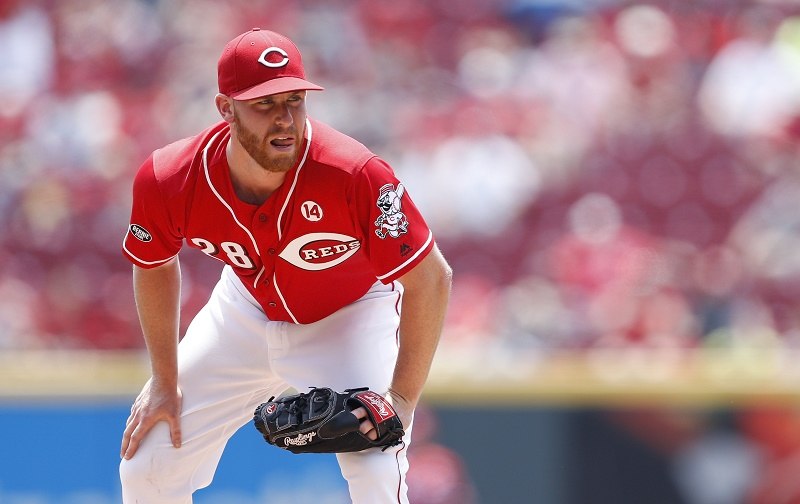 Sure, the Cincinnati Reds have been out of the race since Opening Day, but don't tell Anthony DeSclafani, who joined the team in June after a lengthy DL stint. Once he got his feet under him, DeSclafani beat the Cubs, Rangers, and Padres in the space of four starts, mixed in with a no-decision (6.2 IP, 2 ER, 8 SO) against the Nationals. He's putting a lot of points on the board, much like he did in early 2015.
Heading into the stretch run, we expect more of the same as Cincinnati plays out the string. This team scores enough to get DeSclafani wins, and the right-hander is playing his part well. Upcoming games against Milwaukee and Atlanta are favorable matchups if you are taking a flyer on him. He's available in about half of fantasy leagues.
3. Jose Ramirez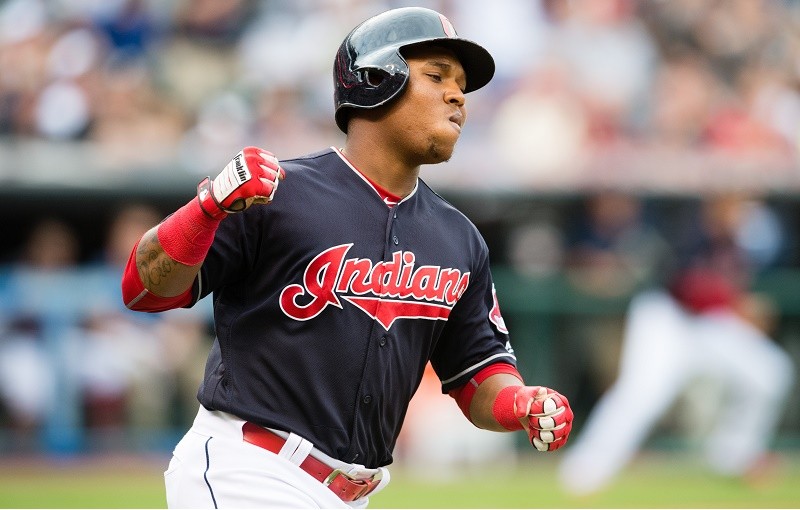 For our versatility pick, we turn to Cleveland's Jose Ramirez, who's available at second base, third base, short, and the outfield for fantasy owners. With Michael Brantley still out and Terry Francona loving the option to play Ramirez anywhere, we see him getting enough playing time to make a difference.
By the way, his production is nothing to ignore. Ramirez is hitting .298 with 40 RBI and 10 steals in 81 games for the Indians.The 23-year-old's knack for scoring runs and plating men on base makes him tough to pass up if you have a player struggling at any infield position.
4. Dylan Bundy
Because of years missed to injury and other setbacks, Dylan Bundy is a prospect who's been all promise and not much in the way of results. Then something happened in early June while working out of the bullpen for the Baltimore Orioles. Starting with a June 9 appearance versus Toronto, Bundy went on a run of 14.1 IP with 0 ER and 19 SO.
That performance was enough to get Baltimore thinking he deserves a run in the rotation, and fantasy owners have every reason to take a flyer on the right-hander as he gets a shot starting with reliever eligibility (beginning July 17). If he can keep his mojo working, he will be a big boost for any rotation in the second half. Expect innings limits in the first few appearances.
5. Didi Gregorius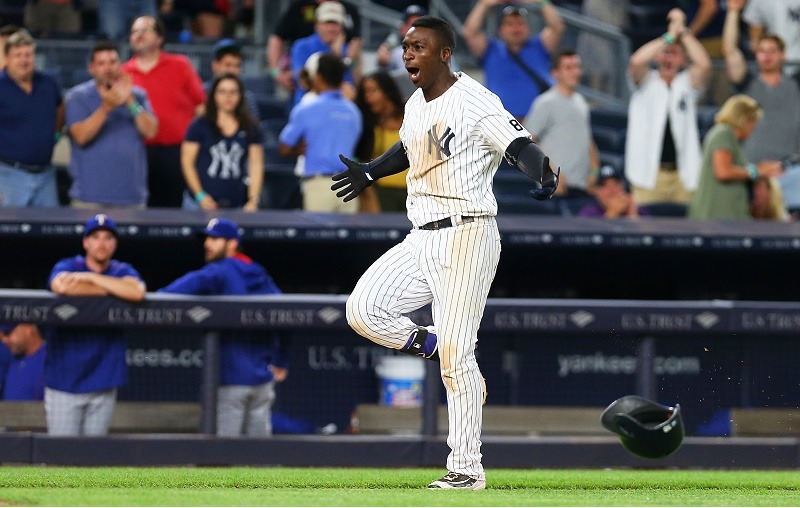 Is Didi Gregorius just a money player in the second half? Yankees fans were mystified by the shortstop's struggles in his first half-season (.238/.293/.326) in the Bronx, and then elated when he turned it on (.306/.355/.399) after the All-Star Break. His 2016 has followed a similar pattern except he's begun inflicting damage earlier in the year.
After hitting .224 (.597 OPS) in April, Gregorius posted a .287 average in May before attacking pitchers to a .337 average and .903 OPS in June. In 10 July games, he's been even hotter (.325, 1.007 OPS). If you need some thump out of your shortstop position, he's a worthy addition to your lineup and is available in about 60% of fantasy leagues.
Connect with Eric on Twitter @EricSchaalNY
Statistics courtesy of Fangraphs.com and Baseball-Reference.com.