Fantasy Football 2020: Antonio Brown Should Be Avoided Until Late Rounds or Waivers
The Antonio Brown train has a chance to ride through the NFL once again.
Multiple media reports in recent weeks have suggested Brown, the legendary Steelers receiver who dealt with several legal issues in the last year, could sign with a team before the 2020 NFL season starts.
As appealing as the thought of a rejuvenated and hungry Brown sounds, fantasy football players should use extreme caution if they consider adding the All-Pro wideout.
Antonio Brown is still a free agent
A durable veteran who's starred on special teams and on offense throughout his career, Antonio Brown played just one game last season.
Brown caught four passes for 56 yards and a touchdown in that outing, a Week 2 victory with the New England Patriots. Brown originally opened the season with the Raiders before the team released him for off-field conduct.
The Patriots, similarly, released Brown for his behavior on social media and pending lawsuits.
Brown enters the 2020 NFL season with 841 receptions for 11,263 yards and 75 touchdowns in 10 seasons. The former sixth-round pick made the Pro Bowl every year from 2013-18 and earned All-Pro honors from 2014-17.
Brown was an elite fantasy football receiver in Pittsburgh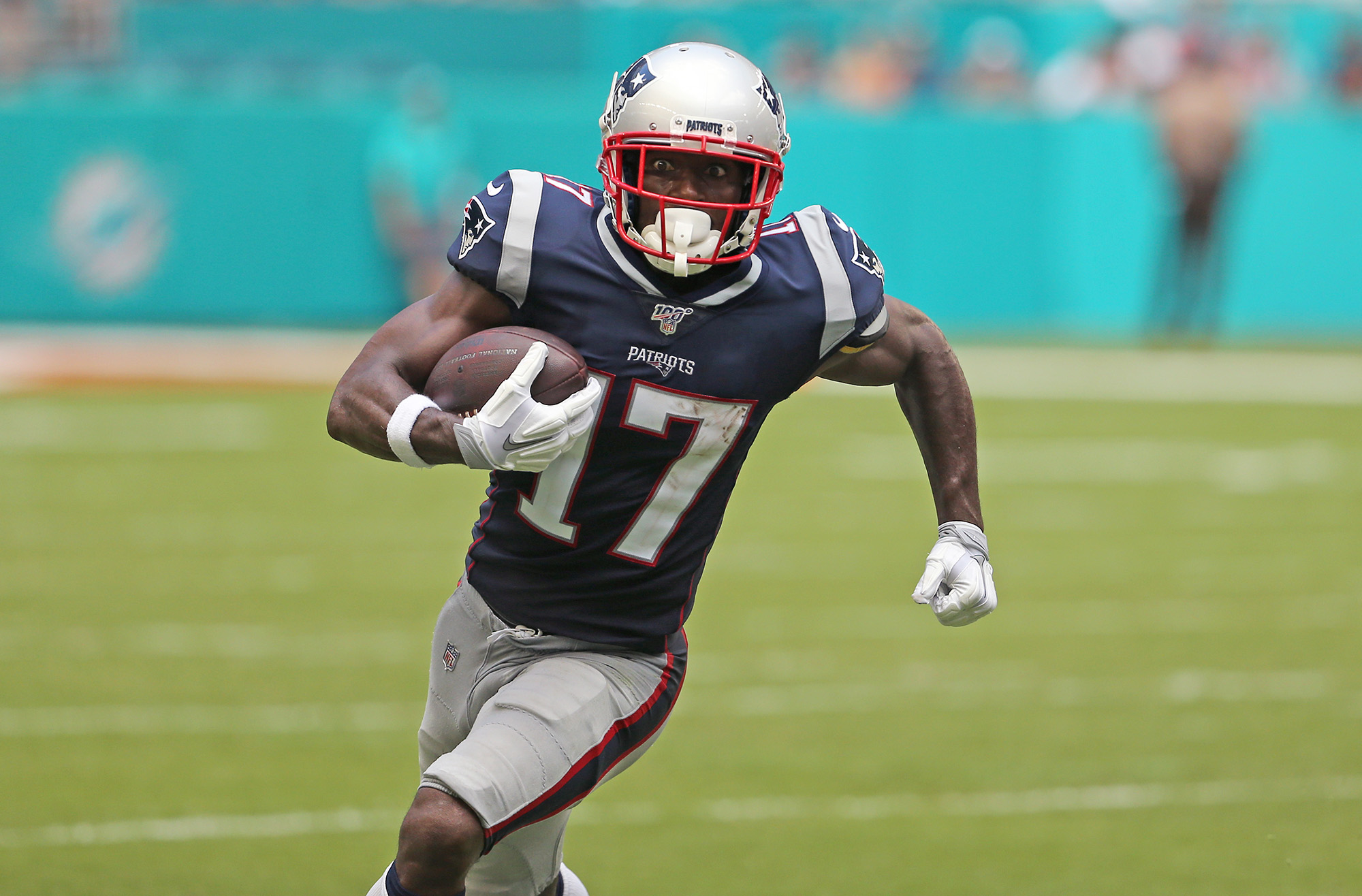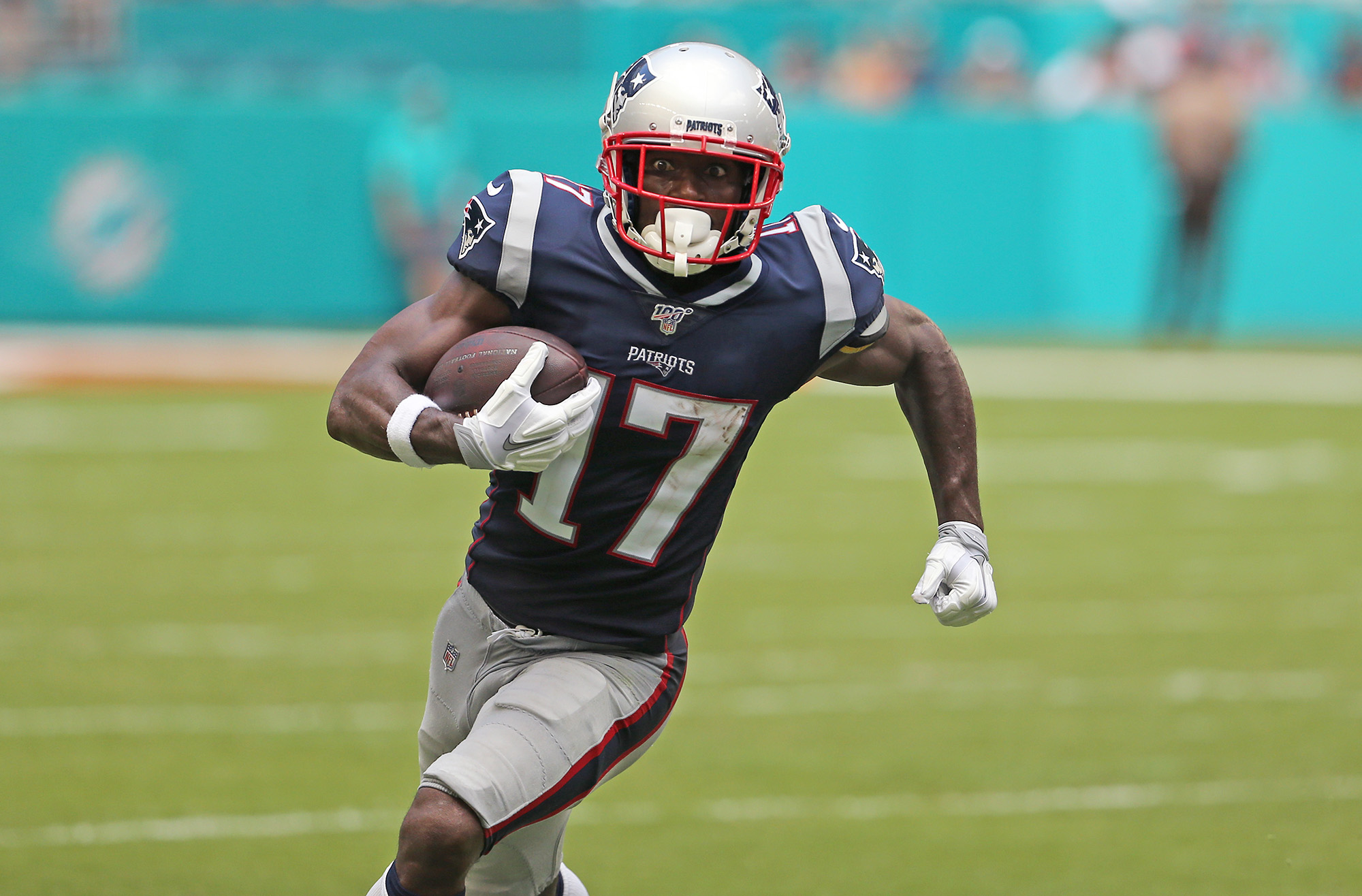 Antonio Brown racked up 12 points in his lone fantasy football game last year. His 148th overall finish is a far fall from the historic numbers and rankings Brown posted in Pittsburgh.
Antonio Brown was a top-3 fantasy football receiver every year from 2014-18. He led the NFL with 250 fantasy points in 2015, according to Pro-Football-Reference.
The lowest he finished among receivers in that span was a third-place mark in 2016.
Brown's presence as Ben Roethlisberger's No. 1 target allowed him to finish in the top-10 of all fantasy players four times in those five years.
Fantasy players should use caution when considering Antonio Brown
If a team signs Antonio Brown, they're taking a chance on a future Hall of Fame receiver — based on numbers at least, though his off-field issues could keep him out — with something to prove.
That team, and your fantasy football team, may still need to deal with any punishment Brown receives from the league.
Brown was sentenced to two years of probation in June after he pleaded no contest to "charges stemming from an incident in which he allegedly assaulted a man at his South Florida home," according to CNN.
The NFL has not yet announced if Brown will serve a suspension this fall.
Even if he remains unsigned, fantasy players may be tempted to sign Brown after the draft or even snag him with one of their final picks. If or when he signs with a team, that player already has one of the NFL's most dangerous weapons on their roster.
Brown is certainly an intriguing option in that scenario. But players should only make that move if they have proven and reliable receivers firmly entrenched in their lineup.
A player whose top three receivers are Julio Jones, Julian Edelman, and Brandin Cooks has far more to lose than a player with Preston Williams as their WR1 and the Chargers' Mike Williams as their WR2.